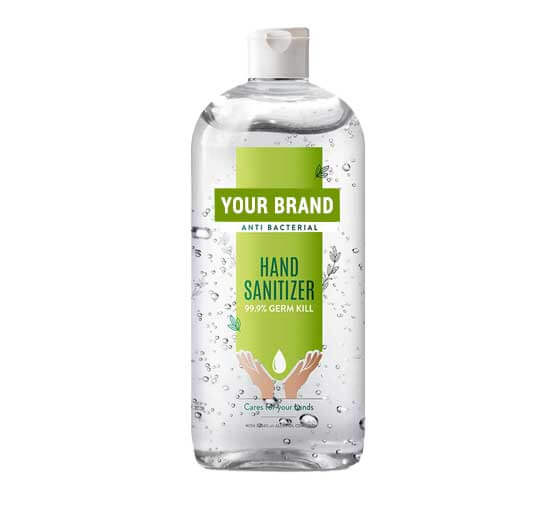 Private Label Anti Bacterial Hand Sanitizer Manufacturer
Benefits:

Protection From Germs,

Easy To Carry,

Softens Hands.

MOQ: 2000 Unit
Lead Time: 20 Days/1000 unit
Packaging Size: 30ml, 50ml, 100ml
Packaging Type: Bottle & Jar
Private Label: Available
Custom Formula: Available
Trade Assurance: On-time Delivery Guarantee Refund Policy
The use of hand sanitizers has become one of the most important and safest practices for every hour of the day. Anti Bacterial Hand Sanitizer are the most efficient option to kill all the bacteria and germs on our hands. At BO International, we manufacture high-quality private label Anti-Bacterial Hand Sanitizer at affordable rates. It is a safe practice and keeps the hands germ-free for any interaction with food that goes into the mouth and may cause diseases if it goes to the stomach. This third party anti bacterial hand sanitizer consists of ethyl alcohol, isopropyl alcohol, and the antibacterial substance triclosan which kills the bacteria instantly. Alcohol-based private label anti bacterial hand sanitizer kills viruses and bacteria and works as a disinfectant or antiseptic hand rub. These third party anti bacterial hand sanitizers come in various shapes and sizes that make them easier to carry and prevent any kind of infection while interacting with our hands with other people, places, or while eating.
Anti Bacterial Hand Sanitizer Ingredient List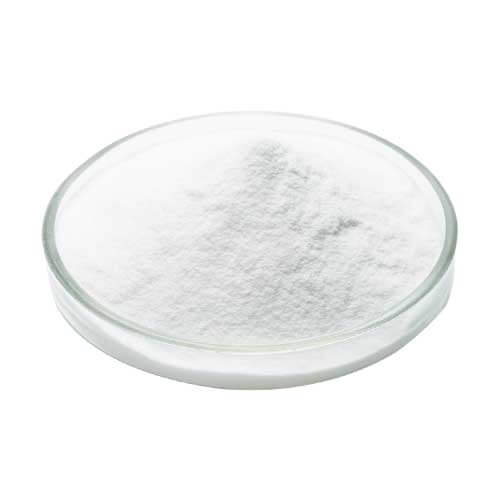 Ethyl Alcohol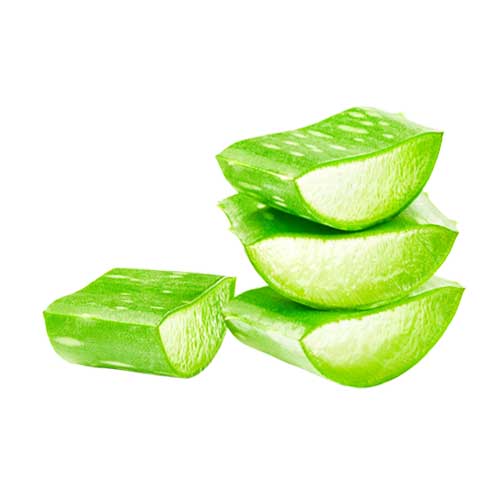 Aloe Vera
Neem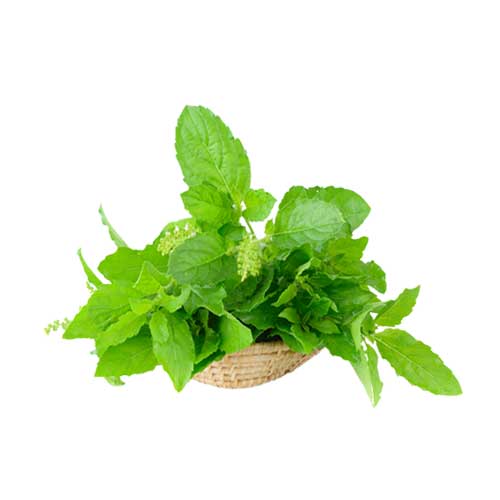 Tulsi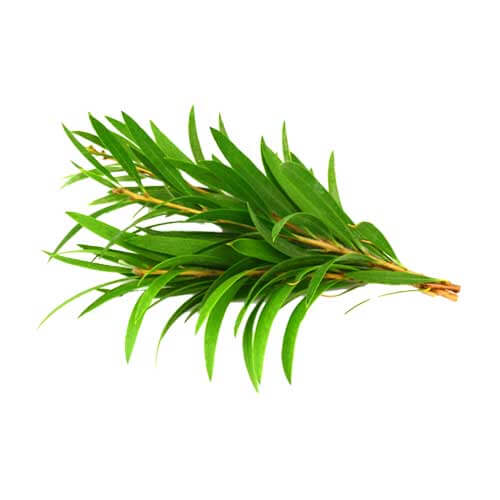 Tea Tree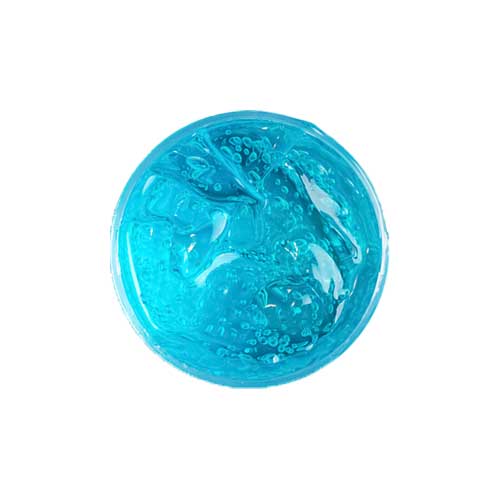 Glycerin
Anti Bacterial Hand Sanitizer Benefits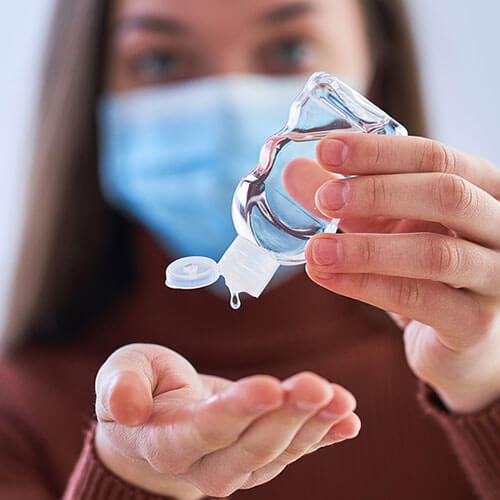 Protection From Germs
Eliminates bacteria and a virus more efficiently than any hand wash and stops the germs from spreading and kills any bacterial track that comes in contact with one person. And might harm others as well as self.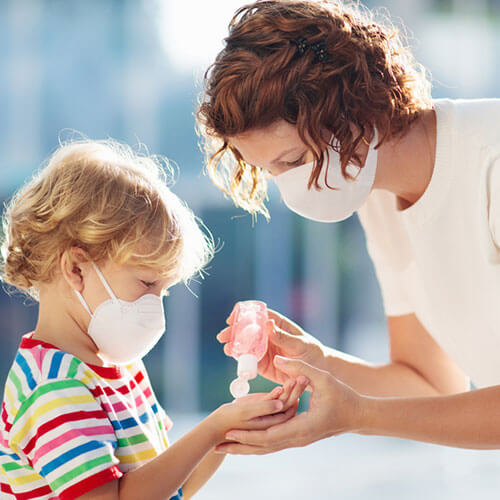 Easy To Carry
Carrying hand washes and water anywhere we go is not possible. This is where anti bacterial hand sanitizer helps to clean and disinfect the hands before using or doing anything outside.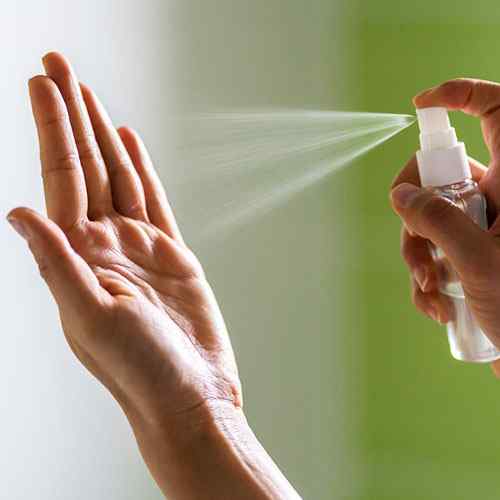 Softens Hands
Anti bacterial hand sanitizer that contains emollients moisturizes the hands and softens the surface. That makes the hands more pleasant to touch and smoothens the rough edges of the skin.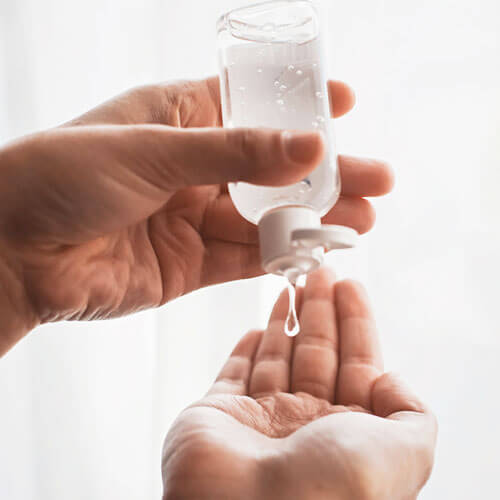 Step 1
Take a few drops of the anti-bacterial hand sanitizer on one palm.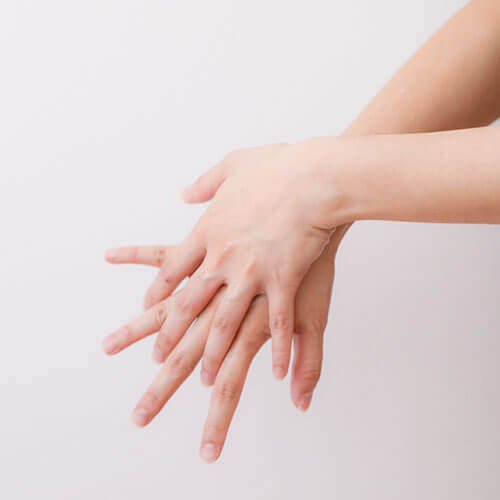 Step 2
Rub the sanitizer on both hands and on the front and back.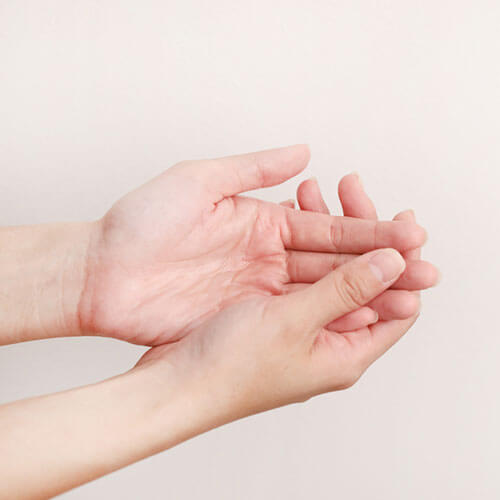 Step 3
Repeat the process before and after using your hands.
Private Label Anti Bacterial Hand Sanitizer Manufacturer
BO International is a leading Anti Bacterial Hand Sanitizer Private Label Manufacturer and a Third-party contract-based Company in India. We provide private label, custom formulation, customized packaging and contract manufacturing Anti Bacterial Hand Sanitizer Products.
We Produce Anti Bacterial Hand Sanitizer using a standardized and certified international process that enables us to extract all advantageous active elements. We are 3rd Party Anti Bacterial Hand Sanitizer contract-based private labelling manufacturer, and all the products manufactured in bulk are clinically tested and verified.
BO International welcomes any customization to the manufacturing formula of Anti Bacterial Hand Sanitizer. We provide the product in any desired customized packaging options, from tube to pump. This makes us a top third-party manufacturer of premium quality Anti Bacterial Hand Sanitizer & Other Hygiene care products.
BO International is the perfect private label manufacturer of Anti Bacterial Hand Sanitizer Brand to stand as a unique and best quality product in the market. We promise the best proficiency level of research and development to explore your needs and wants that fit your product design and customize accordingly.
BO International is certified with ISO-WHO, GMP, KOSHER, HACCP, HALAL, etc. We promise timely delivery within the country and even in 120+ international countries like Canada, Australia, the UK, and the USA with the help of the logistic connection with DHL, FedEx, Blue Dart, India Post, etc.
Frequently Asked Questions
Is anti bacterial hand sanitizer antibiotics?
Our Private Label anti bacterial hand sanitizers have antibacterial properties.
Can anti bacterial hand sanitizer be resistant to bacteria?
Yes, Our private label anti bacterial hand sanitizers kill bacteria 99.9% from the surface.
Is it harmful to eat with your hands right after using hand sanitizer?
If the hand sanitizer does not have methanol in it, it is safe to use the hand to eat after application.
How long does anti bacterial sanitizer take to evaporate?
Anti Bacterial hand sanitizer takes 2-3 seconds to evaporate from the surface.
What happens if you breathe in too much anti bacterial hand sanitizer?
Anti Bacterial hand sanitizers have disinfectant and it might cause chemical burns or allergic reactions if you inhale too much sanitizer.