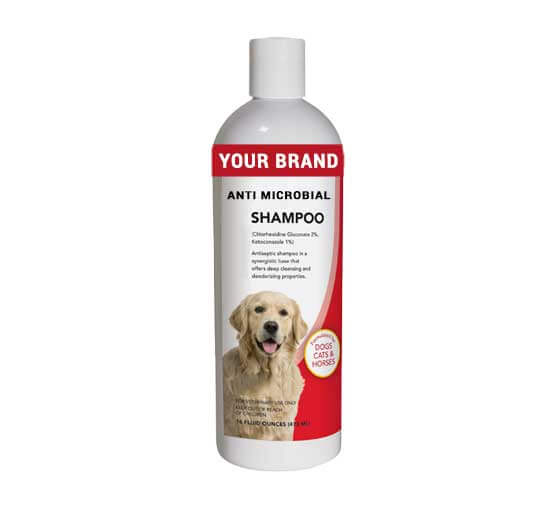 Private Label Anti Microbial Shampoo Manufacturer
Benefits:

Keep away Pests,

Nourishes Skin,

Soothes Irritation

MOQ: 2000 Unit
Lead Time: 20 Days/1000 unit
Packaging Size: 100ml,150ml
Packaging Type: Bottle
Private Label: Available
Custom Formula: Available
Trade Assurance: On-time Delivery Guarantee Refund Policy
Anti Microbial Shampoos are meant to cleanse the skin and fur of pets. Bo International offers high-quality anti microbial shampoos that are infused with natural ingredients like herbal oils, essential oils, aloe vera, panthenol, etc. The presence of strong antibacterial oils like neem oil ensures that lice, bacteria, and other microbes stay away from their skin. Apart from being completely natural, our anti microbial shampoo also nourishes the skin and fur of your beloved pets.
We manufacture them in bulk for our B2B clients. This allows us to provide them at cost-effective rates to them. We accept custom ingredients and formulas as per their request. Our research and development team constantly tries to find new ingredients that can elevate the quality and effectiveness of the products. The natural fragrances induced through essential oils give an amazing aroma to our Anti Microbial Shampoos. This aroma is good enough to drive away the foul odour emanating due to dust, sweat, and dirt. To know more about our private label services, get in touch with our sales executive today.
Anti Microbial Shampoo Ingredient List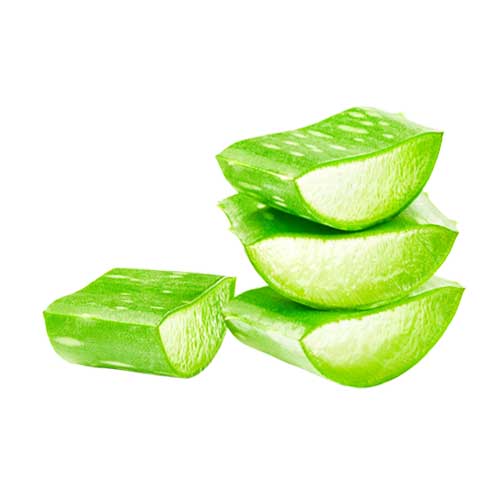 Aloe Vera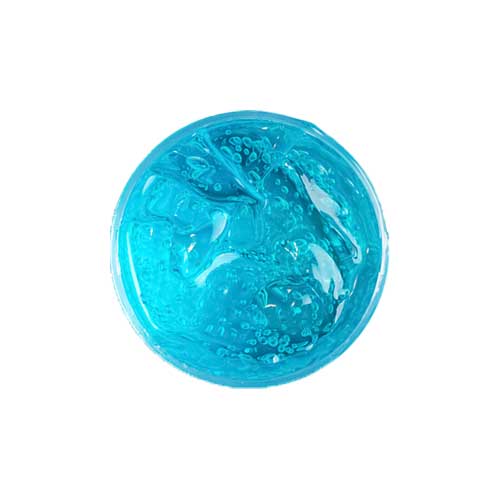 Glycerin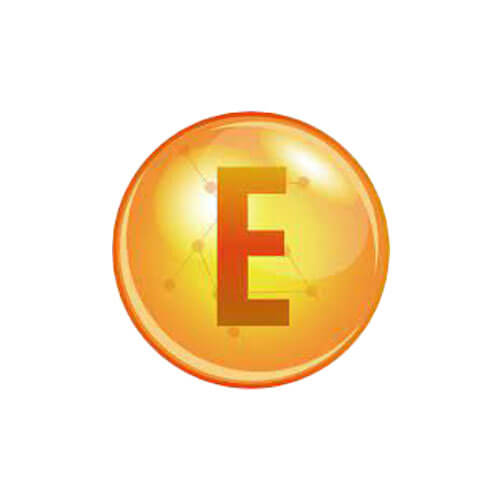 Vitamin E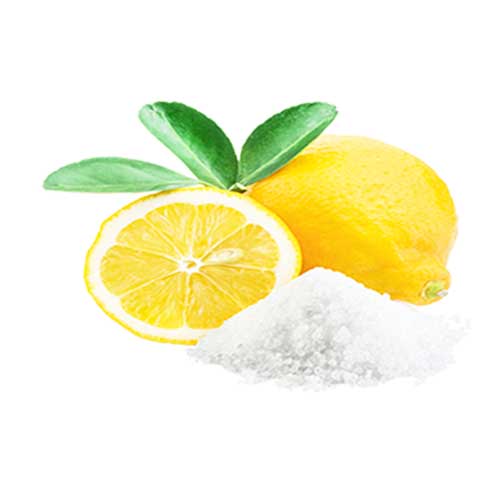 Citric Acid
Anti Microbial Shampoo Benefits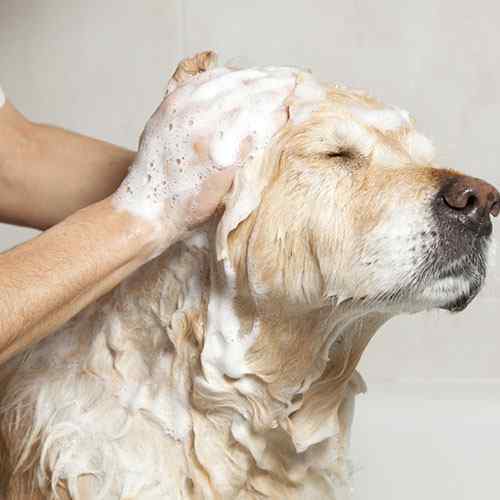 Keep away Pests
The antimicrobial properties of these shampoos repel the pests, insects, and other harmful germs from the skin and fur of your pets. They also keep away bacteria, viruses, fungi, and other microorganisms that can be harmful for their overall health.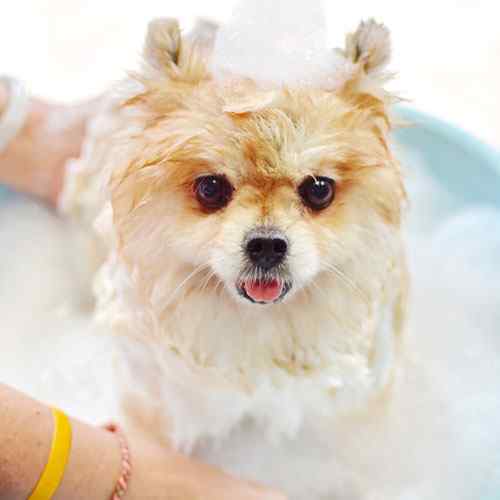 Nourishes Skin
The presence of vitamin E, A, and D make it beneficial for their skin. The natural oils present in our antimicrobial shampoo hydrate the skin and nourish the fur. As a result, their skin and fur look clean and healthy. It also makes their skin soft and smooth.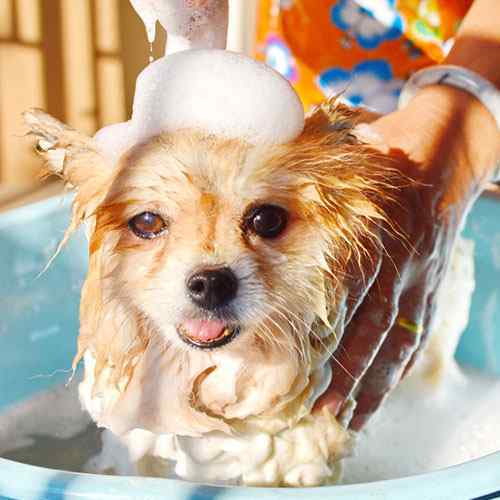 Soothes Irritation
The presence of germs, dirt and other toxins can result in skin damage. It also causes issues like irritation. The anti-inflammatory properties of our antimicrobial shampoo not only soothe irritation but also speeds up the repair process of the damaged skin cells. It also provides relief from allergies.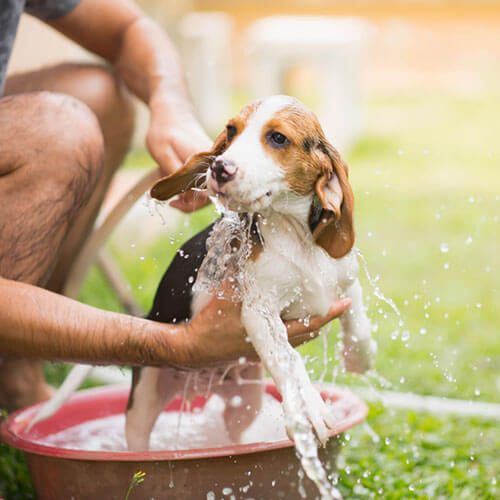 Step 1
Wash your pets with plain water. Apply the antimicrobial shampoo all over their skin and fur.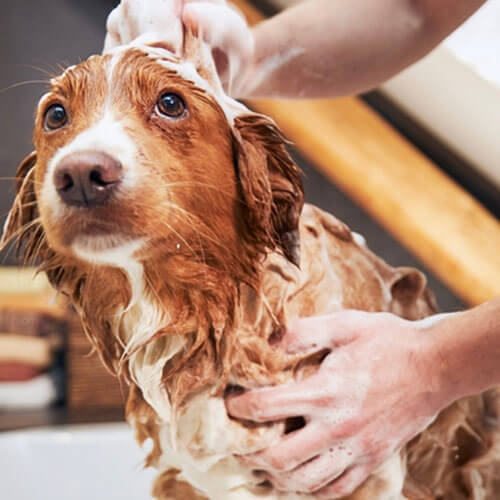 Step 2
Massage their skin and fur with shampoo thoroughly. Don't ignore the private areas of their body.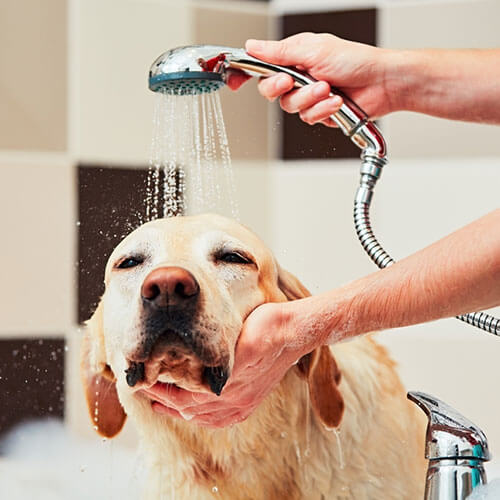 Step 3
Rinse their body with water again. Repeat this process regularly to keep them clean and fresh.
Anti Microbial Shampoo Manufacturer
Bo International is a leading Private Label Anti Microbial Shampoo Manufacturer and a Third-party contract-based Company in India. We provide private label, custom formulation, customized packaging and contract manufacturing of Anti Microbial Shampoo
We Produce Anti Microbial Shampoo using a standardized and certified international process that enables us to extract all of the advantageous active elements. We are 3rd Party Anti Microbial Shampoo contract-based private labeling manufacturer and all the products manufactured in bulk are clinically tested and verified.
Bo International welcomes any kind of customization to the manufacturing formula of Anti Microbial Shampoo.We provide the product in any desired customized packaging options, from tube to pump. This makes us one of the top third-party manufacturers of premium quality Anti Microbial Shampoo.
Bo International is the perfect private label manufacturer of Anti Microbial Shampoo to stand as a unique and best quality product in the market. We promise the best proficiency level of research and development to explore your needs and wants that fit your product design and customize accordingly.
BO International is certified with ISO-WHO, GMP, KOSHER, HACCP, HALAL, etc. We promise timely delivery within the country and even in 120+ international countries like Canada, Australia, the UK, and the USA with the help of the logistic connection with DHL, FedEx, Blue Dart, India Post, etc.