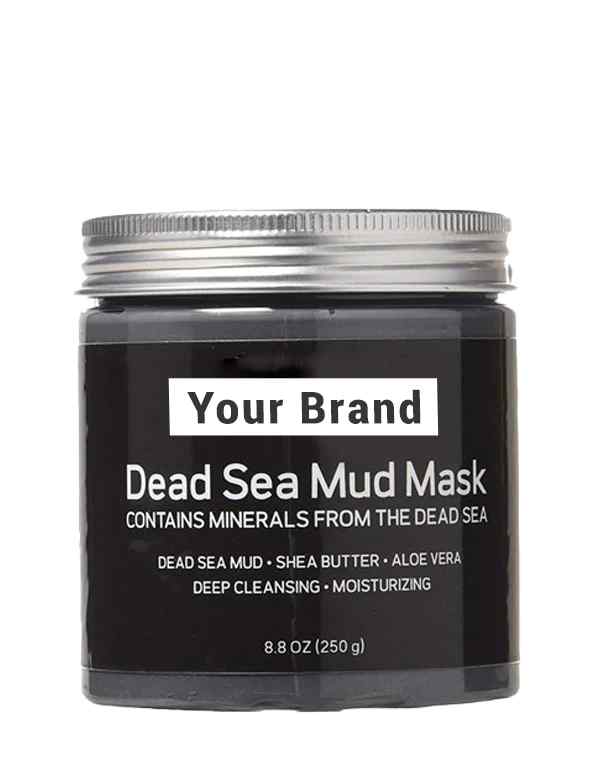 Private Label Dead Sea Mud Mask Manufacturer
Benefits:

Youthful Looking Skin,

Fewer Breakouts,

Refined Pores

MOQ: 1000 Unit
Lead Time: 20 Days/1000 unit
Packaging Size: 250gm, 400gm
Packaging Type: Bottle
Private Label: Available
Custom Formula: Available
Trade Assurance: On-time Delivery Guarantee Refund Policy
The skin nourishing minerals in Dead Sea Mud Mask are known to help alleviate the symptoms of dry skin conditions such as psoriasis and eczema. The mud helps restore moisture and relieve symptoms, soothing dry, rough, irritated skin. At BO International, we manufacture high-quality private label Dead Sea Mud Mask at affordable rates. Our third party dead sea mud mask is designed to deep cleanse, exfoliate the skin, helping to remove dirt and impurities from the skin's surface. When the mud dries on the surface of the skin, it draws out impurities and excess oils, making your skin feel fresh, clean, and smooth.
This private label dead sea mud mask provides anti-aging benefits by tightening and toning skin, reducing fine lines and wrinkles, and shrinking pores. It helps improve blood circulation and stimulate skin cell turnover. The exfoliating and detoxifying properties of third party dead sea mud mask are also great for treating acne. The mud clears out pores and absorbs excess sebum which causes acne. Our private label dead sea mud mask has also been shown to have antibacterial properties, killing off the bacteria that causes acne.
Dead Sea Mud Mask Ingredient List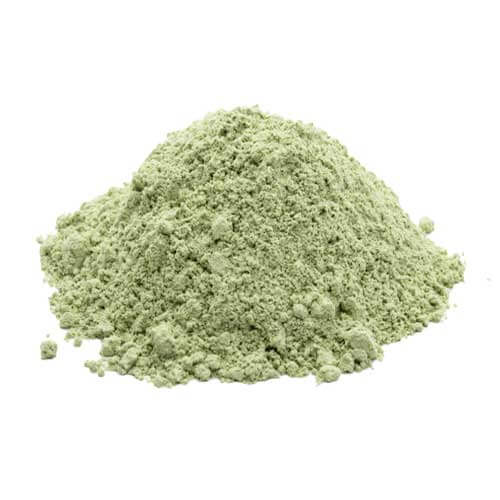 Dead Sea Mud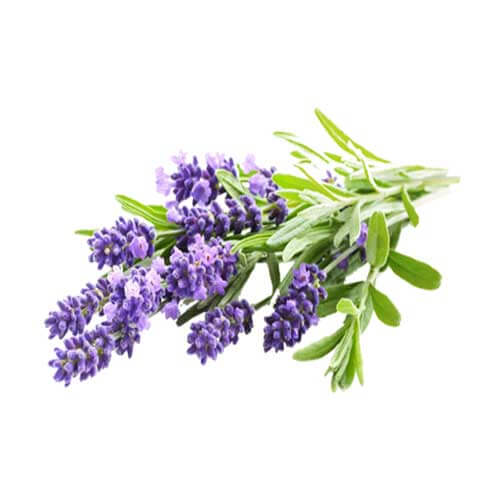 Lavender Oil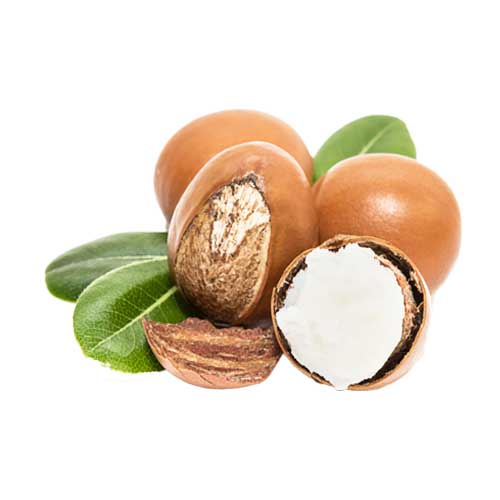 Shea Butter
Dead Sea Mud Mask Benefits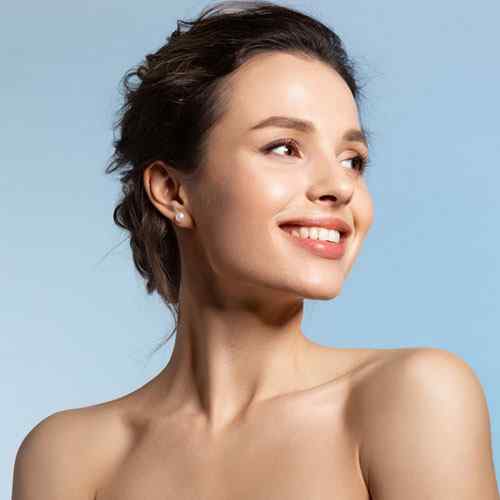 Youthful Skin
Dead Sea mud mask enhances the skin's elasticity and helps to minimize the appearance of fine lines and wrinkles. Mineral-rich, Dead Sea mud masks feed the skin with silica, which is known to boost cell renewal and collagen production and Calcium, which replenishes skin cells and maintains a healthy skin barrier, leaving you with plumper, firmer, smoother skin.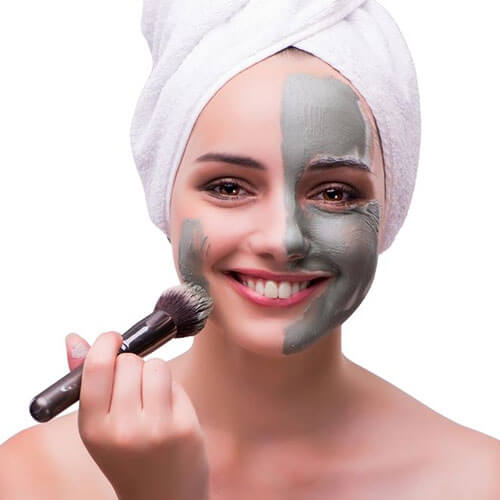 Fewer Breakouts
Dead Sea mud mask deeply purifies pores helping to prevent blemish-causing blockages. The high concentration of minerals like Sulphur in the mud also give it anti-microbial and anti-inflammatory prowess, helping to soothe skin, reducing the appearance of redness, and banishing existing breakouts quickly.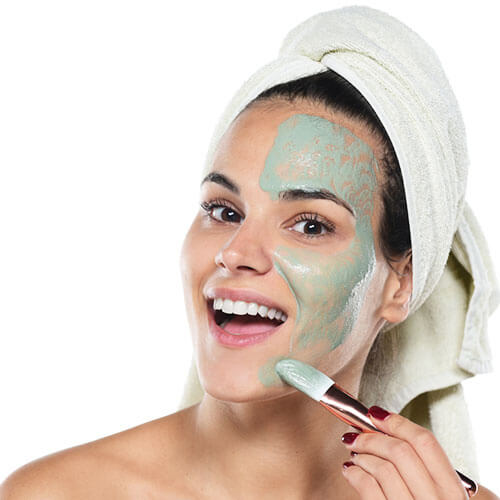 Refined Pores
A congested skin barrier and clogged pores are typical side effects of our modern lives. As the mud dries on your skin, it absorbs toxins, dirt, dead skin cells, and excess oil. When you wash the mud off, these impurities are washed away revealing a clearer, detoxified complexion plus much smaller-looking pores.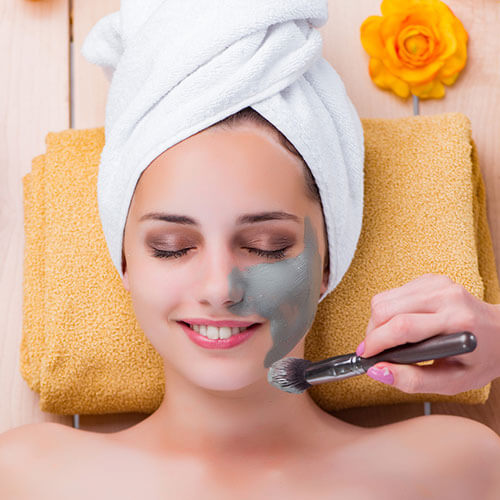 Step 1
Take a generous amount of mask.
Step 2
Apply and massage in circular motions.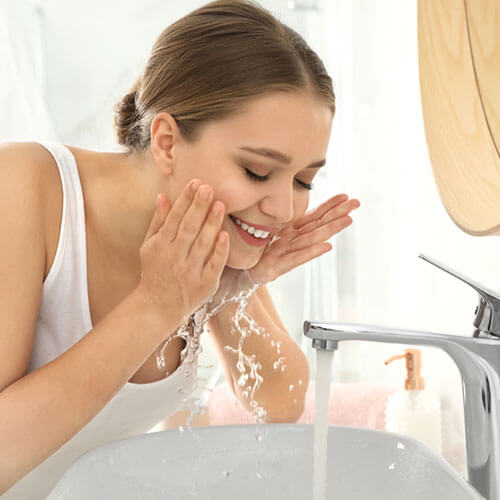 Step 3
Wash your face after 12 to 15 minutes.
Private Label Dead Sea Mud Mask Manufacturer
BO International is a leading Dead Sea Mud Mask Private Label Manufacturer and a Third-party contract-based Company in India. We provide private label, custom formulation, customized packaging and contract manufacturing Dead Sea Mud Mask Products.
We Produce Dead Sea Mud Mask using a standardized and certified international process that enables us to extract all advantageous active elements. We are 3rd Party Dead Sea Mud Mask contract-based private labelling manufacturer, and all the products manufactured in bulk are clinically tested and verified.
BO International welcomes any customization to the manufacturing formula of Private label Dead Sea Mud Mask. We provide the product in any desired customized packaging options, from tube to pump. This makes us a top third-party manufacturer of premium quality Dead Sea Mud Mask & Other Skin care products.
BO International is the perfect private label manufacturer of Dead Sea Mud Mask Brand to stand as a unique and best quality product in the market. We promise the best proficiency level of research and development to explore your needs and wants that fit your product design and customize accordingly.
BO International is certified with ISO-WHO, GMP, KOSHER, HACCP, HALAL, etc. We promise timely delivery within the country and even in 120+ international countries like Canada, Australia, the UK, and the USA with the help of the logistic connection with DHL, FedEx, Blue Dart, India Post, etc.
Frequently Asked Questions
Does dead sea mud mask help acne scars?
Dead sea mud mask effectively provides relief from acne while also diminishing the traces of scarring.
Can I use dead sea mud mask while pregnant?
It's a pregnancy-safe mask created with mud from the Dead Sea.
Can I use dead sea mud mask everyday?
It is not suggested that you use Dead Sea masks every day but maybe once a week or as needed.
Does dead sea mud mask burn?
There is a bit of a burning sensation from the high salt content.
Does dead sea mud mask get rid of blackheads?
Dead Sea mud mask is one of the best blackhead removers around thanks to its incredible exfoliating ability.