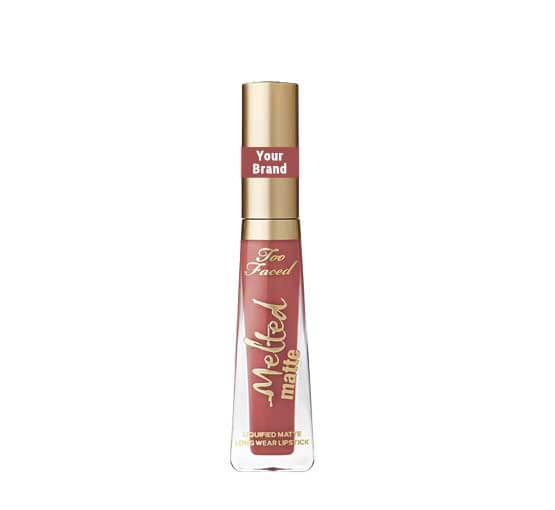 Private Label Matte Lipstick Manufacturer
Benefits:

Smudge-Free,

Stylish,

Long Lasting

MOQ: 2000 Unit
Lead Time: 20 Days/1000 unit
Packaging Size:4g
Packaging Type: Stick
Private Label: Available
Custom Formula: Available
Trade Assurance: On-time Delivery Guarantee Refund Policy
Bo International is the leading provider of private label cosmetics in India. We also provide lip care products like lip balms, lipsticks, lip glosses, and more. One of our popular products is matte lipstick shades. We provide the best matte lipsticks that provide a smooth finish to your lips. They enhance the attractiveness of your lips and compliment your look on both formal and casual occasions.
Our product range includes metallic lipsticks, black matte lipsticks, red velvet lipsticks, creamy matte lipsticks, rose colour lipsticks, rani colour lipsticks, angel rose lipsticks, orange matte lipsticks, hot red lipstick matte, rust colour lipsticks, caramel nude lipsticks, more. As we manufacture them in bulk, we are able to provide them at wholesale rates. The use of natural ingredients makes our best matte lipsticks suitable for daily use. We employ the highest standards of production and quality checks to ensure the quality of our offerings. To get more knowledge about our private label services, get in touch with our sales executive today!
Matte Lipstick Ingredient List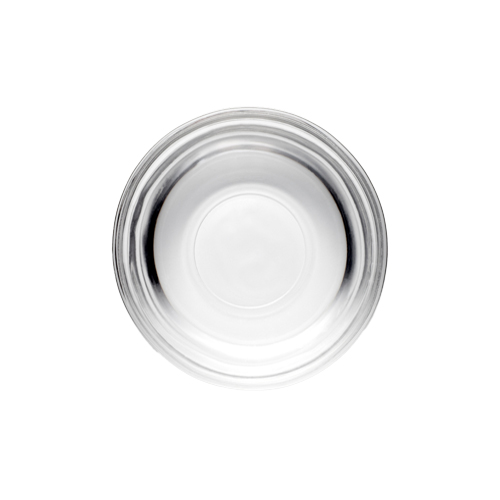 Propylene Carbonate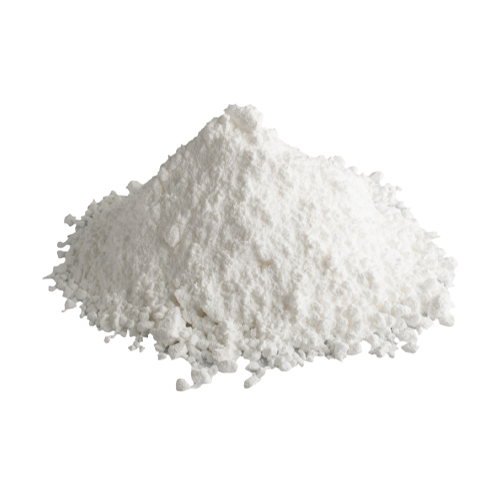 Bentonite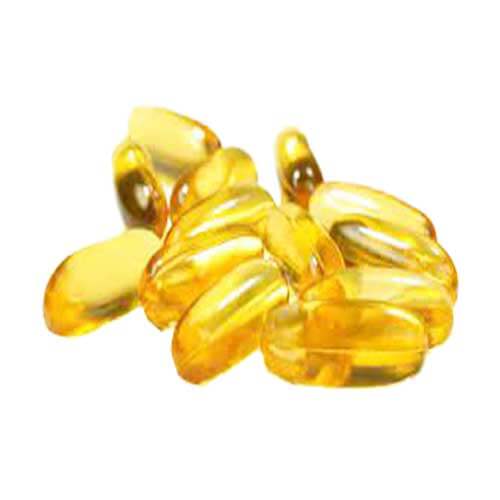 Tocopheryl Acetate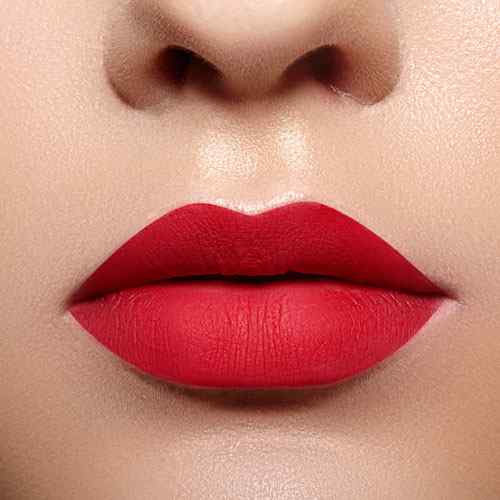 Smudge-Free
Matte lipsticks are smudge-free i.e. they don't spread while eating and doing other things. Therefore, you don't have to carry a mirror while attending any casual or formal events. The matte finish lipstick stays in place and maintains the smudge-free look of your lips at all times.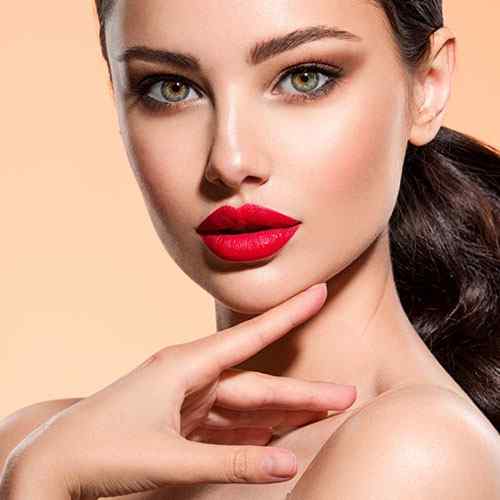 Stylish
Matte lipsticks redefine your style statement. You can match them with your clothes or makeup or try different dark and subtle shades as per your requirements. The wide range of colours and shades allows you to try different subtle and bold colours to look elegant and pretty.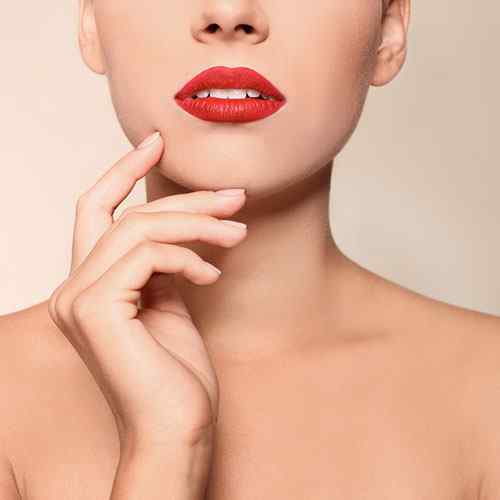 Long Lasting
Matte lipsticks last longer than glossy lipsticks. Most matte lipsticks last for an entire day due to their non-sticky nature. Their non-sticky properties prevent them from sticking on eatables and improve the longevity of the matte finish lipsticks. They provide a smooth finish to your lips.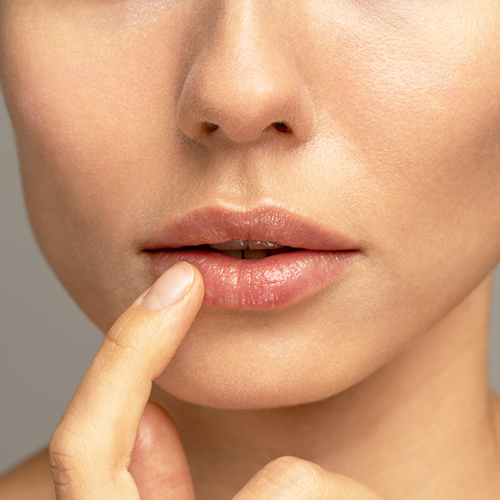 Step 1
Exfoliate your lips gently with a lip scrub or cloth. Apply the matte lips by using an applicator.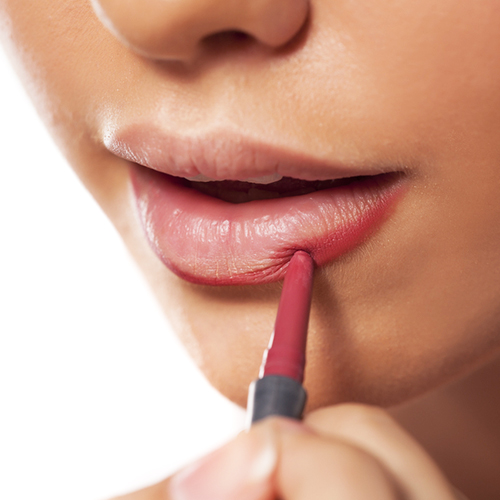 Step 2
Press your lips together to spread it evenly on your lips. Avoid pressing while using liquid matte lipsticks.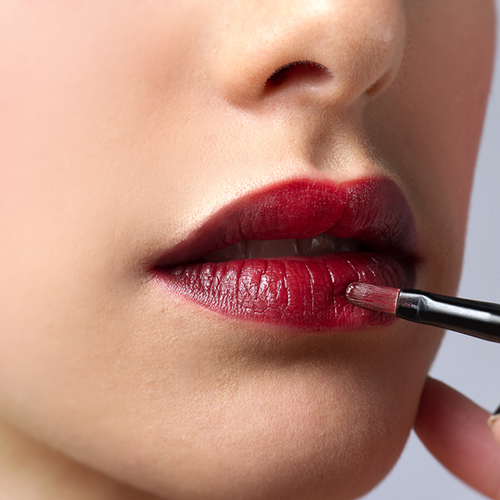 Step 3
Ensure that the lipstick does not spread beyond the lip-lines. Wear them properly and flaunt your unique looks!
Matte Lipstick Manufacturer
BO International is a leading Matte Lipstick Private Label Manufacturer and a Third-party contract-based Company in India. We provide private label, custom formulation, customized packaging and contract manufacturing of Matte Lipstick.
We Produce Matte Lipstick using a standardized and certified international process that enables us to extract all advantageous active elements. We are 3rd Party Matte Lipstick contract-based private labelling manufacturer, and all the products manufactured in bulk are clinically tested and verified.
BO International welcomes any customization to the manufacturing formula of Matte Lipstick. We provide the product in any desired customized packaging options, from tube to pump. This makes us a top third-party manufacturer of premium quality Matte Lipstick & Other Lip Care products.
BO International is the perfect private label manufacturer of Matte Lipstick Brand to stand as a unique and best quality product in the market. We promise the best proficiency level of research and development to explore your needs and wants that fit your product design and customize accordingly.
BO International is certified with ISO-WHO, GMP, KOSHER, HACCP, HALAL, etc. We promise timely delivery within the country and even in 120+ international countries like Canada, Australia, the UK, and the USA with the help of the logistic connection with DHL, FedEx, Blue Dart, India Post, etc.
Frequently Asked Questions
How long do matte lipsticks last?
Matte lipsticks usually last for at least 24 hours if used properly.
Does matte lipstick darken lips?
Using matte lipsticks or any other lipsticks that contain chemicals can cause pigmentation which eventually darkens your lips. However, natural matte finish lipsticks do not darken your lips. It is recommended that you use a lip scrub to ensure that your lips stay fresh and light.
Does matte lipstick smudge?
The smudge-free quality of matte lipsticks prevents them from spreading while eating and doing other activities with your mouth.
Is matte lipstick good for dry lips?
Creamy matte lipsticks are suggested for dry lips as they moisturise your dry lips and fill-up the cracks.
When to wear matte lipstick?
You can wear matte lipsticks when you want to highlight the shape of your lips. They are also used to create bold and contrasting looks with makeup. They also emphasise your lip line and redefine your overall looks.