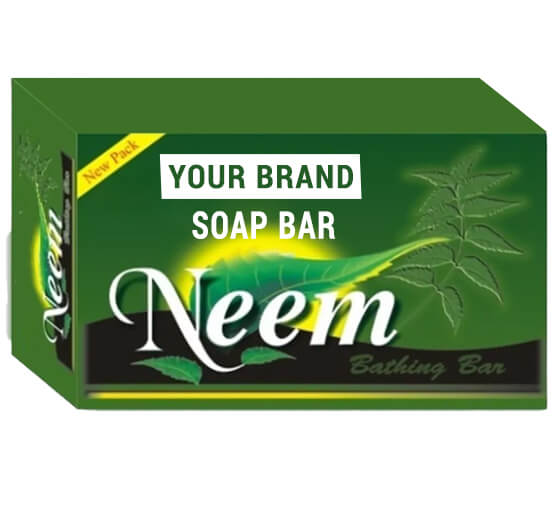 Private Label Neem Soap Manufacturer
Benefits:

Treats Acne,

Free Radicals Protection,

Moisturizes Skin

MOQ: 2000 Unit
Lead Time: 20 Days/1000 unit
Packaging Size: 50 gm,100 gm
Packaging Type: Box
Private Label: Available
Custom Formula: Available
Trade Assurance: On-time Delivery Guarantee Refund Policy
Neem soap is a solid bathing bar soap formulated with neem oils and leaf extracts. It is an age-old solution for a whole lot of skincare issues and can definitely help tackle them. Neem soap acts as an anti-inflammatory, antibacterial, and antimicrobial, which means it's a significant ingredient in your routine. Unlike artificial soaps that strip off the skin's natural oils, neem soap is quite mild & and effective. It does not strip the natural oils of the skin. It contains natural fatty acids and Vitamin E, which help treat dryness. Moisturized skin is always happy, healthy, soft, and plump.
If you have oily skin and are suffering from acne, try washing your face with a neem soap. Its antibacterial and antimicrobial properties would help purify the skin. The soap would also remove the bacteria in clogged pores and drain acne. Neem soap benefits the skin by purifying the blood and promoting blood circulation and collagen production. Pure neem soap is backed by Vitamin C, which provides skin the power to create natural collagen that helps avert various signs of aging.
Neem Soap Ingredient List
Neem Leaves Oil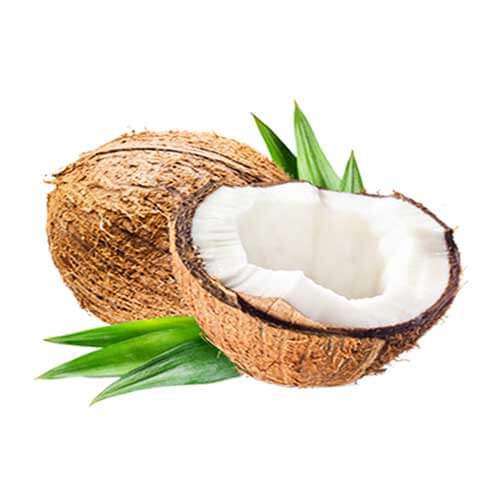 Coconut Oil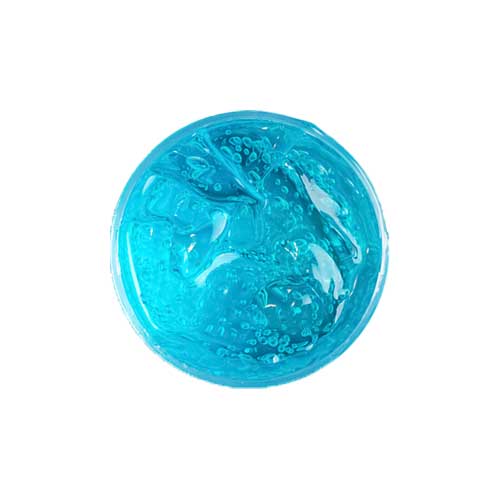 Glycerin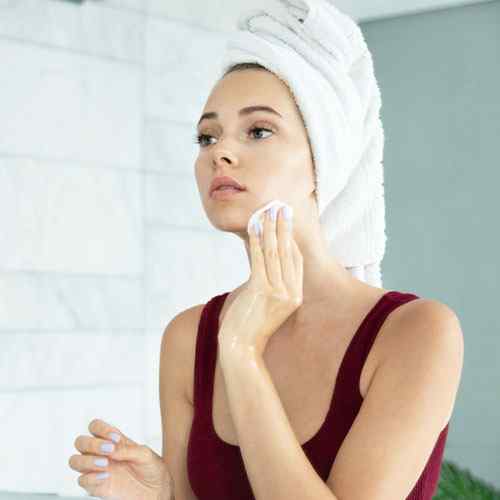 Treats Acne
One of the biggest neem soaps benefits is that it acts as an antibacterial agent. This helps clear up any bacteria that clogs the pores and causes acne. It also helps keep the bacteria at bay and prevents future breakouts from occurring. This is great especially if you have body acne.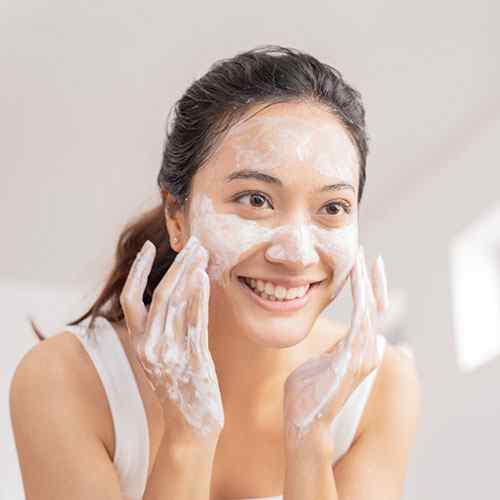 Free Radicals Protection
Neem soap is loaded with antioxidants that help fight free radicals and any sort of damage caused by them. On a regular basis, our body goes through a whole lot of trauma from UV damage to exposure to pollution, heat, and dirt. All of these factors combined trigger your body to react, resulting in damaged skin. One of the benefits of neem soap is that it repairs the skin and prevents any further damage.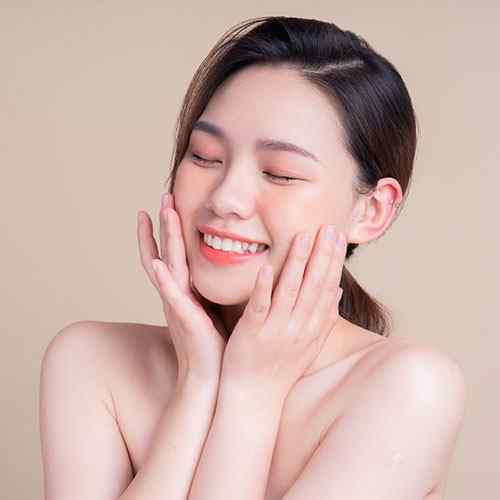 Moisturizes Skin
A natural moisturizer, neem soap is actually hydrating for the skin. Unlike a lot of soaps, neem doesn't strip the skin off its natural oils and actually nourishes it. This is a great neem soap benefit, over other soaps. This medicinal plant contains essential antioxidants, vitamins, and fatty acids. These nutrients reduce tan, wrinkles, and fine lines on your skin, and help your skin stay youthful and brighter.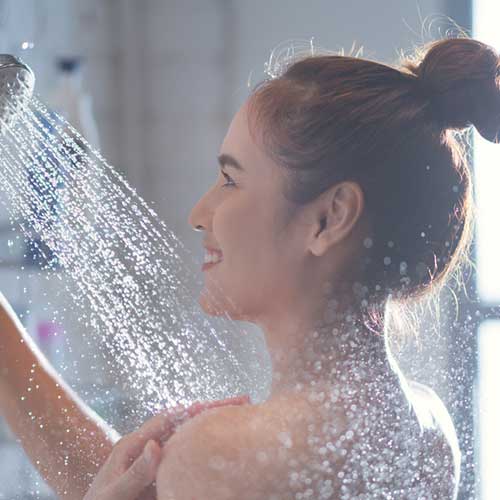 Step 1
Wet your body with water.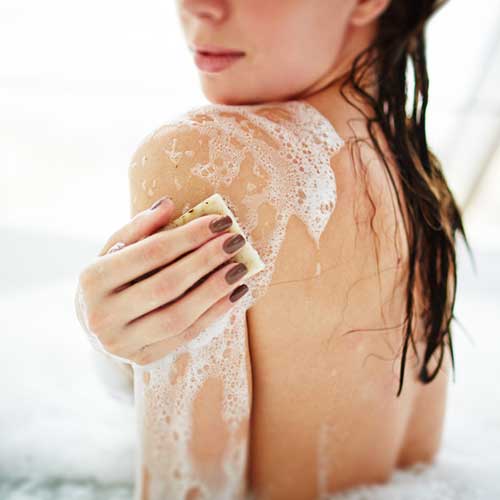 Step 2
Take the neem soap bar and apply it all over the body and form a lather.
Step 3
Wash off with water and pat dry with a towel.
Neem Soap Manufacturer
Bo International is a leading Private Label Neem Soap Manufacturer and a Third-party contract-based Company in India. We provide private label, custom formulation, customized packaging and contract manufacturing of Neem Soap Products
We Produce Neem Soap Products using a standardized and certified international process that enables us to extract all of the advantageous active elements. We are 3rd Party Neem Soap contract-based private labeling manufacturer and all the products manufactured in bulk are clinically tested and verified.
Bo International welcomes any kind of customization to the manufacturing formula of Neem Soap Products.We provide the product in any desired customized packaging options, from tube to pump. This makes us one of the top third-party manufacturers of premium quality Neem Soap.
Bo International is the perfect private label manufacturer of Neem Soap Products to stand as a unique and best quality product in the market. We promise the best proficiency level of research and development to explore your needs and wants that fit your product design and customize accordingly.
BO International is certified with ISO-WHO, GMP, KOSHER, HACCP, HALAL, etc. We promise timely delivery within the country and even in 120+ international countries like Canada, Australia, the UK, and the USA with the help of the logistic connection with DHL, FedEx, Blue Dart, India Post, etc.
Frequently Asked Questions
Can neem soap remove dark spots?
The anti-aging benefits of neem contain antioxidants and vitamins that reduce wrinkles, fine lines, and dark spots.
Does neem soap lighten skin?
Neem can even improve your skin tone. The antioxidants in neem are beneficial for reducing melanin production in your skin, which helps to even out your skin tone.
Does neem soap get rid of acne?
Its antibacterial and antimicrobial properties would help purify the skin. The soap would also remove the bacteria in clogged pores and drain acne.
Can I use neem soap every day?
Yes, you can. Neem is an antibacterial that helps get rid of germs while nourishing the skin. It is safe to use every day.
Can I use neem soap on my hair?
As an anti-inflammatory, neem soap not only helps you remove dandruff but also helps you prevent it from reoccurring by moisturizing your scalp.