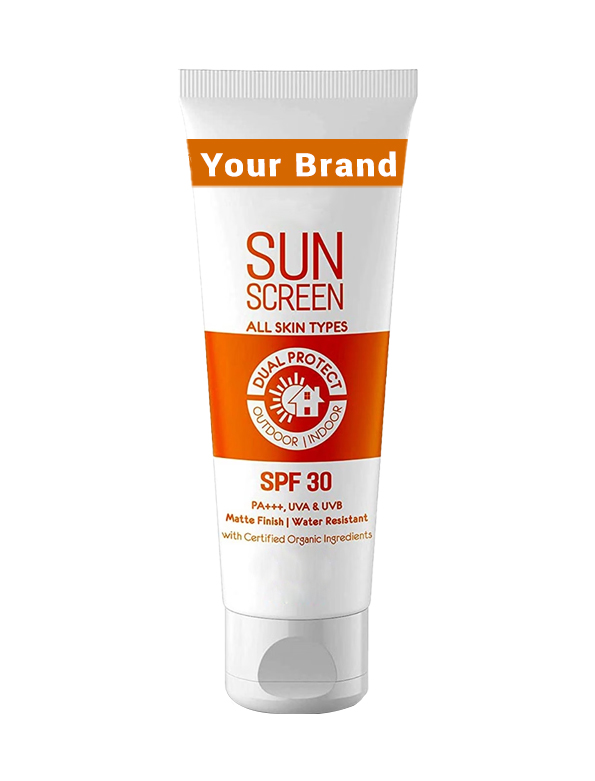 Private Label PA+++ Sunscreen Manufacturer
Benefits:

Protects against UV Rays,

Prevents Skin Tanning,

Hydrates Skin

MOQ: 2000 Unit
Lead Time: 20 Days/1000 unit
Packaging Size: 50gm,100gm
Packaging Type: Bottle
Private Label: Available
Custom Formula: Available
Trade Assurance: On-time Delivery Guarantee Refund Policy
Give your skin the ultimate start to the day with amazing PA+++ Sunscreen. Crafted using hyaluronic acid and natural ingredients, sunscreen brings in unique moisture lock technology to stimulate the formation of water channels in the skin to gain more glow and hydration. At BO International, we manufacture high-quality private label PA+++ Sunscreen at affordable rates. The third party PA+++ sunscreen is perfect for the layer to layer and cell-to-cell hydration that specifically helps all types of skin. Private label PA+++ sunscreen contains SPF 50 and PA+++ that help protect the skin from UVA and UVB rays and harmful blue light rays.
Our third party PA+++ sunscreen contains the safest natural ingredients that offer the ultimate skin protection. The papaya extracts lighten the dark spots and reduce the skin tan. The private label PA+++ sunscreen also helps remove dead skin cells while lightening the skin tone and improving its texture. In addition to that, the PA+++ sunscreen private label products also contains popular UV filtering ingredients that block the absorption of UV rays to protect the skin from damage and sunburn. This sunscreen is your ultimate protection tool for your skin.
PA+++ Sunscreen Ingredient List
Zinc Oxide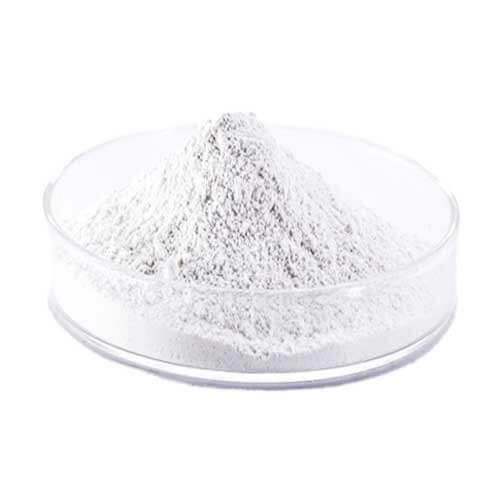 Titanium Dioxide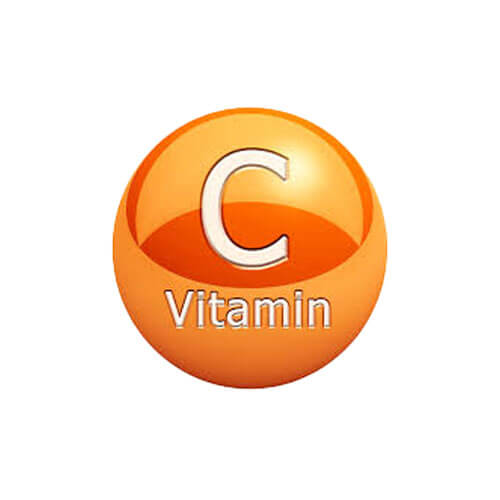 Vitamin C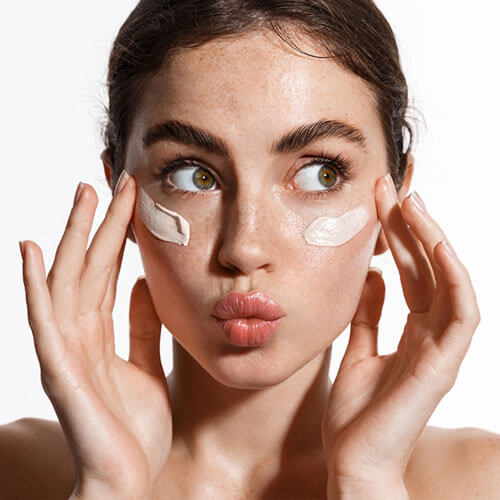 Protects against UV Rays
The sunscreen is packed with SPF 50 and PA+++ protection, giving it the ultimate power to protect skin from UVA, UVB rays, and blue light. It forms a protective barrier over your skin and does not let these harmful rays enter the epidermis.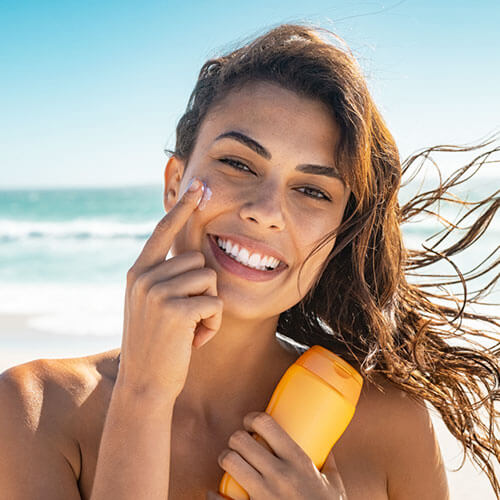 Prevents Skin Tanning
The sunscreen gives your skin the maximum coverage against sun tanning. It is extremely lightweight and provides your skin layer-to-layer protection. It eliminates dead skin cells and promotes bright skin tone by reducing sun tan or pigmentation caused by enviornmental factors.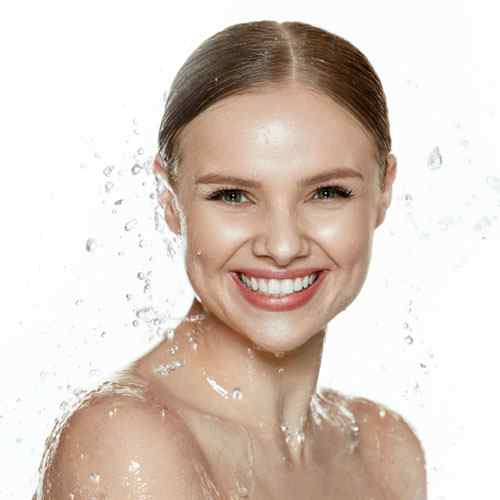 Hydrates Skin
Our sunscreen not only contains PA+++ but also contains hyaluronic acid that gives your skin the ultimate hydration and nourishment it needs for protection. This ingredient saves your skin from premature aging and sunburns and locks in the moisture in your skin.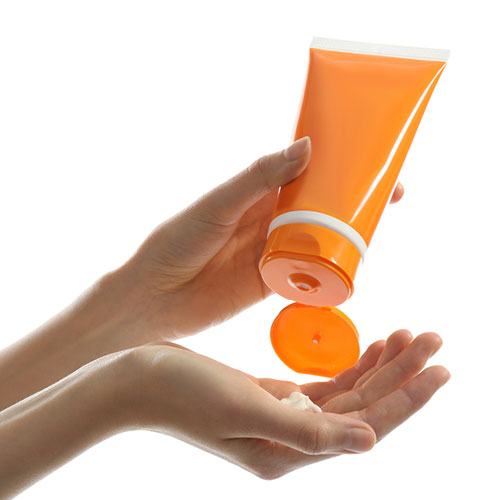 Step 1
Take and Use enough amount of sunscreen.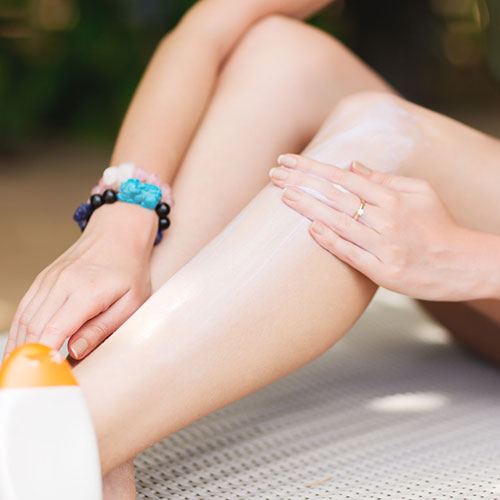 Step 2
Apply sunscreen to all skin.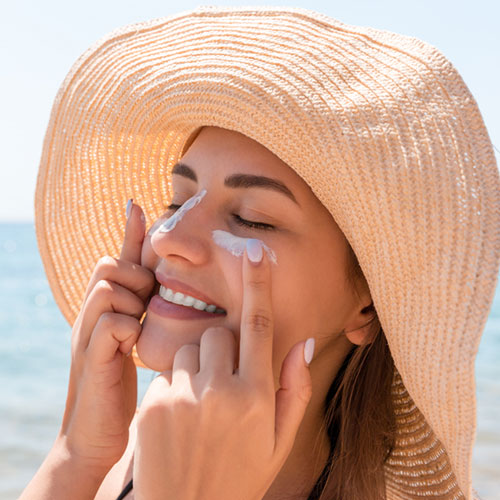 Step 3
You can also apply it on your Face.
Private Label PA+++ Sunscreen Manufacturer
BO International is a leading PA+++ Sunscreen Private Label Manufacturer and a Third-party contract-based Company in India. We provide private label, custom formulation, customized packaging and contract manufacturing PA+++ Sunscreen Products.
We Produce PA+++ Sunscreen using a standardized and certified international process that enables us to extract all advantageous active elements. We are 3rd Party PA+++ Sunscreen contract-based private labelling manufacturer, and all the products manufactured in bulk are clinically tested and verified.
BO International welcomes any customization to the manufacturing formula of Private label PA+++ Sunscreen. We provide the product in any desired customized packaging options, from tube to pump. This makes us a top third-party manufacturer of premium quality PA+++ Sunscreen & Other Skin care products.
BO International is the perfect private label manufacturer of PA+++ Sunscreen Brand to stand as a unique and best quality product in the market. We promise the best proficiency level of research and development to explore your needs and wants that fit your product design and customize accordingly.
BO International is certified with ISO-WHO, GMP, KOSHER, HACCP, HALAL, etc. We promise timely delivery within the country and even in 120+ international countries like Canada, Australia, the UK, and the USA with the help of the logistic connection with DHL, FedEx, Blue Dart, India Post, etc.
Frequently Asked Questions
What does PA+++ mean in sunscreen?
PA+ indicates that your sunscreen or cosmetic provides some UVA protection, PA++ indicates moderate protection, and PA+++ provides the most protection of the three.
How much PA+++ sunscreen should I apply?
It generally depends on the sun exposure you are going to experience, and apply sunscreen accordingly. SPF 20-50 is always a better choice.
Should oily skin use PA+++ sunscreen?
PA+++ sunscreen is suitable for all skin types. However, it is especially recommended for oily and mixed skin.
Should I put PA+++ sunscreen indoors?
The quick answer is yes. UV rays can travel through glass windows. As a result, it's critical to wear SPF both inside and outside your home.
Will PA+++ sunscreen cause pimples?
The PA+++ sunscreen comes with SPF 50 and is crafted using a non-comedogenic water-resistant formula. It is perfect for oily skin and thus won't cause extra acne or pimples.