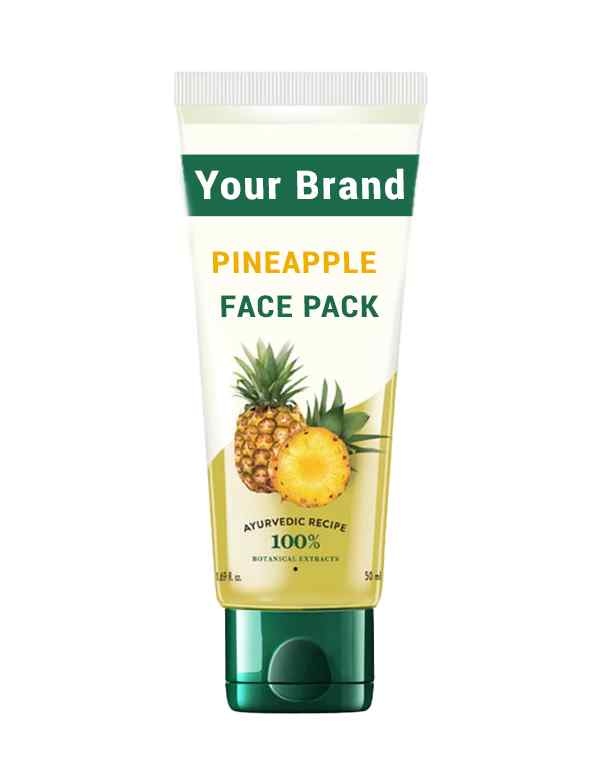 Private Label Pineapple Face Pack Manufacturer
Benefits:

Radicals Protection,

Exfoliates Skin,

Stimulates Collagen

MOQ: 2000 Unit
Lead Time: 20 Days/1000 unit
Packaging Size: 100ml,150ml
Packaging Type: Tube
Private Label: Available
Custom Formula: Available
Trade Assurance: On-time Delivery Guarantee Refund Policy
Enriched with several important vitamins and nutrients, pineapple is a miracle fruit for a beauty regime. At BO International, we manufacture high-quality private label Pineapple Face Pack at affordable rates. With our third party Pineapple Face Pack, you can get glowing skin like you always wanted. The fruit boasts some wholesome benefits for your skin. Applying this pineapple face pack private label product to your face provides your skin with a flawless look and glowing texture. The third party pineapple face pack is rich in vitamins B and C that help you deal with dry and flaky skin. Rich pineapple extracts also boost the production of collagen which further helps you lead wrinkle-free plump skin.
This private label pineapple face pack is packed with nutrients and compounds like beta carotene that work in the quick regeneration of skin cells. These elements also help exfoliates the skin and the anti-inflammatory properties look after your acne and any skin rashes too. Pineapple as a fruit also boasts skin-brightening and lightening properties and helps you get rid of dark spots, fine lines, acne and dead skin. A perfect fruitilicious private label pineapple face pack that can work wonders for all skin types.
Pineapple Face Pack Ingredient List
Pineapple-Fruit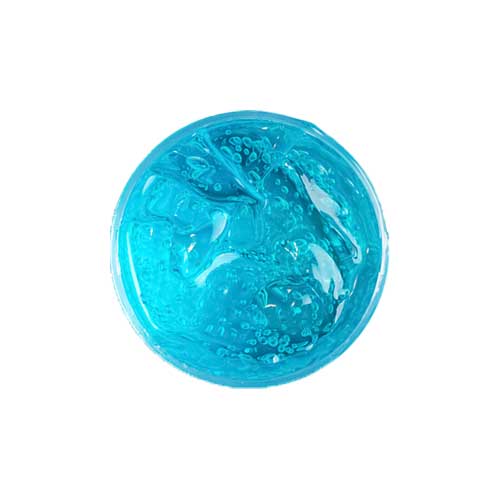 Glycerin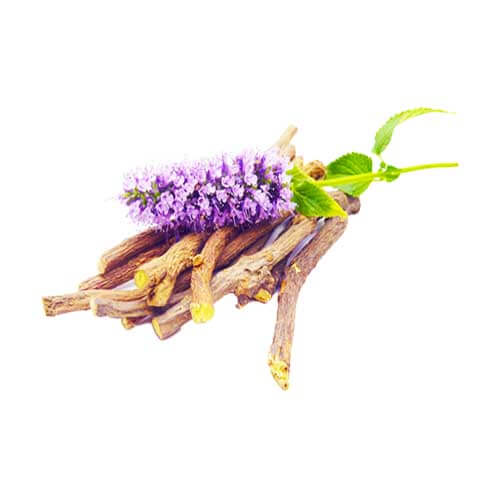 Liquorice Extract
Pineapple Face Pack Benefits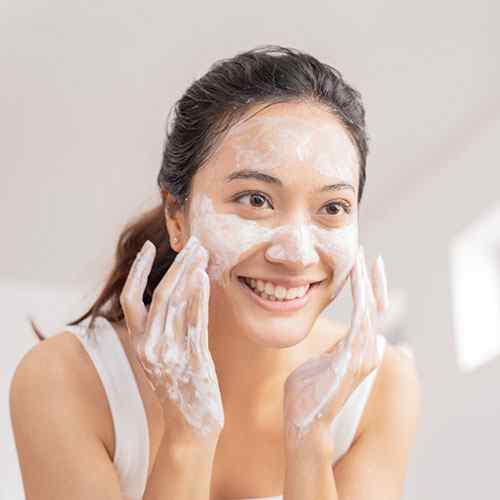 Free Radicals Protection
The pineapple face pack contains natural extracts of the fruit that contains vitamins like B2, B3, B4 and C, and minerals like copper, magnesium and beta carotene. All these nutrients and antioxidants help protect the skin from free radical damage and keep it healthy and youthful.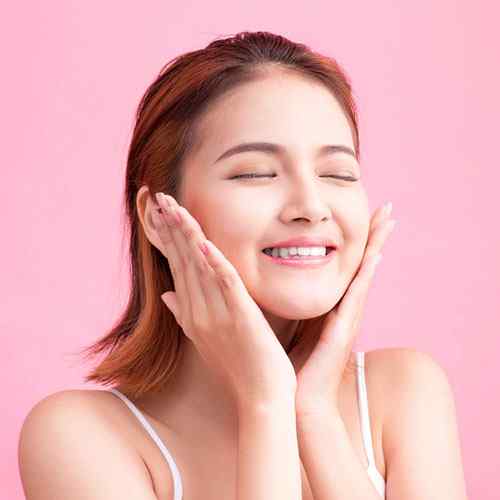 Exfoliates Skin
The face pack's natural ingredients help exfoliate the skin. It helps in removing everything from dead skin cells, excess oil, dirt and bacteria accumulated on the skin throughout the day. The mask effectively removes it all and refreshes your skin with a radiant glow.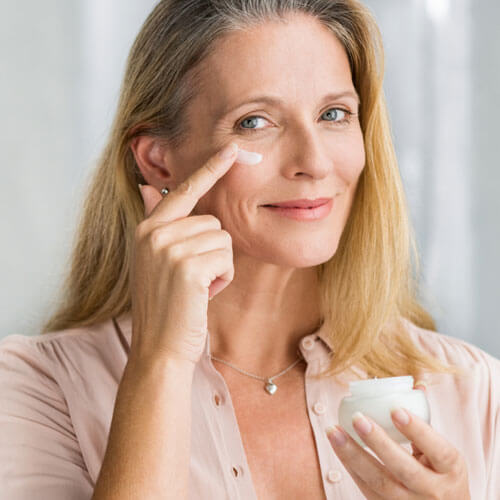 Stimulates Collagen
Pineapple juice extracts present in the face pack stimulate or boosts collagen production. This further helps in tightening the skin and improves its flexibility and elasticity. It delays information about wrinkles and fine lines on your face.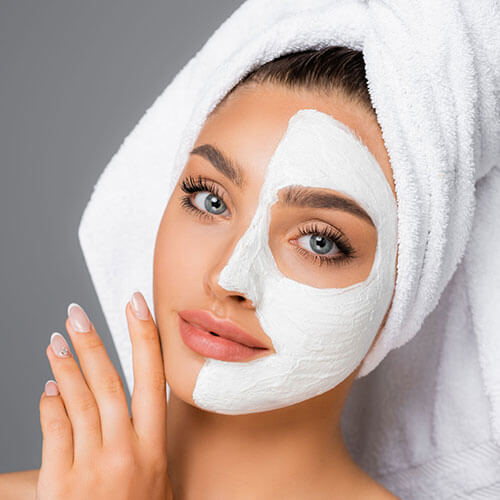 Step 1
Take a generous amount of pineapple face pack in your palms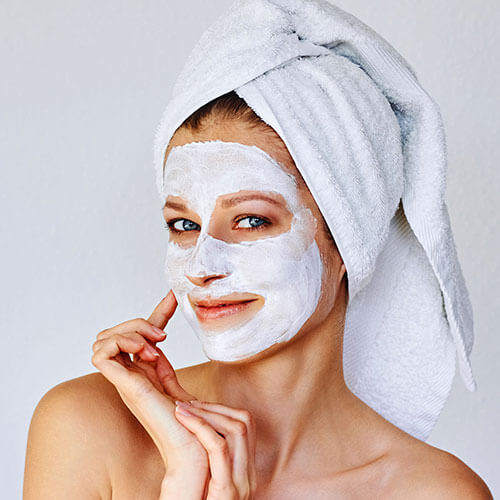 Step 2
Now apply it all over your face, and neck and massage in circular motions.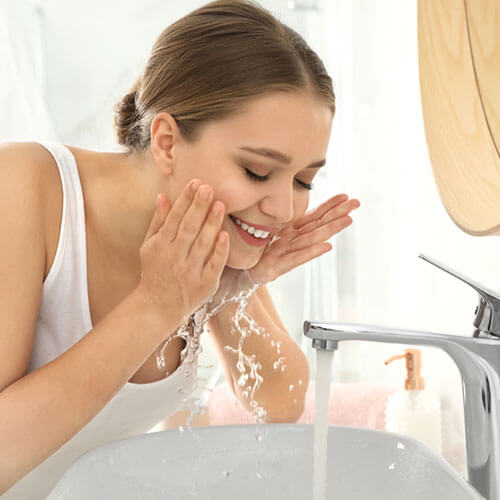 Step 3
Wash the face pack with cold water and use this mask daily to achieve naturally glowing skin.
Private Label Pineapple Face Pack Manufacturer
BO International is a leading Pineapple Face Pack Private Label Manufacturer and a Third-party contract-based Company in India. We provide private label, custom formulation, customized packaging and contract manufacturing Pineapple Face Pack Products.
We Produce Pineapple Face Pack using a standardized and certified international process that enables us to extract all advantageous active elements. We are 3rd Party Pineapple Face Pack contract-based private labelling manufacturer, and all the products manufactured in bulk are clinically tested and verified.
BO International welcomes any customization to the manufacturing formula of Private label Pineapple Face Pack. We provide the product in any desired customized packaging options, from tube to pump. This makes us a top third-party manufacturer of premium quality Pineapple Face Pack & Other Skin care products.
BO International is the perfect private label manufacturer of Pineapple Face Pack Brand to stand as a unique and best quality product in the market. We promise the best proficiency level of research and development to explore your needs and wants that fit your product design and customize accordingly.
BO International is certified with ISO-WHO, GMP, KOSHER, HACCP, HALAL, etc. We promise timely delivery within the country and even in 120+ international countries like Canada, Australia, the UK, and the USA with the help of the logistic connection with DHL, FedEx, Blue Dart, India Post, etc.