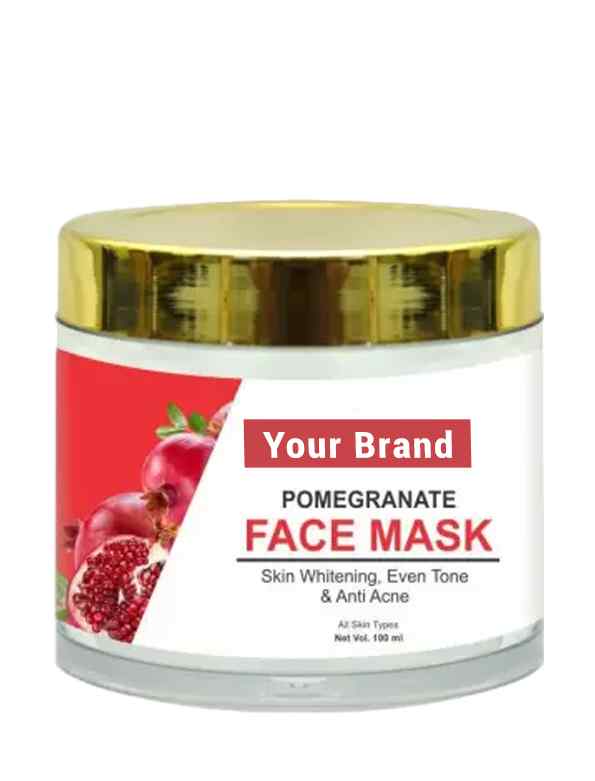 Private Label Pomegranate Face Mask Manufacturer
Benefits:

Rejuvenating,

Moisturises Skin,

Anti-Aging

MOQ: 2000 Unit
Lead Time: 20 Days/1000 unit
Packaging Size: 50ml,100ml
Packaging Type: Tube & Jar
Private Label: Available
Custom Formula: Available
Trade Assurance: On-time Delivery Guarantee Refund Policy
Pomegranate Face Mask proves to be ultra-hydrating and nourishing for the skin. They are formulated to cleanse the skin and eliminate all the toxins that damage it. Regular use of pomegranate face masks makes our skin radiant and beautiful. At Bo International, we use fresh pomegranate oils and extracts for making & manufacturing private label pomegranate face mask. We also accept custom formulas to introduce new and better third party pomegranate face mask products in the market. Our private label services also include custom packaging as per the requirements of our clients. 
Our private label pomegranate face mask boost skin elasticity and possess skin-brightening properties. Since we refrain from using any chemicals and synthetic ingredients in our offerings, these products are suitable for regular use. Our large facilities are equipped with the latest technologies to handle the bulk requirements of our clients. We offer third party pomegranate face mask at wholesale rates to those who comply with our MOQ (Minimum Order Quantity).
Pomegranate Face Mask Ingredient List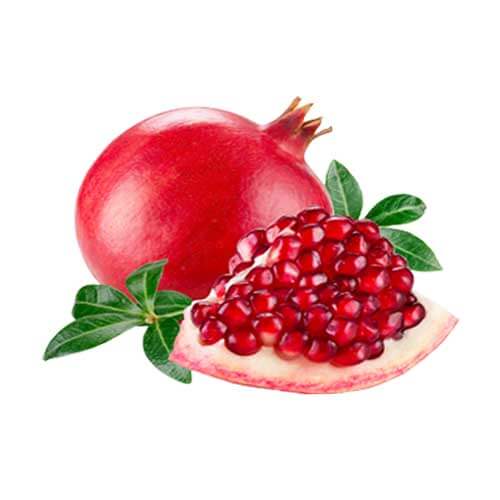 Pomegranate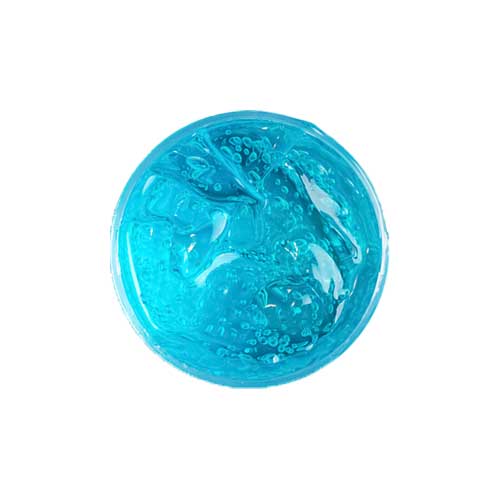 Glycerin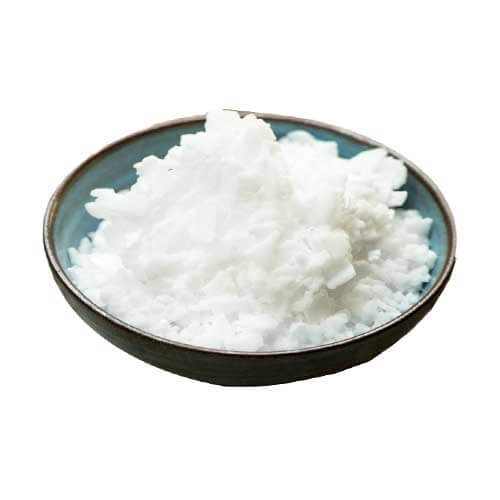 POTASSIUM-HYDROXIDE
Pomegranate Face Mask Benefits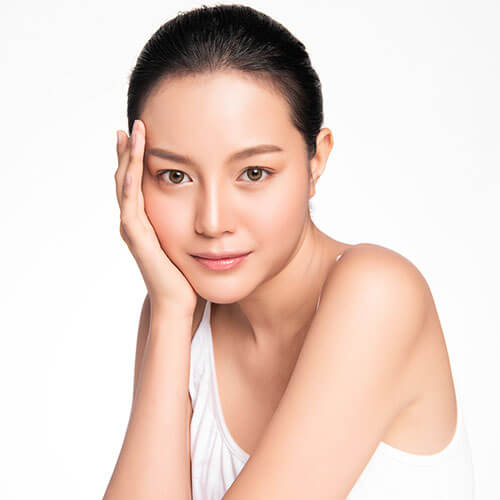 Rejuvenating
The goodness of pomegranate extracts rejuvenates your skin cells deeply. They nourish and tighten your skin pores to give you a radiant finish and even complexion. Regular use of pomegranate face masks keeps your facial skin healthy, youthful, and fresh.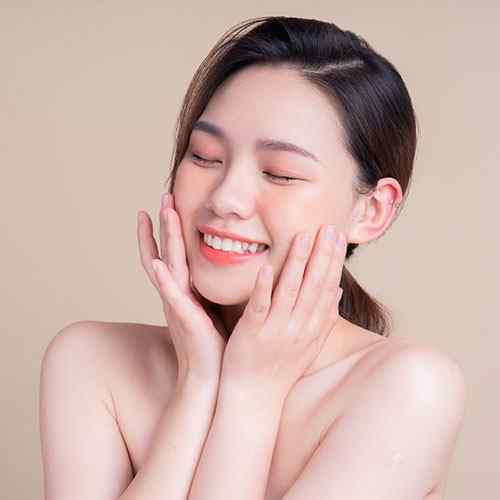 Moisturises skin
The hydrating properties of our pomegranate face mask moisturize your skin. They prove to be healthy for rough and dry skin. The presence of vitamin E and other hydrating ingredients keeps your skin soft, supple, and smooth throughout the day.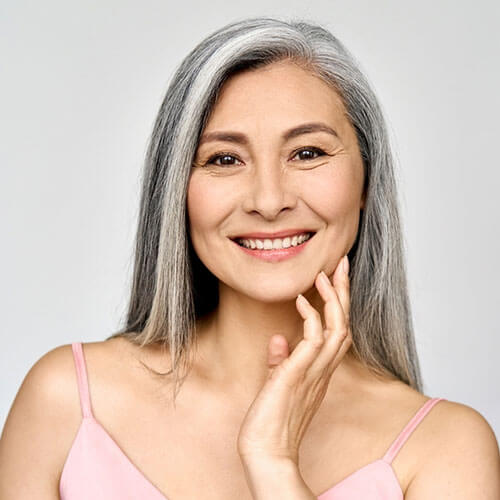 Anti-aging
Pomegranate face masks maintain the elasticity of your skin and make it appear youthful. They add a radiant glow to your face and make your facial skin bouncy and smooth. Your skin becomes free from wrinkles, fine lines, and other aging symptoms after using our pomegranate face mask.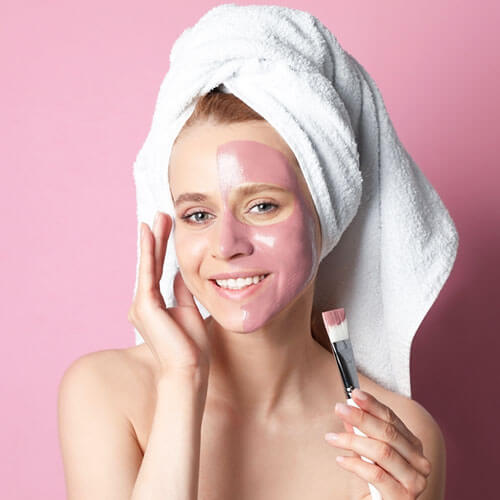 Step 1
Apply a generous amount on a cleansed face.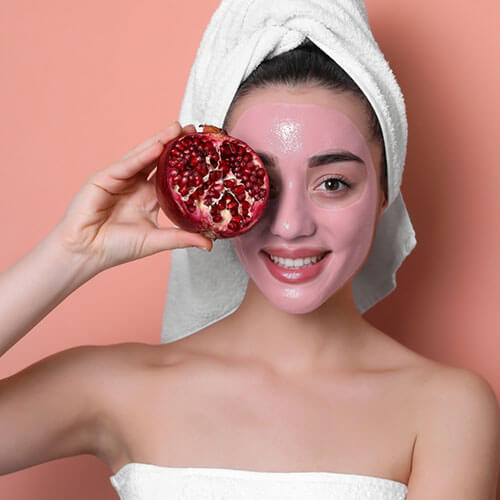 Step 2
Spread it into an even layer.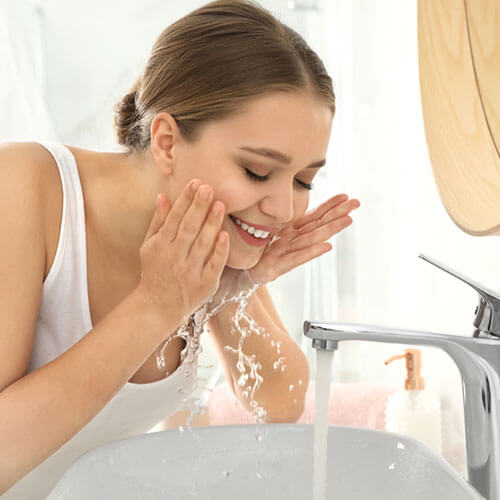 Step 3
Wash your face after 12 to 15 minutes.
Private Label Pomegranate Face Mask Manufacturer
BO International is a leading Pomegranate Face Mask Private Label Manufacturer and a Third-party contract-based Company in India. We provide private label, custom formulation, customized packaging and contract manufacturing Pomegranate Face Mask Products.
We Produce Pomegranate Face Mask using a standardized and certified international process that enables us to extract all advantageous active elements. We are 3rd Party Pomegranate Face Mask contract-based private labelling manufacturer, and all the products manufactured in bulk are clinically tested and verified.
BO International welcomes any customization to the manufacturing formula of Private label Pomegranate Face Mask. We provide the product in any desired customized packaging options, from tube to pump. This makes us a top third-party manufacturer of premium quality Pomegranate Face Mask & Other Skin care products.
BO International is the perfect private label manufacturer of Pomegranate Face Mask Brand to stand as a unique and best quality product in the market. We promise the best proficiency level of research and development to explore your needs and wants that fit your product design and customize accordingly.
BO International is certified with ISO-WHO, GMP, KOSHER, HACCP, HALAL, etc. We promise timely delivery within the country and even in 120+ international countries like Canada, Australia, the UK, and the USA with the help of the logistic connection with DHL, FedEx, Blue Dart, India Post, etc.
Frequently Asked Questions
Is a pomegranate face mask good for the skin?
Yes, the natural ingredients used in a pomegranate face mask make it healthy for your skin.
Can a pomegranate face mask be used for skin whitening?
The skin-brightening properties of pomegranate face masks enhance your complexion naturally.
Does a pomegranate face mask prevent acne?
Pomegranate face mask can prevent acne due to their skin-cleansing properties. They unclog your skin pores and expel the oil and bacteria that are responsible for acne formation.
What does a pomegranate face mask do?
A pomegranate face mask revitalizes your skin and rejuvenates it deeply. Its hydrating properties replenish the lost moisture of your skin and make your face look cheerful.