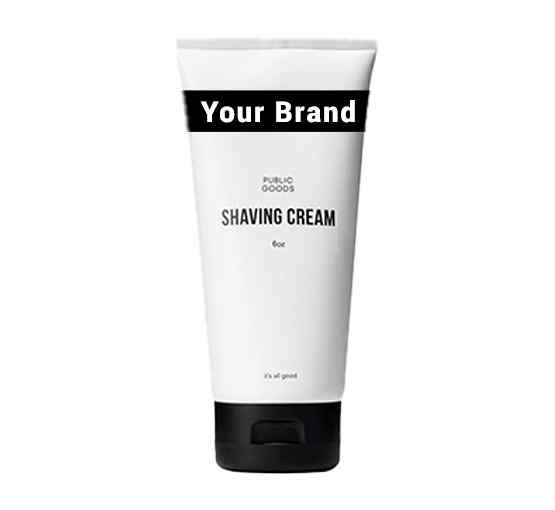 Private Label Shaving Cream Manufacturer
Benefits:

Massages,

Close Shaves,

Exfoliates

MOQ: 2000 Unit
Lead Time: 20 Days/1000 unit
Packaging Size: 100gm, 200gm
Packaging Type: Tube
Private Label: Available
Custom Formula: Available
Trade Assurance: On-time Delivery Guarantee Refund Policy
Shaving Cream forms a thin barrier between the skin and the blade, reducing friction, nicks, cuts, and the likelihood of redness, razor burn, and irritation. The use of shaving cream makes beard hairs softer and easier to cut by preserving moisture in them throughout the shaving process. Your shave may be more comfortable if fewer strokes of the razor are required to remove each hair. Although the hair in your beard is hard and wiry, the skin on your face is smooth and soft. If you don't protect your skin when you remove these difficult hairs, you'll experience itching, redness, and a higher risk of ingrown hairs. The goal of shaving cream is to lubricate the hair while softening it. A lot of shaving creams are made with all-natural components that have relaxing effects on the skin. The most basic type of lathering agent that goes with a strong razor and a shaving brush is shaving cream.
Shaving Cream Ingredient List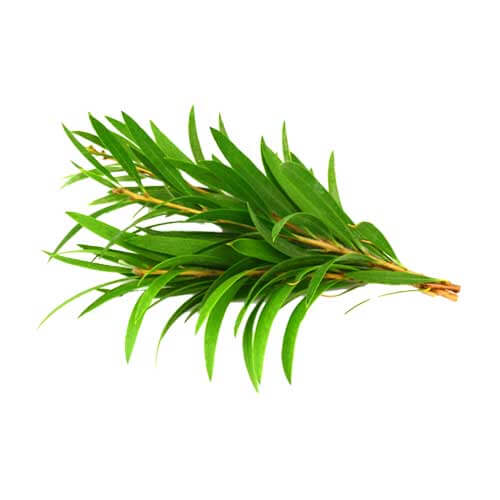 Tea Tree Oil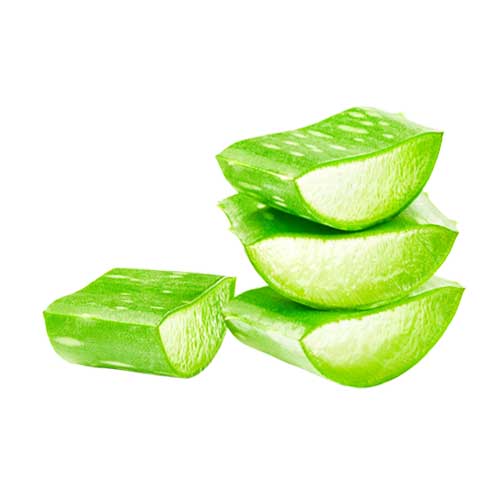 Aloe Vera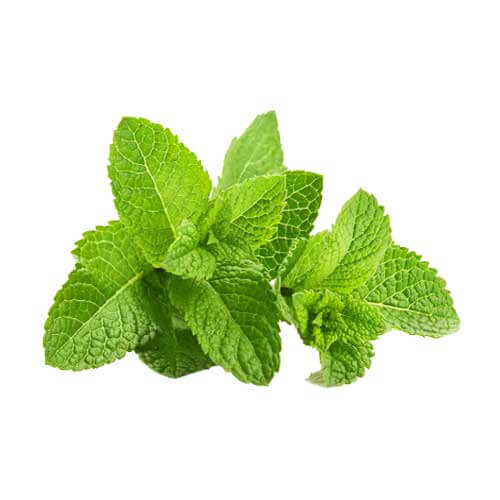 Menthol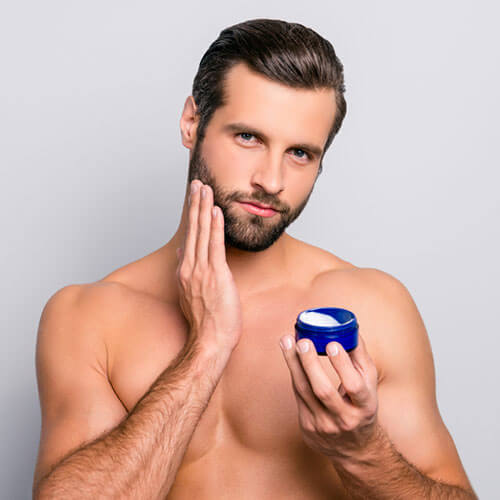 Softens Hair
The brushing motion used while lathering up gives your face's beard area a beneficial massage. Your facial skin and hair will be in better general health as a result of improved blood circulation. Because shaving takes time, shaving cream correctly softens hair and nourishes the skin.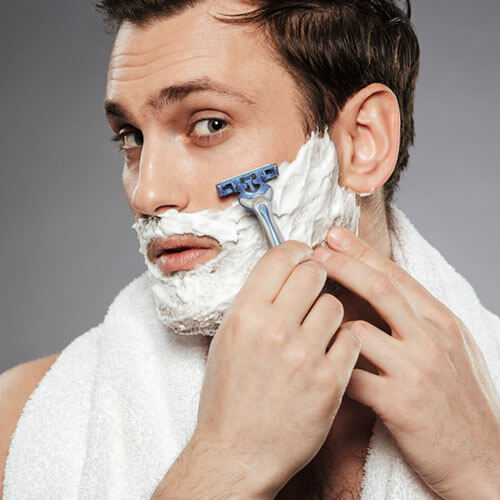 Close Shaves
The length of time you take to work the cream into a lather ensures that the hair is better softened and lubricated. This results in closer and more pleasurable shaves. The water in the lather will aid you by more thoroughly softening the facial stubble.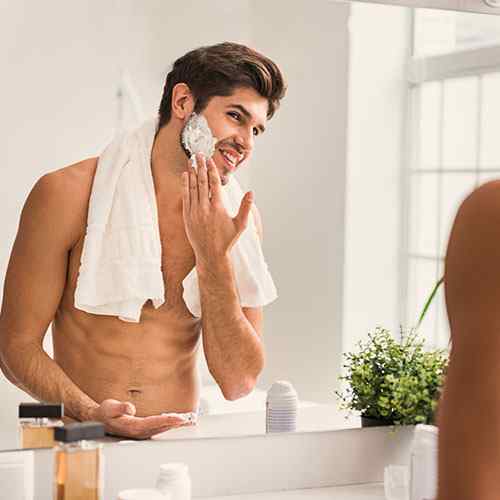 Exfoliates
The beard hair can be gently exfoliated by using shaving cream. It reduces the accumulation of bumps and nicks around the follicles after shaving, which can make it more challenging to get a clean shave without causing extra irritation.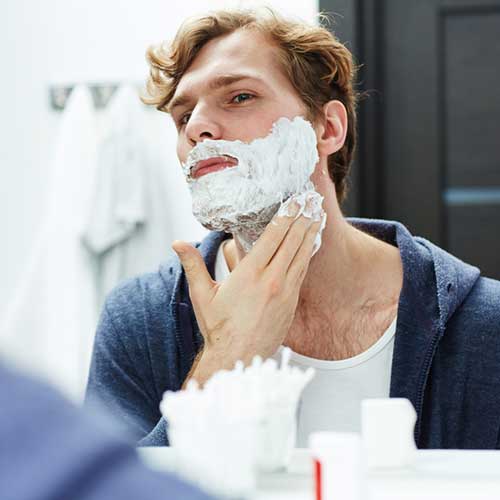 Step 1
Wash your face and apply an even layer of shaving cream across your upper lip, cheeks, jaw, chin and neck.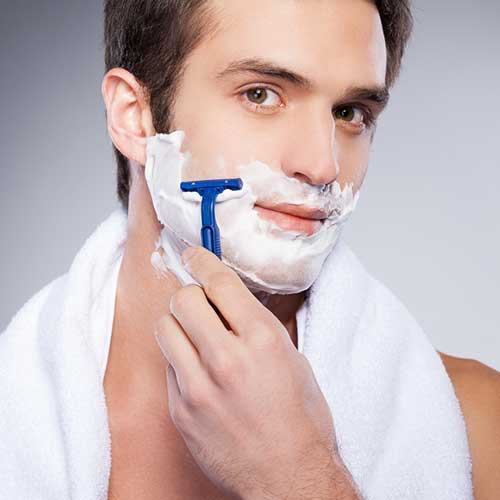 Step 2
Shave as normal in the direction of hair growth, rinsing your razor blades with each stroke.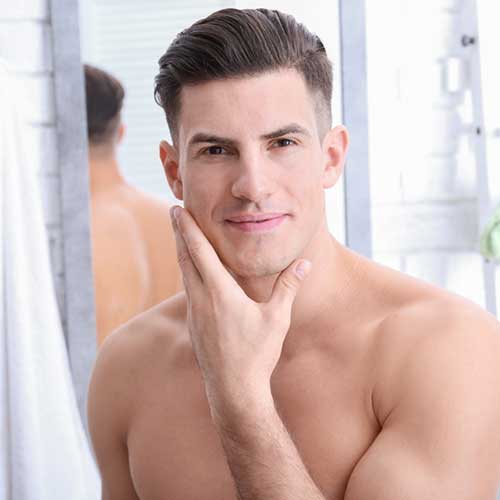 Step 3
Rinse your face generously with warm water and pat dry with a clean towel and use an aftershave.
Shaving Cream Manufacturer
Bo International is a leading Private Label Shaving Cream Manufacturer and a Third-party contract-based Company in India. We provide private label, custom formulation, customized packaging and contract manufacturing of Shaving Cream.
We Produce Shaving Cream Products using a standardized and certified international process that enables us to extract all of the advantageous active elements. We are 3rd Party Shaving Cream contract-based private labeling manufacturer and all the products manufactured in bulk are clinically tested and verified.
Bo International welcomes any kind of customization to the manufacturing formula of Shaving Cream. We provide the product in any desired customized packaging options, from tube to pump. This makes us one of the top third-party manufacturers of premium quality Shaving Cream.
Bo International is the perfect private label manufacturer of Shaving Cream to stand as a unique and best quality product in the market. We promise the best proficiency level of research and development to explore your needs and wants that fit your product design and customize accordingly.
BO International is certified with ISO-WHO, GMP, KOSHER, HACCP, HALAL, etc. We promise timely delivery within the country and even in 120+ international countries like Canada, Australia, the UK, and the USA with the help of the logistic connection with DHL, FedEx, Blue Dart, India Post, etc.
Frequently Asked Questions
Is shaving cream flammable?
Shaving cream is a flammable liquid and if it is used near an open flame it can easily catch fire.
Does shaving cream cause acne?
Some shaving creams and gels can irritate the skin, causing swelling and inflammation that turns into a pimple.
Does shaving cream remove tan?
It helps remove dead skin cells and delivers an even complexion due to its cleansing properties.
Does shaving cream increase beard growth?
No. It does not grow back faster or thicker.
Does shaving cream soften hair?
Shaving cream helps to keep moisture in the beard hairs during the shave, leaving them softer and easier to cut.