Private Label Activated Charcoal Face Pack Manufacturer
Benefits:

Remove Dirt and Impurities,

Acne Treatment,

Skin Brightening

MOQ: 1000 Unit
Lead Time: 20 Days/1000 unit
Packaging Size: 50ml, 100ml
Packaging Type: Jar & Bottle
Private Label: Available
Custom Formula: Available
Trade Assurance: On-time Delivery Guarantee Refund Policy
Activated Charcoal Face Pack is obtained by heating charcoal with oxygen. It doesn't have any smell, black in color, and has been in use since time immemorial for many treatments. At BO International, we manufacture high-quality private label Activated Charcoal Face Pack at affordable rates. Washing your face with our third party activated charcoal face pack will reduce acne problems with its antimicrobial properties. This private label activated charcoal face pack can be used as a scrub to clear the blackheads and clogged pores on the skin. Activated charcoal is not advisable to use on a daily but once or twice a week. This third party activated charcoal face pack also gets rid of oily skin and gives a healthy glow. Activated charcoal face pack private label product is best for oily skin, acne-prone skin, and combination skin but must not be used for sensitive skin.
Activated Charcoal Face Pack Ingredient List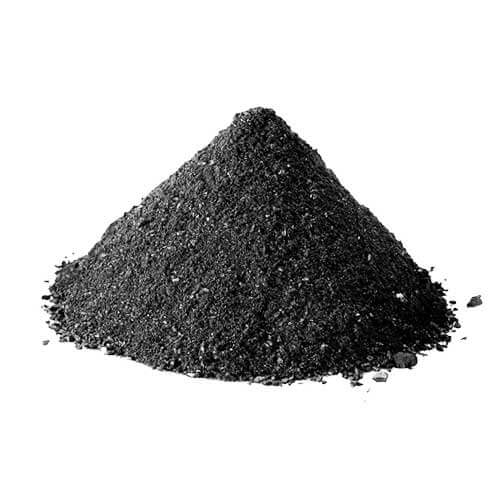 Activated Charcoal Powder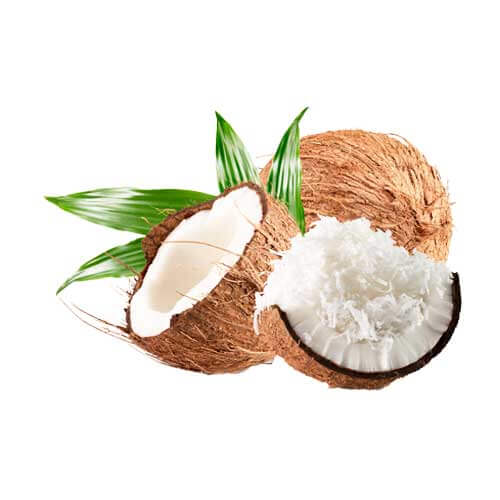 Coconut Powder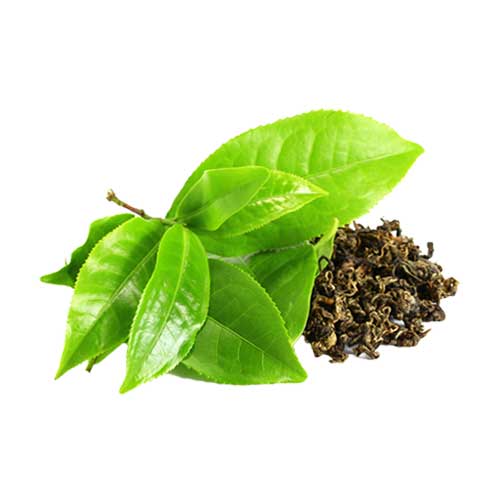 Green Tea
Activated Charcoal Face Pack Benefits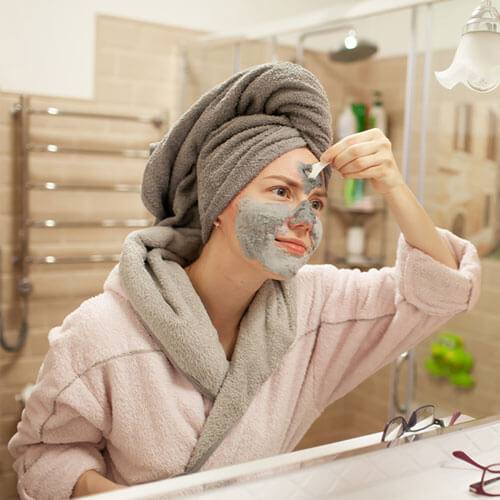 Remove Dirt
Activated charcoal powder pulls out all kinds of dirt and impurities from the skin of the face that any cleanser cannot clear from the pores.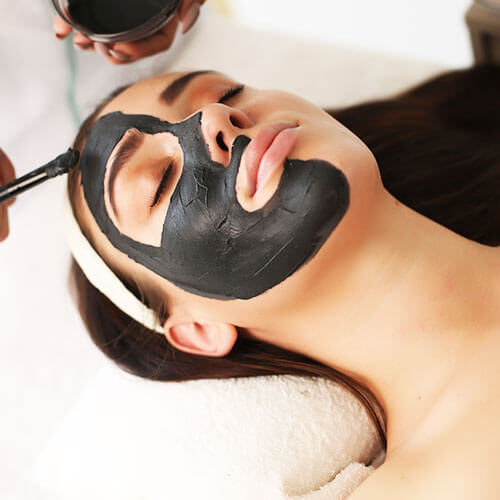 Acne Treatment
As activated charcoal can get rid of the oily skin and the dirt and debris from skin pores, acne on the skin reduces automatically.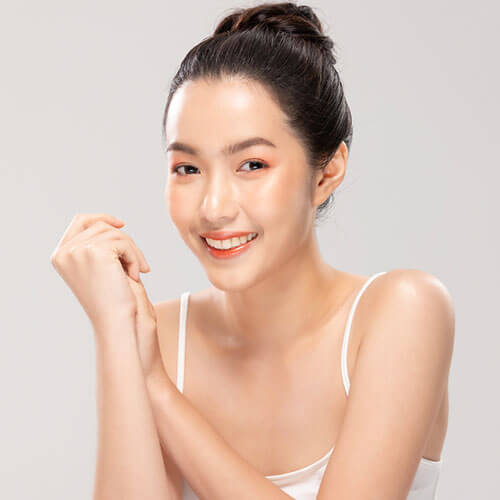 Skin Brightening
Activated charcoal exfoliates the skin and clears blackheads and other skin blemishes making it look bright and youthful.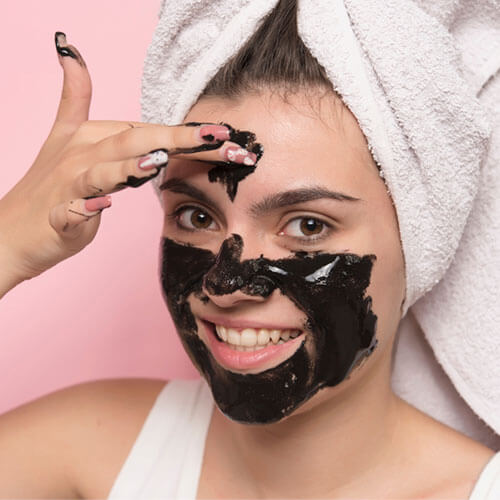 Step 1
Apply a generous amount of layer evenly on the face and neck, avoiding the eye area.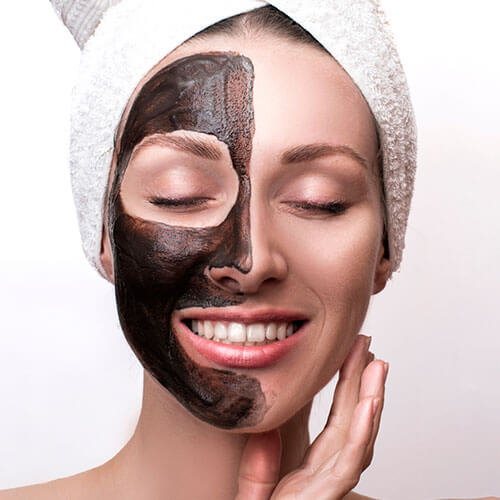 Step 2
Apply the pack on the face and gently massage them for 30-40 seconds on the face.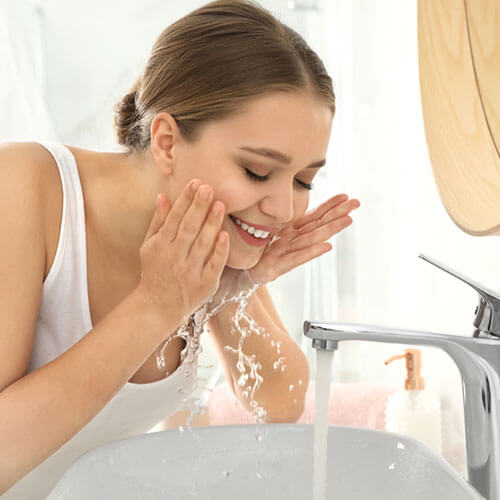 Step 3
Wash off from the face and wipe with a damp towel and moisture the skin properly.
Private Label Activated Charcoal Face Pack Manufacturer
BO International is a leading Activated Charcoal Face Pack Private Label Manufacturer and a Third-party contract-based Company in India. We provide private label, custom formulation, customized packaging and contract manufacturing Activated Charcoal Face Pack Products.
We Produce Activated Charcoal Face Pack using a standardized and certified international process that enables us to extract all advantageous active elements. We are 3rd Party Activated Charcoal Face Pack contract-based private labelling manufacturer, and all the products manufactured in bulk are clinically tested and verified.
BO International welcomes any customization to the manufacturing formula of Private label Activated Charcoal Face Pack. We provide the product in any desired customized packaging options, from tube to pump. This makes us a top third-party manufacturer of premium quality Activated Charcoal Face Pack & Other Skin care products.
BO International is the perfect private label manufacturer of Activated Charcoal Face Pack Brand to stand as a unique and best quality product in the market. We promise the best proficiency level of research and development to explore your needs and wants that fit your product design and customize accordingly.
BO International is certified with ISO-WHO, GMP, KOSHER, HACCP, HALAL, etc. We promise timely delivery within the country and even in 120+ international countries like Canada, Australia, the UK, and the USA with the help of the logistic connection with DHL, FedEx, Blue Dart, India Post, etc.
Frequently Asked Questions
What can I do with activated charcoal face pack?
You can use activated charcoal face pack to scrub by mixing it with some clear cleanser.
Does activated charcoal face pack remove blackheads?
Yes, activated charcoal face pack removes blackheads with its magnetic properties to pull out dirt from the pores.
Why is charcoal a good absorbent?
Activated charcoal is voluminous and porous which makes it a good absorbent.