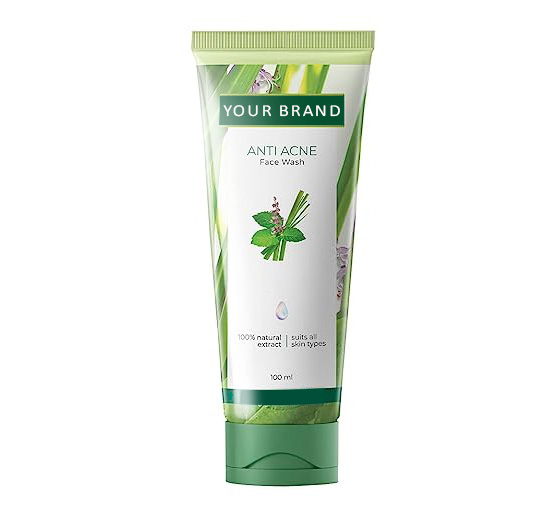 Private Label Anti Acne Face Cleanser Manufacturer
Benefits: Gentle

,

Exfoliates the Skin,

Promotes Clear Complexion

MOQ: 1000 Unit
Lead Time: 20 Days/1000 unit
Packaging Size: 100ml
Packaging Type: Tube
Private Label: Available
Custom Formula: Available
Trade Assurance: On-time Delivery Guarantee Refund Policy
Acne can make your face look dull and ugly. To avoid this, you can use anti acne face cleansers of different types. The natural and gentle ones for all skin types are preferred by customers these days.
At BO International, we manufacture high-quality private label Anti Acne Face Cleanser for our B2B clients. Our bulk manufacturing capacity allows us to offer customized third party anti acne face wash at reasonable rates. We also offer customised packaging, designing, marketing, and related services per your requirements.
The latest technologies enable us to provide top-quality private label anti acne face wash to our clients. We employ strict quality control measures to maintain quality standards. Natural ingredients make our anti acne face cleanser private label products suitable for regular use. We offer custom formulas so that our clients can modify the final finishing, appearance, and composition of the customized anti acne face wash per their preferences. Connect with us today to know more about our private label services and products!
Anti Acne Face Cleanser Ingredient List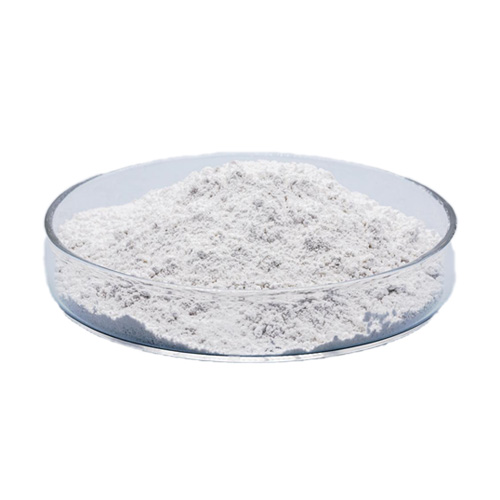 Salicylic acid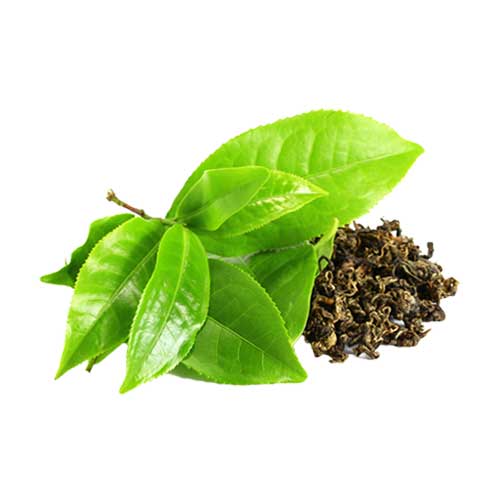 Green tea extract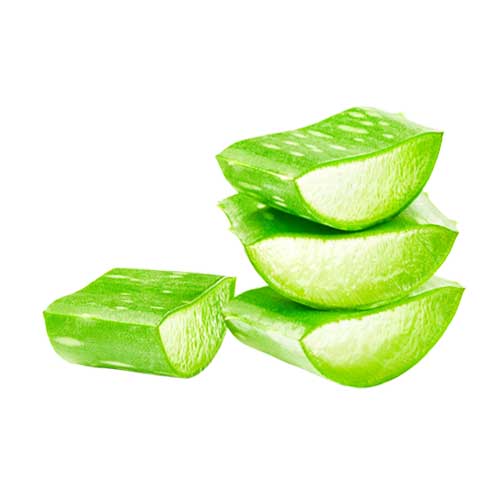 Aloe Vera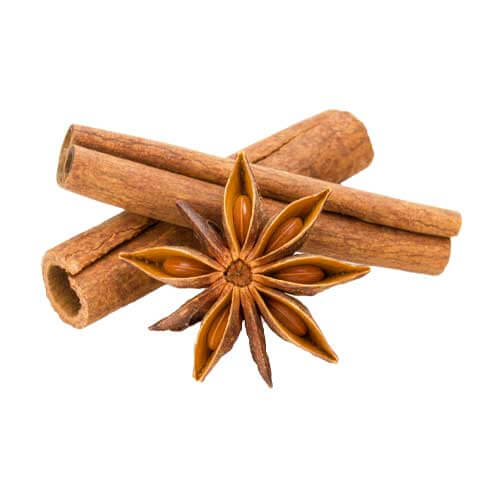 Cinnamon bark extract
Anti Acne Face Cleanser Benefits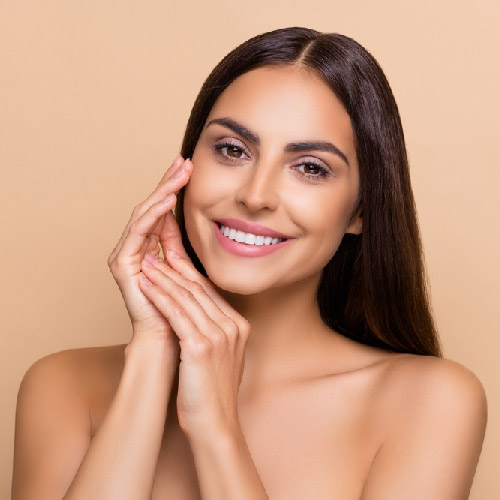 Gentle
Our high-quality private label anti acne face cleanser remove excess oil, dirt, dust, and bacteria from your skin pores. However, their mild formation ensures that your skin does not dry afterwards. Also, they do not strip off the natural oil from the skin pores.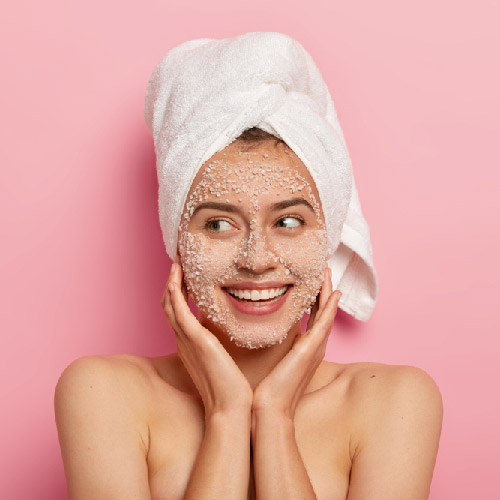 Exfoliates the Skin
The powerful exfoliants present in our anti acne face cleanser remove the harmful bacteria, germs, and oil responsible for acne, whiteheads, and blackheads formation. They also maintain your skin's health and hygiene and help you get a clear complexion.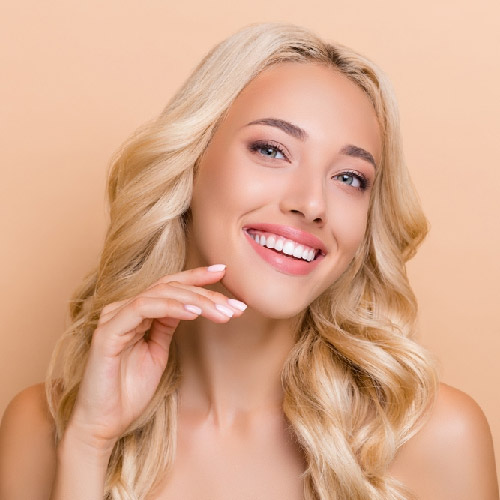 Clear Complexion
Our anti acne face cleanser clear blocked pores. They remove the bacteria that cause redness, irritation, and swelling. The presence of Salicylic acid, Aloe Vera, Green Tea extracts, etc., ensures that your skin remains clear without causing any side effects.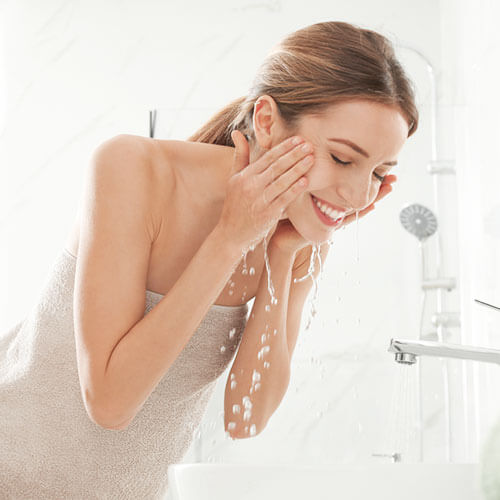 Step 1
Clean your face with plain water first. Pat it dry with a clean and soft towel.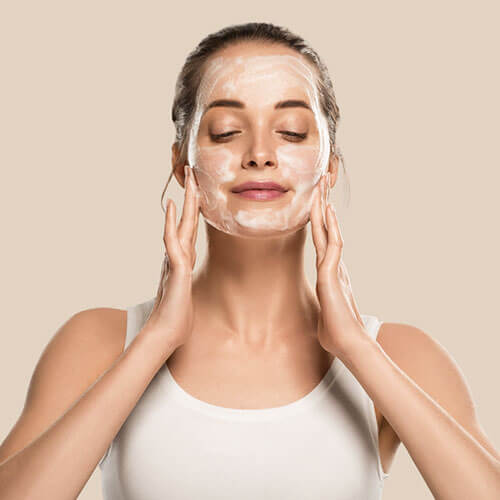 Step 2
Apply the anti acne face cleanser all over your face. Massage it gently for 2-3 minutes.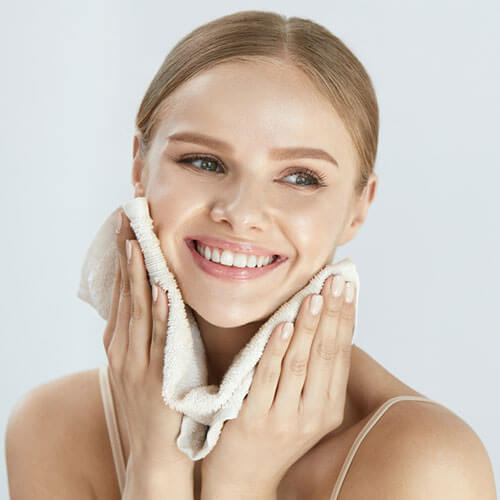 Step 3
Now rinse your face with lukewarm water. Repeat this process daily for faster and better results.
Private Label Anti Acne Face Cleanser Manufacturer
BO International is a leading Anti Acne Face Cleanser Private Label Manufacturer and a Third-party contract-based Company in India. We provide private label, custom formulation, customized packaging and contract manufacturing Anti Acne Face Cleanser Products.
We Produce Anti Acne Face Cleanser using a standardized and certified international process that enables us to extract all advantageous active elements. We are 3rd Party Anti Acne Face Cleanser contract-based private labelling manufacturer, and all the products manufactured in bulk are clinically tested and verified.
BO International welcomes any customization to the manufacturing formula of Anti Acne Face Cleanser. We provide the product in any desired customized packaging options, from tube to pump. This makes us a top third-party manufacturer of premium quality Anti Acne Face Cleanser & Other Skin care products.
BO International is the perfect private label manufacturer of Anti Acne Face Cleanser Brand to stand as a unique and best quality product in the market. We promise the best proficiency level of research and development to explore your needs and wants that fit your product design and customize accordingly.
BO International is certified with ISO-WHO, GMP, KOSHER, HACCP, HALAL, etc. We promise timely delivery within the country and even in 120+ international countries like Canada, Australia, the UK, and the USA with the help of the logistic connection with DHL, FedEx, Blue Dart, India Post, etc.