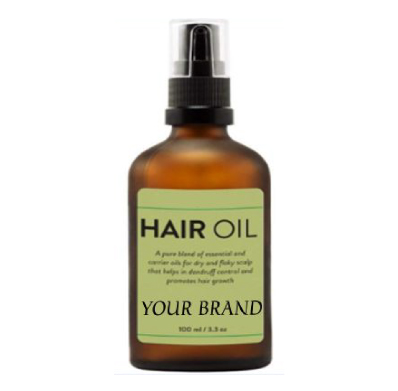 Private Label Anti Dandruff Hair Oil Manufacturer
Benefits:

Anti-Fungal Properties,

Clean Scalp,

Hair & Scalp Health.

MOQ: 1000 Unit
Lead Time: 20 Days/1000 unit
Packaging Size: 200 ml, 300 ml
Packaging Type: Jar & Bottle
Private Label: Available
Custom Formula: Available
Trade Assurance: On-time Delivery Guarantee Refund Policy
Dandruff is the most common reoccurring hair and scalp issue that both oily and dry scalp has to face. Anti Dandruff Hair Oil is a non-sticky product that clears dandruff, and scalp flakes and stops it from summing back. Dandruff on hair has many reasons, oily scalp, fungus feeling the oil or skin conditions like psoriasis and eczema. Private label Anti dandruff hair oil has many herbal extracts like tea tree, eucalyptus, sunflower seed, coconut, lemon oil, and other customized products that fight fungal infections and keep the scalp clean. This customized third party Anti dandruff hair oil has a light consistency that can be used daily and doesn't make the scalp and hair sticky.
Anti Dandruff Hair Oil Ingredient List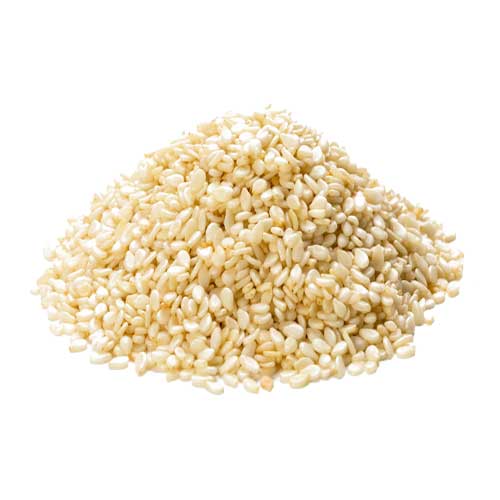 Sesame Oil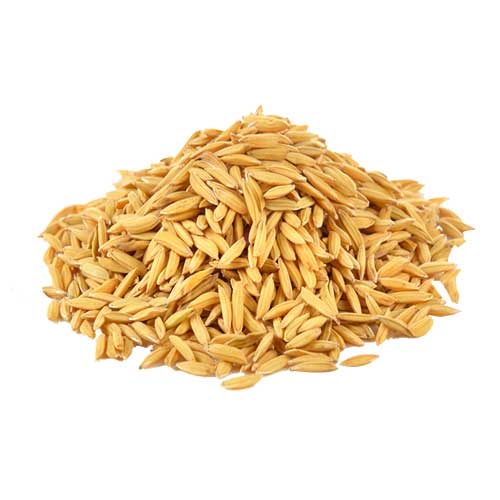 Rice Bran Oil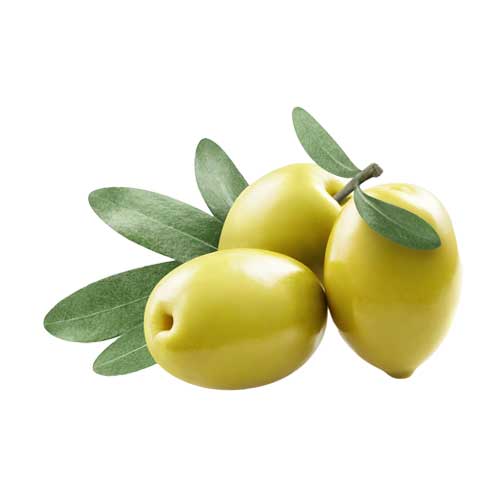 Olive Oil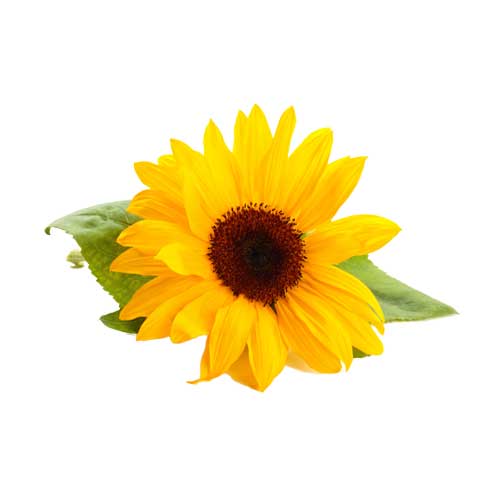 Sunflower Oil
Sweet Almond Oil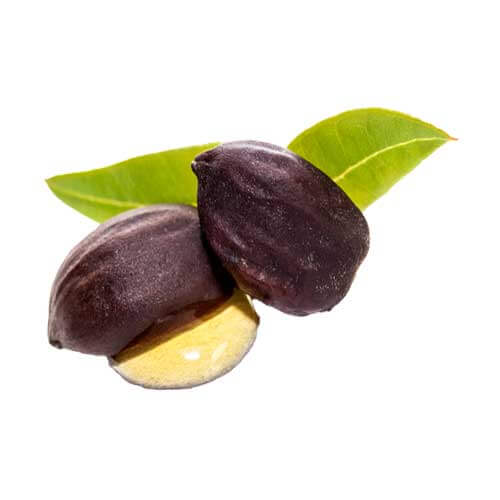 Jojoba Oil
Anti Dandruff Hair Oil Benefits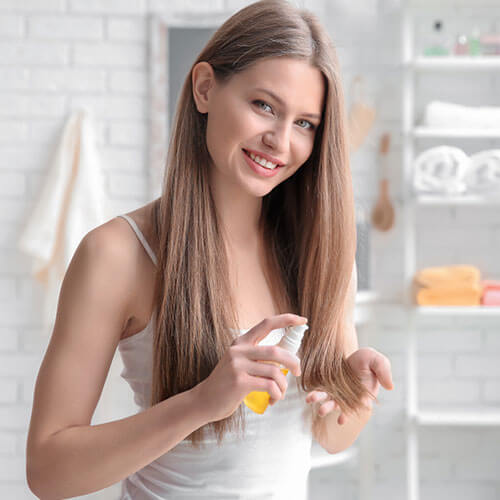 Anti-Fungal Properties
The antifungal properties come with its natural oil extraction that prevents any kind of fungal activities and fungal infections like Malassezia fungus on the scalp. It can use by hair type with any kind of scalp issue as it has natural oils that heal skin irritation and inflammation.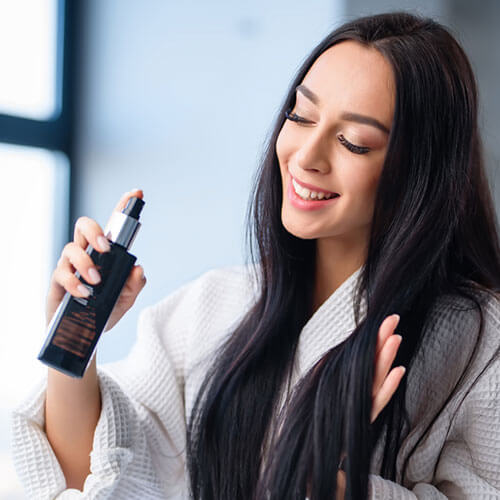 Clean Scalp
Anti dandruff hair oil cleans the build-up dirt on the scalp, its pores, and roots. It can protect the scalp from becoming a field for any bacterial or fungal infection or germinating on the scalp.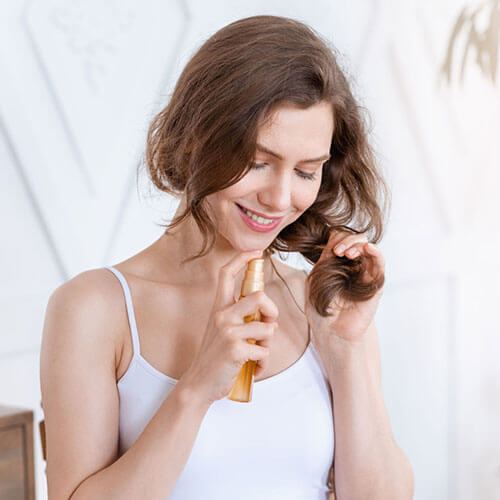 Scalp Health
The anti dandruff hair oil makes the roots and scalp stronger as it provides nourishment and calming treatment. With gentle massage and regular care, the hair grows strong, and the problems of hair damage and breakage reduce.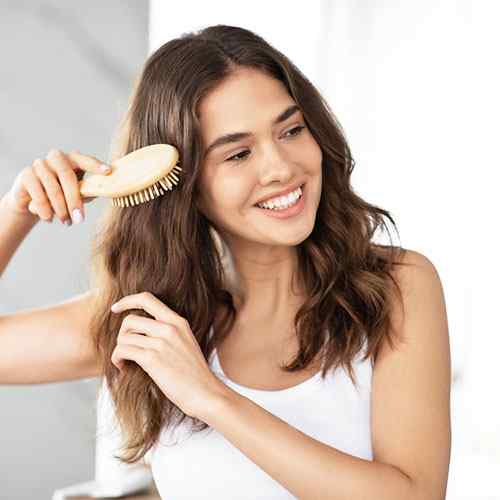 Step 1
Detangle your hair and comb before oiling for the scalp pores to open and to be receptive.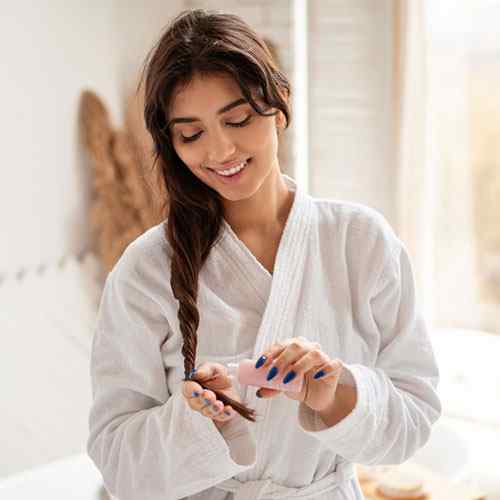 Step 2
Take a few drops of the anti dandruff hair oil and massage it gently on every part of the scalp for a few minutes.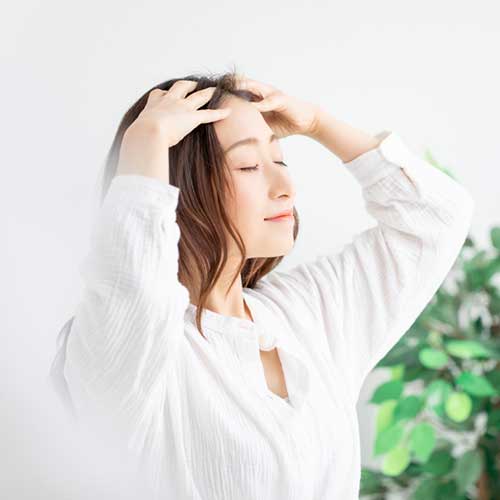 Step 3
Repeat massaging the scalp with some more oil till every part has received enough nourishment and care.
Private Label Anti Dandruff Hair Oil Manufacturer
BO International is a leading Anti Dandruff Hair Oil Private Label Manufacturer and a Third-party contract-based Company in India. We provide private label, custom formulation, customized packaging and contract manufacturing Anti Dandruff Hair Oil Products.
We Produce Anti Dandruff Hair Oil using a standardized and certified international process that enables us to extract all advantageous active elements. We are 3rd Party Anti Dandruff Hair Oil contract-based private labelling manufacturer, and all the products manufactured in bulk are clinically tested and verified.
BO International welcomes any customization to the manufacturing formula of Anti Dandruff Hair Oil. We provide the product in any desired customized packaging options, from tube to pump. This makes us a top third-party manufacturer of premium quality Anti Dandruff Hair Oil & Other Hair care products.
BO International is the perfect private label manufacturer of Anti Dandruff Hair Oil Brand to stand as a unique and best quality product in the market. We promise the best proficiency level of research and development to explore your needs and wants that fit your product design and customize accordingly.
BO International is certified with ISO-WHO, GMP, KOSHER, HACCP, HALAL, etc. We promise timely delivery within the country and even in 120+ international countries like Canada, Australia, the UK, and the USA with the help of the logistic connection with DHL, FedEx, Blue Dart, India Post, etc.
Frequently Asked Questions
Should I use hair oil if I have dandruff?
Yes you should use an anti dandruff hair oil that nourishes the scalp and has anti-microbial properties to avoid dandruff on your scalp.
Does anti dandruff hair oil make hair oily?
Anti dandruff hair oil is non-sticky in nature and it has the goodness of many natural ingredients that have light consistency and does not make the hair oily.