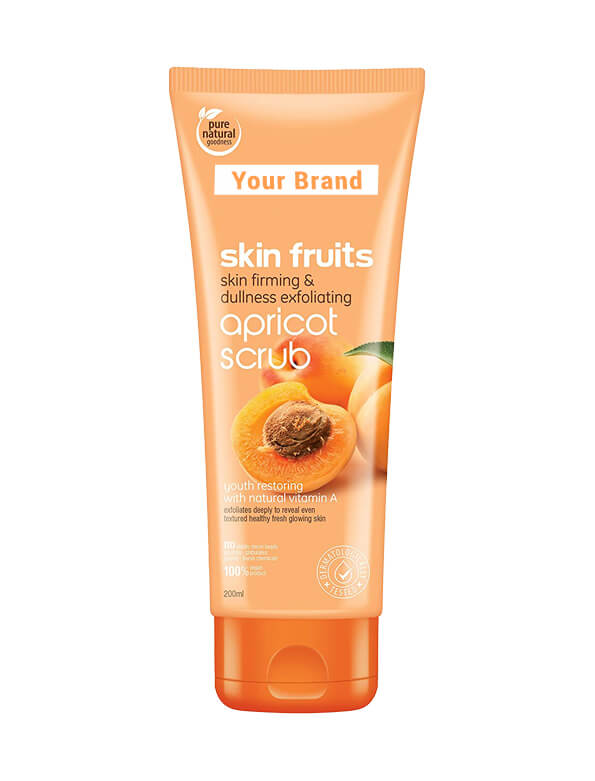 Private Label Apricot Face Scrub Manufacturer
Benefits:

Brightens Skin,

Gentle Exfoliation,

Youthful Skin

MOQ: 2000 Unit
Lead Time: 20 Days/1000 unit
Packaging Size: 100gm,200gm
Packaging Type: Tube
Private Label: Available
Custom Formula: Available
Trade Assurance: On-time Delivery Guarantee Refund Policy
Apricot possesses natural and gentle exfoliating properties that help us get a clear complexion without damaging our skin cells. Apricot kernel oil can be included in Apricot Face Scrub to enhance its emollient properties. At Bo International, we provide high-quality apricot face scrubs that are 100% natural and chemical-free. They improve your skin tone and are meant for daily use. We are always keen on trying new and effective herbal and Ayurvedic ingredients. Therefore, you can place orders for custom formulas and we will get them made perfectly for you!
Our bulk production capacities enable us to offer apricot face scrubs at wholesale rates to our clients. We indulge in strict testing and employ international safety and quality standards to deliver the best products to our clients. Our sales team is always ready to handle your concerns and updates you about the progress of your orders consistently. The private label services we offer include custom packaging as per the demands of our clients.
Apricot Face Scrub Ingredient List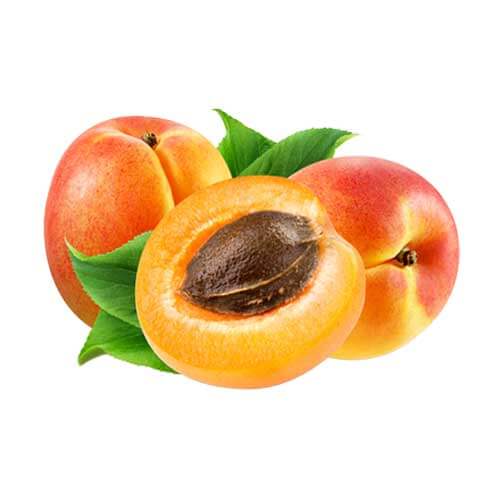 Apricot Seed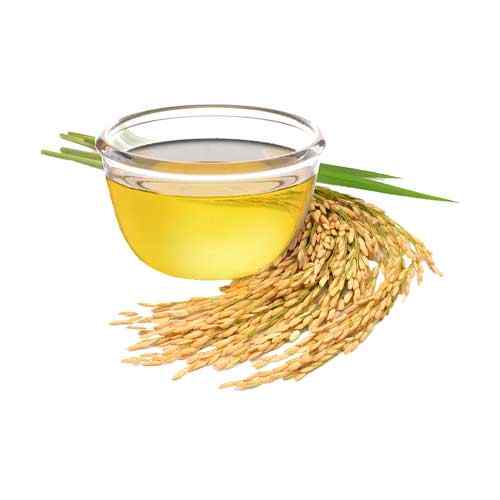 Wheat Germ Oil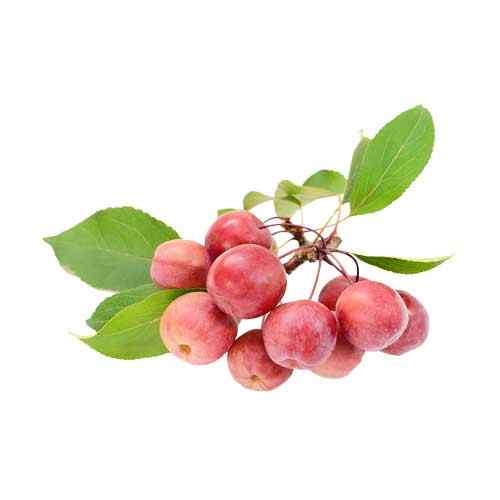 Crab Apple
Apricot Face Scrub Benefits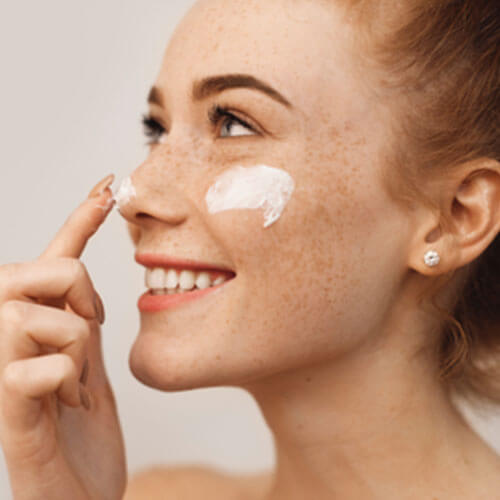 Brightens Skin
Apricot is rich in vitamin A which lends them skin-brightening properties. This helps in fading dark spots and blemishes. It also works wonders for pigmented skin and helps restore a clear, healthy, and beautiful complexion. For a spotless-looking face, use our apricot face scrub daily.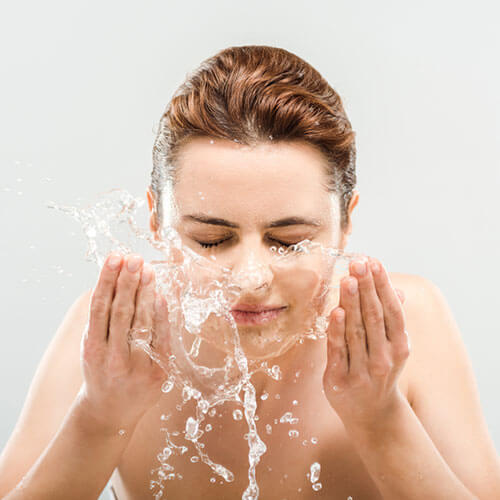 Gentle Exfoliation
Dust, dirt, bacteria, and other toxins trapped in your skin pores get unlocked after applying apricot face scrub. As you rinse your face, these toxins get eliminated and you get a clear and beautiful face. Its gentle exfoliating properties make it useful for dry and sensitive skin.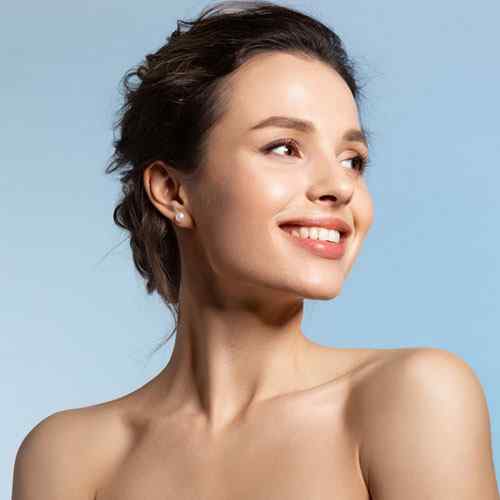 Youthful Skin
By eliminating damaged and dead skin cells, apricot face scrub makes your facial skin smooth. It boosts blood supply to the skin cells and gives it a radiant glow and finish. Issues like fine lines and wrinkles can be prevented by using our apricot face scrub regularly.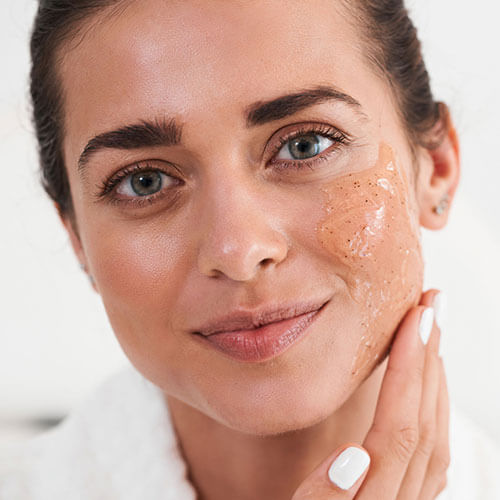 Step 1
Take and apply a generous amount of scrub.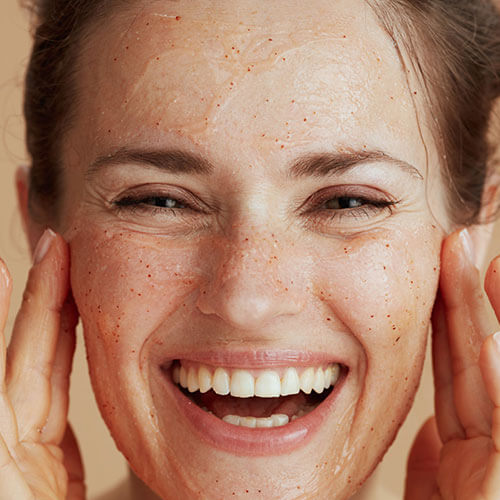 Step 2
Massage your skin gently with the facial scrub.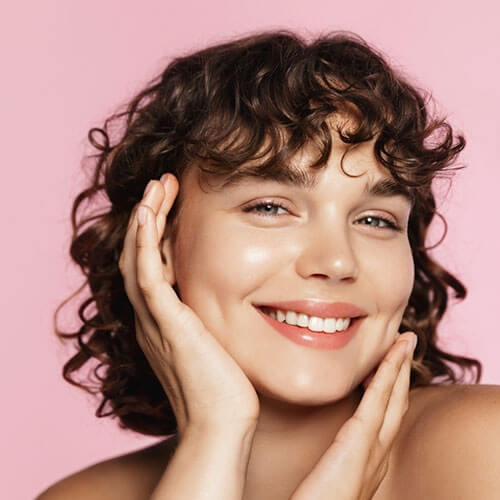 Step 3
Rinse your face with lukewarm water after 10 to 15 minutes.
Apricot Face Scrub Manufacturer
p>Bo International is a leading private label Apricot Face Scrub manufacturer & third-party contract-based manufacturing company of Skin care Product. We maintain an eco-friendly and vegan-friendly Apricot Face Scrub production chain. We produce Curly Apricot Face Scrub products using a standardized and certified international process that enables us to extract all of the advantageous active elements. We are a contract-based private labelling manufacturer and all the products manufactured in bulk are clinically tested and verified.
Bo International welcomes any kind of customization to the manufacturing formula of Apricot Face Scrub.We provide the product in any desired customized packaging options, from tube to pump. This makes us one of the Top third-party manufacturers of premium quality Apricot Face Scrub.Bo International is the perfect private label manufacturer for your cosmetic product brand to help stand as a unique and best quality product in the market.We promise the best proficiency level of research and development to explore your needs and wants that fit your product design and customize accordingly.
BO International is certified with ISO-WHO, GMP, KOSHER, HACCP, HALAL, etc. We provide private label, custom formulation, customized packaging, and contract manufacturing in personal care cosmetics products. We promise timely delivery within the country and even in 50 international countries like Canada, Australia, the UK, and the USA with the help of the logistic connection with DHL, FedEx, Blue Dart, India Post, etc
Frequently Asked Questions
Is apricot scrub good for dry skin?
Being rich in vitamins, minerals, and other nutrients, apricot scrub suits all types of skin including dry and mature skin.
How long should I leave apricot scrub on my face?
You can wash your face after 10 to 15 minutes after applying apricot face scrub.
Is apricot scrub good for oily skin?
The exfoliating properties of apricot face scrub make it effective for oily skin as well.
What does apricot scrub do to the face?
Apricot face scrub clears the face and gets rid of toxins to make it beautiful and healthy. It also restores its natural complexion by supplying all the essential nutrients to the skin cells.