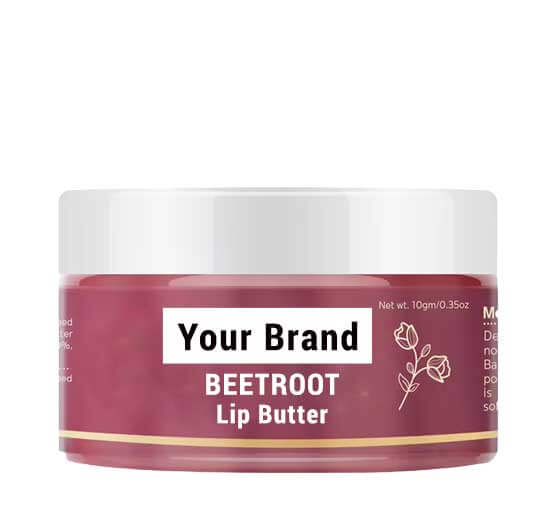 Private Label Beetroot Lip Butter Manufacturer
Benefits:

Provides Moisturization,

Heals Chapped Lips,

Soften Lips

MOQ: 2000 Unit
Lead Time: 20 Days/1000 unit
Packaging Size: 10gm,20gm
Packaging Type: Jar
Private Label: Available
Custom Formula: Available
Trade Assurance: On-time Delivery Guarantee Refund Policy
Beetroot Lip Butter revives your lips with the nourishing properties of beetroot. At BO International, we manufacture high-quality private label Beetroot Lip Butter at affordable rates. This third party beetroot lip butter softens rough skin, moisturizes dry lips, and provides long-lasting hydration to the skin. The beetroot lip butter is enriched with desi ghee, raw honey, and shea butter that provides the ultimate lip repair, moisturizes the lips, and provides against signs of aging and darkening. Our private label beetroot lip butter is infused with natural and ayurvedic ingredients that nourish our lips, repair damaged skin cells, and give an excellent glow to the lips. It also contains plant-based essential oils that give this product long-lasting moisturization.
Our herbal third party beetroot lip butter contains shea butter and cocoa butter as emollients that soften the lips and add a protective hydrating layer to them. This protective layer helps individuals deal with chapped, dark, and inflamed lips. Moreover, the private label beetroot lip butter also heals the lines formed on the lips due to dryness through butter. The best part about our lip balm is that it is suitable for all skin types and is dermatologically tested.
Beetroot Lip Butter Ingredient List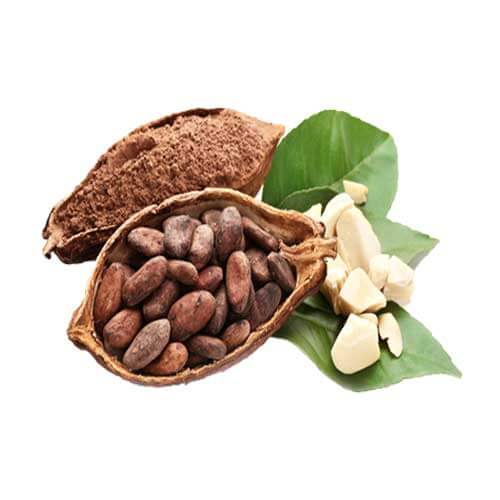 Cocoa Butter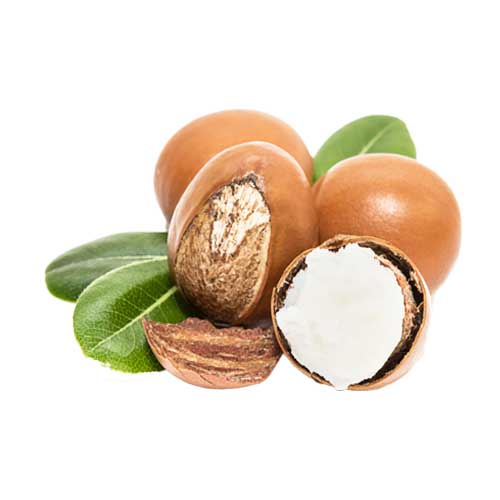 Shea Butter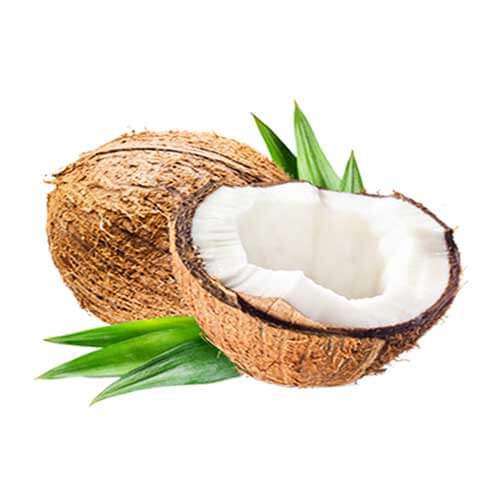 Coconut Oil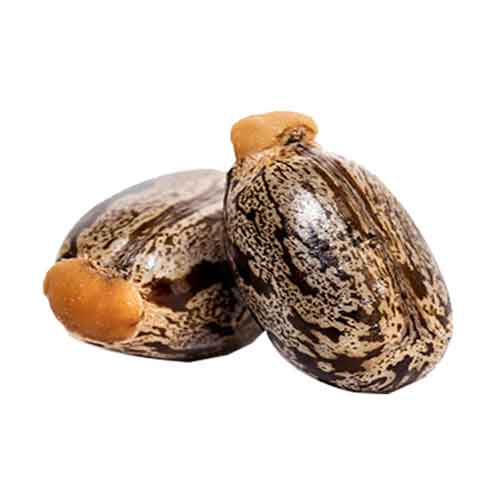 Castor Oil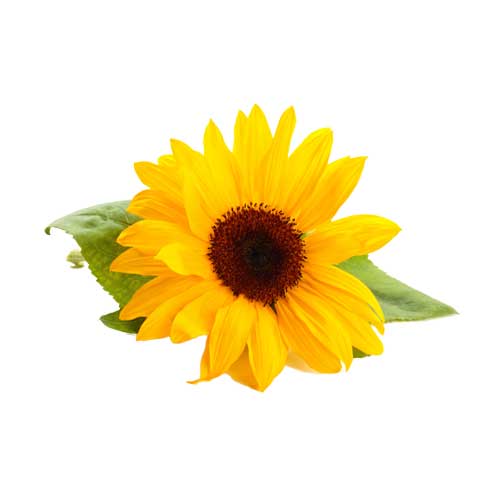 Sunflower Oil
Beetroot Lip Butter Benefits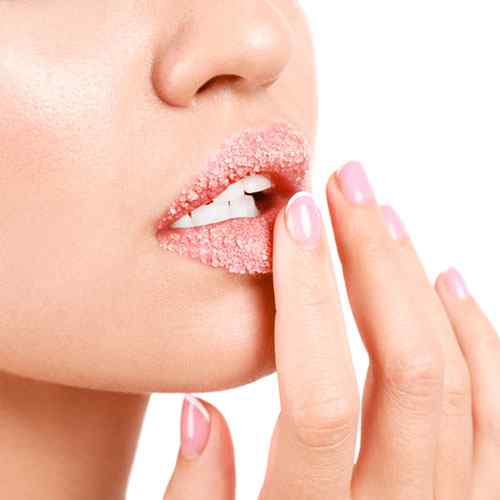 Provides Moisturization
Coconut oil, in particular, provides nourishing characteristics that keep your lips nourished and rejuvenated. The beetroot lip butter softens your lips and prevents dryness and irritation.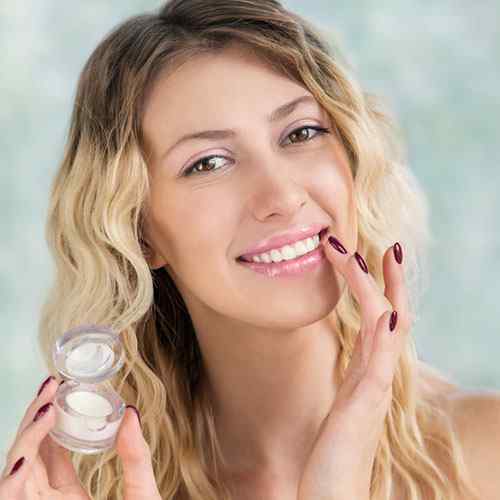 Heals Chapped Lips
The beetroot lip balm contains Shea Butter, which hydrate the lips. This layer aids in the healing of dry lips. Shea Butter also heals the wrinkles that occur on your lips as a result of dryness.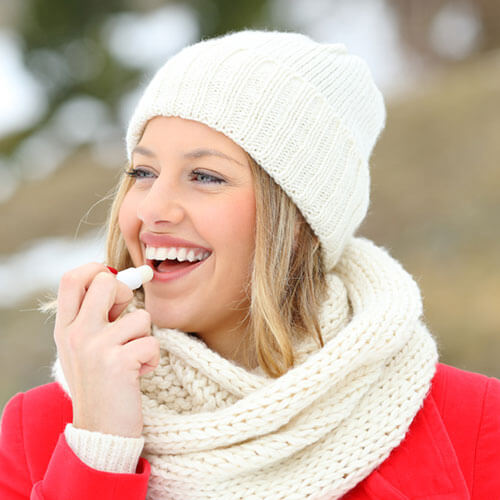 Soften Lips
The beetroot lip balm contains Cocoa Butter, which soften the lips. This layer aids in the healing of chapped lips. Cocoa Butter also heals the wrinkles that occur on your lips as a result of dryness.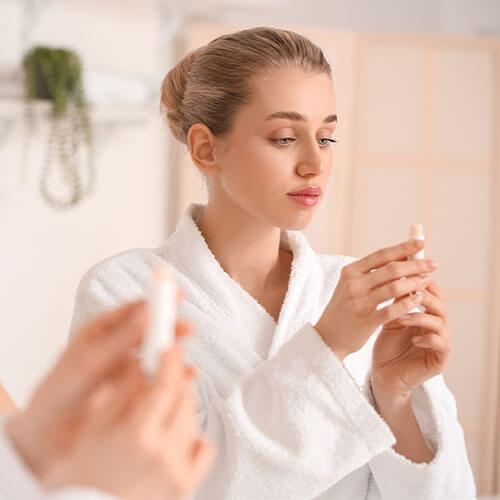 Step 1
Take the required amount of lip butter on a clean fingertip.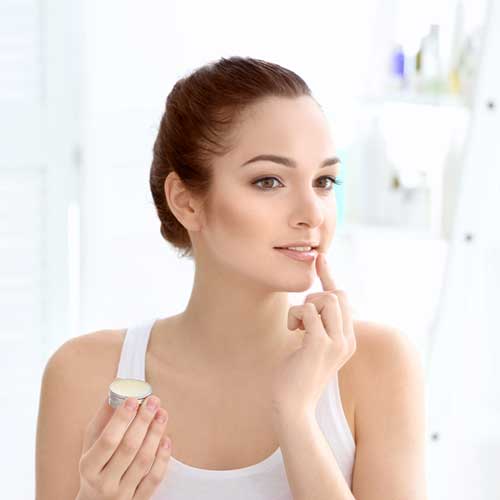 Step 2
Apply all across your lips and then gently massage your lips.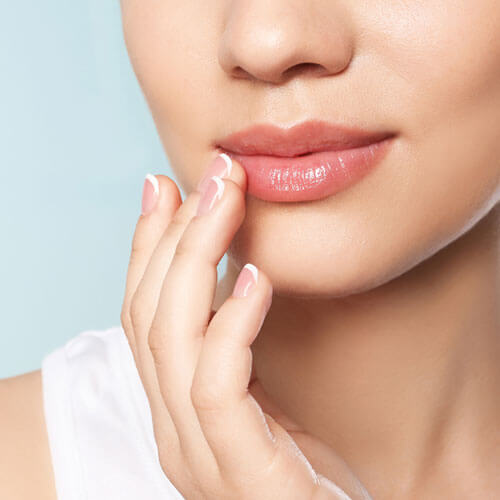 Step 3
Re-apply the lip butter within 3-4 hours for constant moisturisation.
Private Label Beetroot Lip Butter Manufacturer
BO International is a leading Beetroot Lip Butter Private Label Manufacturer and a Third-party contract-based Company in India. We provide private label, custom formulation, customized packaging and contract manufacturing Beetroot Lip Butter Products.
We Produce Beetroot Lip Butter using a standardized and certified international process that enables us to extract all advantageous active elements. We are 3rd Party Beetroot Lip Butter contract-based private labelling manufacturer, and all the products manufactured in bulk are clinically tested and verified.
BO International welcomes any customization to the manufacturing formula of Private label Beetroot Lip Butter. We provide the product in any desired customized packaging options, from tube to pump. This makes us a top third-party manufacturer of premium quality Beetroot Lip Butter & Other Lip care products.
BO International is the perfect private label manufacturer of Beetroot Lip Butter Brand to stand as a unique and best quality product in the market. We promise the best proficiency level of research and development to explore your needs and wants that fit your product design and customize accordingly.
BO International is certified with ISO-WHO, GMP, KOSHER, HACCP, HALAL, etc. We promise timely delivery within the country and even in 120+ international countries like Canada, Australia, the UK, and the USA with the help of the logistic connection with DHL, FedEx, Blue Dart, India Post, etc.
Frequently Asked Questions
Is beetroot lip balm good for lips?
Beetroot is high in antioxidants, which soften and supple the lips and promote skin suppleness. Shea Butter in Beetroot Lip Balm heals cracked lips and protects from UV rays, while Cocoa Butter softens and heals lips swiftly. It also contains Vitamin E, which makes the lips moist and supple.
Can beetroot lip butter make lips pink?
If there's any natural ingredient that can help you get pink lips is beetroot. Ou the lip butter contains natural beetroot extracts that help repair dark lips.
Does beetroot lip butter really lighten lips?
The hero ingredient in this lip butter that works like magic on your lips is beetroot. It provides a natural hue and aids in the removal of dry lips. Beetroot can also be used to brighten the lips by removing pigmentation and dead skin cells.
Does beetroot lip butter make lips red?
Yes, this beetroot lip butter makes lip red because it contains beetroot that helps you get red lips.