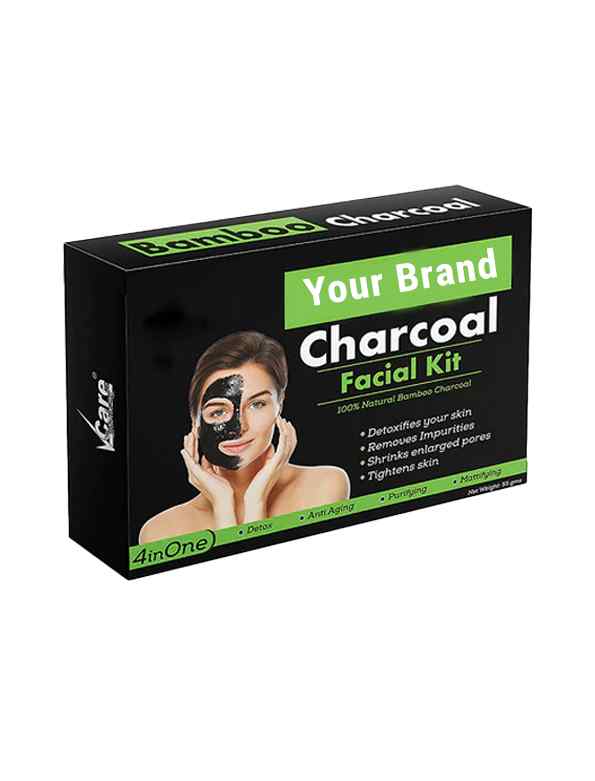 Private Label Charcoal Facial Kit Manufacturer
Benefits:

Removes Impurities,

Cleanse Excess Oil,

Skin Exfoliation.

MOQ: 2000 Unit
Lead Time: 20 Days/1000 unit
Packaging Size: 60gm, 90gm
Packaging Type: Box
Private Label: Available
Custom Formula: Available
Trade Assurance: On-time Delivery Guarantee Refund Policy
One of the most crucial ingredients for deep cleaning, detoxifying, and rejuvenating the skin is charcoal. With key ingredients including activated charcoal, the Charcoal Facial Kit offers 7-in-1 rejuvenation for clean, balanced, and radiant skin. At BO International, we manufacture high-quality private label Charcoal Facial Kit at affordable rates. Our third party charcoal facial kit cleanses the skin, gets rid of imperfections, fights blackheads, detoxifies the skin, shrinks pores, gives the skin a healthy glow, and enhances skin health. Everyday factors including dirt, UV radiation, and pollution can harm your skin over time. The private label charcoal facial kit is essential in preventing these skin issues and giving you instantly vibrant, glowing skin.
The third party charcoal facial kit improves skin elasticity for a perfect appearance, exfoliates, scrubs away toxins and excess sebum, hydrates and nourishes the face from within, eliminates blackheads and unclogs pollutants, and brightens and smoothes the skin. With its thorough cleansing abilities, this mixture of activated bamboo charcoal is incredibly efficient in improving the quality of the skin. This private label charcoal facial kit's minerals and activated carbon work together to draw away the dirt and oils that clog pores.
Charcoal Facial Kit Benefits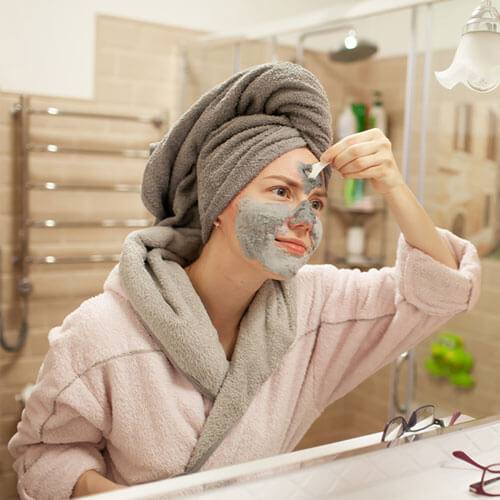 Removes Impurities
Activated charcoal is the key ingredient for deeper cleanse that removes deeper impurities from your face. If you love to use a lot of different skin or makeup products, over time some microparticles can get clogged in your pores and cause blemishes like pimples, blackheads, or overall dirt buildup. Using this facial kit is a great way to fight off the negative effects of these impurities under your skin.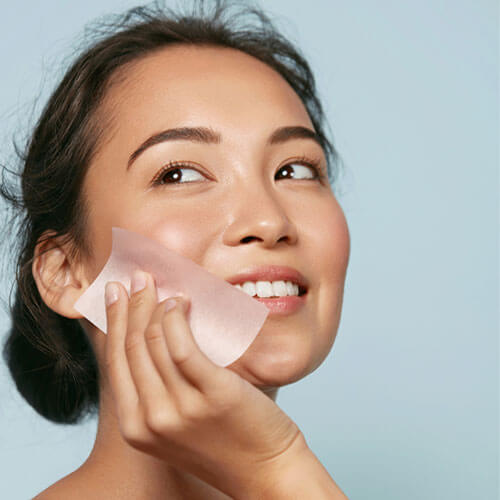 Cleanse Excess Oil
Oily skin types often say they love activated charcoal because of its awesome ability to absorb excess oil. While a regular face wash might clean the surface of oily skin, activated charcoal reaches deep into the pores and soaks up extra oil. Going into the skin via a facial kit, the charcoal works its magic specifically in your pores.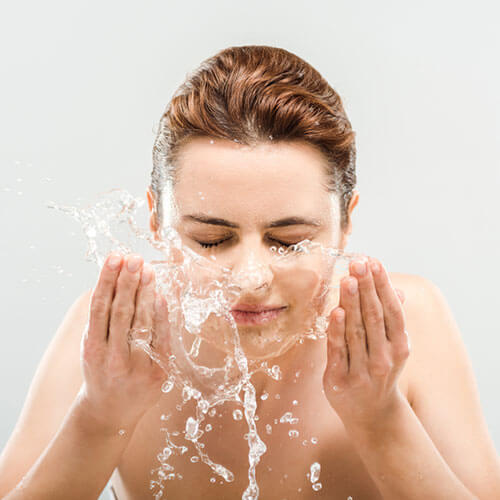 Skin Exfoliation
When exfoliating the face, the activated charcoal facial kit helps deepen the cleansing process. Instead of stripping the top layer of the skin with harsh chemicals or textures, a gently activated charcoal facial kit can remove the deepest debris from the pores while absorbing the tiny molecules most other exfoliating scrubs leave behind.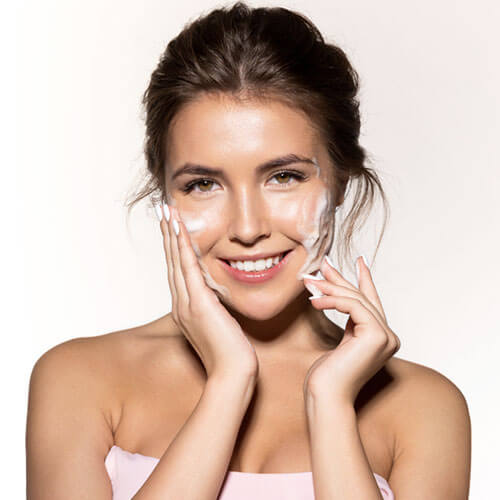 Step 1
Wash your face with clean hands using the cleanser and apply the scrub and massage for 30-40 seconds.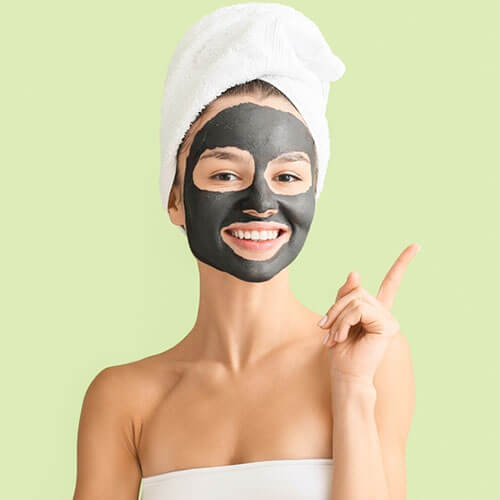 Step 2
Apply the face pack or the paste with a clean brush for full coverage on the face and leave till it dries.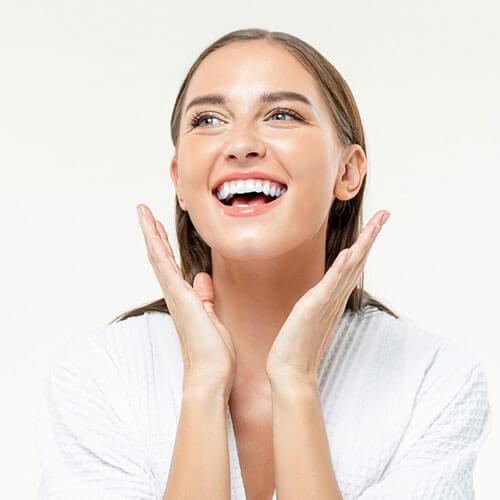 Step 3
Apply the peel-off mask, and let it dry. After that Wash your face and enjoy a glowing face.
Private Label Charcoal Facial Kit Manufacturer
BO International is a leading Charcoal Facial Kit Private Label Manufacturer and a Third-party contract-based Company in India. We provide private label, custom formulation, customized packaging and contract manufacturing Charcoal Facial Kit Products.
We Produce Charcoal Facial Kit using a standardized and certified international process that enables us to extract all advantageous active elements. We are 3rd Party Charcoal Facial Kit contract-based private labelling manufacturer, and all the products manufactured in bulk are clinically tested and verified.
BO International welcomes any customization to the manufacturing formula of Private label Charcoal Facial Kit. We provide the product in any desired customized packaging options, from tube to pump. This makes us a top third-party manufacturer of premium quality Charcoal Facial Kit & Other Skin care products.
BO International is the perfect private label manufacturer of Charcoal Facial Kit Brand to stand as a unique and best quality product in the market. We promise the best proficiency level of research and development to explore your needs and wants that fit your product design and customize accordingly.
BO International is certified with ISO-WHO, GMP, KOSHER, HACCP, HALAL, etc. We promise timely delivery within the country and even in 120+ international countries like Canada, Australia, the UK, and the USA with the help of the logistic connection with DHL, FedEx, Blue Dart, India Post, etc.
Frequently Asked Questions
At what age can charcoal facial kit be used?
Charcoal facial kit is suitable for all skin types and can be used by a 15-year-old person.
Does charcoal facial kit remove facial hair?
Yes, it is known for reducing facial hair.