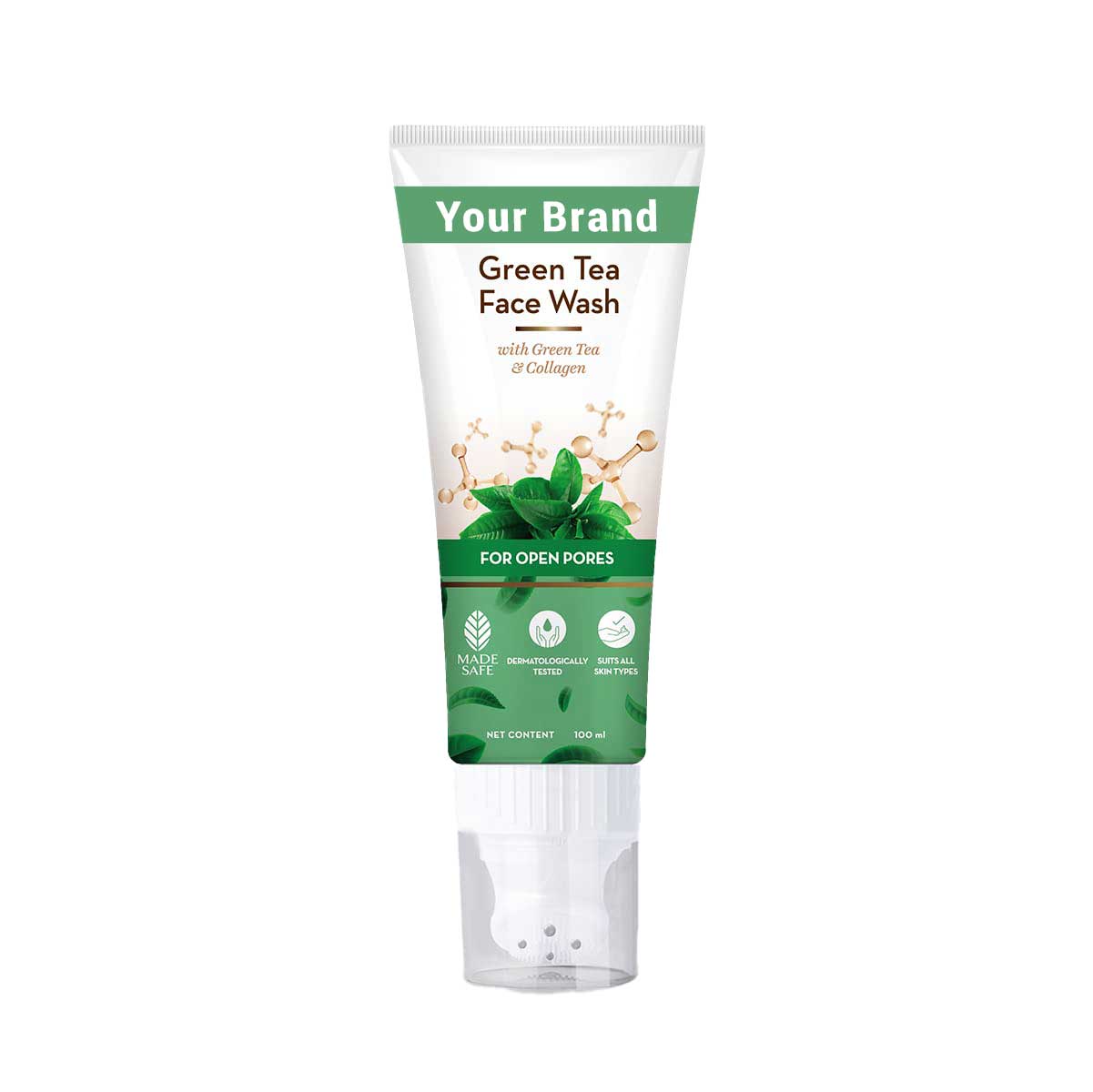 Private Label Green Tea Face Wash Manufacturer
Benefits:

Hydrates Skin,

Treats Acne,

Controls Oil.

MOQ: 1000 Unit
Lead Time: 20 Days/1000 unit
Packaging Size: 50ml, 100ml
Packaging Type: Bottle
Private Label: Available
Custom Formula: Available
Trade Assurance: On-time Delivery Guarantee Refund Policy
Green Tea Face Wash is a mild face wash filled with soft natural cellulose beads that deeply cleanses your face to remove all the dirt, grime, and dead skin cells. This helps to unclog pores. It is a natural private label green tea face wash for dry skin that is free of parabens and sulfates.
it hydrates the skin, removes impurities, and reduces the visible pores. This is a great way to battle acne-causing germs, reduce excess oil, and control breakouts. Green tea, which is high in antioxidants and helps manage excess oil, fights acne and the bacteria that causes acne. The customized private label green tea face wash best suits the oily, combination, and acne-prone skin. It is suitable for men & women in all seasons.
Green Tea Face Wash Ingredient List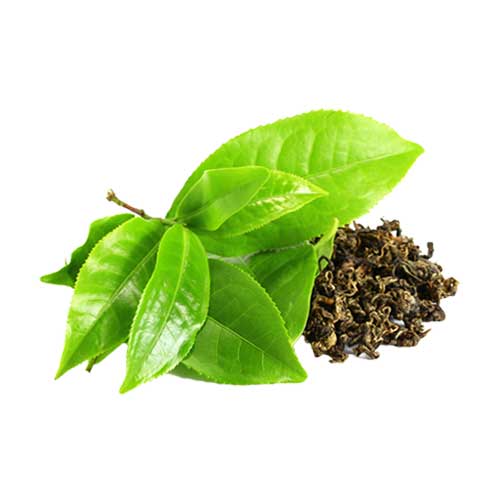 Green Tea Leaf Extract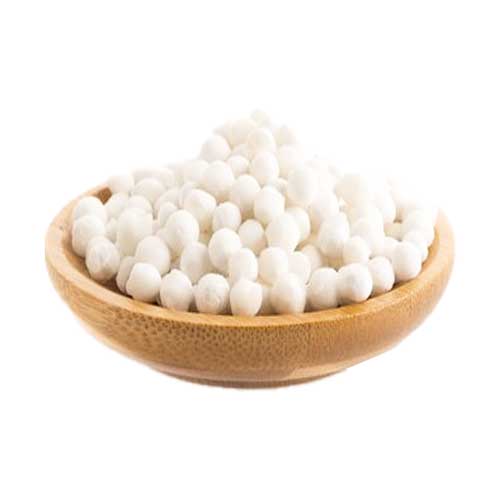 Cellulose Beads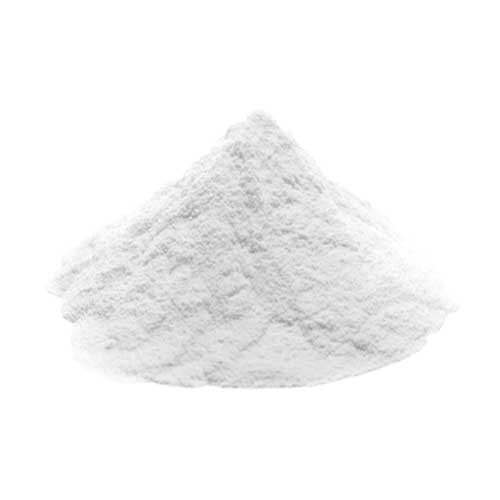 Carbomer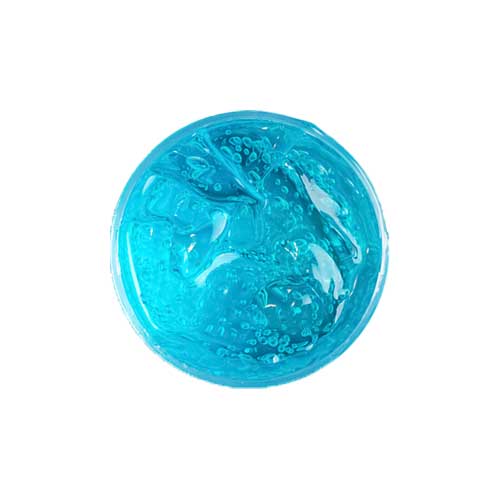 Glycerin
Green Tea Face Wash Benefits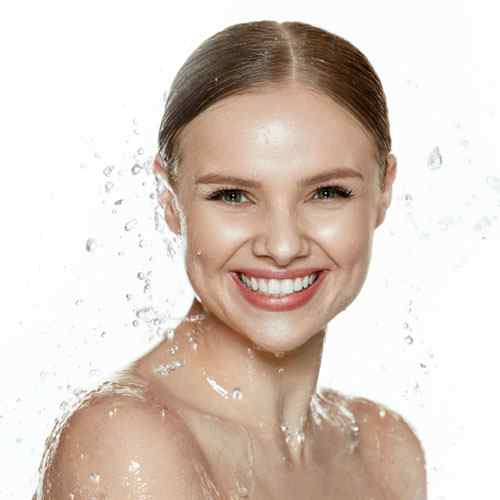 Hydrates Skin
Vitamin e, which can moisturize and nourish the skin, is found in green tea. It heals and brightens the skin in addition to moisturizing it. This ingredient lightens dark spots, acne scars, and other skin irritations brought on by environmental irritants and helps to repair sun damage.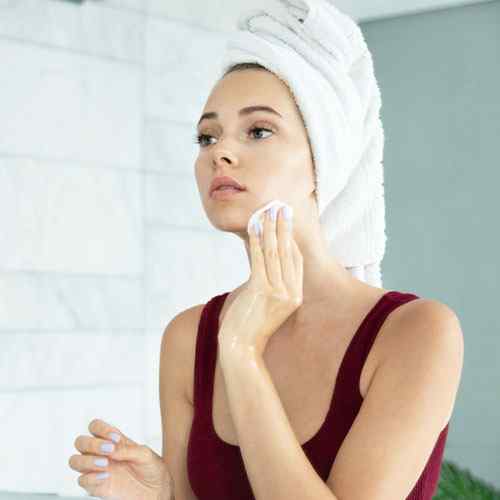 Treats Acne
Green tea face wash is an efficient acne remedy due to its anti-inflammatory, antibacterial, and antioxidant qualities. It fights germs, aiding in the treatment of acne. whiteheads and blackheads are also reduced by green tea face wash, which also opens the way for smooth and clear skin.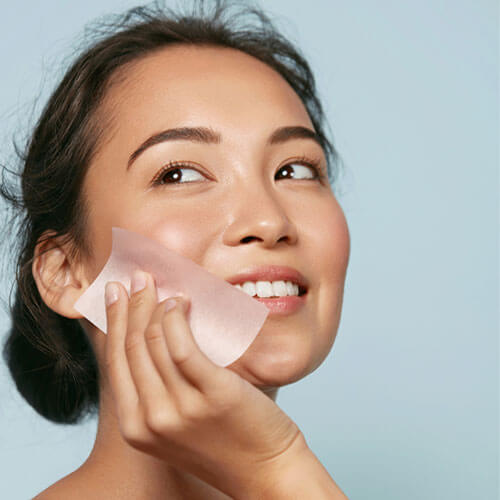 Controls Oil
People with oily skin often create too much sebum, which causes pimples. biomolecules in green tea face wash combine with amino acids in the body. These chemicals control the synthesis of sebum and minimize oil production in skin cells while also removing extra oil from the skin's surface.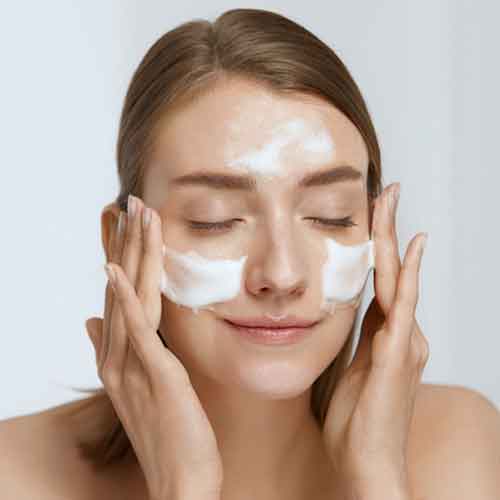 Step 1
Apply a coin sized amount on your wet face by making a lather in your palms.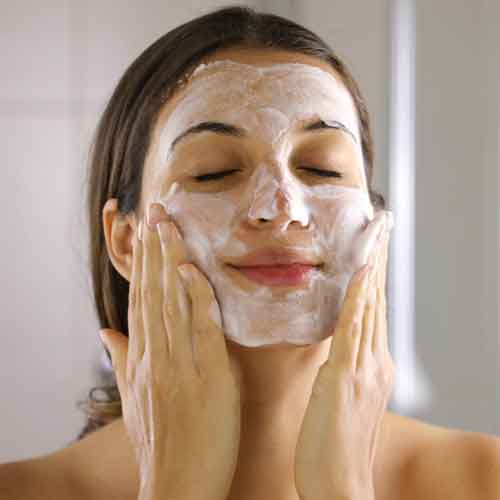 Step 2
Gently massage around the face in circular motions, avoiding eye contact in eyes.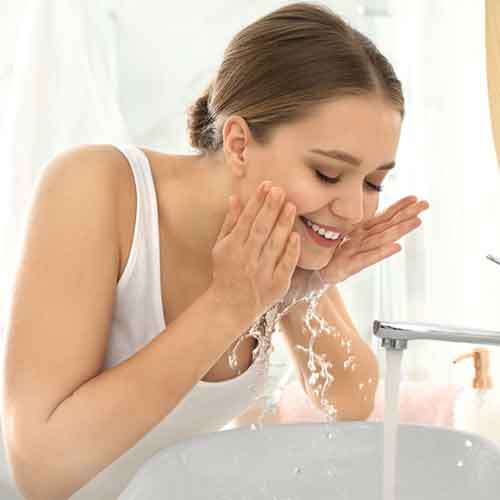 Step 3
Wash the face and pat dry with a clean towel. use daily for better results.
Private Label Green Tea Face Wash Manufacturer
BO International is a leading Green Tea Face Wash Private Label Manufacturer and a Third-party contract-based Company in India. We provide private label, custom formulation, customized packaging and contract manufacturing Green Tea Face Wash Products.
We Produce Green Tea Face Wash using a standardized and certified international process that enables us to extract all advantageous active elements. We are 3rd Party Green Tea Face contract-based private labelling manufacturer, and all the products manufactured in bulk are clinically tested and verified.
BO International welcomes any customization to the manufacturing formula of Green Tea Face Wash. We provide the product in any desired customized packaging options, from tube to pump. This makes us a top third-party manufacturer of premium quality Green Tea Face Wash & Other Skincare products.
BO International is the perfect private label manufacturer of Green Tea Face Wash Brand to stand as a unique and best quality product in the market. We promise the best proficiency level of research and development to explore your needs and wants that fit your product design and customize accordingly.
BO International is certified with ISO-WHO, GMP, KOSHER, HACCP, HALAL, etc. We promise timely delivery within the country and even in 120+ international countries like Canada, Australia, the UK, and the USA with the help of the logistic connection with DHL, FedEx, Blue Dart, India Post, etc.
Frequently Asked Questions
Is green tea face wash good for dry skin?
Because of its moisturizing properties, it is a frequently used ingredient in face wash for dry skin.
Can I wash my face with green tea?
Gently massage your face with green tea face wash and pat dry with a towel.
Can I use green tea face wash every day?
For best results apply green tea face wash twice a day, daily to feel moisturized and glowing skin.
How to apply green tea face wash?
Take a small amount to form lather and massage in circular motion on wet face. wash and pat dry.
Is green tea face wash good for acne?
Green tea face wash fights germs, aiding in the treatment of acne.