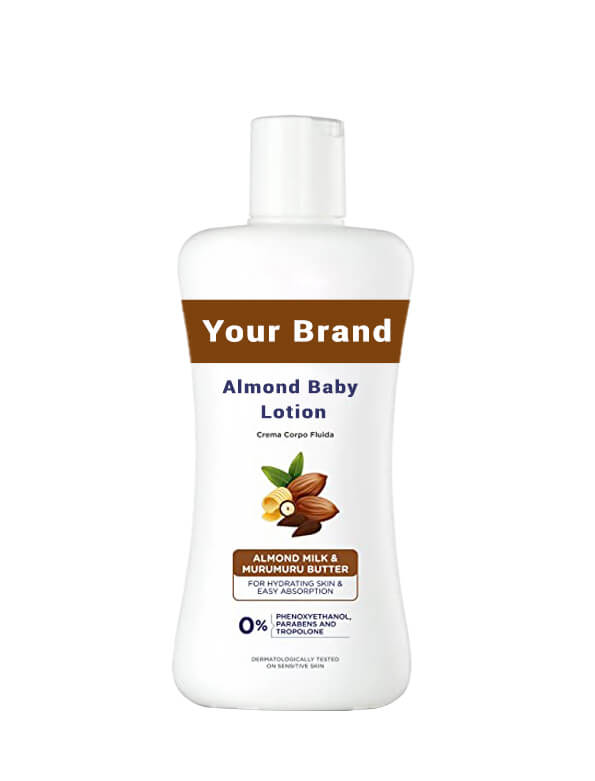 Private Label Honey Almond Baby Lotion Manufacturer
Benefits:

Hydration,

Anti-Inflammatory,

No Harsh Chemicals.

MOQ: 2000 Unit
Lead Time: 20 Days/1000 unit
Packaging Size: 50ml, 100ml
Packaging Type: Bottle & Tube
Private Label: Available
Custom Formula: Available
Trade Assurance: On-time Delivery Guarantee Refund Policy
Baby skin is the most delicate type and high-risk skin to protect from any skin issue or infection. They tend to have rashes and irritation from changing diapers and excreting on the diapers. The skin gets dry and causes inflammation of the child's skin. This is why it is important to use baby lotion to ensure the baby's healthy skin. The Honey Almond Baby Lotion provides moisturization for a longer time period and deep hydration to the baby's skin. The goodness of almonds and honey prevents the skin from drying up and avoids rashes and redness. The hydration provides good protection and acts as a shield from all bacterial reactions and inflammations. Honey almond baby lotion does not have any artificial or synthetic chemicals or ingredients instead it consists of natural almond extracts that have no side effects and resolve skin issues in a baby.
Honey Almond Baby Lotion Ingredient List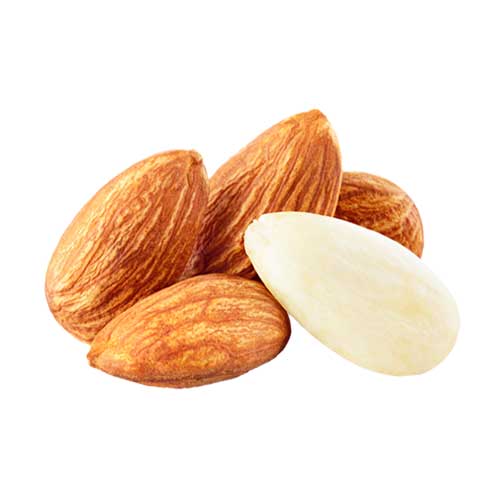 Almond Oil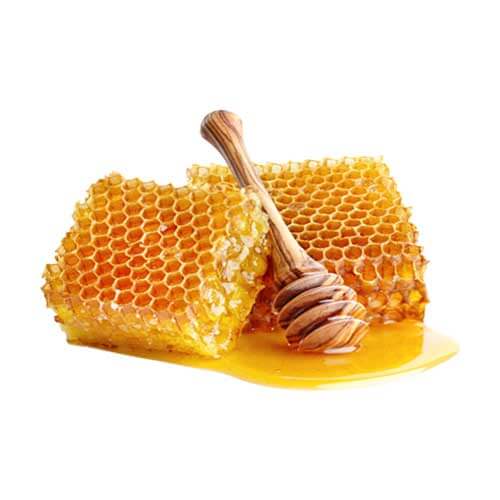 Honey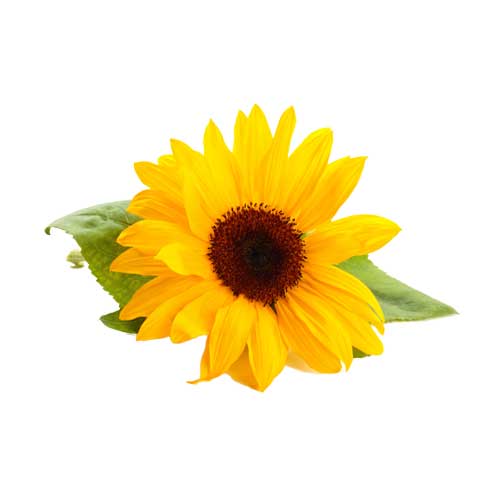 Sunflower Extract
Honey Almond Baby Lotion Benefits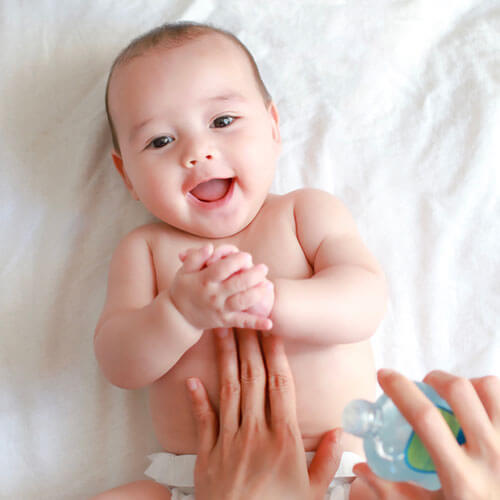 Hydration
During the summer the moisture in the skin dehydrates and causes rashes with sweating and similarly, in the winter, the baby's skin gets dry with changing diapers. Honey almond baby lotion helps to regenerate hydration and keep the skin healthy.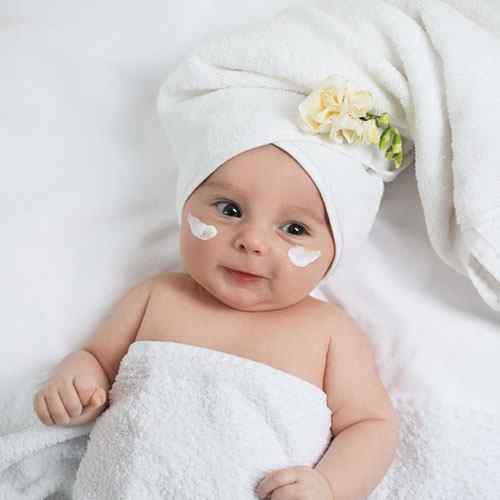 Anti-Inflammatory
Almond has antioxidants and anti-bacterial properties that help to prevent inflammation and any bacterial reactions on the skin. Honey almond baby lotion protects the baby's skin which is most vulnerable to infections and rashes or redness.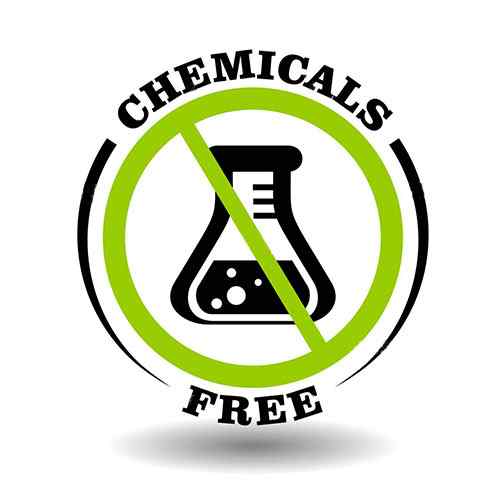 No Harsh Chemicals
As a baby product, the lotion only has mild ingredients and natural oil extractions that have no side effects. Honey almond baby lotion is gentle on the skin and makes the skin more plump, hydrated, and nourished properly.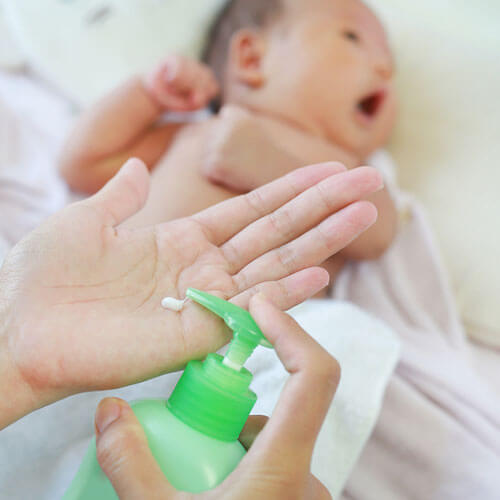 Step 1
After the bath, take a generous amount of deep nourishing baby lotion in your palms.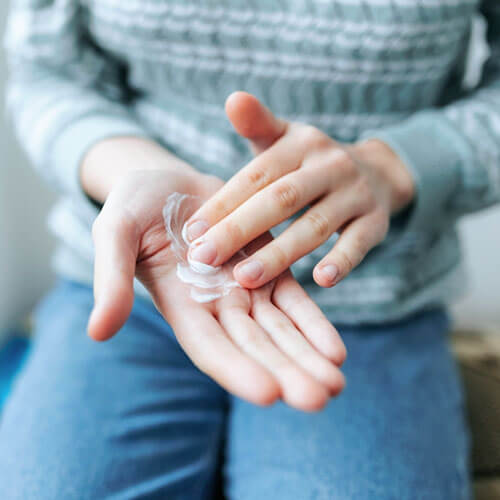 Step 2
Rub lotion on your palms and apply it to your baby's body.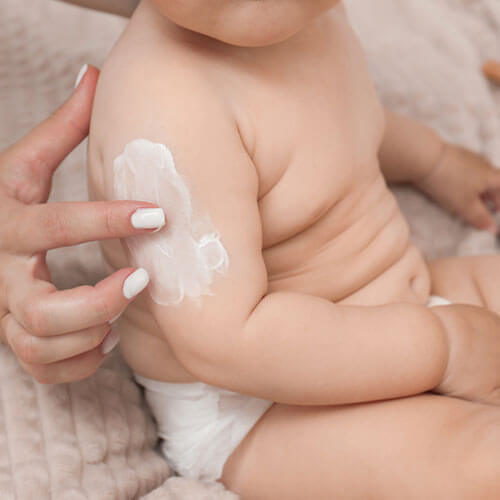 Step 3
Gently massage all over the body and reapply as and when needed.
Honey Almond Baby Lotion Manufacturer
Bo International is a leading private label third party contract based manufacturing company that manufactures a premium range of Honey Almond Baby Lotion. We maintain an eco-friendly and vegan-friendly baby lotion production chain. We produce baby lotions using a standardized and certified international process that enables us to extract all of the advantageous active elements. We are a contract-based private labeling manufacturer and all the products manufactured in bulk are clinically tested and verified.
Bo International welcomes any kind of customization to the manufacturing formula of Honey Almond Baby Lotion. We provide the product in any desired customized packaging options, from tube to pump. This makes us one of the top third party manufacturer of premium quality cosmetic skin care products. Bo International is the perfect private label manufacturer for your cosmetic product brand to help stand as a unique and best quality product in the market. We promise the best proficiency level of research and development to explore your needs and wants that fit your product design and customize accordingly.
BO International is certified with ISO-WHO, GMP, KOSHER, HACCP, HALAL, etc. We provide private label, custom formulation, customized packaging and contract manufacturing in personal care cosmetics products . We promise timely delivery within the country and even in 50 international countries like Canada, Australia, UK, and the USA with the help of the logistic connection with DHL, Fedex, Blue Dart, India Post, etc.
Frequently Asked Questions
Is honey almond baby lotion suitable for the face?
Honey almond baby lotion is specially designed and prepared for baby skin, therefore using it on a baby's face is suitable but not on any adult's face.
Is honey almond baby lotion non-Comedogenic?
Yes, honey is totally non-comedogenic and nourishes the pores and skin blemishes and repairs them.