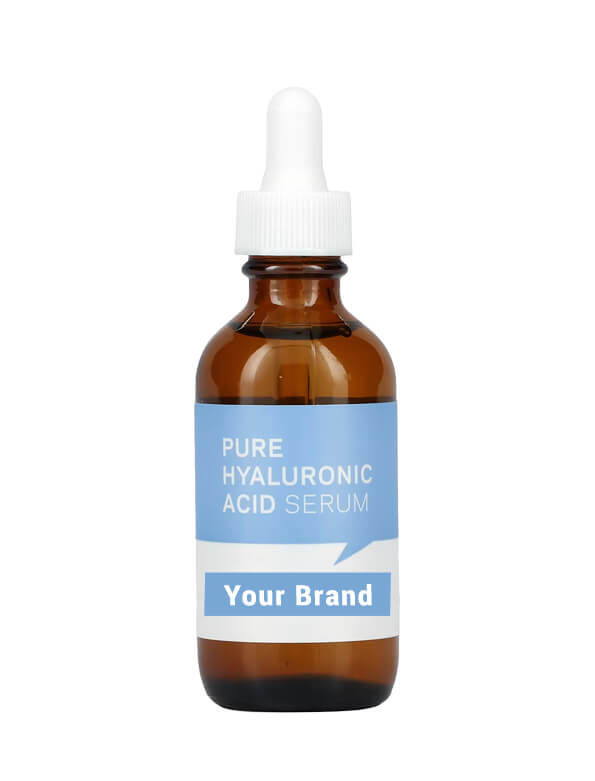 Private Label Hyaluronic Acid Serum Manufacturer
Benefits:

Provides Intense Hydration,

Reduce Signs of Ageing,

Glowing Skin

MOQ: 2000 Unit
Lead Time: 20 Days/1000 unit
Packaging Size: 30ml,50ml
Packaging Type: Bottle
Private Label: Available
Custom Formula: Available
Trade Assurance: On-time Delivery Guarantee Refund Policy
Hyaluronic acid serum is a complete hydrating booster with a beautiful punch of vitamin B5 that pulls moisture deep into the skin and locks it in there. The serum leaves your skin plumped up and baby soft. At BO International, we manufacture high-quality private label Hyaluronic Acid Serum at affordable rates. Our third party hyaluronic acid serum is crafted using a feather-light formula. This private label hyaluronic acid serum contains a multi-molecular element that provides skin with multi-level hydration for radiant skin. The surface hydration of the skin gives an instant glow, and long-lasting hydration helps with anti-aging effects. The third party hyaluronic acid serum is also enriched with vitamin C and glycerin, which protects your skin from environmental stressors.
The presence of vitamin B5 and other minerals in the private label hyaluronic acid serum helps your skin retain moisture and also calms down skin inflammation. It can also be used as a makeup primer. Our third party hyaluronic acid serum improves skin texture and brightness with oil balance and diminishes the look of fine lines and wrinkles. A gentle and effective serum formula to help your skin problems effectively.
Hyaluronic Acid Serum Ingredient List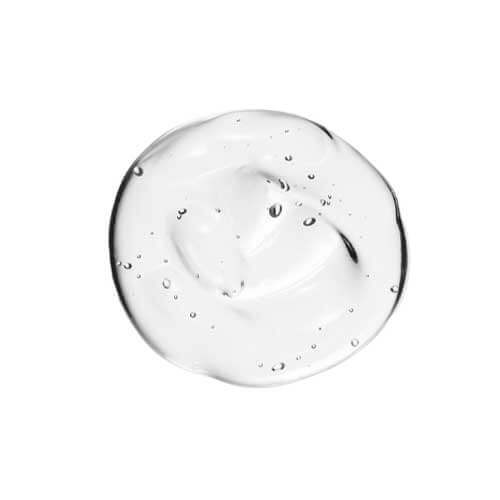 Hyaluronic Acid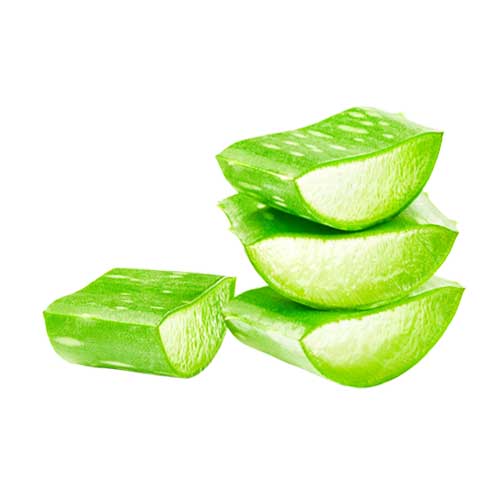 Aloe Vera Juice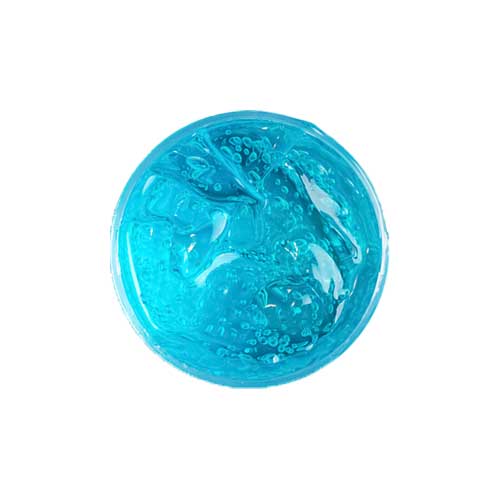 Glycerin
Hyaluronic Acid Serum Benefits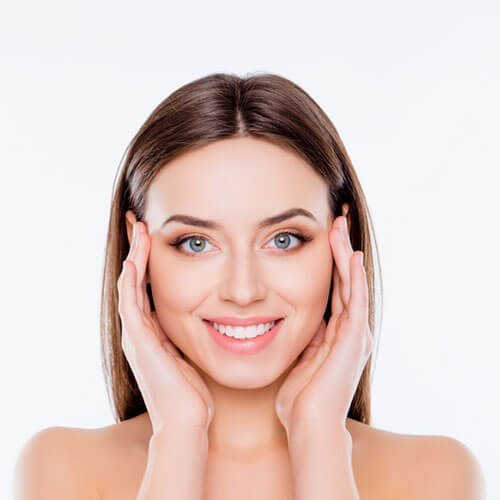 Intense Hydration
Hydration is essential for healthy, bright skin. This serum contains multi-molecular hyaluronic acid hydrates at both the depth and the surface. Surface hydration provides an instant glow, while long-lasting hydration provides anti-ageing benefits. For oil-free skin hydration, apply during the day or at night.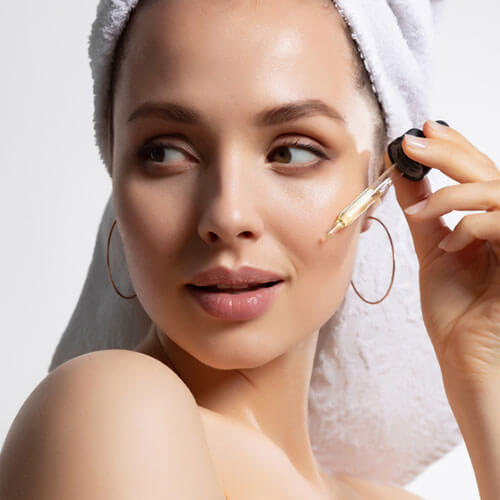 Reduce Signs of Ageing
Molecular size malleable Hyaluronic molecules penetrate deep into the skin and give hydration from inside, resulting in fewer symptoms of ageing such as fine lines and age spots. Because skin hydration declines with age, it is essential to use a daily hydrating serum after your mid-20s. Hydrated skin looks and feels younger and plumper.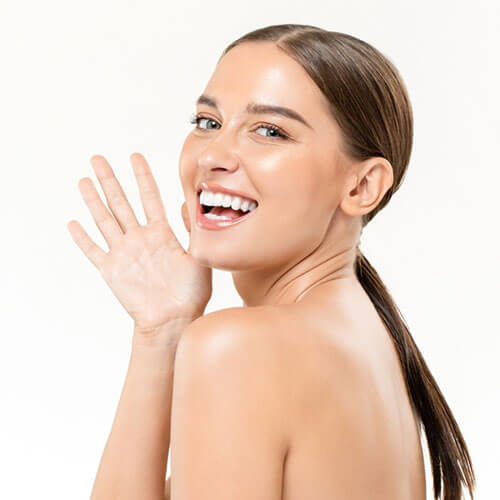 Plump & Glowing Skin
It moisturises and closes within skin layers with the strength of vitamin B5, making skin bouncy. Dehydrated skin has dull skin with dry spots or excessive oil. This serum is designed to provide optimal hydration while including a high concentration of humectants.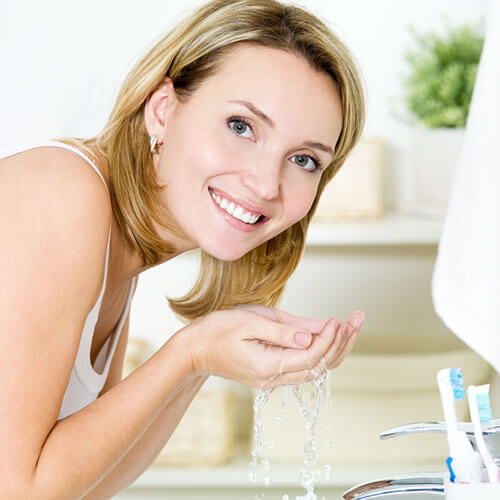 Step 1
Wash and clean your face and hands.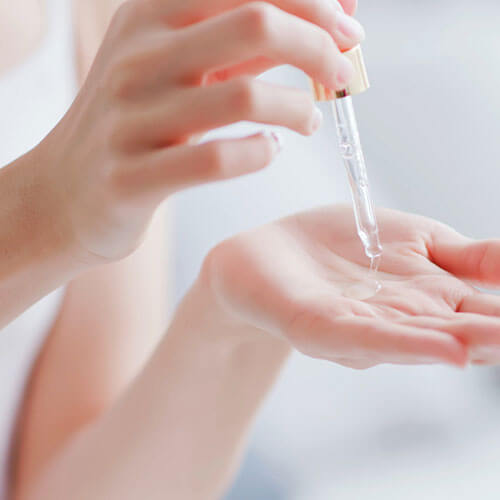 Step 2
Take a few drops of the Hyaluronic Acid Serum and gently rub it on your face.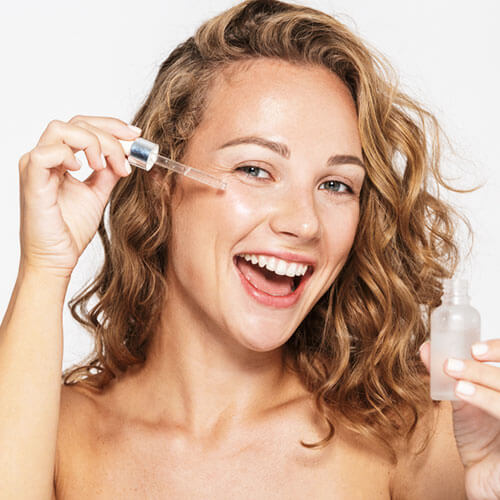 Step 3
Massage the serum for a few minutes on the skin to absorb it totally.
Private Label Hyaluronic Acid Serum Manufacturer
BO International is a leading Hyaluronic Acid Serum Private Label Manufacturer and a Third-party contract-based Company in India. We provide private label, custom formulation, customized packaging and contract manufacturing Hyaluronic Acid Serum Products.
We Produce Hyaluronic Acid Serum using a standardized and certified international process that enables us to extract all advantageous active elements. We are 3rd Party Hyaluronic Acid Serum contract-based private labelling manufacturer, and all the products manufactured in bulk are clinically tested and verified.
BO International welcomes any customization to the manufacturing formula of Private label Hyaluronic Acid Serum. We provide the product in any desired customized packaging options, from tube to pump. This makes us a top third-party manufacturer of premium quality Hyaluronic Acid Serum & Other Skin care products.
BO International is the perfect private label manufacturer of Hyaluronic Acid Serum Brand to stand as a unique and best quality product in the market. We promise the best proficiency level of research and development to explore your needs and wants that fit your product design and customize accordingly.
BO International is certified with ISO-WHO, GMP, KOSHER, HACCP, HALAL, etc. We promise timely delivery within the country and even in 120+ international countries like Canada, Australia, the UK, and the USA with the help of the logistic connection with DHL, FedEx, Blue Dart, India Post, etc.
Frequently Asked Questions
Is a hyaluronic acid serum necessary?
Hyaluronic acid serum is a great moisturising agent for the skin and fights various signs of ageing; thus, it is a necessary product for a skincare routine.
Can hyaluronic acid serum be used under the eyes?
Yes, because hyaluronic acid occurs naturally in the eyes, it is perfectly safe to apply to your eyes. So, it is safe to be used under the eyes as well.
Can hyaluronic acid serum be used on lips?
Applying a few drops of your Hyaluronic Acid Serum directly to clean lips can provide immediate results, either as a moisturising mask or as a primer before applying lip treatments to dry, chapped lips.
Can hyaluronic acid serum be used with retinol?
Unlike many other skincare components, hyaluronic acid and retinol can be utilised in the same skincare programme. Not only that but using them together can help to mitigate the severity of the negative effects that are frequently associated with retinol use.
Does hyaluronic acid serum reduce acne scars?
Yes, the hyaluronic acid serum helps reduce acne scars and the appearance of acne.