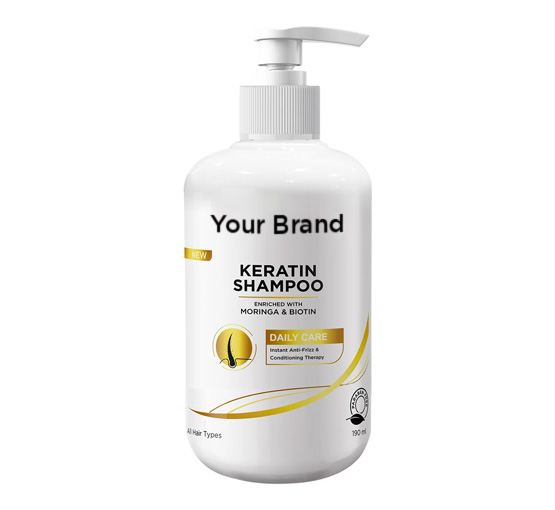 Private Label Keratin Hair Conditioner Manufacturer
Benefits: Rejuvenates Your Hair

,

Safe,

Makes Hair Silky

MOQ: 1000 Unit
Lead Time: 20 Days/1000 unit
Packaging Size: 200ml
Packaging Type: Bottle & Pump
Private Label: Available
Custom Formula: Available
Trade Assurance: On-time Delivery Guarantee Refund Policy
Keratin hair conditioners nourish the hair follicles and prevent them from becoming rough and dry. They are formulated to keep your hair smooth and healthy without side effects.
At BO International, we manufacturer high-quality Keratin Hair Conditioner to our B2B clients. As we produce third party keratin conditioners in bulk, we offer them at discounted rates. Our research and development team accommodates your custom formulas and suggestions. Through their hard work, you can customise your end keratin hair conditioner products' colour, appearance, composition, fragrance, and other features.
We provide third-party labelling services like packaging designing in private label keratin hair conditioner. Our graphic designers also provide customised packaging solutions in third party keratin deep conditioner as per your marketing needs. We collaborate with the best wholesale suppliers who offer us the ingredients at wholesale rates. This reduces your production cost and helps you to gain a higher profit margin. Connect with us now to know more about our private label keratin hair conditioner manufacturing services and offerings!
Keratin Hair Conditioner Ingredient List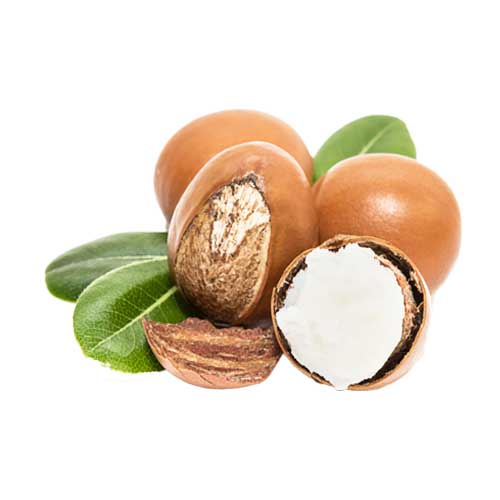 Shea Butter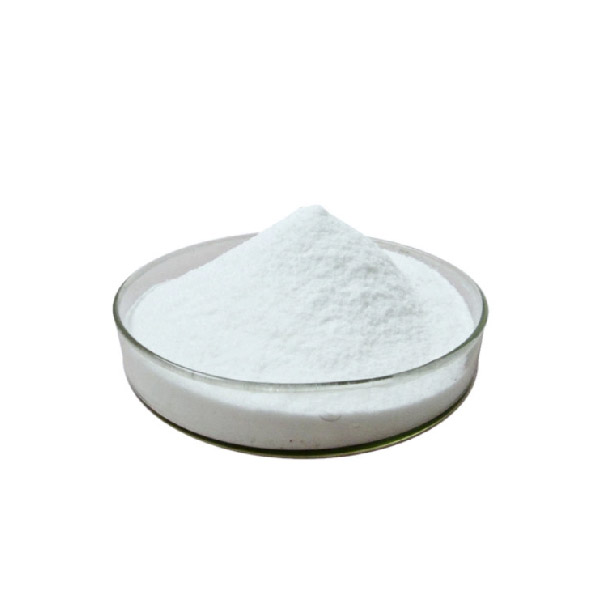 Hydrolysed Keratin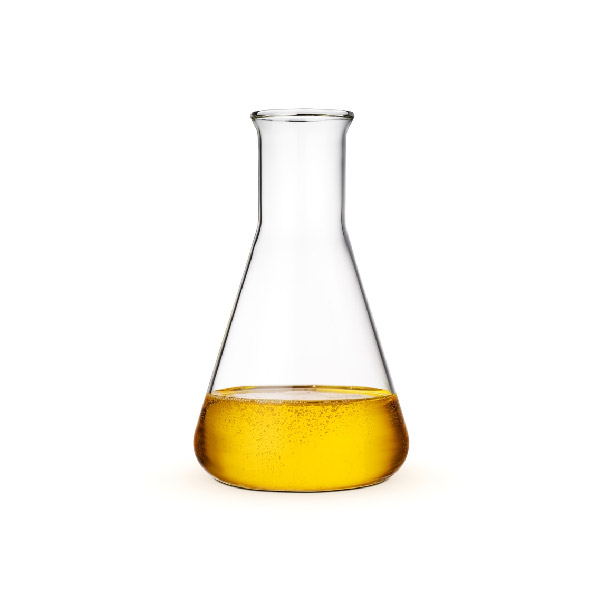 Lactic Acid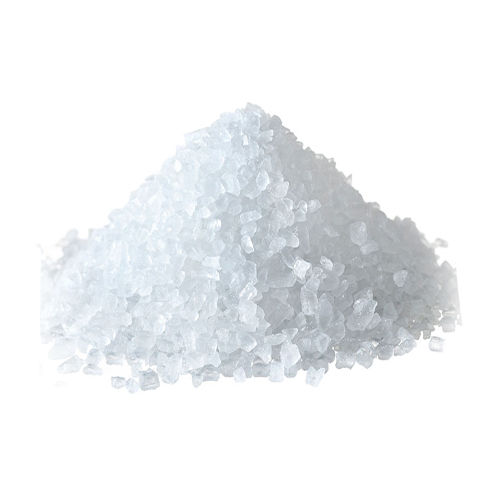 Sodium Chloride
Keratin Hair Conditioner Benefits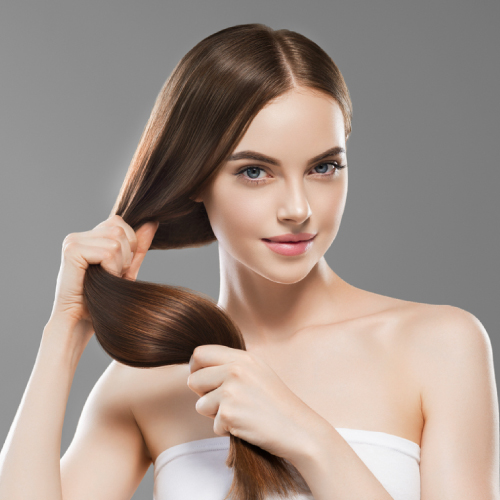 Rejuvenates Your Hair
The presence of Shea butter and other nourishing ingredients helps to rejuvenate your hair follicles. The natural extracts present in our bio private label keratin conditioner moisturise your hair, make it smooth, and prevent issues like split ends, dry hair, and more.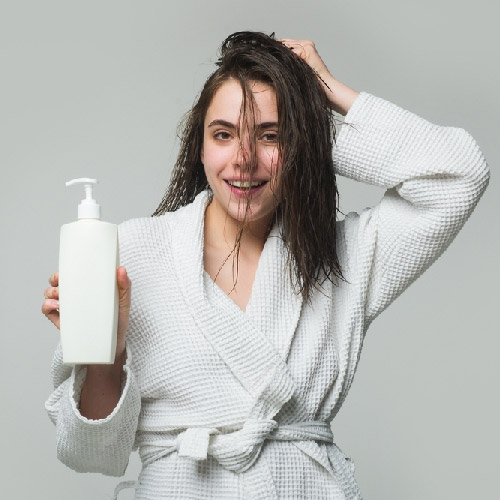 Safe To Use
Our best Keratin hair conditioners and shampoo do not contain harmful chemicals and additives like paraben, SLS, synthetic preservatives, etc. Therefore, they are safe for your scalp and hair. You can use them regularly without experiencing rashes, irritation, and other side effects.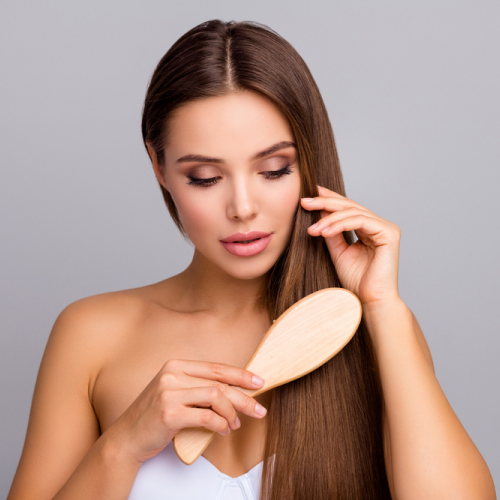 Makes Hair Silky
The presence of Keratin and other nourishing ingredients in our private label Keratin hair conditioners makes your hair strong. They also restore the texture of your hair and make it silky and long. They boost hair volume and make you look more beautiful than before!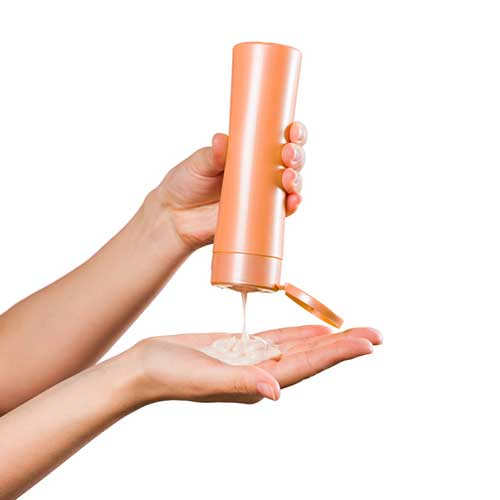 Step 1
Wash your hair with plain water first. Now, apply Keratin shampoo to your hair. Massage for 2 minutes.
Step 2
Wash your hair with water again to remove the shampoo. Now, apply a Keratin hair conditioner to your hair.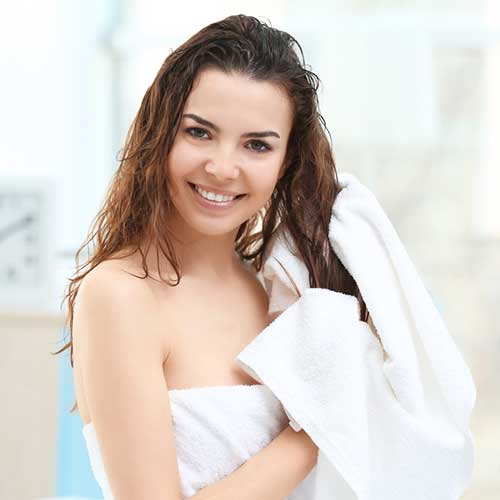 Step 3
Massage for 2-3 minutes and rinse your hair with water. Repeat once every 2 days for best results.
Private Label Keratin Hair Conditioner Manufacturer
BO International is a leading Keratin Hair Conditioner Private Label Manufacturer and a Third-party contract-based Company in India. We provide private label, custom formulation, customized packaging and contract manufacturing Keratin Hair Conditioner Products.
We Produce Keratin Hair Conditioner using a standardized and certified international process that enables us to extract all advantageous active elements. We are 3rd Party Keratin Hair Conditioner contract-based private labelling manufacturer, and all the products manufactured in bulk are clinically tested and verified.
BO International welcomes any customization to the manufacturing formula of Keratin Hair Conditioner. We provide the product in any desired customized packaging options, from tube to pump. This makes us a top third-party manufacturer of premium quality Keratin Hair Conditioner & Other Hair care products.
BO International is the perfect private label manufacturer of Keratin Hair Conditioner Brand to stand as a unique and best quality product in the market. We promise the best proficiency level of research and development to explore your needs and wants that fit your product design and customize accordingly.
BO International is certified with ISO-WHO, GMP, KOSHER, HACCP, HALAL, etc. We promise timely delivery within the country and even in 120+ international countries like Canada, Australia, the UK, and the USA with the help of the logistic connection with DHL, FedEx, Blue Dart, India Post, etc.
Frequently Asked Questions
Q1: Can I leave Keratin Conditioner In My Hair?
A1. You can leave Keratin hair shampoo for only 3 to 5 minutes before washing your hair again.
Q2: Does Keratin Conditioner Straighten Hair?
A2. Yes, Keratin conditioner nourishes your hair and detangles the curls to some extent. This might straighten your hair. However, only hair straightening treatments straighten your hair completely.