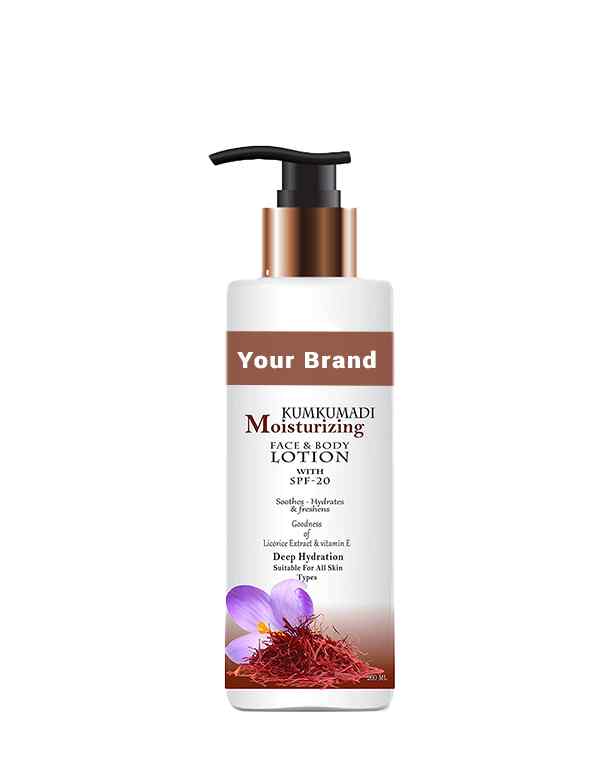 Private Label Kumkumadi Body Lotion Manufacturer
Benefits:

Cleanses Skin,

Rejuvenates Skin,

Skin Brightening.

MOQ: 2000 Unit
Lead Time: 20 Days/1000 unit
Packaging Size: 100ml, 150ml
Packaging Type: Bottle & Jar
Private Label: Available
Custom Formula: Available
Trade Assurance: On-time Delivery Guarantee Refund Policy
Kumkumadi Body Lotion is known for its healing benefits. It is effective against multiple skin issues like acne, age spots, fine lines, wrinkles, pigmentation, and more. At Bo International, we accept custom formulas and manufacture private label Kumkumadi Body Lotion for brands. We have introduced the goodness of Kumkumadi Oil in body lotions to make them more beneficial and soothing for the skin.
Our large third party manufacturing capabilities allow us to provide private label kumkumadi body lotion products at cost-effective rates to our customers. We accept custom packaging and offer Kumkumadi body lotion at wholesale rates to our clients.
The demand for products based on natural ingredients and formulas given in Ayurveda has increased exponentially recently. Customers are keen on using these products to maintain their skin health and beauty. Our third party kumkumadi body lotion is an example of such a product that is gaining wide recognition among the general public. Its multiple benefits coupled with its anti-ageing properties make it a true elixir for the skin.
Kumkumadi Body Lotion Ingredient List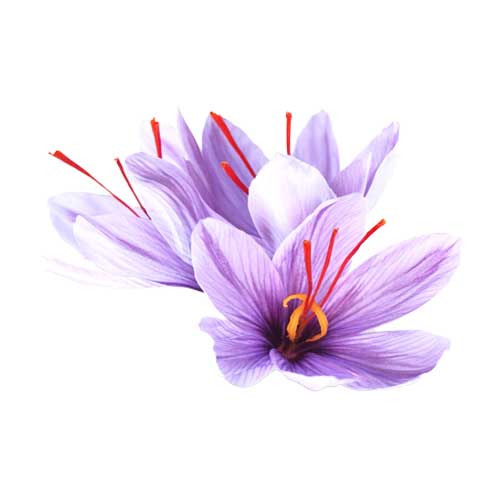 Kumkumadi Oil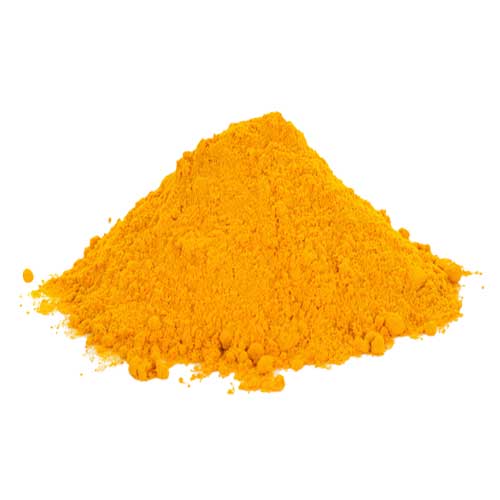 Haldi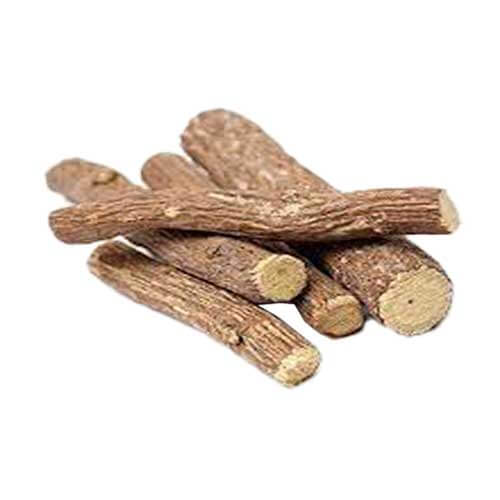 Yashtimadhu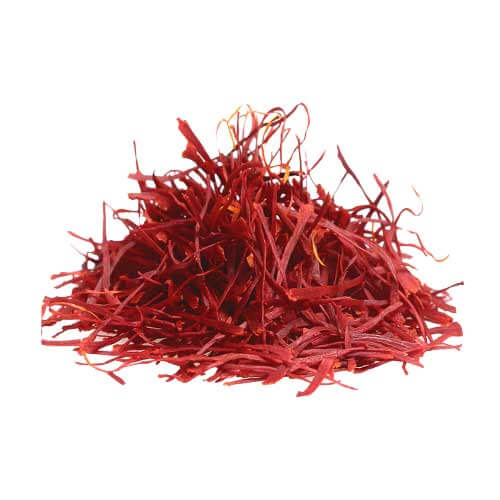 Kesar
Neem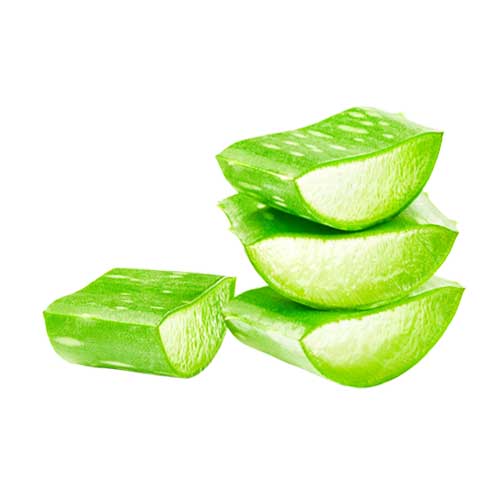 Aloe Vera
Kumkumadi Body Lotion Benefits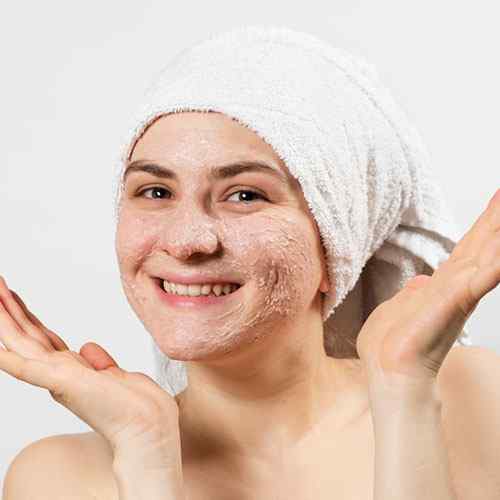 Cleanses Skin
Our private label kumkumadi body lotion not only moisturises the skin but also works as a mild cleanser. It removes the trapped oil, dust, and other impurities from your skin pores to give you a clear and healthy complexion. Its natural properties help maintain skin health and texture.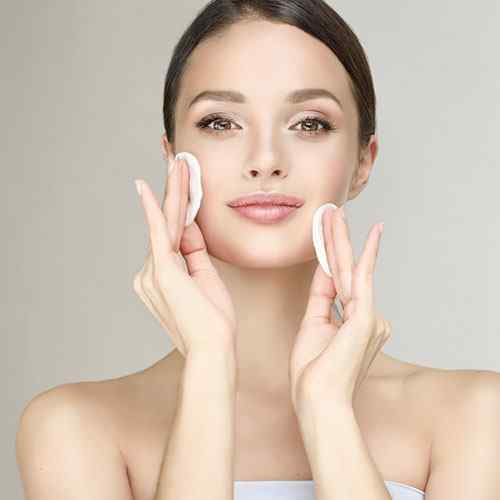 Rejuvenates Skin
Our kumkumadi body lotion rejuvenates skin by nourishing it. It is effective against dry and mature skin. It boosts skin regeneration properties and repairs damaged or broken skin. Its mild formulation makes it ideal for overnight application and its natural properties make it suitable for regular use.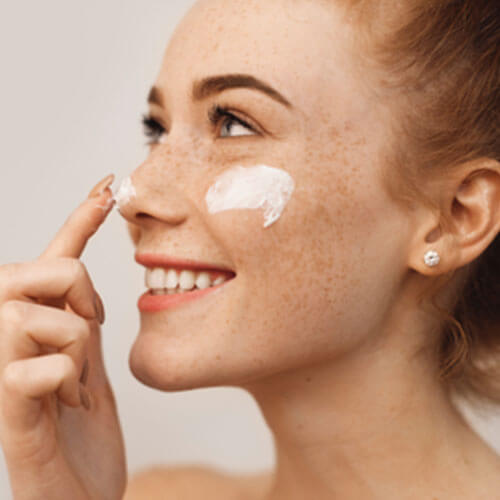 Skin Brightening
Kumkumadi body lotion contains kumkumadi which is a blend of several Ayurvedic herbs and pure oils. Its skin brightening effect enhances your complexion and gives a healthy glow to your skin. Its antibacterial and antifungal properties are effective against multiple skin issues.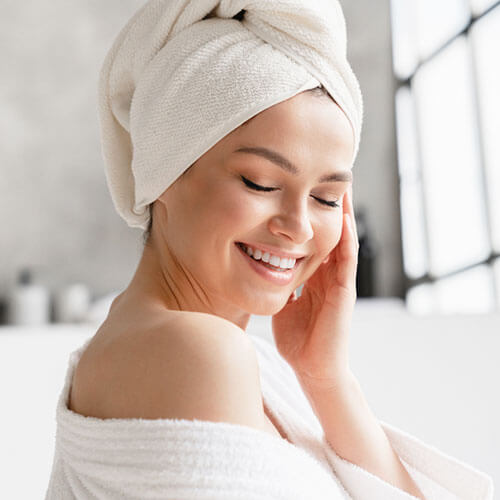 Step 1
Cleanse your body with a mild and natural body scrub.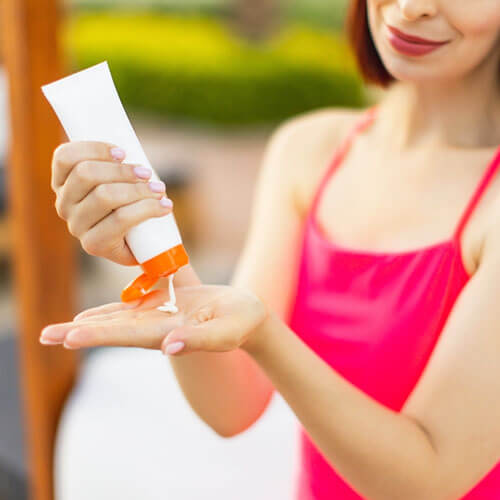 Step 2
Take a Little portion of body lotion.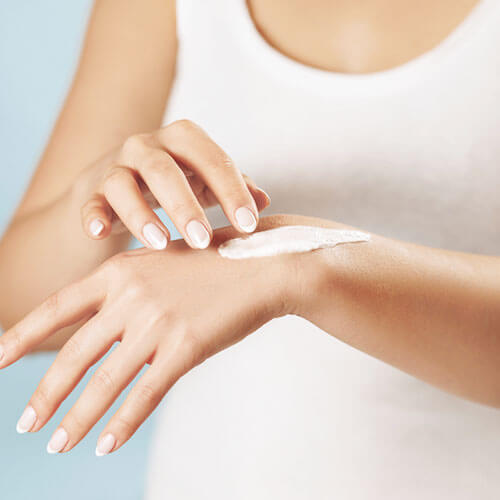 Step 3
Apply kumkumadi body lotion on the body and massage gently.
Private Label Kumkumadi Body Lotion Manufacturer
BO International is a leading Kumkumadi Body Lotion Private Label Manufacturer and a Third-party contract-based Company in India. We provide private label, custom formulation, customized packaging and contract manufacturing Kumkumadi Body Lotion Products.
We Produce Kumkumadi Body Lotion using a standardized and certified international process that enables us to extract all advantageous active elements. We are 3rd Party Kumkumadi Body Lotion contract-based private labelling manufacturer, and all the products manufactured in bulk are clinically tested and verified.
BO International welcomes any customization to the manufacturing formula of Private label Kumkumadi Body Lotion. We provide the product in any desired customized packaging options, from tube to pump. This makes us a top third-party manufacturer of premium quality Kumkumadi Body Lotion & Other Skin care products.
BO International is the perfect private label manufacturer of Kumkumadi Body Lotion Brand to stand as a unique and best quality product in the market. We promise the best proficiency level of research and development to explore your needs and wants that fit your product design and customize accordingly.
BO International is certified with ISO-WHO, GMP, KOSHER, HACCP, HALAL, etc. We promise timely delivery within the country and even in 120+ international countries like Canada, Australia, the UK, and the USA with the help of the logistic connection with DHL, FedEx, Blue Dart, India Post, etc.
Frequently Asked Questions
Can Kumkumadi body lotion be used for oily skin?
Kumkumadi body lotion is non-greasy and absorbs quickly into the skin pores. Therefore, it can be used for all types of skin including oily skin.
Can Kumkumadi body lotion be used during pregnancy?
Yes, Kumkumadi body lotion can be applied to the body during pregnancy.
Does Kumkumadi body lotion darken skin?
No, in fact, it makes your skin lighter and brighter as it contains herbal ingredients that possess skin brightening properties.
Does Kumkumadi body lotion cause acne?
Since Kumkumadi body lotion is a lightweight and non-greasy body lotion, it does not clog pores and cause acne. In fact, it contains Ayurvedic oils that prevent and heal acne.
Is Kumkumadi body lotion good for the face?
As Kumkumadi body lotion works against dark spots, wrinkles, and pigmentation, it can be applied to the face.