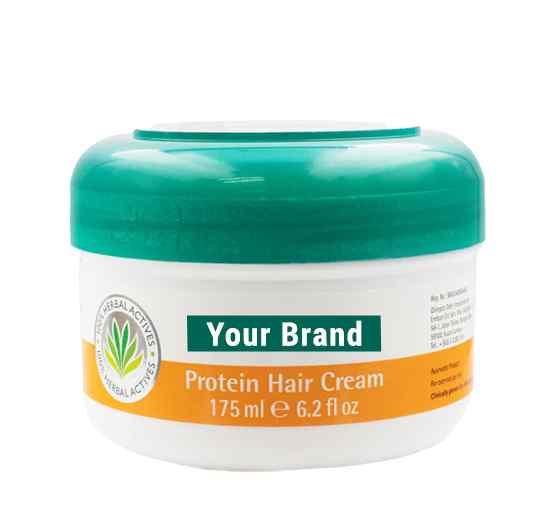 Private Label Protein Hair Cream Manufacturer
Benefits:

Strengthen Hair,

Reduces Dandruff,

Promotes Hair Growth

MOQ: 2000 Unit
Lead Time: 20 Days/1000 unit
Packaging Size: 50ml,100ml
Packaging Type: Jar
Private Label: Available
Custom Formula: Available
Trade Assurance: On-time Delivery Guarantee Refund Policy
Hair is one of the most important parts of our body and our daily life it needs extra protein and good care for maintaining healthy hair as we age and grow old. Private label Protein hair cream products contain extracts from natural substances like Indian gooseberry, wheatgerm, chickpea, and thistles. These naturally available ingredients make the hair grow faster and healthier. They are used from the time of ayurvedic practices and have no side effects as well. Customized third party Protein hair cream nourishes the scalp as well as the hair for overall healthy and consistent hair growth. It also has amla extracts that make the hair stronger and darker.
Using a protein hair cream private label product after going through any kind of hair treatment can reduce the damage to hair due to chemical reactions and restore the hydration to the texture of the hair. Protein hair cream nourishes the hair and makes them look more voluminous and healthy.
Protein Hair Cream Ingredient List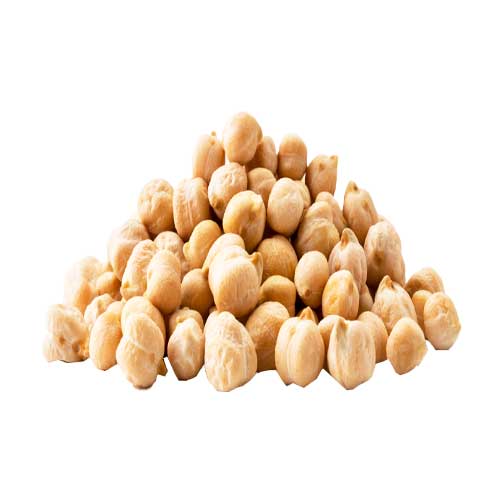 Chickpea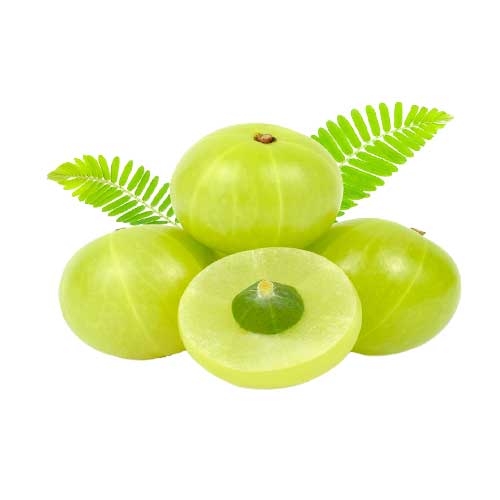 Amla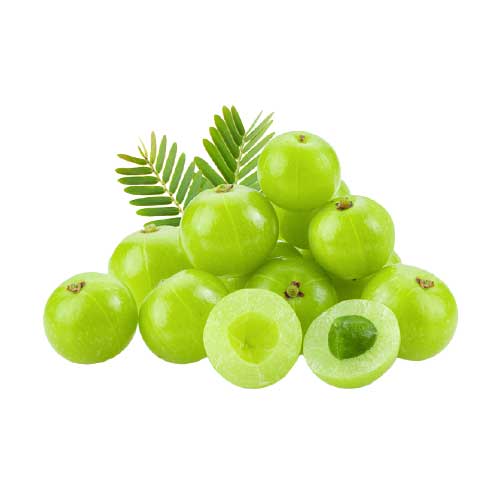 Gooseberry
Protein Hair Cream Benefits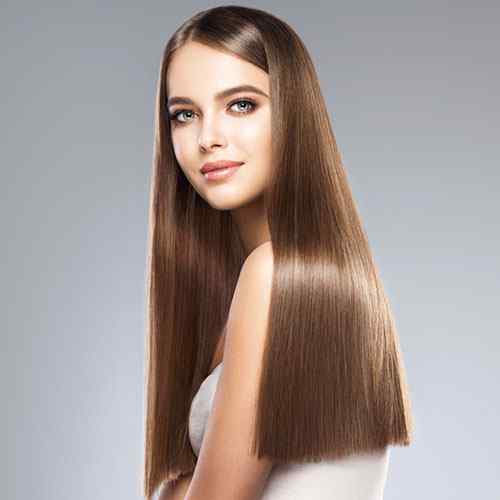 Strengthen Hair
Using a protein hair cream can make the roots stronger and reduce hair fall. This cream can prevent the breakage of hair and provide nourishment for the roots of the hair to be stronger from the scalp to the tip.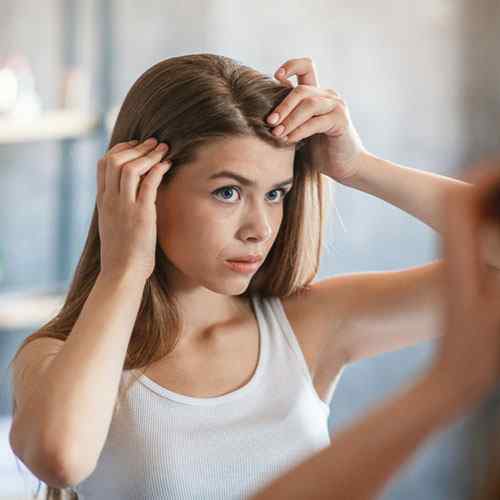 Anti Dandruff
Protein hair cream nourishes and hydrates the scalp due to the scalp skin does not get dried up and losses hair. It has amla extracts that have medicinal and ayurvedic properties for maintaining a healthy and dandruff-free scalp.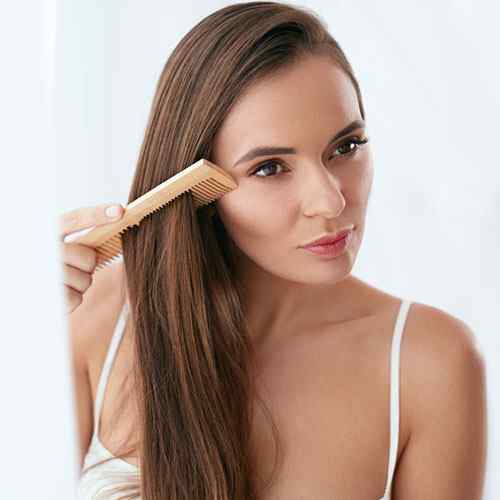 Promotes Hair Growth
Natural oils and chickpea extract are well known for the boost in hair growth in the body for ages. At the same time, as it is a natural product it has no side effects and can be used by any hair type to maintain overall hair health.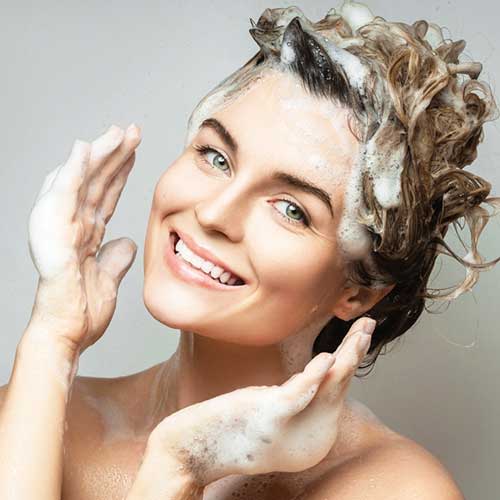 Step 1
Wash and condition your hair properly with sulfate-free products.
Step 2
Towel-dry your hair with a soft and clean towel.
Step 3
Apply the cream on damp hair before stepping out for better protection.
Private Label Protein Hair Cream Manufacturer
Bo International is a leading Private Label Protein Hair Cream Manufacturer and a Third-party contract-based Company in India. We provide private label, custom formulation, customized packaging and contract manufacturing of Protein Hair Cream
We Produce Protein Hair Cream using a standardized and certified international process that enables us to extract all of the advantageous active elements. We are 3rd Party Protein Hair Cream contract-based private labeling manufacturer and all the products manufactured in bulk are clinically tested and verified.
Bo International welcomes any kind of customization to the manufacturing formula of Protein Hair Cream. We provide the product in any desired customized packaging options, from tube to pump. This makes us one of the top third-party manufacturers of premium quality Protein Hair Cream Manufacturer & Other Skincare products.
Bo International is the perfect private label manufacturer of Protein Hair Cream to stand as a unique and best quality product in the market. We promise the best proficiency level of research and development to explore your needs and wants that fit your product design and customize accordingly.
BO International is certified with ISO-WHO, GMP, KOSHER, HACCP, HALAL, etc. We promise timely delivery within the country and even in 120+ international countries like Canada, Australia, the UK, and the USA with the help of the logistic connection with DHL, FedEx, Blue Dart, India Post, etc.
Frequently Asked Questions
Is protein hair cream good for hair?
Yes, protein hair cream makes hair grow faster and healthier.
How long does protein hair cream work last?
The effect of the protein hair cream will last till the hair is not washed with shampoo.
When to apply protein hair cream?
Protein hair cream can be applied before and after using shampoo on hair.