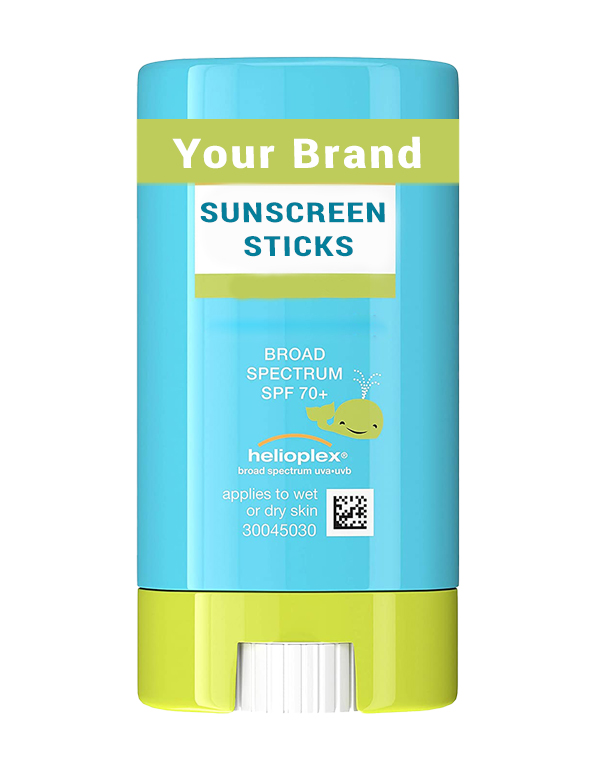 Private Label Sunscreen Sticks Manufacturer
Benefits:

Sun Protection,

Lightweight Formula,

Protection From UV Rays

MOQ: 2000 Unit
Lead Time: 20 Days/1000 unit
Packaging Size: 10g,20g
Packaging Type: Bottle
Private Label: Available
Custom Formula: Available
Trade Assurance: On-time Delivery Guarantee Refund Policy
Developed with utmost precision, our private label Sunscreen Stick comes with SPF 30 that provides broad-spectrum sun protection. This third party sunscreen stick product comes in an easy and convenient stick form that is easy to carry and apply on the face or any needed area. The private label sunscreen stick protects your skin from UVA and UVB rays and from all the sun's dangerous rays. Crafted using a lightweight texture, our sunscreen stick does not feel heavy on the skin and is non-comedogenic, so it suits all skin types. Our third party sunscreen is 100% mineral active and protects skin from sunburn, inflamed skin, and pigmentation.
It contains a superficial combination of sheer titanium oxide and zinc oxide, along with other natural ingredients and vitamins that help protect skin from the damage caused by free radicals. This chemical-free sunscreen provides skin with the required moisturization. Our private label sunscreen stick comes in a portable size and is non-greasy, which makes it easy to apply on all fragile areas. It's time to protect your skin from sun damage, dryness, and roughness with this protective sunscreen stick.
Sunscreen Stick Ingredient List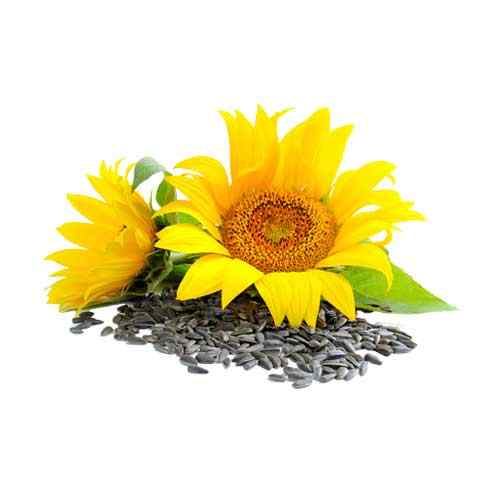 Sunflower Seed Oil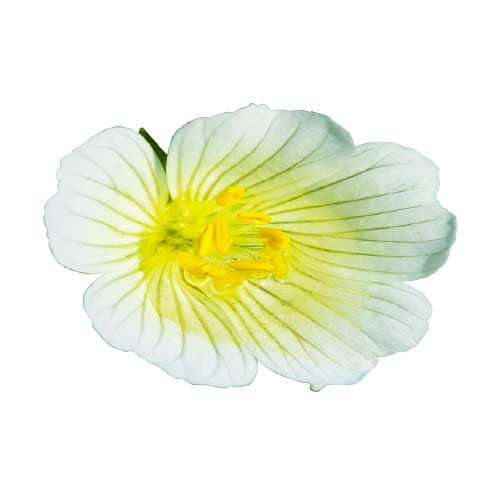 Meadowfoam Seed Oil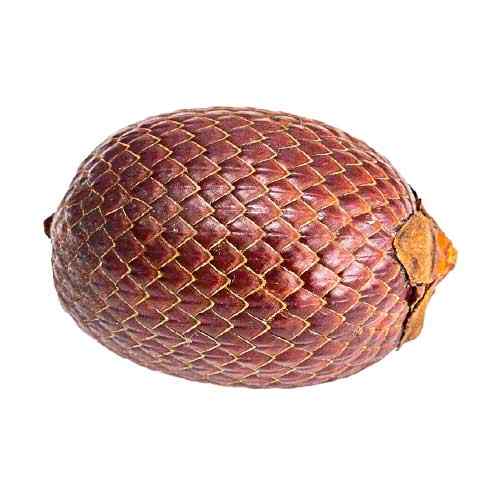 Mauritia Flexuosa Fruit Oil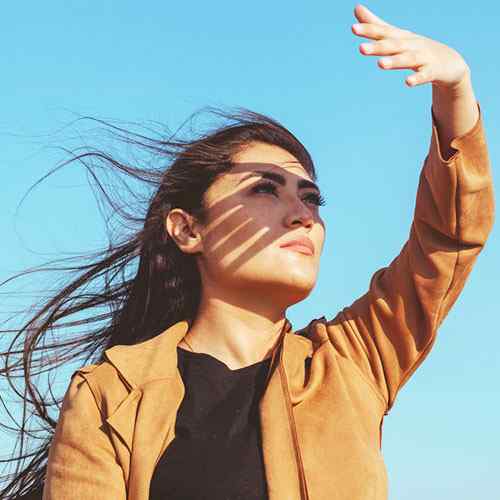 Sun Protection
One mess-free idea is to carry sun protection anywhere or everywhere you go. As it comes in stick form, applying a sunscreen stick is a much drier and far less messy option when compared to other typical sunscreen lotions and creams.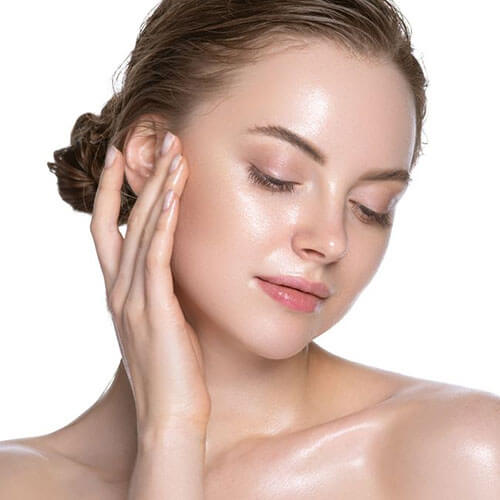 Fights Acne
Sunscreen sticks are specifically perfect for acne-prone skin. Unlike other sunscreen creams or lotions, sunscreen sticks are crafted using a lightweight formula that tends to benefit those who struggle with acne or pimple breakouts. Our sunscreen stick contains 100% mineral-active ingredients that protect all skin types equally.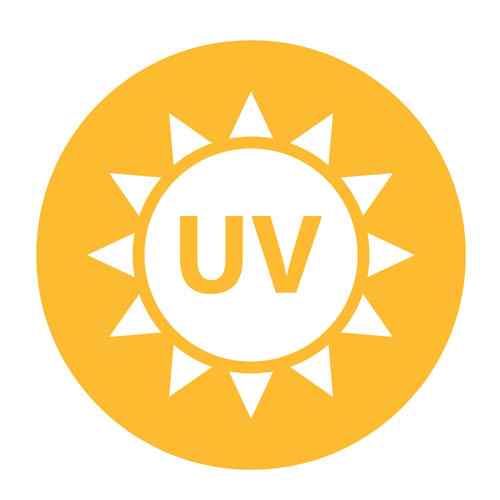 Protection From UV Rays
Our sunscreen stick has a broad spectrum SPF 50, reflects both UVB and UVA rays to help prevent sunburn, and decreases the risk of skin cancer and early signs of aging due to sun exposure. It also defends against the signs of skin sensitivity, including irritation, roughness, tightness, and weakened skin barrier.
Step 1
Take Sunscreen Sticks.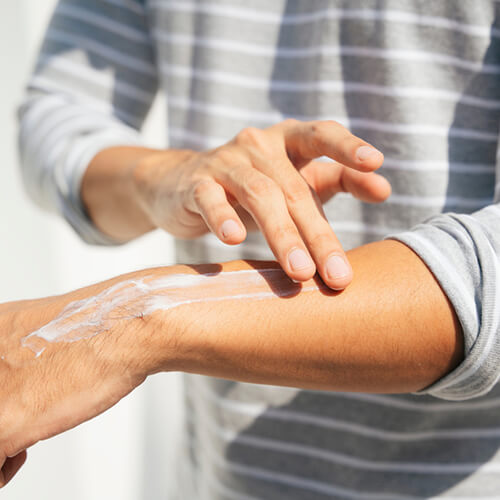 Step 2
Apply Sunscreen Sticks on the face.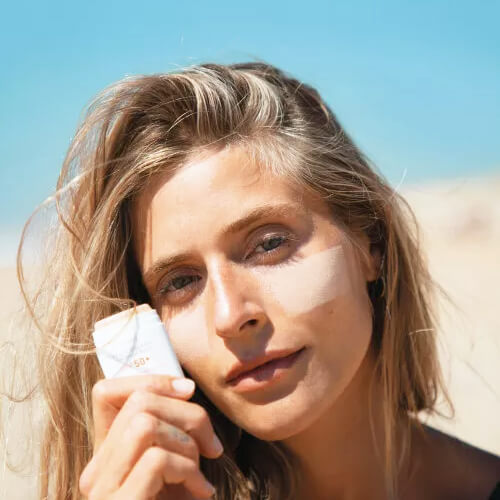 Step 3
Spread Sunscreen Sticks on the skin.
Private Label Sunscreen Stick Manufacturer
BO International is a leading Sunscreen Stick Private Label Manufacturer and a Third-party contract-based Company in India. We provide private label, custom formulation, customized packaging and contract manufacturing Sunscreen Stick Products.
We Produce Sunscreen Stick using a standardized and certified international process that enables us to extract all advantageous active elements. We are 3rd Party Sunscreen Stick contract-based private labelling manufacturer, and all the products manufactured in bulk are clinically tested and verified.
BO International welcomes any customization to the manufacturing formula of Private label Sunscreen Stick. We provide the product in any desired customized packaging options, from tube to pump. This makes us a top third-party manufacturer of premium quality Sunscreen Stick & Other Skin care products.
BO International is the perfect private label manufacturer of Sunscreen Stick Brand to stand as a unique and best quality product in the market. We promise the best proficiency level of research and development to explore your needs and wants that fit your product design and customize accordingly.
BO International is certified with ISO-WHO, GMP, KOSHER, HACCP, HALAL, etc. We promise timely delivery within the country and even in 120+ international countries like Canada, Australia, the UK, and the USA with the help of the logistic connection with DHL, FedEx, Blue Dart, India Post, etc.
Frequently Asked Questions
Are sunscreen sticks hygienic?
Yes, sunscreen sticks are completely hygienic and safe to use.
What are sunscreen sticks for?
Sunscreen sticks are solid bars of sunscreen that you may apply to your face and/or body fast and simply. They're also great for touch-ups, getting into hard-to-reach crevices, and reapplying on frequently burned regions like the top of the nose and cheek.
Can I use a sunscreen stick on my lips?
Yes, you can use a sunscreen stick on your lips. All you have to do is rub your facial sunscreen stick onto the lips, which will work the same.
How long does a sunscreen stick last?
Generally, they last for 1-2 hours. Thus, it is advised to reapply it after a few hours intervals to keep your skin protected.
Do sunscreen sticks cause wrinkles?
No, sunscreen sticks do not cause any wrinkles.