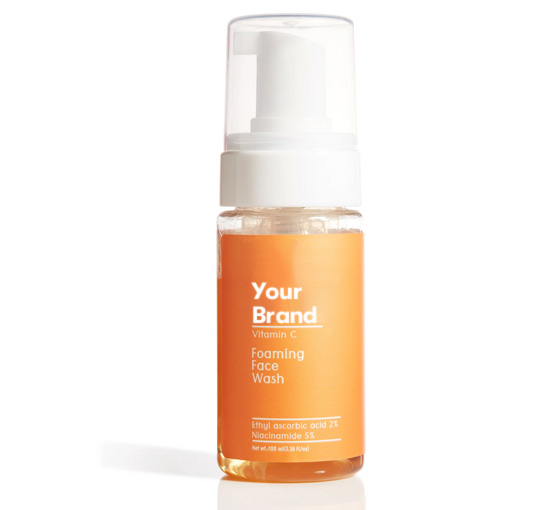 Private Label Vitamin C Foaming Face Cleanser Manufacturer
Benefits: Protects Skin

, Clears Skin

,

Brightens Skin

MOQ: 1000 Unit
Lead Time: 20 Days/1000 unit
Packaging Size: 30ml
Packaging Type:

Foaming Bottle

Private Label: Available
Custom Formula: Available
Trade Assurance: On-time Delivery Guarantee Refund Policy
The vitamin C foaming face cleanser contains vitamin C. Vitamin C contains powerful antioxidants that protect your facial skin. It also possesses skin lightening properties that rejuvenate your skin and improves its complexion.
At BO International, we provide high-quality vitamin C face wash and foaming vitamin C cleanser at wholesale rates. We provide custom formulas to help you include the ingredients of your choice. It also helps you launch unique face cleansers and face washes in the market. Our research and development team constantly tries to upgrade the formulas. They verify the authenticity of the ingredients before using them in the formula.
Our quality control team ensures that each product is verified for quality and safety before it gets packaged. We provide high-quality vitamin foaming face wash along with packaging, marketing, website-designing, and other third-party labelling services. Our association with the top logistics firms helps us to deliver the vitamin C foaming cleanser and face washes without any delay. Connect with our sales executive to know more about our private label services.
Vitamin C Foaming Face Cleanser Ingredient List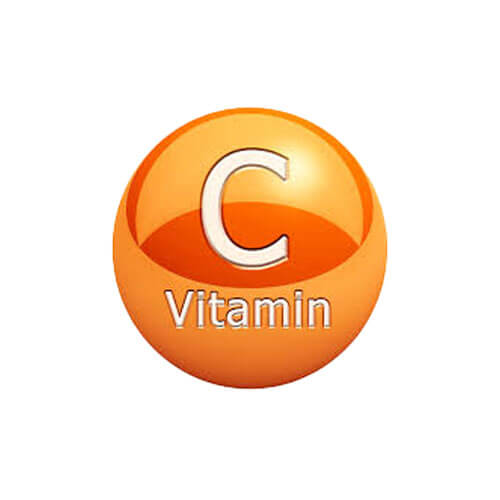 Vitamin C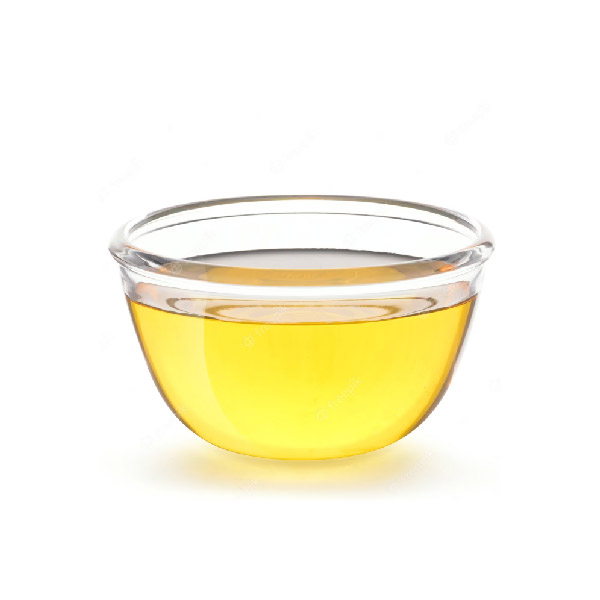 Phytic Acid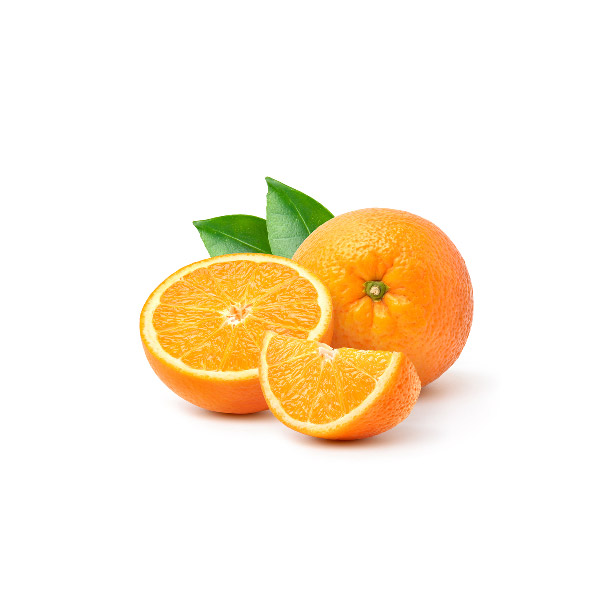 Orange Fruit Extract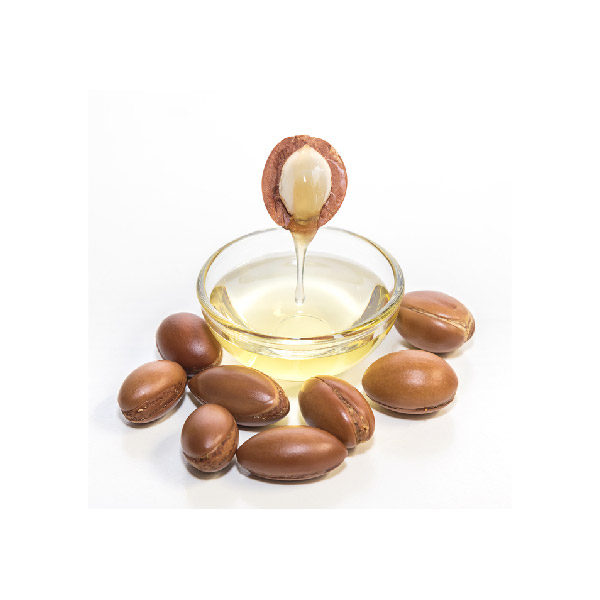 Moroccan Argan Oil
Vitamin C Foaming Face Cleanser Benefits
Protects Skin
Our vitamin C foaming face cleansers protect your skin from free radicals. The powerful antioxidants present in them neutralise the free radicals and prevent them from damaging your skin. Our foaming face washes and cleansers also protect your skin from external damaging factors like humidity and pollution.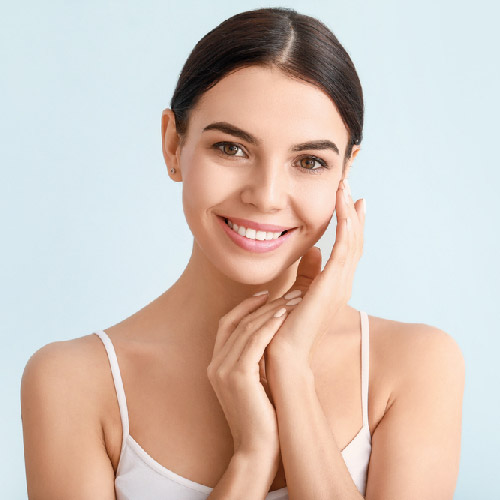 Clears Skin
The vitamin C foaming face cleanser clears up your skin by eliminating dirt, excess oil, grime, dust, bacteria, and other toxins. It cleanses your complexion and also prevents issues like blackheads, pimples, acne, etc. You get a clear and healthy complexion by using our vitamin C foaming face wash and cleanser regularly.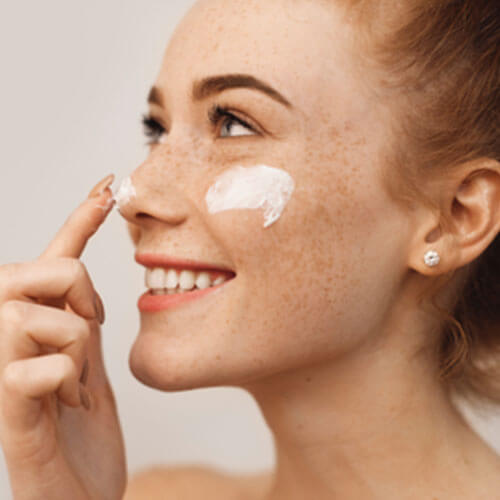 Brightens Skin
Vitamin C contains natural skin lightening properties. Due to these properties, your complexion is enhanced naturally. It also helps to fade pigmentation, dark spots, and other blemishes from your face. As a result, you get a clear and spotless complexion after using our foaming face cleanser with vitamin C.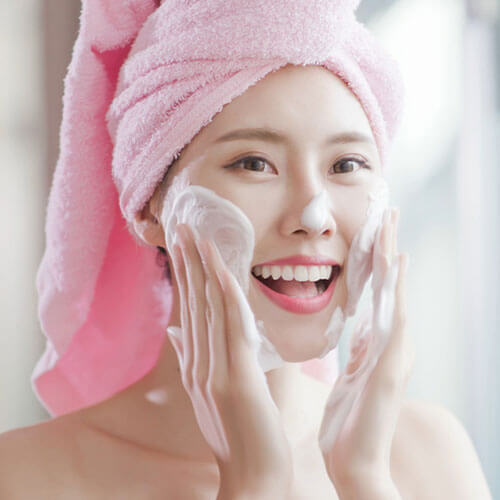 Step 1
Cleanse your face with plain water first. Apply our foaming face wash with vitamin C.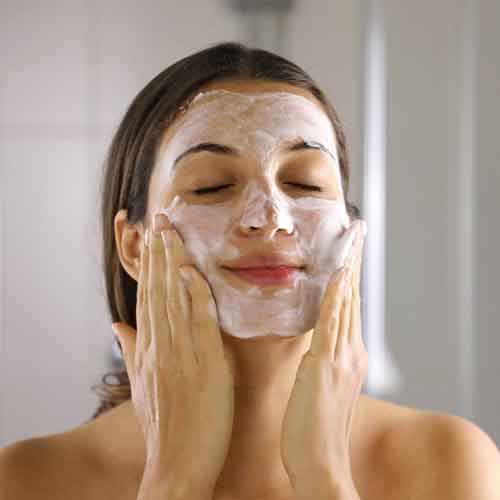 Step 2
Massage the face wash in circular motions and upward strokes. Keep massaging for 3-5 minutes.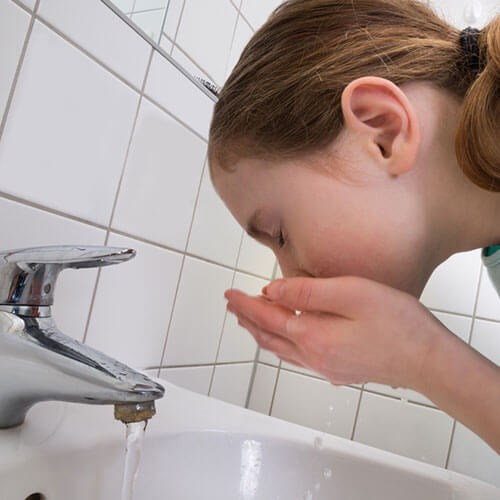 Step 3
Now, rinse your face with lukewarm water. Follow this process daily to get faster results.
Private Label Vitamin C Foaming Face Cleanser Manufacturer
Bo International is a leading Vitamin C Foaming Face Cleanser and a Third-party contract-based Company in India. We provide private label, custom formulation, customized packaging and contract manufacturing of Vitamin C Foaming Face Cleanser
We Produce Vitamin C Foaming Face Cleanser using a standardized and certified international process that enables us to extract all of the advantageous active elements. We are 3rd Party Vitamin C Foaming Face Cleanser contract-based private labeling manufacturer and all the products manufactured in bulk are clinically tested and verified.
Bo International welcomes any kind of customization to the manufacturing formula of Vitamin C Foaming Face Cleanser.We provide the product in any desired customized packaging options, from tube to pump. This makes us one of the top third-party manufacturers of premium quality Vitamin C Foaming Face Cleanser.
Bo International is the perfect private label manufacturer of Vitamin C Foaming Face Cleanser to stand as a unique and best quality product in the market. We promise the best proficiency level of research and development to explore your needs and wants that fit your product design and customize accordingly.
BO International is certified with ISO-WHO, GMP, KOSHER, HACCP, HALAL, etc. We promise timely delivery within the country and even in 120+ international countries like Canada, Australia, the UK, and the USA with the help of the logistic connection with DHL, FedEx, Blue Dart, India Post, etc.
Frequently Asked Questions
Is vitamin C foaming face Cleanser good for acne?
Vitamin C foaming face cleanser can prevent acne as it cleanses your skin pores and eliminates the bacteria and oil that cause acne.
Does vitamin C work in a face cleanser?
Vitamin C rejuvenates the skin and increases skin protection properties of your face cleaners.
Can I use vitamin C foaming face cleanser daily?
You can use vitamin C foaming face cleanser daily if you have oily skin. People with dry and normal skin types should use it on alternate days.
Does vitamin C foaming face cleanser brighten skin?
Yes, vitamin C foaming face cleansers brighten skin due to their skin lightening properties.
What are the side effects of Vitamin C Foaming Face Cleanser?
Vitamin C can make your facial skin sensitive to light. Some people may experience skin irritation due to exposure to vitamin C and sunlight.