The recent pandemic showed us the importance of using hygiene care products. Sanitisers, hand washes, tissue papers, disinfectants, paper soaps, etc. are among the most popular hygiene care products in the market. A few brands provide these products and therefore, there is a huge opportunity for startups and small businesses to capitalise on this segment in the market.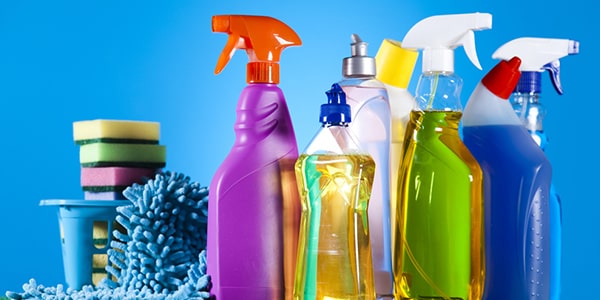 Yet, the process of manufacturing high-quality hygiene care products can be quite complicated. Brands can assign the manufacturing works to private label manufacturers who have expertise in formulating and manufacturing these products. In this article, we will learn about the benefits of private labeling in hygiene care products!
What does Private Labeling in Hygiene Care Products mean?
Private labeling in hygiene care products means outsourcing of manufacturing work of hygiene care products to private label manufacturers by brands. The private label manufacturers have predefined formulas and they also accept custom formulas and ingredients suggested by the brands. Apart from manufacturing, they also offer customised packaging solutions.
Some private label manufacturers also look after the marketing, SEO, and website design works of their clients. It is economically feasible and convenient for the brands to get their products manufactured by private label companies.
Benefits of Private Labeling in Hygiene Care Products.
Private labeling in hygiene care products has its own benefits. Some of the key benefits of private labeling have been discussed below:
1. Increased Brand Recognition:
Brands get enough time to focus on their branding strategies after giving their manufacturing works to a third-party private label manufacturer. They can utilise this time to be more visible on social media handles. At the same time, they can also promote their products through email marketing, content marketing, and social media influencers.
All of this will improve their brand image and increase the awareness of hygiene care products among the customers. It will gradually improve their sales and revenue.
2. Control over Product Line:
Hygiene care is a category that includes a long list of products. Brands may not be interested in manufacturing all these products. They can control their product line and customise it as per the current market trends and customer requirements by collaborating with a private label manufacturer. It is also possible to increase the production of the products that are performing well in the market.
Also, the brands can ask private label companies to reduce or stop the production of non-performing products. Therefore, brands can have complete control over their supply chain while working with a private label manufacturer.
3. Differentiation from Competitors:
It is essential for brands to highlight the features of their products in such a way that they seem to be better than the products offered by their competitors. Private label manufacturers can help by discovering new and improved formulas. They can also upgrade the existing formulas to provide effective products to the customers.
It will not only prove their worth but also improve their brand image. Ultimately, the high-quality products will help the brands to sell the products conveniently through offline and online markets.
4. Higher Profit Margins:
Brands need to focus on reducing production cost to earn higher profit margins. They can do so by outsourcing the manufacturing work to private label manufacturers. As the manufacturers produce the products in bulk, they offer them at wholesale rates. The brands also do not have to set up huge factories and manufacturing plants to handle their production.
The ingredients used in hygiene care products are also expensive and hard to source. Private label manufacturers work with the best suppliers who offer them the ingredients at discounted rates.
5. Flexibility to adapt to evolving Customer Demands:
Private label companies are flexible when it comes to changing the formulas and ingredients as per the request of the brands. They can also formulate new products as per the demands of the end users. As a result, brands can showcase their emphasis on innovation by working with private label manufacturers.
The private label manufacturers have dedicated research and development teams that research the uses and benefits of all the ingredients before introducing them in the formulas.
6. Premium Pricing:
Brands can get premium-quality hygiene care products and offer them at higher rates to the end users. The premium pricing can also be set due to the excellent packaging and product quality offered by the brands. Brands that offer products in the premium category can collaborate with private label manufacturers that employ the latest innovations and technologies in their production units.
Private label manufacturers must use high-quality and effective ingredients to maintain the quality and efficacy of their hygiene care products. Brands can also introduce some limited edition products to impress their customers.
7. Stronger Relationships with Customers:
Private label manufacturers maintain steady communication and strong relationships with their clients. They offer multiple communication channels so that the brands can contact them seamlessly to know the status of production. They also employ experts to discuss the requirements of the brands in detail.
These experts also suggest the product line and work with the research and development team to develop new products and innovate the existing ones. Their strong relationships with brands help them to secure long-term partnerships.
8. Cost-Effective:
Working with a private label manufacturer is more cost-effective as the brands do not have to invest a huge amount of money in buying land, supplies, equipment, and other infrastructural components. The money spent on recruiting the labourers and training them is also minimized through this collaboration. The saved money can be utilised to improve branding and marketing efforts. Brands that sell their products through online platforms usually outsource their manufacturing work to a trusted and reliable private label company. It negates the need of setting up production plants and also reduces their production costs.
These were a few reasons why brands should tie-up with a private label manufacturer to handle the production of hygiene care products. However, private label companies must be trusted and reputed in the market. They should offer the products at wholesale rates and must be flexible enough to accommodate the requirements of their clients.
Conclusion
We hope that you have understood the importance of private labeling in hygiene care products. BO International is the leading private label hygiene care product manufacturer in India. It has vast experience in handling the diverse requirements of its clientele. The customised formulas help them to introduce new and better products in the market.
They also offer customised packaging solutions as per the marketing needs of the brands. Collaboration with top logistics companies helps them to deliver the products safely. Connect with their sales team today to know more about their offerings.