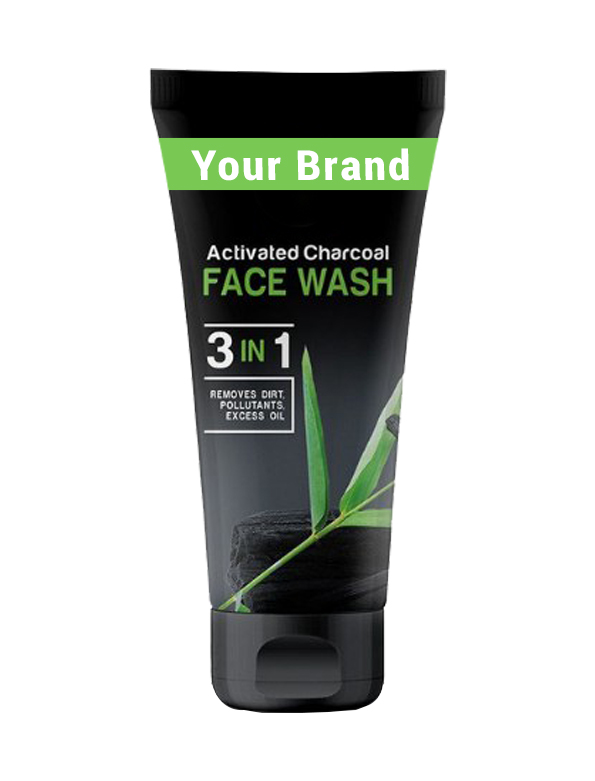 Private Label Charcoal Face Wash Manufacturer
Benefits:

Skin Cleanse,

Acne Reduction,

Cleans Blackheads.

MOQ: 1000 Unit
Lead Time: 20 Days/1000 unit
Packaging Size: 50 ml, 100 ml
Packaging Type: Jar & Bottle
Private Label: Available
Custom Formula: Available
Trade Assurance: On-time Delivery Guarantee Refund Policy
Charcoal Face Wash for men takes away the daily impurities that gather on your skin and leaves your skin feeling rejuvenated and radiant. It works wonders on men with oily skin. The natural ingredients in this private label charcoal face wash for men help prevent skin concerns like pimples, acne and blackheads hence, offers best face care for men. It does not let dirt and grime settle in your pores. With the deep cleansing action of Charcoal, you need not worry about tired and lifeless skin. Private label Charcoal face wash keeps excess oil from the skin at bay. It takes away dirt, harmful bacteria and impurities accumulated on the face to reveal revitalized skin.
Charcoal enhanced with the regenerative properties of Argan, helps to remove dead skin cells which tend to accumulate over time causing your face to look very dull. Without a hint of doubt, activated charcoal is one of the best remedial ingredients for skin problems. Private label charcoal face wash clears skin pores and removes excess oil besides removing blackheads and impurities. It also deep cleanses and treats acne.
Charcoal Face Wash Ingredient List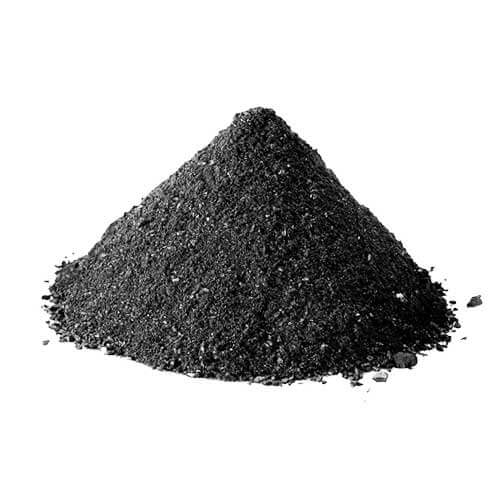 Charcoal Powder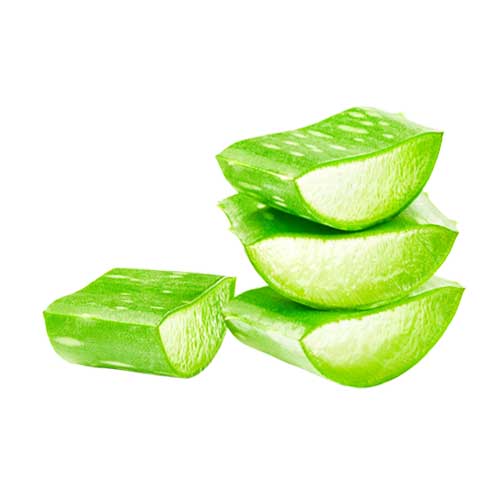 Aloe Vera Gel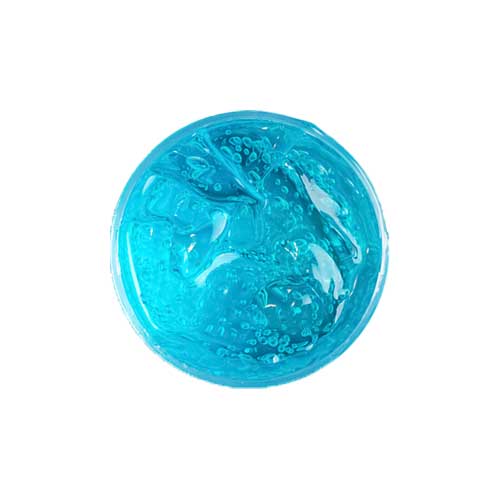 Glycerin
Charcoal Face Wash Benefits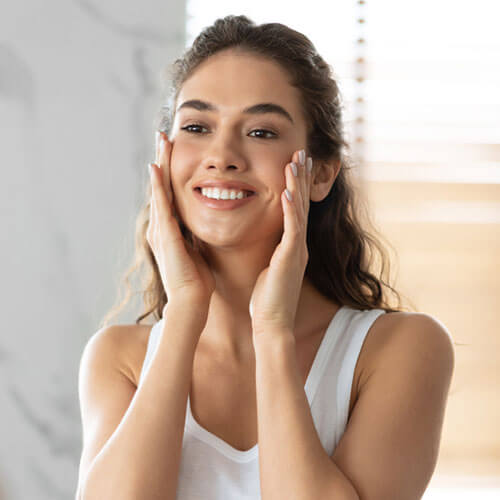 Skin Cleanse
A charcoal face wash gets deep into your pores and cleanses your skin thoroughly. It gets rid of all dust, dirt and gunk that is trapped into your skin. This helps leave your skin feeling squeaky clean and fresh. Men's skin has larger pores in comparison to women. Due to this, it traps in more dirt and dust.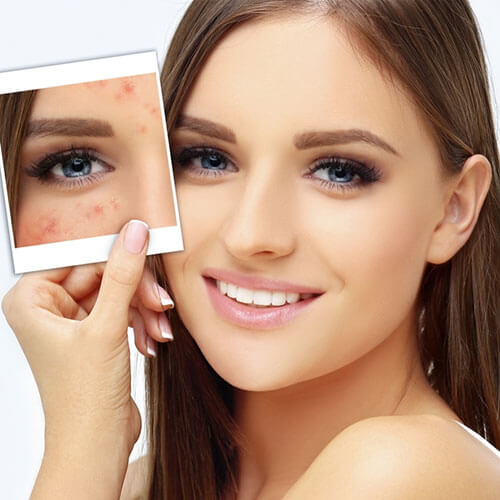 Acne Reduction
Charcoal Face Wash can highly benefit acne prone skin. Acne is caused when excess amounts of sebum produced gets trapped in your pores. One of the many charcoal benefits is that it can help you get rid of the sebum trapped in your pores. It also helps you remove acne causing bacteria and leaves your skin feeling deeply cleansed.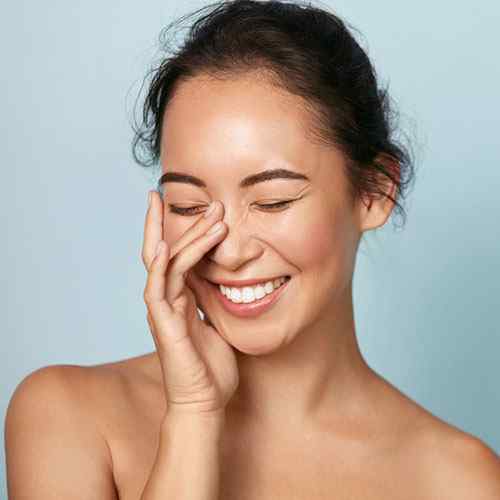 Cleans Blackheads
Blackheads cling on the skin so tight and you dread the clean-up sessions in salons. For this very reason, private label charcoal-based face washes are here to the help. Since charcoal based wash have the ability to sink deep into the pores, they also suck out all the bacteria and blackhead.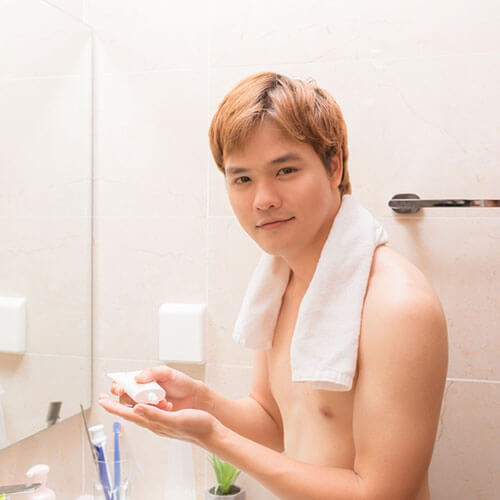 Step 1
Take a pea sized amount in your palms.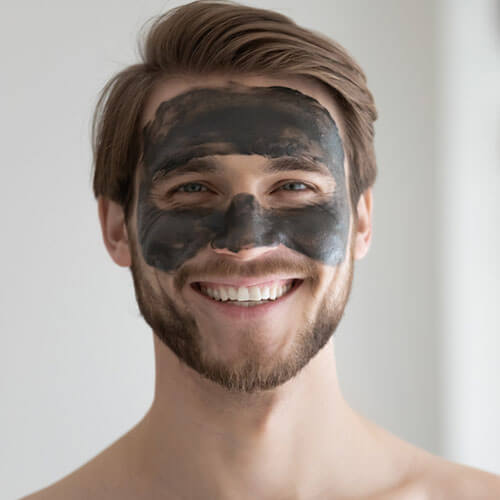 Step 2
Apply on wet face and massage in circular strokes to form lather.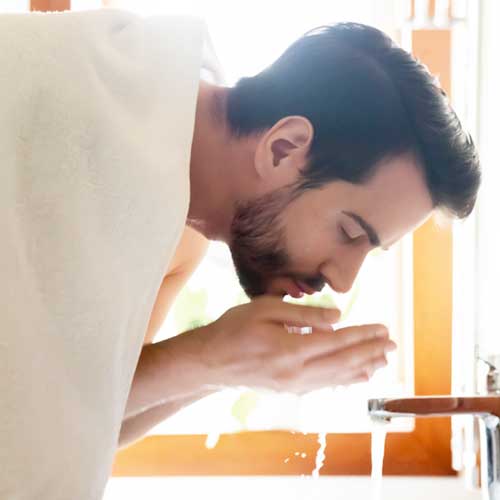 Step 3
Wash with water and pat dry with a towel.
Private Label Charcoal Face Wash Manufacturer
BO International is a leading Charcoal Face Wash Private Label Manufacturer and a Third-party contract-based Company in India. We provide private label, custom formulation, customized packaging and contract manufacturing Charcoal Face Wash Products.
We Produce Charcoal Face Wash using a standardized and certified international process that enables us to extract all advantageous active elements. We are 3rd Party Charcoal Face contract-based private labelling manufacturer, and all the products manufactured in bulk are clinically tested and verified.
BO International welcomes any customization to the manufacturing formula of Charcoal Face Wash. We provide the product in any desired customized packaging options, from tube to pump. This makes us a top third-party manufacturer of premium quality Charcoal Face Wash & Other Skincare products.
BO International is the perfect private label manufacturer of Charcoal Face Wash Brand to stand as a unique and best quality product in the market. We promise the best proficiency level of research and development to explore your needs and wants that fit your product design and customize accordingly.
BO International is certified with ISO-WHO, GMP, KOSHER, HACCP, HALAL, etc. We promise timely delivery within the country and even in 120+ international countries like Canada, Australia, the UK, and the USA with the help of the logistic connection with DHL, FedEx, Blue Dart, India Post, etc.
Frequently Asked Questions
Can I use Charcoal Face Wash daily?
For best results, use twice a day.
Does Charcoal Face Wash remove dark spots?
Charcoal based face wash also have the characteristics to remove dead skin cells and clean the skin to the core, thus leaving the skin flawless.
Is Charcoal Face Wash good for sensitive skin?
Charcoal face wash benefits are even more pronounced during the rainy season when the higher humidity levels may cause more issues for people with sensitive skin.
Does Charcoal Face Wash remove blackheads?
Charcoal based wash have the ability to sink deep into the pores, they also suck out all the bacteria and blackhead.
How often should I use Charcoal Face Wash?
Use twice a day, daily for effective results.