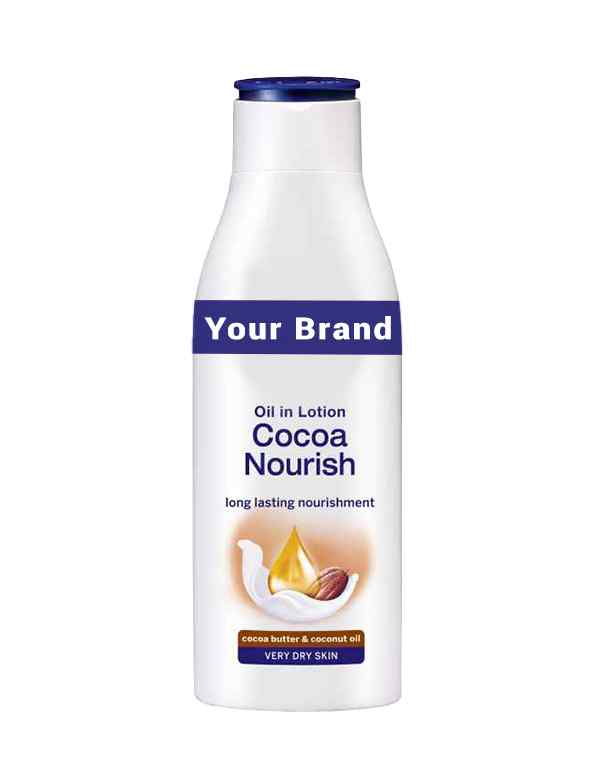 Private Label Cocoa Body Lotion Manufacturer
Benefits:

Prevents Moisture Loss,

Maintains Youthful Skin,

Reduces Inflammation.

MOQ: 2000 Unit
Lead Time: 20 Days/1000 unit
Packaging Size: 100ml, 150ml
Packaging Type: Bottle
Private Label: Available
Custom Formula: Available
Trade Assurance: On-time Delivery Guarantee Refund Policy
Cocoa butter obtained from cacao beans is rich in antioxidants. It moisturises the skin and improves its texture and elasticity. The goodness of cocoa butter can be experienced by using Cocoa Body Lotion. At Bo International, we manufacture high-quality private label cocoa body lotion that are formulated with organic ingredients. We accept custom formulas in our third party cocoa body lotion as our research team is always ready to experiment with new ingredients. Our large manufacturing facilities allow us to provide cocoa body lotion private label products at wholesale rates to our clients.
The cocoa body lotion is rich in antioxidants that protect your skin from environmental hazards. It makes your skin soft, smooth, and supple. The fatty acids present in this private label cocoa body lotion hydrate the skin deeply and prevent skin dryness and roughness. It also restores the natural glow and texture of the skin. As we use only natural ingredients in our third party cocoa body lotion, it is suitable for daily use. It suits all skin types and is especially recommended for those with dry and sensitive skin.
Cocoa Body Lotion Ingredient List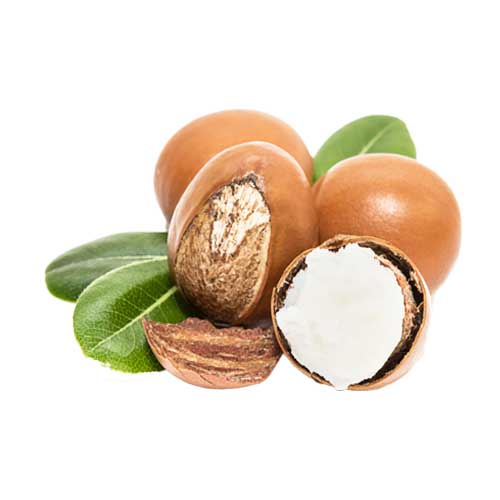 Shea Butter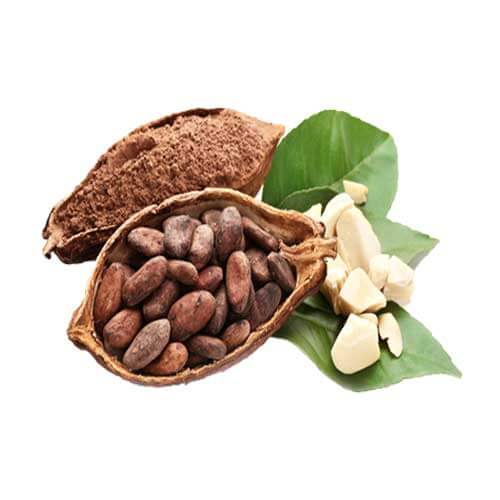 Cocoa Seed Butter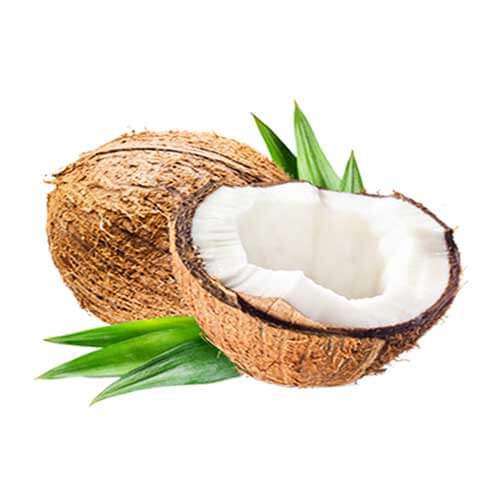 Coconut Oil
Cocoa Body Lotion Benefits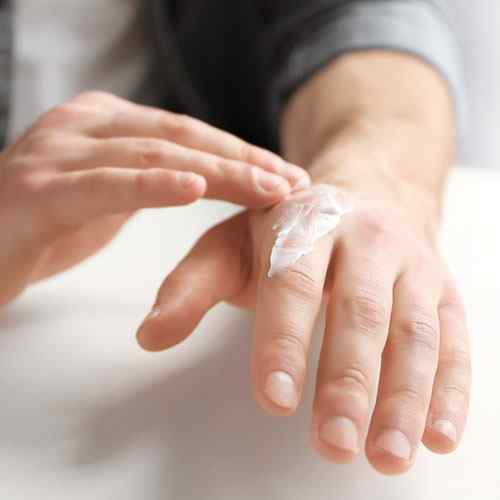 Prevents Moisture Loss
Cocoa body lotion creates a protective layer on your skin cells and prevents moisture from escaping. As a result, your skin remains soft and smooth after its application. It also hydrates the lost moisture of your skin naturally.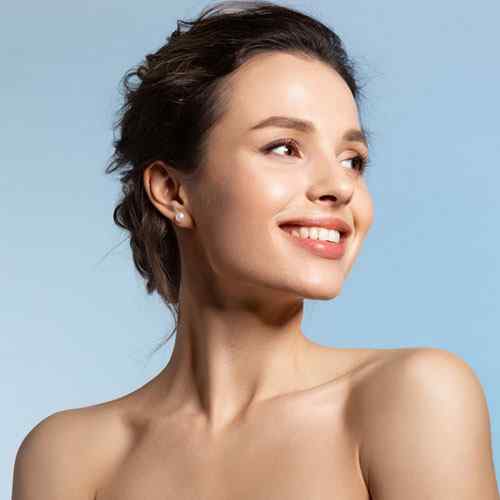 Youthful Skin
The antioxidants present in cocoa body lotion protect your skin from free radicals that damage the skin. They also revitalise your skin and minimise issues like fine lines and wrinkles. Regular application of cocoa body lotion keeps your skin youthful, moist, and healthy.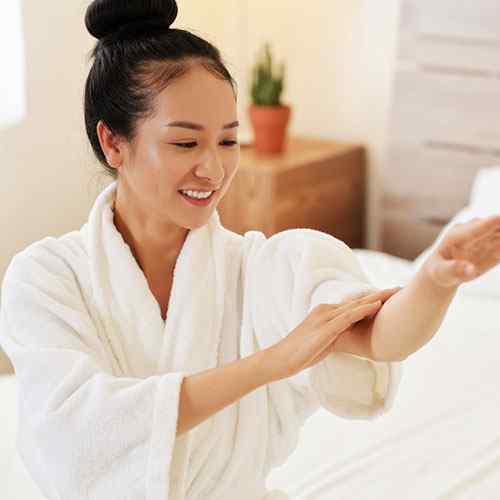 Reduces Inflammation
Dry and aggravated skin is often susceptible to issues like eczema that leads to severe skin irritation. The anti-inflammatory properties of cocoa body lotion soothe the skin and reduce irritation. It also repairs damaged skin cells due to its skin regenerative properties.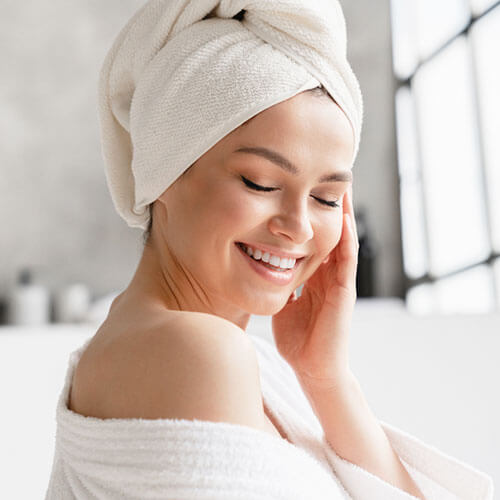 Step 1
Wash your body with a natural body wash or scrub.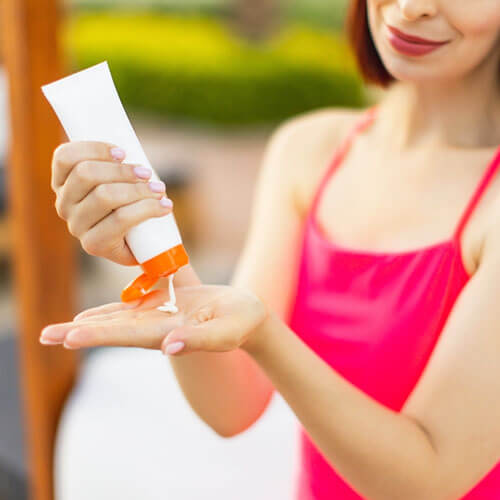 Step 2
Take a little portion of Cocoa body lotion on your palm.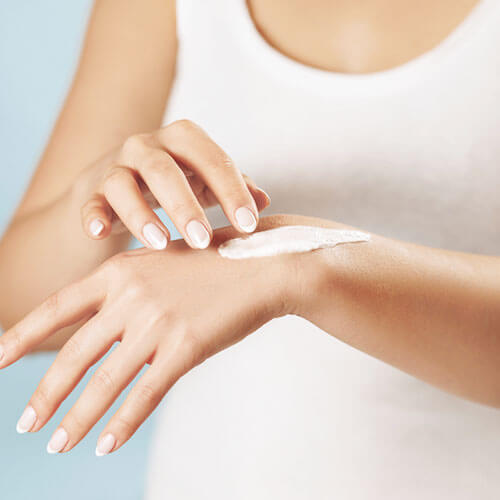 Step 3
Apply copious amounts of cocoa body lotion to your body.
Private Label Cocoa Body Lotion Manufacturer
BO International is a leading Cocoa Body Lotion Private Label Manufacturer and a Third-party contract-based Company in India. We provide private label, custom formulation, customized packaging and contract manufacturing Cocoa Body Lotion Products.
We Produce Cocoa Body Lotion using a standardized and certified international process that enables us to extract all advantageous active elements. We are 3rd Party Cocoa Body Lotion contract-based private labelling manufacturer, and all the products manufactured in bulk are clinically tested and verified.
BO International welcomes any customization to the manufacturing formula of Private label Cocoa Body Lotion. We provide the product in any desired customized packaging options, from tube to pump. This makes us a top third-party manufacturer of premium quality Cocoa Body Lotion & Other Skin care products.
BO International is the perfect private label manufacturer of Cocoa Body Lotion Brand to stand as a unique and best quality product in the market. We promise the best proficiency level of research and development to explore your needs and wants that fit your product design and customize accordingly.
BO International is certified with ISO-WHO, GMP, KOSHER, HACCP, HALAL, etc. We promise timely delivery within the country and even in 120+ international countries like Canada, Australia, the UK, and the USA with the help of the logistic connection with DHL, FedEx, Blue Dart, India Post, etc.
Frequently Asked Questions
Can I use cocoa body lotion on the face?
Yes, as cocoa body lotion is rich in vitamin E, it proves to be healthy for your facial skin.
Does cocoa body lotion bleach the skin?
The skin lightening properties of cocoa body Lotion can create bleaching effects on the skin. However, these effects are completely natural and safe for your skin.
When to apply cocoa butter body lotion?
Cocoa butter body lotion is recommended to moisturise dry and rough skin. It can be applied several times a day. Applying it right after a shower or bath provides faster results.