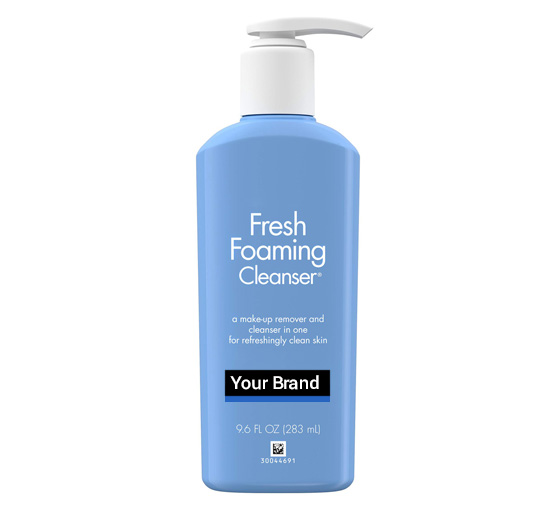 Private Label Foaming Face Cleanser Manufacturer
Benefits: Gentle, Clears Skin

, Highly Nourishing



MOQ: 1000 Unit
Lead Time: 20 Days/1000 unit
Packaging Size: 30ml
Packaging Type: Foaming Bottle
Private Label: Available
Custom Formula: Available
Trade Assurance: On-time Delivery Guarantee Refund Policy
A foaming face cleanser is developed to cleanse your face quickly. It contains surfactants that create a rich lather or foam. At BO International, we manufacture high-quality foaming cleansers. Our bulk manufacturing capabilities enable us to offer skin cleansing foam at reasonable rates to our B2B clients.
We accept custom formulas and recommendations as per the request of our clients. Our highly advanced manufacturing technologies help us in maintaining quality and safety standards. We also employ the latest tactics to offer high-quality foaming face cleansers.
Our customised packaging solutions allow us to design packaging as per your specific marketing needs. We partner with the top logistics companies who help us deliver your products safely without any delay. The use of fresh and natural ingredients allows us to provide effective foaming cleansers. Connect with us today and know more about our private label services and offerings.
Foaming Face Cleanser Ingredient List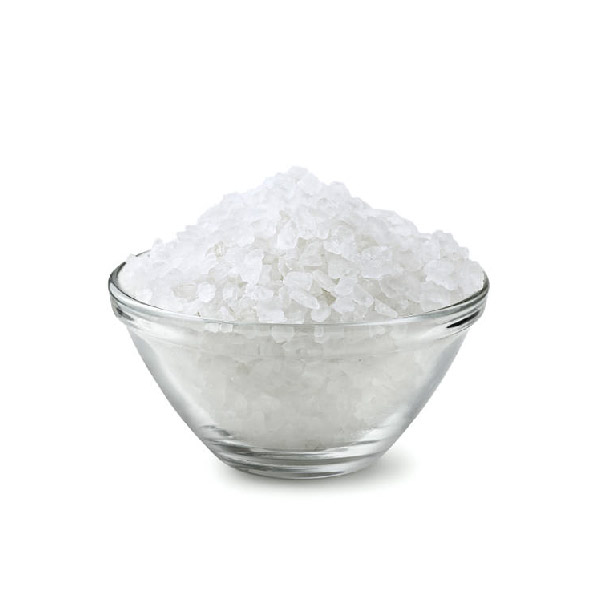 Mandelic acid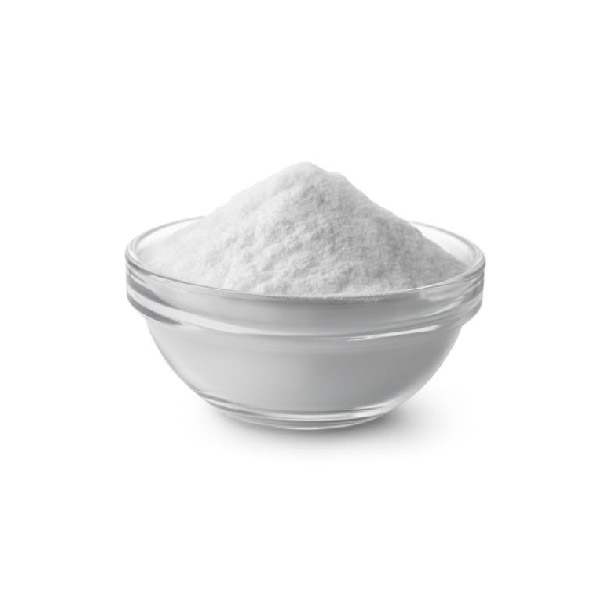 Azelaic acid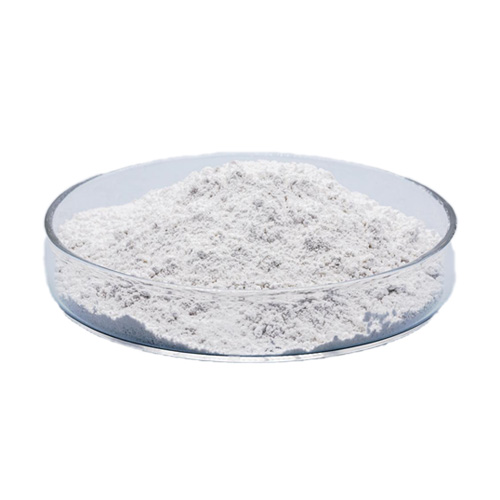 Salicylic acid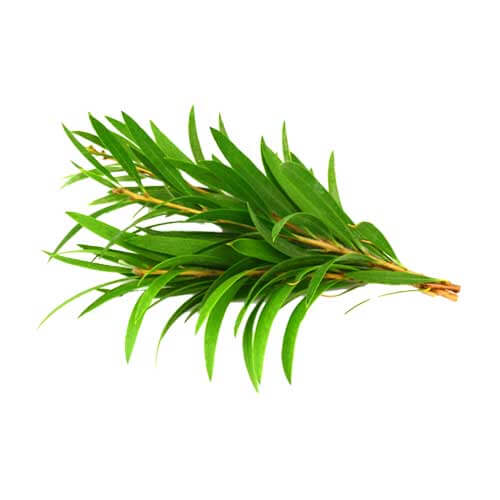 Tea Tree Oil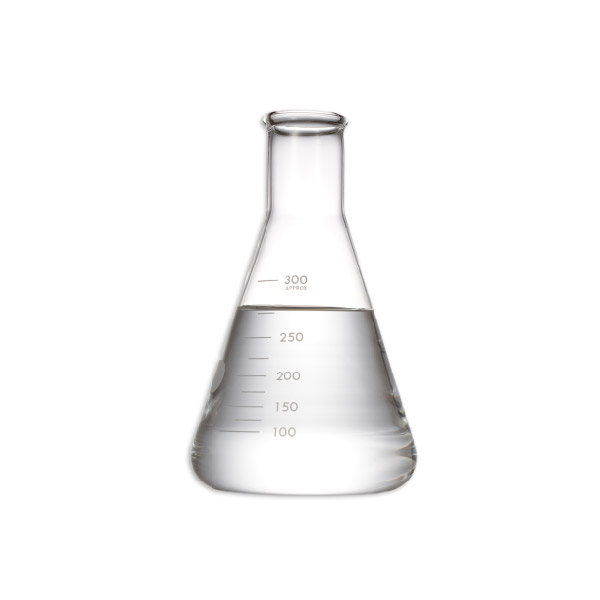 Proteol APL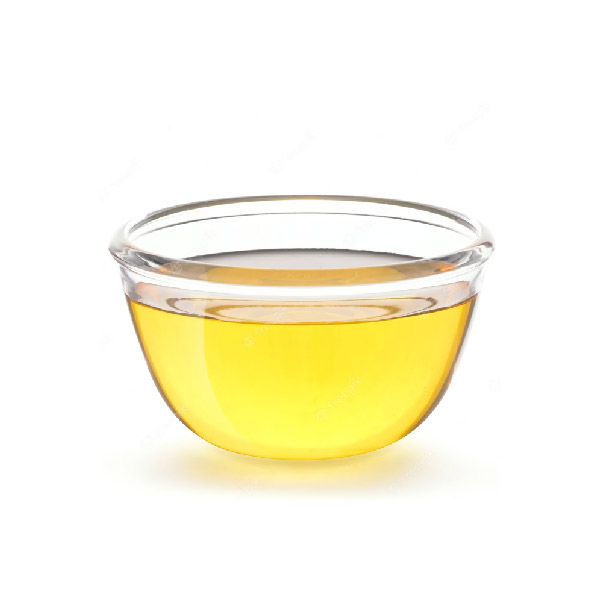 Colalipid-C
Foaming Face Cleanser Benefits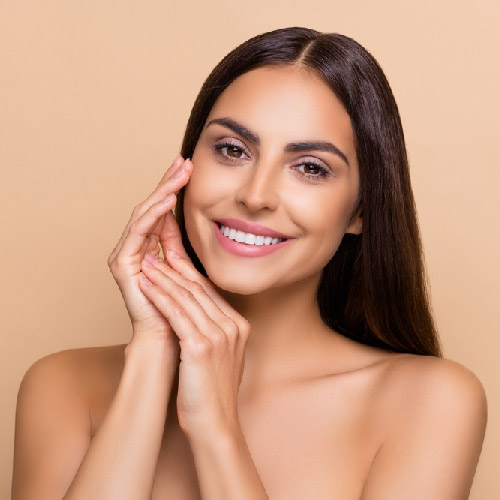 Gentle
Our mild formulas help us in providing a gentle cleansing action with our foaming cleansers. Our cleansing foam for the face is formulated to cleanse your facial skin without the drying effect. They do not cause any irritation or redness due to the presence of hydrating ingredients.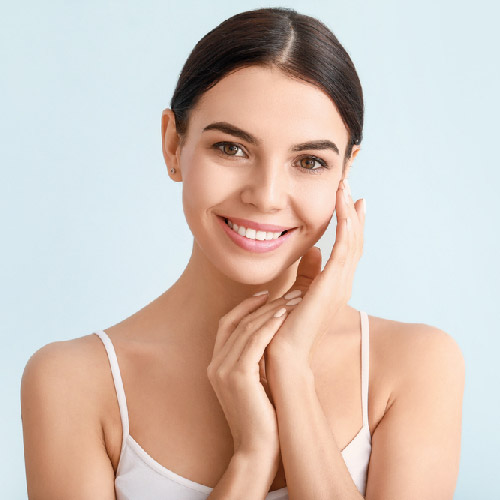 Clears Skin
Our facial cleansers are effective and remove oil, dirt, bacteria, and other toxins from your skin pores. By providing a thorough cleansing action, they help to maintain the health and hygiene of your skin. They also prevent issues like acne, pimples, and blackheads.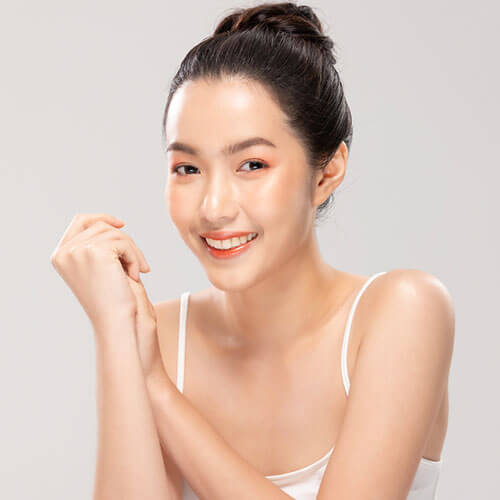 Highly Nourishing
We offer highly nourishing foaming face cleansers. They contain vitamin C, vitamin E, and other nutrients that maintain your skin's elasticity. They also brighten the dull skin and revive the lost radiance of your skin.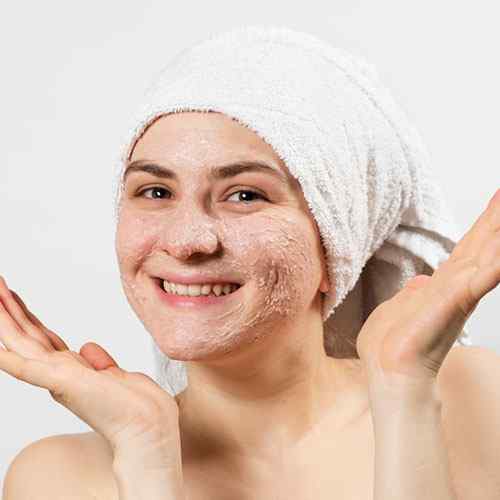 Step 1
Cleanse your face with plain water first. Use a natural face scrub or face wash if required.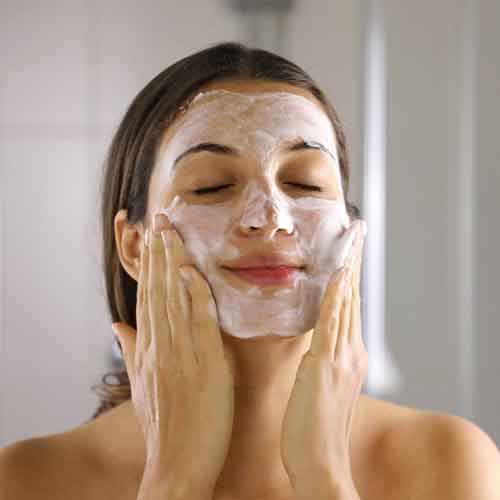 Step 2
Apply the brightening foam cleanser on your face. Massage it gently using upward strokes of your fingers.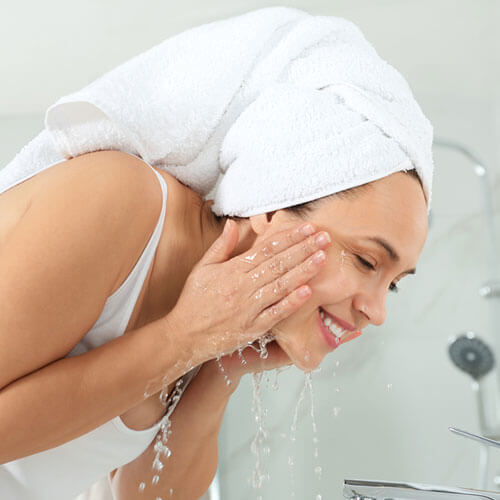 Step 3
Wash your face with lukewarm water after 3-5 minutes. Repeat this process daily for quick results.
Private Label Foaming Face Cleanser Manufacturer
Bo International is a leading Foaming Face Cleanser and a Third-party contract-based Company in India. We provide private label, custom formulation, customized packaging and contract manufacturing of Foaming Face Cleanser
We Produce Foaming Face Cleanser using a standardized and certified international process that enables us to extract all of the advantageous active elements. We are 3rd Party Foaming Face Cleanser contract-based private labeling manufacturer and all the products manufactured in bulk are clinically tested and verified.
Bo International welcomes any kind of customization to the manufacturing formula of Foaming Face Cleanser.We provide the product in any desired customized packaging options, from tube to pump. This makes us one of the top third-party manufacturers of premium quality Foaming Face Cleanser.
Bo International is the perfect private label manufacturer of Foaming Face Cleanser to stand as a unique and best quality product in the market. We promise the best proficiency level of research and development to explore your needs and wants that fit your product design and customize accordingly.
BO International is certified with ISO-WHO, GMP, KOSHER, HACCP, HALAL, etc. We promise timely delivery within the country and even in 120+ international countries like Canada, Australia, the UK, and the USA with the help of the logistic connection with DHL, FedEx, Blue Dart, India Post, etc.
Frequently Asked Questions
Is foaming face cleanser good or bad?
A foaming face cleanser that does not contain any chemicals or additives is healthy for your skin.
Can we use a foaming face cleanser daily?
You can use foaming face cleanser daily if it is made from natural and hydrating ingredients.
What are the side effects of Foaming Face Cleanser?
Side effects like skin irritation, redness, itching, etc. can occur if you use a foaming face cleanser made from synthetic ingredients and chemicals.
How long should I leave a foaming cleanser on my face?
You should not leave a foaming cleanser more than 5 effects since it may dry your skin
Should I wet my face before using Foaming Face Cleanser?
A slightly wet skin can make it easy for spreading the foaming face cleanser on your face.