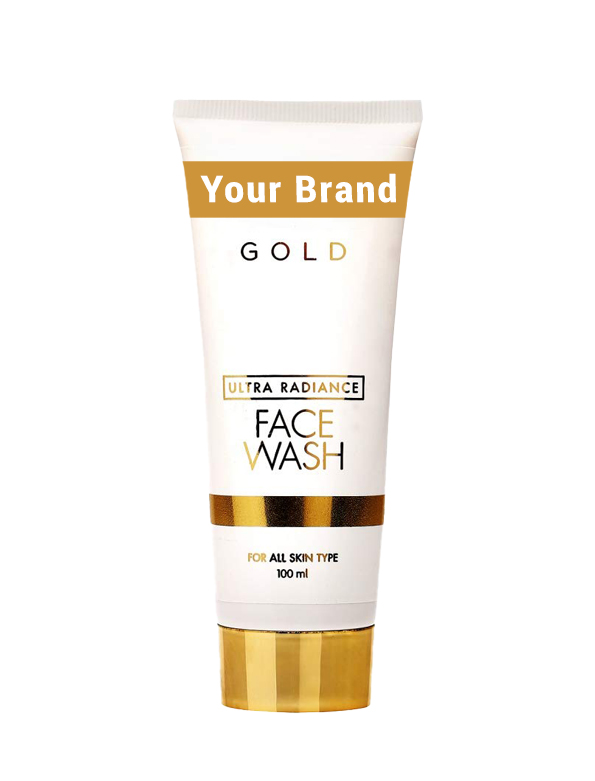 Private Label Gold Face Wash Manufacturer
Benefits: Skin Brightening

,

Anti-aging formula,

Removes dark spots

MOQ: 2000 Unit
Lead Time: 20 Days/1000 unit
Packaging Size: 50ml,100ml
Packaging Type: Tube
Private Label: Available
Custom Formula: Available
Trade Assurance: On-time Delivery Guarantee Refund Policy
Gold Face Wash is formulated to provide a radiant glow and finish to the facial skin. It usually contains ingredients like sandalwood, turmeric, colloidal gold, and more. At Bo International, we accept custom formulations and provide top-quality private label gold face wash at economical prices. Our custom third party gold face wash provide smooth, soft, and shiny skin to the users. They exfoliate the skin gently and eliminate the impurities like dust, oil, grime, and sweat particles. Regular use of our private label gold face wash will give you a clear, bright, and flawless complexion.
Rejuvenating private label gold face wash is gaining immense popularity nowadays. Our large production capacity allows us to deliver the bulk requirements of our clients. We employ standard testing and safety measures to provide premium-quality private label gold face wash products in the market. Also, we accept the custom packaging demands of our clients and help them to launch fresh and effective private label gold face wash products in the market. Contact our sales team today and get deep insights into our private label gold face wash product range!
Gold Face Wash Ingredient List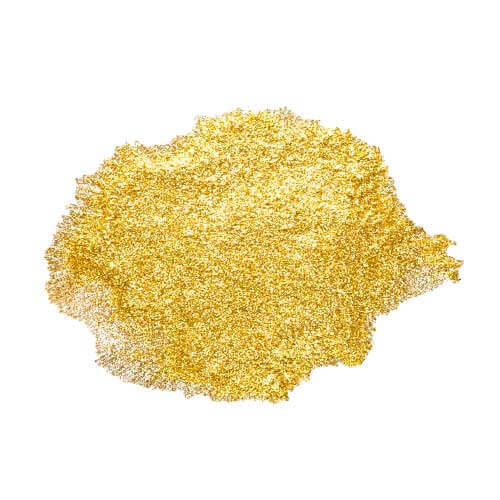 Gold Dust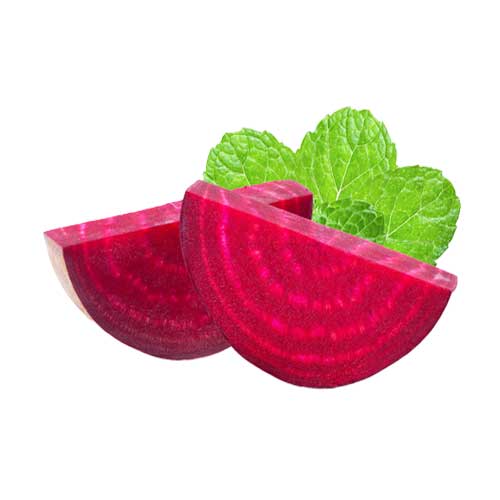 Beetroot Extract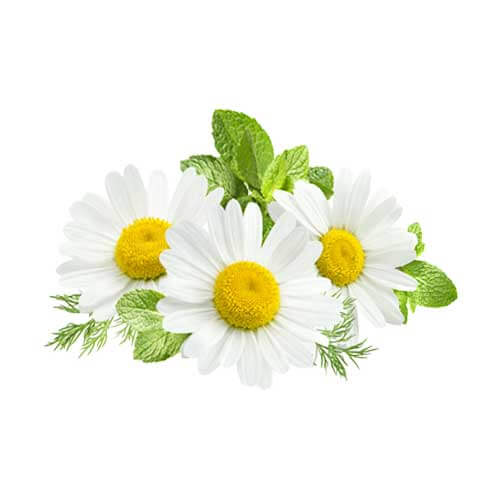 Daisy Flower Extract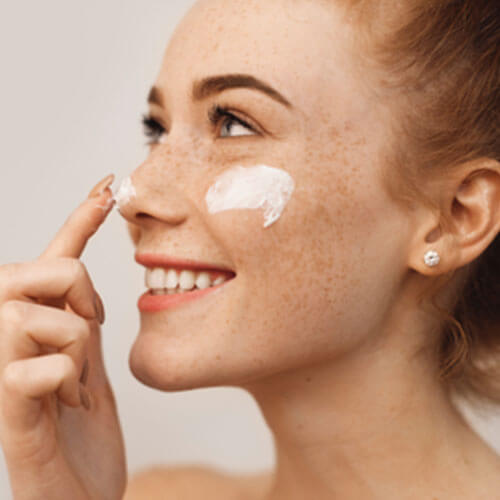 Skin Brightening
Constant exposure to pollution, dust and other external factors makes our skin dull and dark. Our private label gold face wash not only clears your skin but also gives it a radiant look and finish. Its skin-brightening properties rejuvenate your skin and de-tan your skin to improve complexion.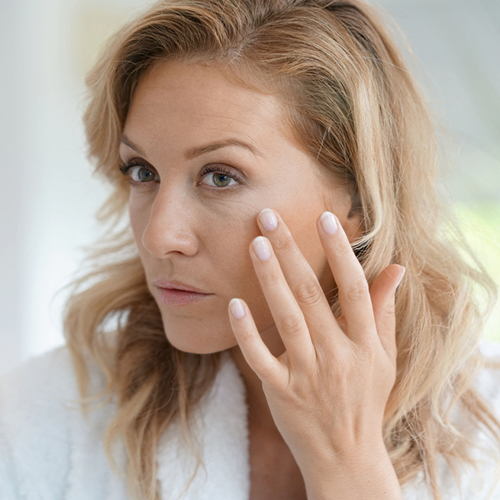 Anti-Aging Formula
Gold particles have skin-repairing properties that heal damaged skin by penetrating deep into the skin layers. They revive the healthy texture of your skin and slow down the ageing process naturally. Therefore, issues like fine lines, wrinkles, etc. can be prevented by using our private label gold face wash.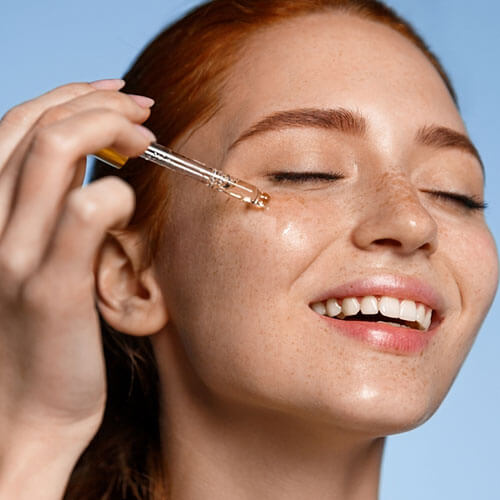 Reduces Dark Spots
Excess production of melanin results in the formation of dark spots and pigmentation. Gold inhibits the production of melanin and fades dark spots and pigmentation. Our custom private label gold face wash suits all skin types and boosts collagen production to provide you with a flawless complexion.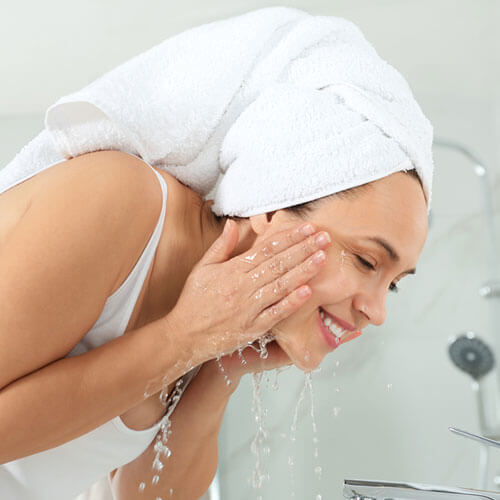 Step 1
Wash your face with normal water first. Now, apply face wash all over your face.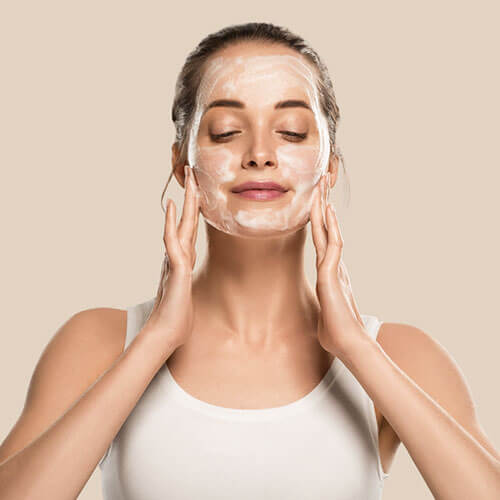 Step 2
Use circular motions to spread the face wash evenly on your face.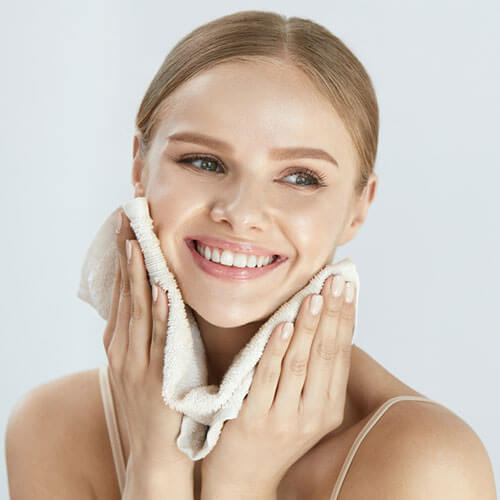 Step 3
Rinse your face with water and dry it with a towel. Use a natural moisturiser afterwards.
Private Label Gold Face Wash Manufacturer
BO International is a leading Gold Face Wash Private Label Manufacturer and a Third-party contract-based Company in India. We provide private label, custom formulation, customized packaging and contract manufacturing Gold Face Wash Products.
We Produce Gold Face Wash using a standardized and certified international process that enables us to extract all advantageous active elements. We are 3rd Party Gold Face contract-based private labelling manufacturer, and all the products manufactured in bulk are clinically tested and verified.
BO International welcomes any customization to the manufacturing formula of Gold Face Wash. We provide the product in any desired customized packaging options, from tube to pump. This makes us a top third-party manufacturer of premium quality Gold Face Wash & Other Skincare products.
BO International is the perfect private label manufacturer of Gold Face Wash Brand to stand as a unique and best quality product in the market. We promise the best proficiency level of research and development to explore your needs and wants that fit your product design and customize accordingly.
BO International is certified with ISO-WHO, GMP, KOSHER, HACCP, HALAL, etc. We promise timely delivery within the country and even in 120+ international countries like Canada, Australia, the UK, and the USA with the help of the logistic connection with DHL, FedEx, Blue Dart, India Post, etc.
Frequently Asked Questions
Is gold face wash for men or women?
Gold face wash can be used by both men and women who want to rejuvenate, cleanse, or de-tan their faces.
How does gold face wash help skin?
Gold face wash boosts collagen production and keeps your skin youthful. The gold particles repair your skin and bolster its natural defence system to keep it protected from external factors.
Is gold face wash used for dry skin?
Gold face wash that contains hydrating ingredients like Aloe Vera gel, glycerin, etc. can be used for dry or mature skin.