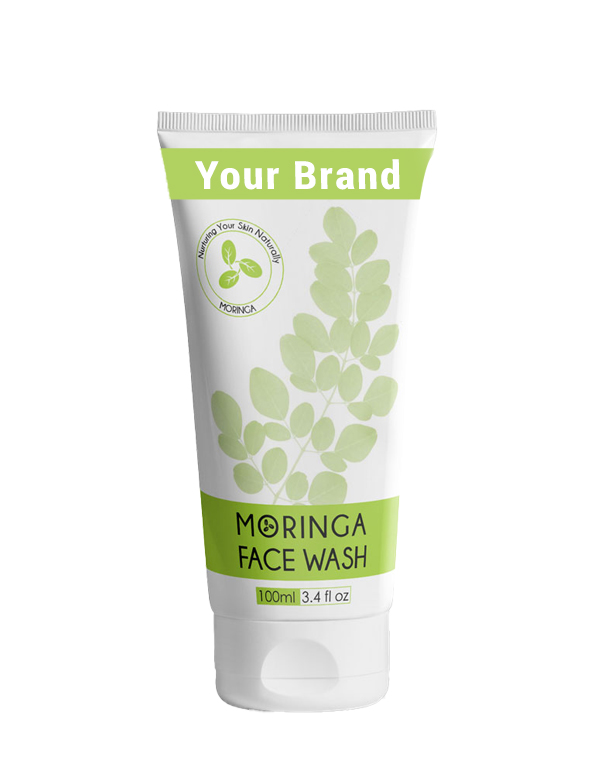 Private Label Magical Moringa Face Wash Manufacturer
Benefits:

Lighten Skin,

Revive Dull Skin,

Dark Spots,

MOQ: 1000 Unit
Lead Time: 20 Days/1000 unit
Packaging Size: 50ml, 100ml
Packaging Type: Tube, Jar & Bottle
Private Label: Available
Custom Formula: Available
Trade Assurance: On-time Delivery Guarantee Refund Policy
Magical Moringa Face Wash has an antioxidant that protects the skin from oxidative stress while also thoroughly cleansing and detoxifying it. It is a pore-cleansing and pore-purifying face wash that will remove dirt and pollutants from your face's pores while battling free radicals with its antioxidant-rich mix.
Private label Magical Moringa Face Wash has moringa, shea butter, and witch hazel. This aids in pore-tightening for your skin and removes grime, which purifies the skin. It helps to improve skin tone, texture, and clarity to reveal brighter, more vibrant skin. It is a paraben-free detoxifying private label moringa face wash that is good for all skin types.
Moringa Face Wash Ingredient List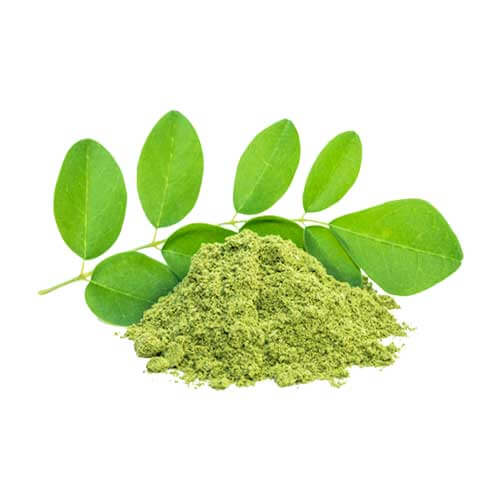 Moringa Extract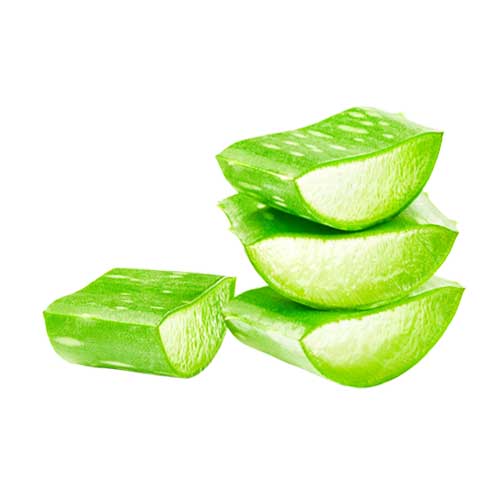 Aloe Vera Extract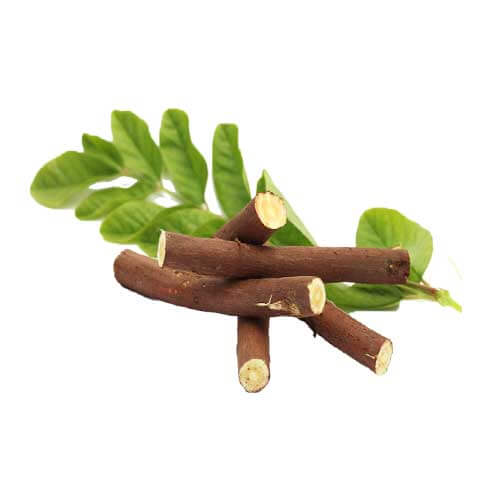 Liquorice Extract
Moringa Face Wash Benefits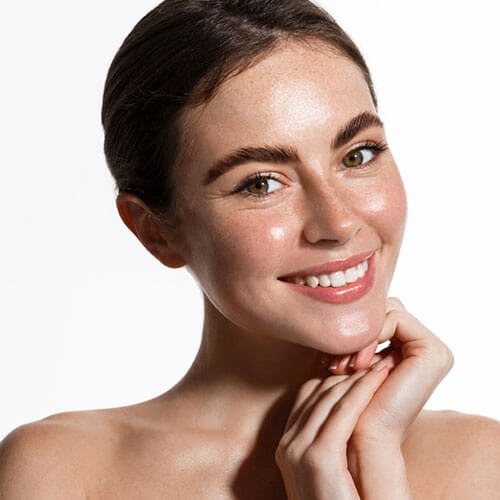 Detox
Private label Magical Moringa Face Wash will help you achieve the perfect cleanup for your face after a long day or before you head out. It is a face wash that will clean and purify your pores while removing dirt and pollutants. It has a calming aroma and replenishes your skin.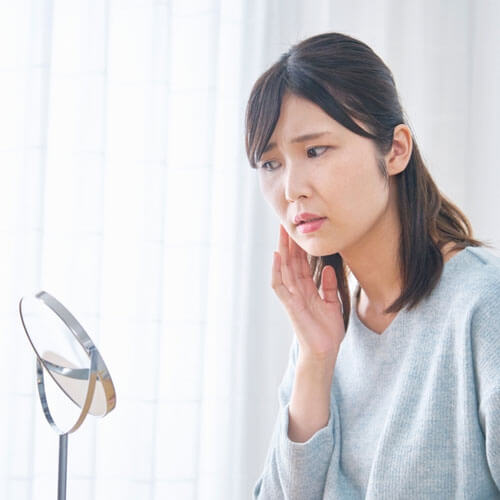 Revive Dull Skin
The skin may appear dry and dull due to excessive sebum secretion and plugged pores. Moringa's potent vitamins help rejuvenate dull skin, and Shea butter gently hydrates skin without making it look greasy. It hydrates the skin without removing natural oils.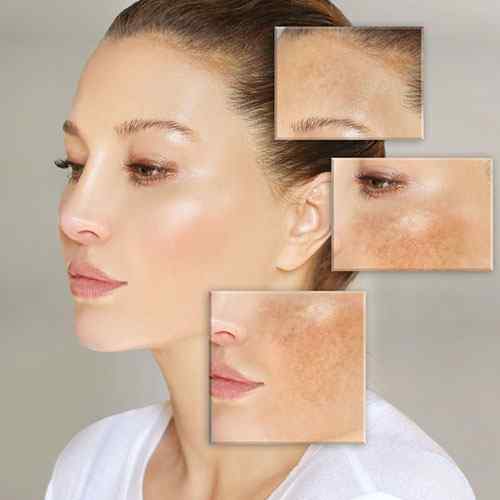 Treats Dark Spots
Moringa help you avoid skin outbreaks of acne. It aids in the elimination of blemishes, dark spots and blackheads. It keeps your skin clear because toxins can build up and cause acne and pimples. It aids in minimizing any huge open pores you might have on your skin.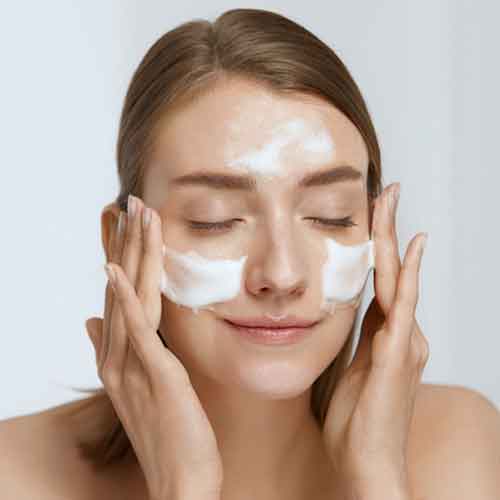 Step 1
Squeeze coin sized amount on your palms and make a lather.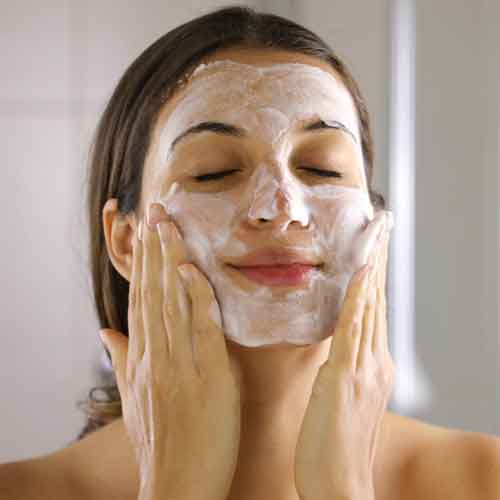 Step 2
Gently massage in circular motion on wet face. Avoid eye contact.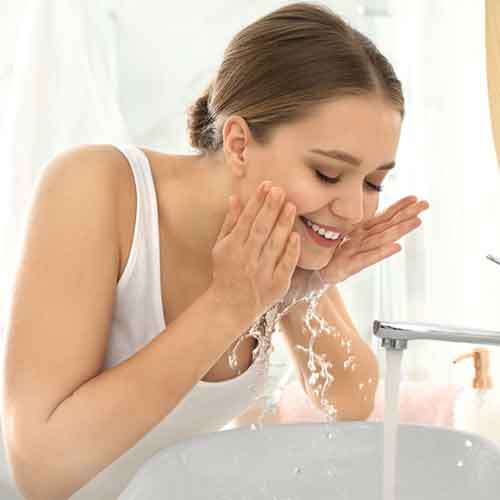 Step 3
Wash your face and pat dry with a towel. For best results use daily.
Private Label Magical Moringa Face Wash Manufacturer
BO International is a leading Magical Moringa Face Wash Private Label Manufacturer and a Third-party contract-based Company in India. We provide private label, custom formulation, customized packaging and contract manufacturing Magical Moringa Face Wash Products.
We Produce Magical Moringa Face Wash using a standardized and certified international process that enables us to extract all advantageous active elements. We are 3rd Party Magical Moringa Face contract-based private labelling manufacturer, and all the products manufactured in bulk are clinically tested and verified.
BO International welcomes any customization to the manufacturing formula of Magical Moringa Face Wash. We provide the product in any desired customized packaging options, from tube to pump. This makes us a top third-party manufacturer of premium quality Magical Moringa Face Wash & Other Skincare products.
BO International is the perfect private label manufacturer of Magical Moringa Face Wash Brand to stand as a unique and best quality product in the market. We promise the best proficiency level of research and development to explore your needs and wants that fit your product design and customize accordingly.
BO International is certified with ISO-WHO, GMP, KOSHER, HACCP, HALAL, etc. We promise timely delivery within the country and even in 120+ international countries like Canada, Australia, the UK, and the USA with the help of the logistic connection with DHL, FedEx, Blue Dart, India Post, etc.
Frequently Asked Questions
Can I apply Moringa face wash on my face?
Yes, apply Magical Moringa face wash on face twice a day daily for effective results.
Does Moringa face wash lighten skin?
Magical Moringa face cleanser helps to improve skin tone, texture, and clarity to reveal brighter, more vibrant skin.
Is Moringa face wash good for dark skin?
Magical Moringa face wash is suitable for all skin types. It improves skin tone and makes it look vibrant.