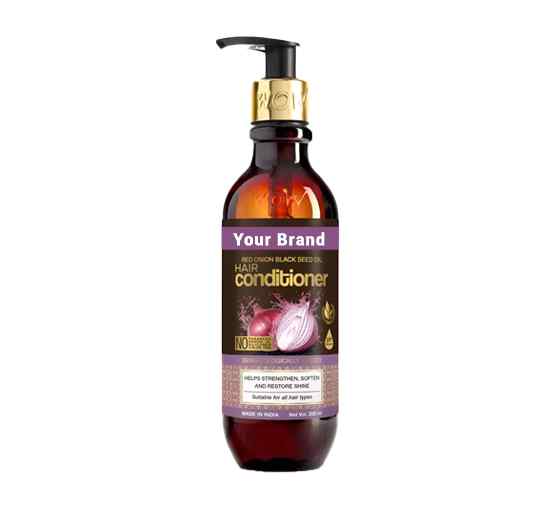 Private Label Onion Conditioner Manufacturer
Benefits:

Reduces Hair Fall,

Detangles Hair,

Makes Hair Soft & Smooth

MOQ: 2000 Unit
Lead Time: 20 Days/1000 unit
Packaging Size: 100ml,200ml
Packaging Type: Bottle
Private Label: Available
Custom Formula: Available
Trade Assurance: On-time Delivery Guarantee Refund Policy
Onion Conditioner contains antioxidants, minerals, and vitamin E, which help to promote healthy hair growth and control hair loss. It is designed to hydrate and prevent dry, fragile hair. It contains a blend of natural substances that help to improve the texture and lustre of your hair. It contains red onion extract and black seed oil, which promotes hair health. It is suitable for all hair types and can be used after every shampoo to help with hair strengthening. The nourishing oils in our private label onion hair conditioner penetrate deep into the hair shafts, ultimately making our hair super soft, smooth and frizz-free.
The customized onion conditioner private label product  is designed to hydrate and prevent dry, brittle hair. It improves the softness and gloss of dull, lifeless hair. It can be used to condition and moisturise your hair and scalp. With onion extract and black seed oil, onion conditioner forms a protective and softening barrier on the strands. Use our third party onion conditioner after every wash to improve hair texture and add volume and shine. The private label onion conditioner is free of parabens, mineral oil, colour, and silicones, allowing its hair to provide optimum benefit. Crafted using the best handpicked natural ingredients, our onion hair conditioner is the best solution for your hair problems.
Onion Conditioner Ingredient List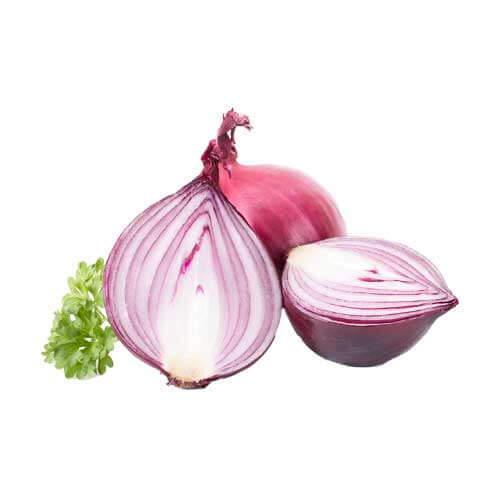 Onion Extract
Sweet Almond Oil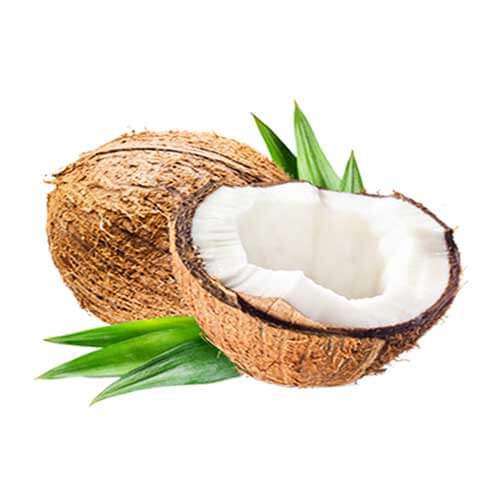 Coconut
Onion Conditioner Benefits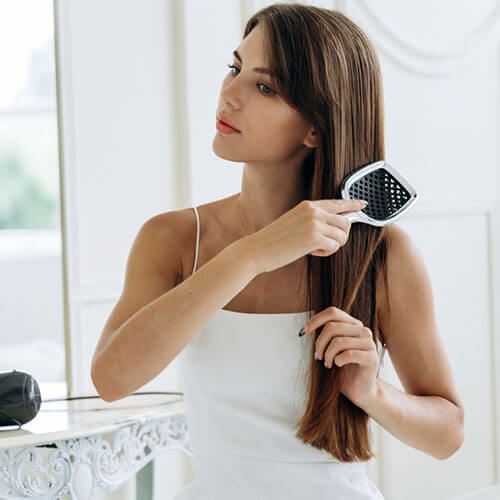 Reduces Hair Fall
The hero ingredient of our conditioner is onion, which is rich in sulphur, potassium and antioxidants. All these elements help reduce hair fall and accelerate hair growth. The customized private label onion conditioner also contains coconut extracts that promote hair growth and scalp health.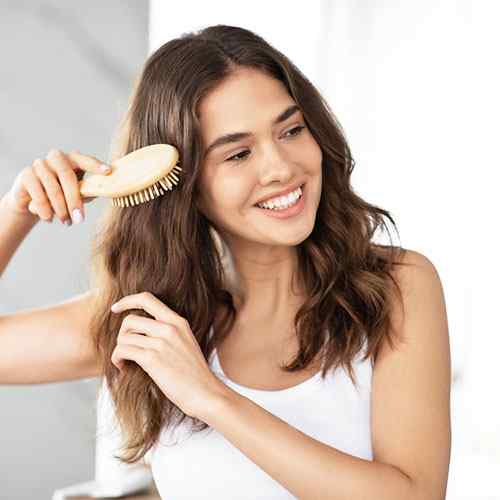 Detangles Hair
The conditioner contains omega-3 fatty acids, vitamin E and other natural oils that nourishes and strengthens the hair and is optimal in providing hair with the required nourishment. The conditioner, which is formulated with softening and nourishing natural components, gently detangles hair and prevents breakage caused by washing and styling.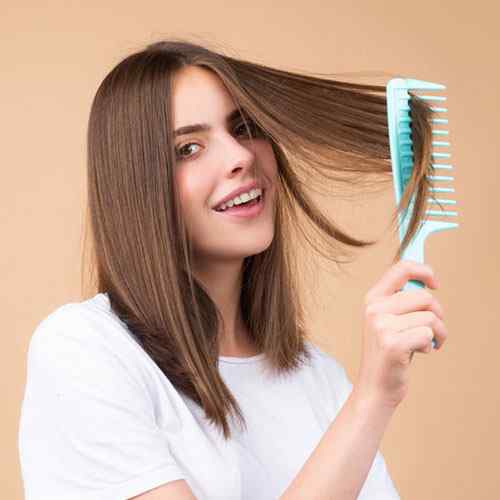 Makes Hair Soft & Smooth
The triglycerides in the natural oil present in the private label onion conditioner also help keep your hair soft and supple, which helps detangle hair easily. It also contains nourishing oils that penetrate deep into the hair, making hair soft, smooth and frizz-free.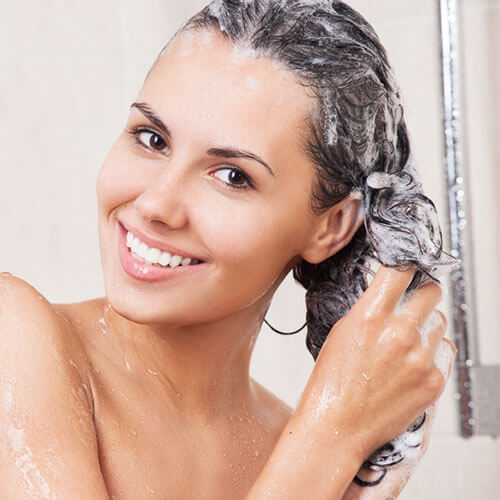 Step 1
Wash your hair with a natural shampoo first.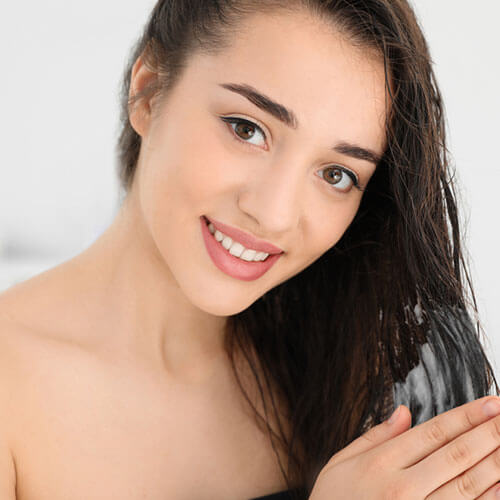 Step 2
Apply conditioner and massage it gently.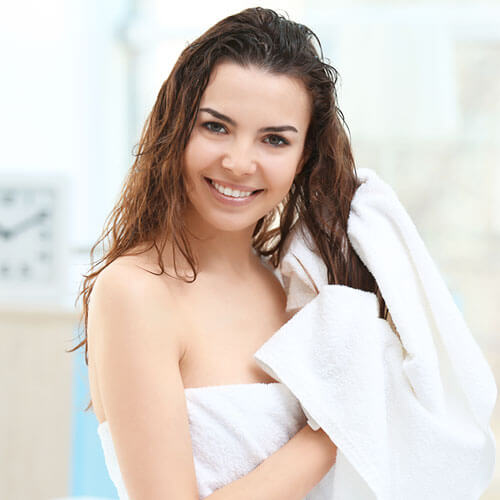 Step 3
Rinse off the conditioner with water.
Private Label Onion Conditioner Manufacturer
BO International is a leading Onion Conditioner Private Label Manufacturer and a Third-party contract-based Company in India. We provide private label, custom formulation, customized packaging and contract manufacturing Onion Conditioner Products.
We Produce Onion Conditioner using a standardized and certified international process that enables us to extract all advantageous active elements. We are 3rd Party Onion Conditioner contract-based private labelling manufacturer, and all the products manufactured in bulk are clinically tested and verified.
BO International welcomes any customization to the manufacturing formula of Onion Conditioner. We provide the product in any desired customized packaging options, from tube to pump. This makes us a top third-party manufacturer of premium quality Onion Conditioner & Other Hair care products.
BO International is the perfect private label manufacturer of Onion Conditioner Brand to stand as a unique and best quality product in the market. We promise the best proficiency level of research and development to explore your needs and wants that fit your product design and customize accordingly.
BO International is certified with ISO-WHO, GMP, KOSHER, HACCP, HALAL, etc. We promise timely delivery within the country and even in 120+ international countries like Canada, Australia, the UK, and the USA with the help of the logistic connection with DHL, FedEx, Blue Dart, India Post, etc.
Frequently Asked Questions
Did onion conditioner removes dandruff?
The antifungal qualities of onions could come in helpful as a dandruff treatment. So, yes, onion conditioner helps in removing dandruff.
Does onion conditioner regrow hair?
Onion extracts present in the onion conditioner help in increasing the blood supply to hair and scalp. This, in turn, helps in improving hair growth.
Does an onion conditioner control hair fall?
Onion conditioner benefits your hair by preventing hair fall, softening and smoothing it, and detangling it. It is high in sulphur and potassium, which help to strengthen hair follicles.
Does the onion conditioner contain sulphate?
The onion conditioner is completely natural and toxin-free. It is completely free of sulfates, silicones and parabens.
Should I use an onion conditioner on the scalp?
Regular use of onion oil on the scalp can help prevent bacterial infections, hence preventing dandruff and itching.