Lip Plumpers are used to give a fuller look to your lips. They contain some ingredients that cause mild irritation to the lips and cause them to swell slightly. Lip plumpers are used on a wide scale by celebrities. Even brands are manufacturing them to provide easy lip plumping options to their customers.
In this article, we will understand how to start a lip plumper business with the help of a private label company.
Benefits of Starting Lip Plumper Business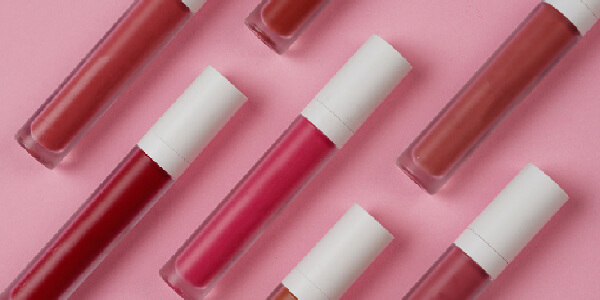 The key benefits of starting a lip plumper business are explained below:
1. High Demand
The demand for lip plumpers is growing at a rapid rate. People are slowly becoming aware of the uses and benefits of using lip plumper. Brands can utilise these opportunities and acquire market capitalisation by offering high-quality Lip Plumper.
2. Low Startup Costs
The costs related to starting a lip plumper business are relatively lower than other cosmetics and makeup products. It allows brands to manufacture high-quality and premium products at low costs and earn huge profits by selling them at higher rates.
3. High-Profit Margins
As the production cost of lip plumpers is low, brands can earn higher profit margins by selling them. They can also private label these products to reduce production costs further. It will eventually help the brands to grow and expand their business and product line.
We have seen how starting a lip plumper businessman can be a profitable proposition for budding entrepreneurs. If you plan to start this business, acquire knowledge by indulging in market research activities. It will help you understand the nuances of this business.
How To Start Lip Plumper Business
Some of the key steps involved in starting a lip plumper business are explained below:
1. Conduct Market Research
You must know the recent market trends and customer insights related to lip plumpers. For this, you must conduct thorough market research by employing some experts to do this job for you. You can create better strategies by acquiring more knowledge of the lip plumper business.
2. Develop Brand & Product Line
Developing a brand requires consistent efforts. Your brand must be visible on social media. People should be aware of your brand and what it offers. Finally, you must develop a product line that works best for your business.
3. Register Your Business
Registering your business will help you acquire the licences and permits required to run the lip plumper business smoothly. You should also get certificates from government bodies that establish the authenticity of the ingredients used in your products.
4. Create Sales & Marketing Strategy
An effective sales and marketing strategy will improve your sales and boost your revenue. Work with marketing and sales experts who can guide you perfectly with their experience. You must create a strong sales funnel by promoting your products via social media channels.
5. Launch Your Business
Once all the above aspects are managed, you can launch your lip plumper business. The business's profitability depends on the quality and marketing of the products. Therefore, you must reserve a substantial budget for marketing and advertising.
We hope you have understood the steps needed to establish a lip plumper business successfully. Talk with experts and research the competitors for more insights into this business!
How Private labelling helps in lip plumper business
Private labelling turns out to be a great decision for lip plumper business due to the following reasons:
1. Customization
Brands can customise the formulas and ingredients used for making lip plumpers. For that, they can collaborate with a private label manufacturer who accepts custom formulations. By customising the formulas, brands can launch unique products in the market.
2. Branding
Lip plumper businesses can focus on their marketing and branding strategies after collaborating with a private label company. It is because the manufacturing aspect of their business is handled by the private label company, which gives them enough time to create powerful branding plans.
3. Quality Control
Private label manufacturers have dedicated quality control teams that ensure that high quality is maintained across the product line. Each product is duly tested for meeting quality and safety standards. By offering high-quality products, brands can retain their customers and establish their foothold in the market.
4. Cost-Effectiveness
Private labelling is cost-effective because brands do not have to spend on buying the machinery required for manufacturing lip plumpers. Also, they do not have to buy the supplies and ingredients needed for manufacturing them. The saved money can be pumped into marketing and sales strategies to improve the ROI.
5. Time-Saving
Private labelling also saves time as private label companies are well-versed in manufacturing the products in bulk. They manufacture the products quickly and provide enough time for the brands to fine-tune their marketing and advertising plans.
Thus we have seen how productive and profitable it is for brands to outsource the manufacturing of lip plumpers to private label service providers. However, they must be careful while choosing the manufacturers as they would not want to distribute substandard or ineffective products in the market.
Standing Out: Tips for Making Your Lip Plumper Business Unique
Follow these tips if you are confused about how to make your lip plumper business unique:
1. Identify Your USP
Identifying the USP (Unique Selling Point) is necessary for brands to emphasise their offerings' unique features. For example, brands might think of quality as a selling point of their product, whereas some brands may consider the features of their product as their USP.
2. Develop Strong Brand Identity
Developing a strong brand identity is also crucial because customers must feel connected with the brand. You should strive to improve your brand visibility by being active on social media platforms. Social media influencers, email marketing, and other strategies can also be used to build a strong brand identity.
3. Offer Customizable Products
Brands must offer products that can be customised as per the requirements of the end users. If you are interested in providing customisable offerings, you should collaborate with private label manufacturers that are highly skilled in offering customisable products.
4. Focus On Sustainability
Brands focus on sustainability because they want to improve their brand image. You can introduce sustainability in your marketing by using eco-friendly ingredients in your products. Also, biodegradable product packaging can be used to reduce environmental stress.
5. Partner With Influencers
You can increase your brand reach and visibility by establishing partnerships with influencers. Social media influencers can promote your products subtly through their content and increase their awareness. They can also talk about specific features of your products instead of promoting them directly.
6. Offer Limited Edition Products
You can launch some limited edition products with multiple active ingredients or special features. These products will stir the market and entice the customers to try other products as well.
7. Provide Top-Notch Customer Service
To offer exceptional customer service, you should promptly resolve your customer queries and complaints. You can also ask the customer support executives to talk about your products and promote their features while speaking with the customers. It will indirectly help to improve the sales of your lip plumper business.
We hope you have enough ideas to make your lip plumper business profitable. The key is finding the right private label manufacturer who can resolve most of your issues.
Partnering with Bo International for a Successful Lip Plumper Business
Bo International can be the ideal partner for your lip plumper business. They are a certified and standard private label manufacturer that accepts customised formulas as per the requirements of their clients. You can get your products at wholesale rates by collaborating with them. They also offer customised packaging solutions as per your marketing needs. Their partnership with top logistics companies allows them to deliver your products safely and without any tampering. Talk with their sales executive today and know more about their private label services!