Hand Sanitizers have been in great demand since the pandemic. People prefer using hand sanitizers over soaps because they are efficient in eliminating bacteria, viruses, and other pathogens and germs from their hands. Brands have come up with different types of hand sanitizers which are in liquid or gel-like form.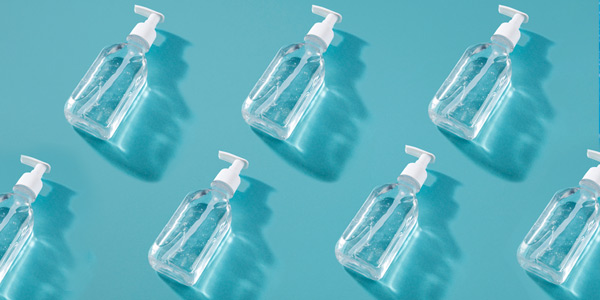 Powdered hand sanitizers that can be mixed with water to obtain a lotion or gel-like consistency are also available in the market. In this article, we will discuss the things that you should consider if you are interested in starting a hand sanitizer company. If you follow them successfully, these tips can make your sanitizer-making business successful.
Here are those things that you must consider while starting a sanitizer production company:
1. Quality and Safety Standards:
To be a reputed hand sanitizer manufacturer, you must consider the quality and safety standards that top hand sanitizer manufacturers adhere to. Ensure that you follow the guidelines and regulations set by relevant authorities like the FDA, CDC, and WHO. Also, check the active ingredients used in the hand sanitizer and ensure they meet the recommended concentration levels.
If you do not have the necessary infrastructure or technology to meet the highest standards of sanitizer production, you can consult a private label hand sanitizer manufacturer. Private label companies manufacture products for other brands and offer them at wholesale rates. Working with a reliable third-party hand sanitizer manufacturing company will help you meet international standards of quality and safety.
2. Ingredients & Formulation:
The ingredients used in hand sanitizers play a pivotal role in their efficiency and effectiveness. Only using high-quality and organic ingredients for Hand Sanitizer Manufacturing is not enough to impress customers. You must also develop a formula that binds all the ingredients perfectly so that the final product is aesthetic, effective, and appealing for them.
You will have to develop the product formula in a lab with the help of experts. If you do not have access to the expertise, collaborate with a private label hand sanitizer company that offers custom formulas as per your requirements.
You can suggest the ingredients you want in your hand sanitizers. Their research and development team will consider your suggestions and develop a highly effective and unique formula to set your product apart from the competitors. This will give you an edge over your competitors and help you gain the attention of the end users.
3. Customization options:
Customization options allow you to stay relevant in the hand sanitizer-making business. You can use custom formulas to change the appearance, colour, fragrance, composition, and other aspects of hand sanitizers. It will enable you to develop a line of products in which each product caters to specific customer demands and expectations.
Private label companies offer custom formulas to help their clients develop unique and effective formulas for their products. They also offer customised packaging solutions to help them develop packaging options that align with their brand identity and values. Therefore, you must connect with a private label hand sanitizer manufacturer who offers customisation options when it comes to product formulation and packaging.
4. Minimum Order Quantity:
Before signing a contract with a private label hand sanitizer manufacturing company, you must know about the quality of their products. You can ask them to produce some samples. Once they provide you with the samples, you can test them and verify their quality. After that, you can give them permission to proceed with bulk production.
Before that, you also need to confirm the MOQ (Minimum Order Quantity). MOQ refers to the least order quantity you can place with the hand sanitizer manufacturer. If you are a startup, you should look for manufacturers who agree to work with a low MOQ. It will help you experiment with whether your target audience finds the products useful or not. Once you are sure about the success, you can scale up your business by increasing the production of hand sanitizers.
5. Lead Time & Delivery:
Lead time means the time taken by a manufacturer or supplier to fulfill an order once it has been placed from your end. It may include the time they take to manufacture a product, package it, and make it ready for shipping. The lead time usually relies on factors like the production capacity of the manufacturer, access to raw materials, and product specifications and complexity.
Delivery means the process of dispatching the ordered product from the manufacturer/supplier to your location. The shipment can be sent via air, rail, or freight according to your location and urgency.
Both lead time and delivery are crucial when it comes to ordering products. It is so because they can influence your supply chain process. You should get a clear estimate of the lead time and delivery before placing an order so that the products arrive on time and meet your specific requirements.
Conclusion:
These were a few things that you should be aware of before starting a sanitizer making business. Firstly, you should find a reliable partner to handle your manufacturing work. BO International is the leading Private Label Hand Sanitizer Manufacturer in India. They have thorough experience in formulating and packaging hand sanitizers. They also offer custom packaging and formulas as per your specific needs. The partnership with leading logistics companies allows them to deliver your orders on time. Contact their sales team to explore more about their products and services.