Pain relief oils are formulated to provide relief from joint and muscle pain. The poor eating and drinking habits, along with a hectic lifestyle, result in muscular and joint pain. Even sports persons and people who indulge in strenuous physical work need such oils from time to time. As a result, brands that sell pain relief oils are witnessing steady business growth.
In this article, we will study how third-party manufacturers can increase their profit margins via private labelling.
Benefits of Private Labelling In Pain Relief Oils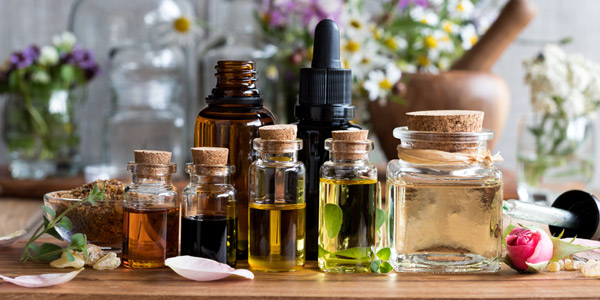 Private label pain relief oils are referred to the pain relief products manufactured by third-party private label companies. Several brands claim to supply the best Pain Relief Oil in Ayurveda. Yet, only the brands that offer high-quality oils can sustain this business. Therefore, brands must collaborate with third-party manufacturers who use only organic and pure ingredients in their pain relief oils.
The Booming Market For Ayurvedic Pain Relief Oils
Ayurvedic products are in great demand nowadays due to the increasing awareness of the power of ayurvedic products. Even ayurvedic pain relief oils are becoming popular due to their potential to provide permanent relief from chronic pain. Older individuals who suffer from arthritis and other forms of bone ailments can use these ayurvedic oils to get quick relief. Due to all these reasons, the market sentiment for ayurvedic pain relief oils is positive.
Best Pain Relief Oils Manufacturer In India
The availability of numerous third-party manufacturers can easily confuse you when choosing a pain relief oil manufacturer in India. Your foremost priority must be choosing a manufacturer that is reliable and reputed in the market. Secondly, the manufacturer should use only high-quality natural ingredients and herbs in their oils. The production method must follow international hygiene, safety, and quality standards. Also, the manufacturer should be ready to work with customised formulas as per your requirements.
You should prefer the private label companies that accept the MOQs (Minimum Order Quantities) request from your end. At the same time, they must be capable of manufacturing the oils in bulk so that you can scale up your business upon requirement. The ayurvedic painkiller oil must be supplied at wholesale rates by the manufacturer. Once the manufacturer fulfils all these requirements, you can sign a contract with them.
The product range of ayurvedic pain relief products is quite extensive. You can offer pain relief lotions, ointments, oil blends, and more through your product range. The formula will be researched and developed in the lab first. After that, the manufacturer will produce some samples of ayurvedic painkiller oils. If you are satisfied with the final quality and effectiveness of the product, you can ask them to manufacture it in bulk. If not, you can provide feedback and ask the manufacturer to re-formulate it. Finally, the product will be manufactured and packaged after your approval.
Benefits of Choosing Pain Relief Oils Manufacturer
The benefit of collaborating with private label manufacturers is that they accept to work with custom formulas. They usually have a dedicated research and development team to formulate highly efficient and effective formulas. Also, they employ a testing team to verify the actual quality and effectiveness of the manufactured products.
The private label pain relief oils manufacturers also offer customised packaging solutions as per your marketing needs. They have tie-ups with logistics companies which helps them to deliver your products on time. Choose the private label manufacturer who fulfils all your requests and business requirements and offers pain relief products at discounted rates!
BO International – Top Pain Relief Oils Manufacturers
BO International is a standard and certified manufacturer of pain relief products and other ayurvedic products. They customise the formulas as per your demands. Moreover, they can modify the scent, appearance, colour, and other aspects of the pain relief products as per your request. Incorporating the latest technologies helps them consistently provide top-quality ayurvedic pain killer oils. You can contact their sales executive to know more about their private label services.
Why Choose BO International For Your Pain Relief Oil Product Line
BO International is the leading private label manufacturer in India. They also manufacture pain relief products in bulk and offer them at wholesale rates to their B2B clients. Their bulk manufacturing capacity allows you to expand your product line or scale up the production of existing products whenever you want to expand your business. Their dedicated research team ensures that only high-quality ayurvedic and organic ingredients are used in the formula. BO International has tie-ups with the best oil suppliers. As a result, their offerings are highly effective and good enough to provide the desired results to the end users.