Cosmetic third-party manufacturing is a common thing nowadays as most brands like to outsource the manufacturing part of their business to third-party manufacturers. It provides them with additional time that they can use to promote or market their products.
Third-party cosmetics means products that are manufactured by a third-party private labelling company. It reduces production cost and helps the brands to earn higher profit margins.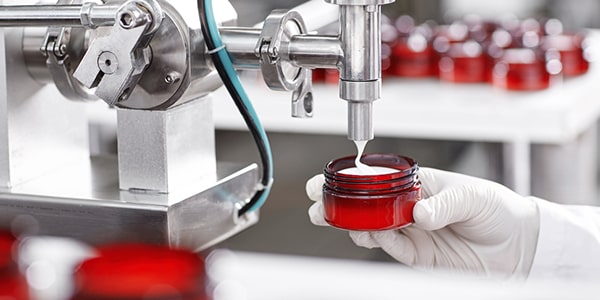 In this article, we will look at the advantages of third-party manufacturing for cosmetic brands.
Things to be Consider Before Choosing Third Party Manufacturers
There are multiple things that brands can consider before choosing third-party cosmetics manufacturers. Firstly, third-party manufacturing cosmetics should be reliable and trusted in the market. Secondly, they must offer the products at wholesale rates to their clients.
Brands must also check whether the cosmetic third-party manufacturing company is capable of handling their bulk manufacturing needs. The third-party cosmetics manufacturer should also be capable of handling diverse requirements. You should choose the ones that accept custom formulations and provide customised packaging solutions.
Why Third Party Manufacturers?
Third-party cosmetics manufacturers will reduce your production costs. It will make your cosmetics business profitable and you can use the saved money and time to fine-tune your marketing and advertising strategies. You don't have to bother about formulating the products as the third-party cosmetics manufacturers have preset formulas.
They also work on your suggestions and are flexible when it comes to adding or removing ingredients as per your preferences. As they are able to handle bulk manufacturing of products, you can also scale up your business or add more products to your lineup. All these benefits make third-party manufacturing a profitable proposition for cosmetic brands.
Why Choose Bo International As Third Party Cosmetic Manufacturers In India?
If you own a cosmetic brand, you must be aware of the current market trends and customer expectations. A lot of research work has to be done in labs while formulating the products. All of this stressful work can be reduced by collaborating with a reputed third-party private label cosmetic manufacturer.
BO International is a standard and certified private label cosmetic manufacturer. They have vast experience in manufacturing different types of cosmetic products. They accept custom formulas and modify the composition, aesthetics, colors, and scent profile of the products as per your requirements.
Their customised packaging solutions allow you to design the product packaging as per your marketing needs. Moreover, they have a dedicated R&D team to invent innovative formulas. Also, they employ rigorous testing methods to provide top-quality cosmetics to their clients.
You can also choose BO International as a third-party cosmetic manufacturer due to their ability to manufacture products in bulk. They offer the products at wholesale rates and allow you to focus on marketing and other aspects of your business. They also tie up with the leading logistics companies to deliver your products safely and without any delays. Connect with their sales team today and know more about their private label services and products.