Retrieving essential oils used for skincare, massages, and aromatherapy can be quite a complicated process. If an essential oil brand does not have enough resources or expertise to manufacture essential oils, they can contact a contract manufacturer or private label essential oil manufacturers. Natural essential oil suppliers can help them with the required resources to manufacture essential oils.
What Is Private Label Essential Oil?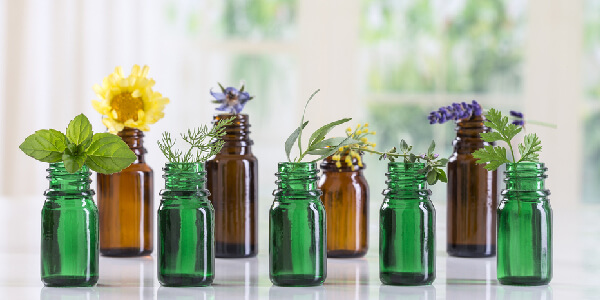 Private label essential oil refers to the essential oil produced by a private label essential oil manufacturer. The advantage of collaborating with a private label aroma oil manufacturer is that they can also handle the packaging and marketing requirements of the brand.
Private label manufacturers also handle custom formulations that may be needed for brands that want to sell Essential Oil Blends. Pure essential oil manufacturers can help them provide pure and organic essential oils. Yet, the brands must focus on the private label essential oil manufacturers that supply diffuser and aroma essential oils at wholesale rates.
Benefits of Hiring Essential Oils Contract Manufacturer
Working with a contract manufacturer can help essential oils brands in many ways. Here are a few benefits of collaborating with an aroma oil manufacturer in India:
1. Expertise
Contract aroma oil manufacturers have the expertise to produce essential oils via different methods like cold pressing, steam distillation, solvent extraction, etc. Their ability to find bulk essential oil suppliers and purify the oils effectively makes them viable for the brands that want to enter the essential oil business.
2. Cost Savings
Brands prefer working with organic essential oils wholesale suppliers and manufacturers because they provide the oils in bulk and at discounted rates. The funds required to set up manufacturing plants can also be saved by outsourcing the manufacturing work to a contract manufacturer. The investment required for purchasing land and manufacturing equipment can also be saved in this way.
3. Scalability & Customisation
Contract manufacturers can scale up the production of essential oils as per the request of the brands. They can also be asked to add new oils in production or discontinue those not in demand. Customising formulas used for different oils is also one of the main benefits of working with contract manufacturers.
4. Quality Control
Working with a contract manufacturer that employs strict quality control measures can help brands to provide quality essential oils to their customers. To avoid supplying low or degraded essential oils to the end users, exercising quality control measures are also important. The contract manufacturer you are working with should also have a dedicated team to test the quality of ingredients before they are used to manufacture essential oils.
5. Innovation
Working with a leading contract manufacturer or aroma oil manufacturer is a good idea because they integrate innovative technologies in their manufacturing process. At the same time, they constantly upgrade their equipment and formulas to provide their clients with the best quality and effective essential oils. They can also help brands launch essential oils with unique properties in the market.
Thus we have seen the benefits of hiring essential oils contract manufacturers. However, you must only work with the reputed and trusted manufacturers in the market.
Bo International – Private Label Essential Oil Manufacturer
Bo International is a leading private label essential oil manufacturer in India. They manufacture essential oils in bulk and therefore, you can get them at wholesale rates from them. Using standard and innovative technologies helps them deliver the best quality essential oils. Also, they accept custom formulas to provide essential oil blends with specific properties and scent profiles.
Using natural ingredients in the essential oils manufacturing process ensures that the oils deliver the desired results to the end users. Also, they refrain from using chemicals and additives in the essential oils, which makes their oils suitable for regular use. Bo International also provides customised packaging solutions per its clients' marketing needs. They also provide logo designing, website designing, SEO, and marketing services to clients requesting it. Contact their sales team to know more about their private label services and products!