Color Cosmetics encompass a wide range of makeup and products formulated for eyes, cheeks, lips, and more. Brands and startups who want to explore the color cosmetics business should have expertise in handling different formulas and products.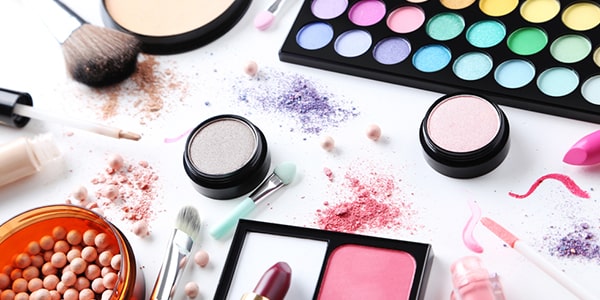 They can also forward their manufacturing work to a Private Label Color Cosmetic Manufacturer. In this article, we will discuss the benefits of working with color cosmetics private label manufacturers in detail.
What Are Private Label Color Cosmetic Products?
Private label color cosmetic products refer to products that are manufactured by a third-party or external manufacturer. A private label services company not only engages in manufacturing but also provides services related to the packaging and marketing of products.
Working with a private label color cosmetic manufacturer is economically feasible and suits brands that do not have sufficient expertise or manpower to handle bulk manufacturing requirements.
Benefits of Private Labeling Color Cosmetics
Private labeling color cosmetics manufacturers are in great demand because they offer high-quality products at wholesale rates. These are the key benefits of working with color cosmetics manufacturers:
1. Customization
Private label manufacturers customize the products as per the requirements of their clients. It means that they can modify the composition, aesthetics like color and texture, and fragrance profile of the makeup products as per the needs of their clients. They work on custom formulas and use the latest innovations to ensure high quality of the manufactured products.
Some private label color cosmetics providers also provide predefined formulas to their clients. It helps them manufacture products that have already proven their worth in the market.
2. Cost-Effective
Private labeling color cosmetics reduces production costs. It is so because they have access to bulk suppliers of organic ingredients. By working with a private label manufacturer, you can negate the need of purchasing acres of land to set up manufacturing facilities. The expenses related to machinery and equipment purchases are also eliminated.
The saved costs help you earn higher profit margins. All these saved costs can be used to expand the business by focusing on marketing and branding strategies.
3. Quality Control
Choose a private label color cosmetics manufacturer that has a quality control team in place. The ingredients should be thoroughly tested before finalizing the formulas. Also, the quality of the packaging and final products should be tested to ensure that they meet high production, safety, and quality standards.
They must have an R&D team that takes care of all the formulas by testing them in labs. It is also suggested that you ask them to manufacture samples before going forward with the bulk manufacturing of products.
4. Increasing Demand for Color Cosmetics Products
Color cosmetics products are in great demand because of the increasing demand for makeup products for different types of skin tones and skin types. The demand for makeup color palettes is also high because of the different types of looks that the users want to try for casual and formal occasions.
The growth of beauty parlors and salons in the country has also given rise to the growth of color cosmetics manufacturing. Brands can grab this opportunity and develop a strong and loyal customer base by offering quality makeup products.
These were a few advantages of working with a private-label color cosmetic manufacturer. Always work with a trusted and reliable private label company that has enough experience and credibility in the market.
Conclusion
There are several Color Cosmetic Manufacturers in India. Yet, choose the ones that are reputed and credible. BO International is a leading manufacturer of private label cosmetics and makeup products. Their years of experience in this field have provided them with a deep understanding of the market. They employ customer insights and expectations while formulating the products.
The use of natural and fresh ingredients makes their products safe. Their bulk manufacturing capacity allows them to offer the products at discounted rates to their B2B clients. Contact their sales team today and know more about their private label services.