Tooth whitening pastes, tooth powders, mouthwashes, and other dental care and Oral Care Products are used on a wide scale these days. The increase in the demand for these products has urged the brands to manufacture them on a large scale. However, all the brands may not have the necessary infrastructure or expertise to manage large scale manufacturing.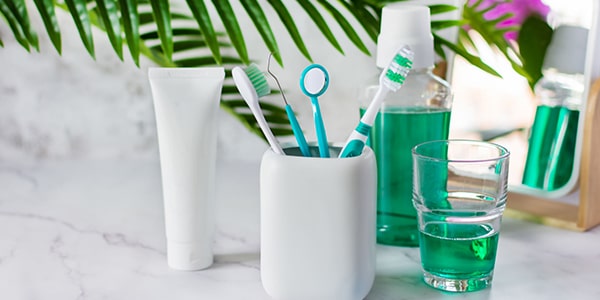 In these cases, they usually outsource their manufacturing to a private label company. A private label company takes care of the manufacturing and allows brands to focus on different aspects of their business. In this article, we will learn about the benefits of private labeling in oral care products.
What are Private Label Oral Care Products?
Private label oral care products are products manufactured by a third-party private label manufacturer. Private label manufacturers usually have predefined formulas to produce these products. Yet, they also accept custom formulas and ingredients requested by their clients.
Apart from formulating and manufacturing oral care products, they also handle the diverse packaging requirements of oral care brands. They provide top-quality oral care products at discounted rates. Also, integration of the latest technologies and innovations allows them to improvise the products on a consistent basis. Due to these reasons, most oral care brands prefer to get their products manufactured by third-party manufacturers.
Benefits Of Private Labeling In Oral Care Products
There are numerous benefits of collaborating with a private label manufacturer. Some of the key benefits are discussed below:
1. Increased Brand Recognition
Brands can outsource the manufacturing of their oral care products to private label companies. It allows them to focus on their brand recognition strategies. They usually stay active on social media channels through daily posts and campaigns. They also promote their products through social media influencer, email marketing, and other strategies.
All these activities improve their brand visibility which eventually helps them increase the sales of their products. Brands can also improvise their advertising and marketing strategies by providing the work of manufacturing to a private label manufacturer.
2. Control over the Product Line
Oral care brands may want to add new products to their product line with time. They can ask private label manufacturers to help them formulate and develop new products. At the same time, they can also increase the production of oral care products that are doing well in the market.
The bulk manufacturing capacity of private label companies allows them to manage the growing demands of the end users. They also customise the formulas to help them launch new and unique products in the market.
3. Differentiation from the Competitors
Staying relevant in the market is a tough ask for brands. The growing competition forces them to try new things and introduce unique products in the market. The customized formulas and flexibility offered by private label manufacturers allow them to launch unique and effective products.
They can also customise the composition, colour, aesthetics, scent, and other aspects of their products as per their requirements. Apart from product formulation, private label companies also customise the packaging as per the marketing needs of the oral care brands.
4. Higher Profit Margins
To earn a high profit margin, brands need to reduce their production cost. It is only possible if they get the ingredients and inventory at wholesale rates. Private label companies collaborate with wholesale suppliers who offer them the ingredients at discounted rates. Also, as they manufacture the products in bulk, they are able to offer them at affordable prices.
It helps the brands to reduce the production cost which directly influences their profit margins. By earning higher profits through the sales of products, the brands can earn more revenue and expand their business.
5. Cost-effective
Setting up manufacturing plants requires a lot of funding. The land to build manufacturing plants costs in crores. The equipment and machinery used for manufacturing oral care products are also expensive. Moreover, the brands have to hire and train employees and labourers to take care of the manufacturing. They also need to hire experienced quality testing executives to verify the quality and effectiveness of the products. The salaries of the employees and labourers also cost millions. All these costs can be eliminated or at least reduced by outsourcing the manufacturing to a third-party private label manufacturer.
These are a few reasons why brands prefer private labeling in oral care products. Due to the availability of numerous private label oral care companies, brands need to be selective when it comes to choosing their manufacturing partners. They must only tie up with reputed and trusted manufacturers.
Conclusion
We hope you have understood the importance of collaborating with a Private Label Oral Care Manufacturer. If you are planning to start an oral care business, you can collaborate with a trusted manufacturer like BO International. BO International is a standard and certified private label oral care manufacturer. They manufacture oral care products in bulk and offer them at wholesale rates to their B2B clients.
The use of organic and natural ingredients in the products makes their offerings safe and suitable for daily use. They collaborate with top logistics companies to deliver the products on time. Talk to their sales executive today to know more about their private label services and offerings.