Intimate care products are used to take care of the hygiene of private body parts. These products are formulated carefully to avoid any side effects or damage to the skin. It would be a wise idea for startups to seek the help of private labelling in intimate care products because they have tested and predefined formulas. It would help them avoid the initial hiccups and manage their business smartly.
Private Labelling In Intimate Care Product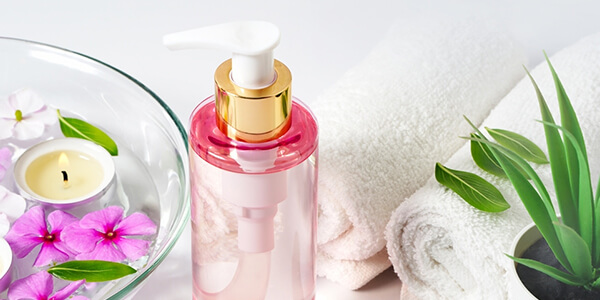 Private label intimate product is simply an intimate body wash, intimate skin toner, or any other Intimate Care Product that is manufactured by a third-party private label manufacturer. In this case, the brands outsource the manufacturing aspect of their intimate product business to a reliable and trusted private label company. It helps them to focus on marketing and other core business aspects.
Intimate Care Products – The New Frontier Of  Cosmetic Industry
The cosmetic industry is one of the fastest-growing industries in the world. People are becoming increasingly aware of personal care hygiene and their impact on human health and fitness. As it is a relatively new market segment, very few brands are involved. As a result, there is relatively lesser competition when it comes to intimate care products.
New businesses and startups can focus on developing an intimate care product lineup to target the audience effectively. They can focus on the areas like customer awareness and product knowledge to make the products more relatable to the audience. Due to all these reasons, intimate care products can be the next big thing in the cosmetic industry!
Benefits Of Private Labelling In Intimate Care Products
Brands who want to outsource the manufacturing, packaging, and other aspects of the intimate care business can choose a suitable private label company. Here are the top 5 benefits of private labelling in intimate care products:
1. Increased Brand Recognition
When the manufacturing of the products is being taken care of, the brands can focus their image branding. They can improve their brand recognition by being active on social media channels like Facebook, Instagram, Twitter, etc. They can also leverage the benefits of daily posts, influencer marketing, email marketing, etc., to spread brand and product awareness.
2. Control Over Product Line
Private label manufacturers have large manufacturing facilities that can scale up production at any time. The brands can ask them to discontinue the products that are not getting enough support in the market. At the same time, they can customise the product line as per their marketing and branding needs.
3. Differentiation From Competitors
It is essential for brands to remain unique when it comes to their offerings. It helps them create a unique niche in the market, eventually providing them with a dedicated and loyal customer base.
Private label manufacturers who work on customised formulas can help them launch new and unique products in the market. They can help brands develop their unique identity by producing effective, high-quality products.
4. Higher Profit Margins
Private label manufacturers manufacture the products in bulk. As a result, they can offer the products at wholesale and discounted rates to their clients. As brands, you can know their MOQs (Minimum Order Quantities), lead times, etc. and gain higher profit margins by maintaining a lean and uninterrupted supply chain.
5. Cost-Effective
Private label manufacturing is cost-effective for brands because they do not need to invest in land, heavy machinery, inventory, and other aspects related to setting up production plants. At the same time, they can manage their manufacturing without recruiting hundreds of employees. All of this reduces their production cost, which helps them to utilise the remaining funds for marketing and promotions.
These were the top benefits of hiring a private label company to manufacture intimate care products. We hope you have understood how to select suitable private label manufacturers for your intimate care business.
Bo International – Your Partner For Intimate Care Business
Bo International is a standard and certified private label intimate care product manufacturer. We work on customised formulas, which help intimate care brands to launch new and unique products in the market. Our R&D team innovates the product formulas consistently to keep them updated with the latest industry trends and evolving customer expectations.
Bo International also offers customised packaging solutions and works with top logistics companies to manage product delivery and distribution. Get in touch with us today to know more about our private label products and offerings!