The demand for mother & baby care products is growing exponentially. Awareness about mother skin care and prenatal products is among the key reasons behind the demand for these products. While brands are interested in developing a product line for mother skincare business, they might not have the expertise in these kinds of products.
They can think of outsourcing the manufacturing part of the business to a third-party private label company. In this article, we will study the benefits of private labelling in mother skin care products business plan!
Private Label Mother Skincare Product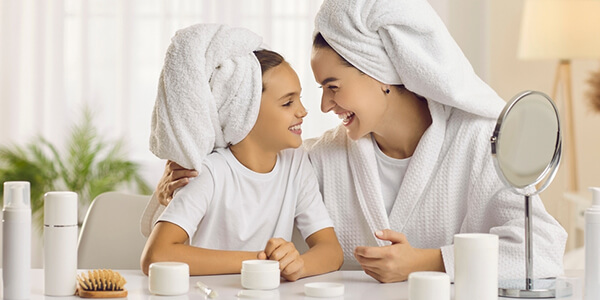 Private label Mother Skincare products are manufactured by a third-party private label manufacturer. A private label manufacturer has predefined formulas but may also accommodate their clients' suggested formulas and ingredients. Private label manufacturers help businesses to scale up their production without investing a huge sum of money.
Mother Skincare Products – Setting A New Standard
Mother needs to take care of their skin and body after giving birth to a baby. They may develop unwanted stretch marks on their belly or thighs. At the same time, they may need nipple cream and other products as well.
Due to the growing demand for mother care products, many cosmetic brands are taking a keen interest in developing their product line of Mother Care Products. While mother skincare products business have always been there, the awareness about these products is still not high, especially in developing countries.
Brands have not explored this niche much, giving startups an opportunity to explore this market segment. They can set a new standard in the cosmetic business by providing quality Mothercare skin care products.
Benefits Of Private Labelling In Mother Skincare Products
Here are top 5 key benefits of private labelling in mother skincare products:
1. Increased Brand Recognition
Brands can outsource their manufacturing to third-party private label manufacturers. It will save their time, and they can use it to increase their brand and product awareness. They can adopt new marketing strategies to increase their customer reach. The use of social media channels can enhance their brand image and recognition.
2. Control Over Product Line
Brands can control their product line by outsourcing the manufacturing of mother skin care products. Private label companies' bulk manufacturing capability helps brands increase their production as required. At the same time, they can reinvent their product line by discontinuing the failed products and adding new products in their place.
3. Differentiation From Competitors
It is difficult for brands to maintain uniqueness in their offerings. To avoid redundant formulas and products, brands can tie up with third-party private label companies that accept custom formulas and ingredients.
Their research and development team will help brands incorporate new formulas and ingredients as per their marketing needs. It will help them establish a unique brand identity in the market.
4. Higher Profit Margins
Private label companies offer products at wholesale rates. It helps brands to achieve higher profit margins. They can also cut down their production costs related to land acquisition, employee salaries, purchase of inventory and raw materials, etc.
The saved money can be redirected into marketing and promotional campaigns to increase the ROI (Return On Investment) and sales.
5. Cost-Effective
Collaborating with third-party manufacturers is cost-effective for mother skin care products business. It saves their infrastructural costs as they don't have to buy heavy machinery and equipment to set up production plants. At the same time, they don't need to rent or lease a huge piece of land to set up the plant. Similarly, production costs are also minimised, which helps them to achieve higher profit gains.
These were some of the top benefits of private labelling in mother skincare products. We hope you understand why it is important for brands to outsource their manufacturing to a private label company. Choose a private label company carefully, as the manufactured products must resonate with your brand values and ethics.
Bo International – The Top Choice For Mother Care Product Manufacturing
Bo International is a certified and standard private label mother skin care product manufacturer in India. We have expertise in mother care and baby care products as well. The use of natural ingredients makes our private label products suitable for regular use.
We accept customised formulas and ingredients as per the request of our clients. Similarly, we also provide customised packaging solutions as per their marketing needs. Using the latest technologies and innovations helps us provide top-quality mother skincare products. Get in touch with us to know more about their private label products and services!