Giving your patients excellent oral health treatment is only one aspect of running a successful dentistry business. A memorable encounter is also essential for making a deep imprint on the patients' brains. The number of patients who return to you and those who refer you to others depends on how you run your dental office.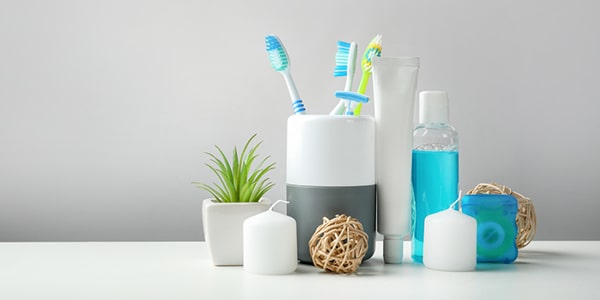 When managing their daily business, dentists frequently overlook one important step: building their own brand. With Private Label Dental Products, you may concentrate on establishing a presence in the patients' minds. Keep reading to know why you need private label materials.
Why choose Private Label Products for your Dental Clinic?
There are many products available in the market today, being a specialist you already know what works and how so why not put that to your and your patient's use? Here are certain advantages of introducing private label dental products at your clinic:
1. Build your Own Brand:
Private label products with specialized packaging will help you in creating a brand for your clinic. Gone are the times when dentists only had the option to increase their brand awareness using newspaper ads or pamphlets. Private label products can do the same and more. For example, if you sell products with private label packaging, your patient will remember your dental clinic every time they use the product.
Private label packaging is very beneficial in building your brand. It engages with the patient's subconscious minds, captures their attention, makes sure that people will remember your clinic, and gives you a chance to advertise your company in a distinctive way.
2. Customize Product Formulations and Ingredients:
Using private label products allows you to customize your product as well. You can personalize the formulations and ingredients of the products to fit your patient's needs. For example, if you choose to produce a teeth whitening gel, you can choose the gel from a wide selection of options such as non-peroxide teeth whitening solution, carbamide peroxide, hydrogen peroxide, etc. This will allow you to provide your customers with products that will help them, giving them the best service you possibly can.
3. Product Consistency:
With the brands available in the market today, you cannot rely on them for consistency in terms of product quality, product supply, and product packaging. With private label products, you can ensure your product's quality as you can choose the ingredients, and you will also be able to manage the inventory of your products easily. So make sure that you choose an experienced manufacturer like Bo International to manufacture your private label products.
Choosing the right manufacturer will ensure that the ingredients used in your products are of good quality and they will also help keep in check your product's stock. Getting your products directly from the manufacturer will help you keep the prices low.
Private Label Dental Products: Quality and Consistency
When you opt for private label dental products, you need to ensure product quality and consistency. Private label products are directly related to you and can have a huge impact on your brand. So you need to make sure that your products are delivering consistent results to your patients. Buying your products from a reputed manufacturer will help you maintain your product quality and consistency at the right price.
Bo International is one of the leading third party manufacturers of personal care products in India. They can help you deliver your product in the right quantity at the right time so that you and your clinic can deliver consistent results.
Conclusion:
If you own a dental clinic, by now you know how a private label product can help you in creating your own brand. It can do so much more and will give you the independence to design and sell your own products. Reputed manufacturers like BO International can help you manufacture high-quality products at the right price.
Private label products that are top quality and filled with great natural ingredients will not only work wonders but will also make you a trustworthy source for your patients. It will help you build your own brand.