Colors play a pivotal role in determining the aesthetics and appearance of cosmetic products. Cosmetic color suppliers offer a wide range of colors to choose from and brands can choose the colors that compliment their branding strategies. Pink, pearly white, pale yellow, magenta, red, etc. are some of the common color cosmetics available in the market.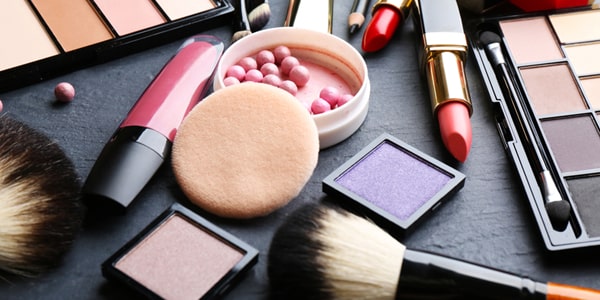 Brands can also get Cosmetic Color Manufacturers from a third-party cosmetic color manufacturer. It will allow them to reduce production costs as the third-party contract manufacturers offer cosmetic colors at wholesale rates. Color is important from a branding point-of-view and therefore, brands can discuss their requirements with experts before choosing them.
How to build a Strong Contract Manufacturing Cosmetic Color Brand?
A strong brand identity helps brands to sell their products effectively through offline and online channels. Brands need to focus on building a strong cosmetic color brand by choosing the products and product colors wisely. The color used in cosmetics also depends upon the type of cosmetics.
For example, foundation, concealers, compact, etc. have a particular type of color. They are also available in different shades as per the skin color of the end users. Contract manufacturing firms that are flexible when it comes to altering or modifying the final color and appearance of cosmetic products are preferred.
They can help brands to manufacture products as per their branding and marketing preferences. The color and designs of the packaging should also be in alignment with their branding efforts. Contract manufacturing firms make their own colors and also source them from cosmetic color suppliers.
What should a Business consider before selecting a Cosmetic Colour Manufacturing Service?
These are several things that brands can consider before selecting a cosmetic color manufacturing service. Pricing is the most important factor to consider when choosing cosmetic color manufacturing services. The colors should be made available as per the branding and marketing needs of the brands. Also, they should be available in bulk. Therefore, contract manufacturers that can provide the colors in bulk and at wholesale rates are preferred over others.
Color cosmetics manufacturers must also be flexible when it comes to customizing the color of the products. They must accept custom formulas when it comes to manufacturing cosmetic products. Apart from color, they must also be able to customize the appearance, texture, scent profile, and composition of the products as per the requirements of their clients. As a brand owner, you can also outsource the manufacturing to a private label cosmetic manufacturer who can handle diverse requirements easily.
Conclusion
We hope that you have understood the importance of Cosmetic Colors in branding. Choose cosmetic color manufacturers who can handle bulk requirements.BO International is the leading private label cosmetic color manufacturer in India. They accept customised formulas and also have a dedicated research and development team to work on unique and enhanced formulas.
Their dedicated testing team ensures that the final products meet the client's expectations. They also offer customised packaging solutions as per your branding and marketing requirements. Connect with their sales team today and know more about their private label services.