Hair care brands want to design the best packaging for their products. While the key focus is to increase the aesthetic value and appeal of the products, many brands are also moving towards using sustainable packaging materials. Eco-friendly packaging is especially beneficial for brands who claim to provide 100% organic products because it also presents them as socially responsible companies.
Therefore, brands also try to improve their overall image and bring general awareness of their Hair Care Products through innovative packaging designs and materials. In this article, we will look at the key factors that brands should consider while undertaking hair care product packaging.
Key Factors To Consider When Choosing Packaging For Hair Care Products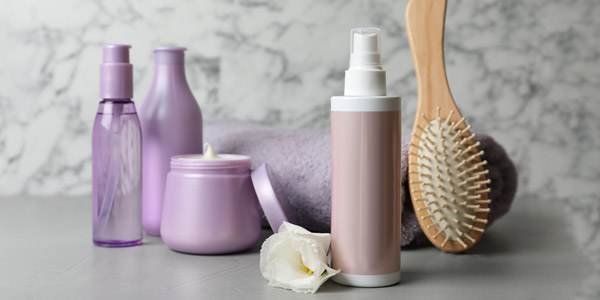 Newer brands may only try to seek the attention of their customers initially. Yet, they need to be aware of the nuances of marketing and develop unique and innovative packaging solutions to impress their customers. Here are a few factors that you can consider for your hair care product packaging:
1. Durability & Compatibility
The materials used for hair care packaging must be compatible with the products. Any reaction between the product and its primary container might degrade its quality and efficacy. It is recommended that you test the compatibility of the materials used for packaging with the product itself.
The durability of the packaging materials also plays a huge role, as customers prefer products that come with sturdy packaging. Brands usually opt for multi-layered packaging to increase the durability of hair care products.
2. Safety & Functionality
The hair care product packaging should be such that it must maintain the safety of the contents inside. For example, hair serum packaging cannot be done in metal containers as they might contain some natural acids that might react with the metals. Similarly, hair care containers must be functional to provide optimum convenience to the end users.
For instance, hair gel packaging must be done in tubes that help users retrieve the product on the go. Hair cream packaging can be done in short rounded bottles to be easily accessible when required.
3. Brand Image
Brands can be conscious about their image, which can also reflect in their packaging style. For example, if you are selling organic hair care products, your hair care product packaging will mostly consist of colours like green and white. Similarly, you may choose captions and product descriptions that align well with your brand's visions and goals.
4. Environmental Impact
The environmental impact of the packaging materials also needs to be considered while indulging in hair care product packaging activities. For instance, refrain from using plastics and other materials that are non-biodegradable in nature. Also, it is better to stop using toxic colours and labels in hair care packaging as they can harm aquatic animals and other living beings.
These are a few things that you must consider while taking care of the hair product packaging of your business. Please do not get overwhelmed by either aspect so that it impacts the other factors. For example, you cannot use paper packaging because it is easily biodegradable. It will compromise the product's safety, and the customers might consider your products cheap.
Factors For Effective Labelling of Hair Care Products
Like the packaging, labelling should also be done consciously. The product labelling must reflect your brand values and not contain anything damaging your business's reputation. Here are a few things that you should consider while labelling your hair care products:
1. Branding & Product Information
The branding materials, like the logo and brand name, should be visible on the hair care product packaging. Use contrasting colours for the packaging and the labels to clearly define the brand logo and name. Use readable fonts for the hair care product information. Also, specify the product benefits and uses clearly so that the customers can understand the actual value of your offerings.
2. Sustainable Materials
Using sustainable inks and colours for labelling will showcase your commitment to environmental welfare. Eco-friendly labels that meet all the health and environmental standards can help brands to leave a lasting impression on users. Sustainable labelling also means letting the customers know that the ingredients used in the products are sourced responsibly without causing damage to animals or the environment.
3. As Per The Target Audience
The hair care product packaging labels should be in alignment with your marketing strategies. You must be creative when choosing the taglines and descriptions of the products. The target audience's preferences should also be considered while creating product descriptions and labels. These days, businesses rely on online sales, and creating product labels with keywords that resonate with the target audience can significantly help.
4. Clarity And Readability
While the product labels should be unique and creative, creativity must not affect clarity and readability. In short, even simple, clear and well-spaced fonts can be effective and impressive. Hiring a professional graphic designer who understands the nuances of creativity and simplicity can work for startups. Established brands can outsource their labelling works to third-party private label hair care companies that provide customised packaging and labelling solutions.
We hope you have understood the finer aspects of hair care product packaging and labelling. Different designs and packaging materials can be explored, and samples can be created to check which ones look and feel the best. Ultimately, we all have to think from the customer's point of view and provide them with the best of our services!
Elevate Your Hair Care Business With Our Private Label Packaging Solutions
As a hair care brand, you can outsource your packaging and labelling works to a private third-party services provider. BO International is a standard and certified manufacturer of private label hair care products. We also indulge in hair care product packaging, labelling, and custom designs and patterns. Our customised packaging solutions help brands to elevate their branding and impress their target audience. We also provide third-party labelling services like logo designing, and other labelling services to our clients.
Our expertise in this field has helped us collaborate with the world's top hair care brands. We use customer insights while formulating products and designing packaging. We also collaborate with the leading logistics companies to deliver your products without any delay.
Partner with us for your hair care packaging and manufacturing needs and immediately feel the difference!