April 5, 2023
Rohit Mishra
Intimate hygiene products like intimate washes, toners, wipes, etc., support our efforts always to stay hygienic and safe. These products are in great demand nowadays due to the increased awareness among users. Brands can utilise this opportunity to establish their intimate skin care hygiene products in the market.
In this article, we will study how brands can use private labelling to maximise their profits in this category.
What Are Private Label Intimate Hygiene Products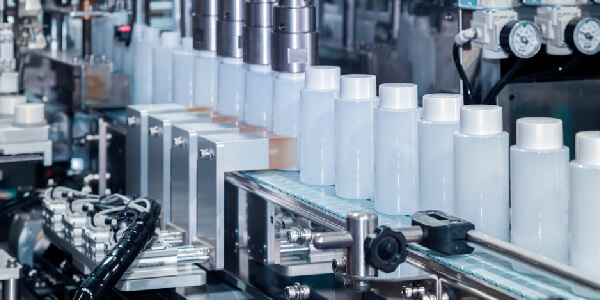 Private label Intimate Hygiene Products refer to products that are manufactured by third-party private label manufacturers. Brands can outsource their manufacturing to these manufacturers if they are not capable of handling the manufacturing of male and female intimate hygiene products on their own. The private label manufacturers also provide packaging, marketing, and other related services at affordable rates.
The Booming Market For Intimate Hygiene Products
The market for intimate hygiene products is more favourable than ever. Brands can capitalise on this ready market and develop highly effective female and male intimate skin care hygiene products. Products like intimate moisturising creams, intimate washes, etc., are also being used on a large scale in urban areas. The brands that can manage bulk manufacturing of intimate skincare products will surely be profitable in the near future.
Best Intimate Hygiene Products Manufacturer In India
Brands can tie up with India's best intimate hygiene products manufacturer to scale up their production. As herbal intimate washes are in great demand, brands must collaborate with third-party manufacturers who involve only herbal ingredients in their formulas. The best moisturiser for intimate areas contains herbal ingredients and extracts that are safe for the skin. As a brand owner, you should find intimate hygiene product manufacturers that employ strict testing methods to ensure the safety and quality of the products.
The intimate skin care hygiene product range includes products like intimate foaming wash, intimate toner, intimate moisturiser, intimate oil, and more. Find the manufacturer that follows all the standard practices and safety measures to provide top-quality products. Each ingredient used in the intimate hygiene products should be tested before the final formulation is used.
The manufacturer must be flexible when accepting custom formulas and ingredients. The products' texture, functionality, consistency, appearance, colour, and scent should be customisable per your branding and business requirements. Providing top-quality male and female intimate hygiene products can capture the market and improve your sales and overall revenue.
At first, the prototype of the product will be developed, and then it will be exposed to different types of testing methods such as stability, microbiological, and compatibility testing methods. The clients' feedback and suggestions will be considered before finalising the product formula. After that, the product will be manufactured, packaged, and tested again. The whole process is time-consuming and complex. Therefore, only a reputed and experienced private label manufacturer can handle the manufacturing of intimate skin care hygiene products.
Private Label Intimate Hygiene Products Manufacturer
As we have seen, the product-making process is quite complicated regarding intimate hygiene products. To reduce the burden of manufacturing, testing, and packaging the products, brands can outsource these works to a private label manufacturer. The private label manufacturer will handle bulk manufacturing of intimate hygiene products. The manufacturer should be flexible when incorporating your needs and suggestions.
Also, you must check the MOQs (Minimum Order Quantities) and request a sample production. By testing the samples in your lab, you can determine whether the products are ready to launch. If not, you can ask the private label intimate skin care hygiene products manufacturer to re-formulate the products. Sampling will save you from unwanted costs and help improve product quality and effectiveness.
BO International – Top Intimate Hygiene Products Manufacturers
BO International is the leading manufacturer of hygiene care products in India. They also have expertise in formulating customised intimate hygiene products. They offer these products at wholesale rates due to their bulk manufacturing capacity. It reduces your production costs and enables you to earn higher profit margins. If required, BO International can also handle your business's packaging, marketing, and SEO strategies.
Why Choose BO International For Your Intimate Hygiene Product Line
BO International has vast experience in manufacturing different types of products. They also have expertise in formulating high-quality intimate hygiene products. By employing the latest technologies and manufacturing methods, they ensure that the products meet international quality, safety, and hygiene standards.
Their research and development team is equipped with all the tools and expertise required to modify the products' final composition, colour, fragrance, texture, and other aspects. It will help you to launch new and better products in the market. BO International also offers customised packaging solutions as per your marketing needs. Connect with their sales executive today and explore more about their offerings!