Private label cosmetics supplier means companies that manufacture cosmetics and provides them at wholesale rates to brands or businesses that need them. If you are running a cosmetic brand or are willing to start one, you may want to outsource your manufacturing work from a third-party cosmetics manufacturer. Finding a reliable Private Label Cosmetics Supplier can be a challenging task. Even if you find one, you must ensure that they meet all your requirements.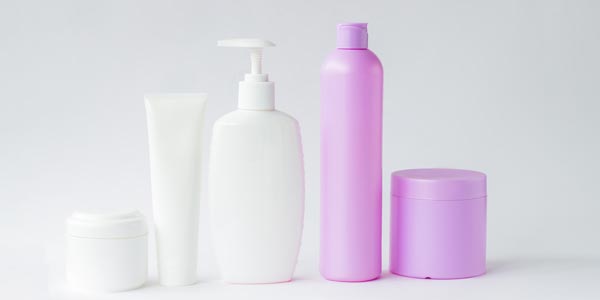 In this article, we will be looking at the factors that you must consider while finding a private label cosmetics manufacturer for your business.
These are the factors that you must consider to choose the best private label cosmetics supplier:
1. Do Your Research:
Conduct extensive market research before assigning the manufacturing to a private label cosmetics manufacturer. It will give you an idea of the current market trends, competitors, and requirements of the end users. Market research will provide you with deep insights regarding product formulation and evolving market trends. You can consider these details while finding the right manufacturer or private label supplier for your cosmetic business.
You can also research the different types of private label companies that offer cosmetics at reasonable rates. After checking their online reviews and ratings, you can decide on the manufacturer you want to work with.
2. Check Their Experience:
Collaborate only with experienced private label cosmetic manufacturing companies because they have a thorough understanding of the needs of the customers. The private label company that has worked with numerous brands has an idea of the market trends and they modify their product formulas accordingly. It will give you the advantage of staying relevant in the market through effective product formulation.
Also, check whether they have sufficient experience and expertise in the specific products that you are targeting in your initial product launches. Experienced private label cosmetics manufacturers also have a vast line of products that can help you to expand your product range whenever needed.
3. Quality Of Their Products:
Quality control is an integral aspect of the production of cosmetics. The supplier must adhere to strict quality control processes and follow all the regulations set by the respective authorities. Check their certifications and standards, such as GMP, ISO, and FDA. Ensure that the private label cosmetic supplier conducts a thorough quality check before packaging the products. See to it that the quality of the ingredients is thoroughly tested before introducing them in the manufacturing plants.
You can order some samples before giving them permission to manufacture the cosmetics in bulk. It will give you an idea of the quality of their products and avoid wastage of resources.
4. Customization Options:
Customized formulas will allow you to develop unique cosmetics as per the fluctuating market trends. You will be able to modify the composition, color, fragrance, and other aspects of the cosmetics as per your requirements. It will allow you to deliver products that meet the evolving needs of the target audience.
Customization is also essential when it comes to product packaging. You should find a private label cosmetics supplier that offers customized packaging solutions. You can develop product packages that will compliment your brand image and be aligned with your brand identity.
5. Pricing:
Pricing is a key factor when selecting a private label cosmetics supplier. Confirm whether or not the supplier offers affordable pricing without degrading the quality of their products and services. You can connect with a Private Label Cosmetics Manufacturer that manufactures cosmetic products in bulk.
It is so because bulk production will allow them to offer the products at cost-effective rates. They will have tie-ups with suppliers that offer the ingredients at wholesale rates. It will not only lower the production cost but will also allow you to earn a higher profit margin.
6. Communication & Support:
Communication and support are also important while collaborating with a private label cosmetics supplier. The supplier must have a responsive and dedicated customer support team that addresses your inquiries and concerns without wasting any time. They should also offer after-sales services such as product training, technical support, and troubleshooting assistance. It will enhance your overall experience of working with a private label cosmetics supplier.
You should also find private label makeup manufacturers that have a dedicated sales team to provide you with appropriate product suggestions and consultation services. It will give you an idea of the relevant products in the market and save the time that is required to research these products.
7. Certifications:
The private label cosmetics suppliers you are working with must have all the certifications essential to establish the quality and effectiveness of the products. For example, they must have cruelty-free certification to ensure that no animal was harmed during the sourcing of the ingredients and manufacturing of the products.
The standard GMP (Good Manufacturing Practices), SLS-free, phthalate-free, and other relevant certifications can help you gain the attention of the target audience. Ensure that the supplier uses only organic and chemical-free ingredients in the products. You may want the supplier to have an organic certification to confirm that they are sourcing the ingredients organically or through trusted organic sources.
Conclusion:
By evaluating these factors carefully, you will be able to choose the best private label cosmetics supplier that suits your business needs and budget. BO International is a certified and standard private label cosmetics supplier. They offer custom product formulas and customized packaging solutions according to your business needs. The use of innovative technologies allows them to deliver quality products consistently. The bulk production of cosmetics allows them to offer the products at wholesale rates. Connect with their sales team and discuss your requirements today.