Hair serums are semi-thick liquid solutions that are formulated for various purposes. The hair serums for taming frizzy hair, protecting hair shafts, growing hair, and treating issues like grey hair, hair fall, and dandruff are available in the market.
As people are looking for natural alternatives to oils, hair serums can be best for maintaining overall health and hygiene of your hair. If you want to enter into the hair serum business, you should be aware of a few things. In this article, we will share all the tips and strategies that can make your hair serum business successful!
Hair Serum Products – Rising Demand & Lucrative Market Potential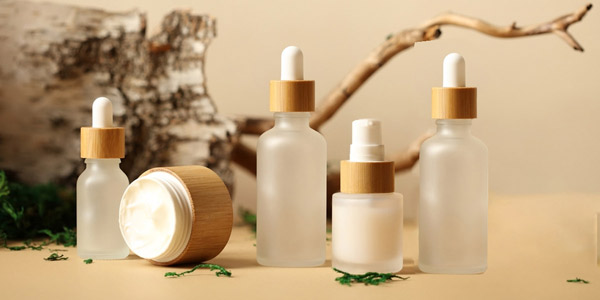 Hair Serums are in great demand nowadays because of the increased awareness of people towards hair issues. Also, hair serums tend to be effective and therefore, they provide quick results. As a result, the brands that sell high-quality hair serums are doing well in the market.
The growth of eCommerce platforms and online brands has created a huge marketing potential in this segment. You can explore this market by creating unique and top-quality hair serums. The potential in this segment is so huge that you can create a separate brand focussing only on the production of hair serums!
How To Start A Hair Serum Business?
These are some things that you should be aware of before starting a hair serum business:
1. Research & Develop Your Product
Before formulating hair serums, you should research the potential hair issues and how hair serums help tackle these issues. Also, you must research the type of hair serums produced by top brands who will be your competitors in your business. Once you gather sufficient information and knowledge about hair serums, you can consult an expert and get the hair serum, formula development.
2. Create A Business Plan
An effective product also needs an effective business plan. The business plan must cover everything from marketing, distribution, fund procurement, and other processes involved in the hair serum business. It must also contain details on the hair manufacturers, suppliers, and other stakeholders who can contribute to your business growth and expansion.
3. Register Your Business
After creating a detailed business plan, you must register your hair serum business. You will need the assistance of a professional in getting your business registered. Cover all the legalities and submit the necessary documents to the related authorities to obtain the business registration certificate without any delay. After registering the hair serum business, you can think of ways of manufacturing your products.
4. Find A Manufacturer
Manufacturing hair serums can be a complicated task. You can collaborate with a private label manufacturer and get the hair serums manufactured as per your requirements. Private label companies have their own formulas and they also work on custom formulas and ingredients suggested by you. If needed, they also take care of packaging, marketing, and other aspects of the hair serum business.
5. Create A Brand Identity
To sell your products quickly in the market, you must have a solid online presence. You should create your brand identity through social media and other digital mediums. The brand identity means how the customers perceive your brand and products. Creating a strong brand identity increases your customer reach which will eventually help your hair serum business grow!
6. Create A Marketing Strategy
Along with branding, you will also need a comprehensive marketing strategy in place. The marketing strategy must include the promotional events, campaigns, and social media posts that increase your sales and conversion rate. You can also increase the likes, comments, shares, and other brand value indicators through organic and inorganic marketing strategies.
7. Launch Your Business
Once you have finalised your distributors and marketing strategy, you can focus on launching the hair serum business. You should create enough buzz around your brand in the market so that people remember the launch event and date. Online events and seminars will help the launch event to reach maximum customers. You may also launch your website on the inauguration date so that people can start ordering products without any delay!
These were some effective strategies that can make your hair serum business successful. However, the manufacturing of hair serum should be done effortlessly to reduce the burden on your business. The below section discusses some key insights regarding this!
Advantages of Private Labelling Hair Serums
Private labelling refers to the process of outsourcing the manufacturing of hair serums to a third-party manufacturer. Private label manufacturers have proven expertise and track record of manufacturing different types of products. Some of the main advantages of private labelling hair serums are shared below:
1. Increased Brand Recognition
Private label manufacturers also handle your branding and marketing activities. Their expertise in creating your online presence or visibility helps increase your brand recognition. Even if you only outsource the manufacturing work to them, you will have enough time and resources to focus on your branding strategies. Therefore, collaborating with a private label hair serum manufacturer can prove to be a fruitful decision for your business!
2. Control Over Product Line
Controlling the product line can help you maintain a lean inventory and strengthen the supply chain process. Private label manufacturers can scale up or down the manufacturing as per your requests. Their ability to produce bulk items help you to add other products in your line up. As a result, private labelling in the hair serum business can help your business grow quickly!
3. Differentiation From Competitors
Top brands offer various types of hair serums. To get a competitive edge in the market, you must focus on creating unique and effective hair serums. The in-depth knowledge and expertise of private label manufacturers can help you launch top-quality hair serums at cost-effective rates. This can help you gain advantage over the competitors and make your hair serum business profitable!
4. Higher Profit Margins
Private label manufacturers source the raw materials at wholesale rates from their trusted suppliers. This allows them to control the production cost which also helps them to offer the hair serums at wholesale rates. As a result, you can earn a higher profit margin by collaborating with a private label hair serum manufacturer.
5. Cost-Effective
Private labelling in the hair serum business can prove to be cost-effective as you do not have to set up your own production plant. Also, the resources required to set up processes and testing facilities are no longer needed as the private label companies offer quality control, packaging, and other private label services as per your requirements. This not only makes hair serum manufacturing effortless and cost-effective but also allows you to focus on the core business aspects!
These were some ways of launching a hair serum business with the assistance of a private label hair serum manufacturer. Always choose a recognised and reliable private label company who can handle your manufacturing needs perfectly.
Why Choose Us For Private Label Manufacturing?
At Bo International, we focus on creating high-quality and innovative products. We are a leading private label hair serum manufacturer in India. Our ability to handle diverse client requirements and develop product formulas as per the ingredients suggested by them helps us stand unique among the others. We also offer packaging, marketing, branding, and SEO services as per your request. The use of the latest manufacturing technologies help us to produce top-quality content without any issues. Contact our sales executive today to explore more about our private label services.