Face creams are always in great demand because of their multiple benefits. They moisturise your skin and different types of face creams are available to enhance face brightness, address issues like acne, dark spots, pigmentation, and more. If you are planning to start a face cream manufacturing business, you can include multiple products in your line up.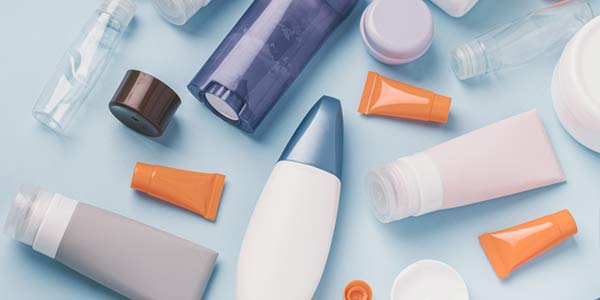 Each product can be carefully formulated to address specific issues. You should use natural ingredients in them because organic and pure products are in great demand these days. In this article, we will learn how to start a face cream business.
These are the steps that you can follow to start a face cream business:
1. Conduct Market Research
Firstly, you must research different types of face creams available in the market. You must get data on how consumers perceive natural and chemical-based face creams. After that, you can analyse the target audience on the basis of their occupation, sex, preferences, hobbies, age group, and various other factors. It will help you to understand their requirements when it comes to face creams and related products.
Once you have enough information on the target audience, you can analyse what your competitors are doing when it comes to marketing and promoting their products. All these details will help you to design a powerful business plan.
2. Create A Business Plan
Your business plans and strategies should be based on data. You can utilise various digital platforms and social media platforms to analyse customer sentiments and expectations. Your product formulations can be based on your market analysis. However, you should also create a sound marketing strategy to promote and advertise your products.
You can choose various platforms like Facebook, Instagram, Twitter, etc. to create awareness of your brand and products. The details regarding where you will source the products, your ideal business location, manufacturing capacity, etc. should be clearly mentioned in the business plan.
3. Obtain Required Licences
To run a face cream business without any hurdles, you will have to acquire the required licences. It includes business registration, government clearance, and other certificates that you want for your products.
For instance, if you want to have a cruelty-free certificate for your products, you will have to approach the respective agencies and authorities who can provide that. If you are not capable of obtaining all the required licences, you can simply outsource the face cream manufacturing work to a private label company that has all the necessary certificates and licences to manufacture face creams. A private label manufacturer is a company that manufactures products for other brands.
4. Choose A Location
After deciding on the products and developing formulas, you will have to choose a location where you will set up your manufacturing plant. The property rates will depend on the location you choose. Also, you may need to purchase a large piece of land so that you can expand your production capacity whenever required.
You can avoid the expenses related to purchasing or leasing the land and setting up the manufacturing plants by collaborating with a third-party private label face cream manufacturer. They have their own production plants and you can ask them to manufacture the face creams as per your formulas and specifications.
5. Develop Formulas & Test Products
Product development starts with figuring out the intended purpose of manufacturing the product. Once you have figured that, you can think of the ingredients that you want to include in your products. All the ingredients should be selected after thorough research. You can hire a research team to formulate the products in lab settings.
Private label companies have their own R&D team. They will develop the formulas as per your suggestions and ingredients. Also, they integrate the latest technologies to test the quality of the ingredients and the finished products. The private label face cream manufacturer will also have a testing team to check the safety and quality specifications of the manufactured products. It will help you to deliver high-quality and effective products to your customers.
6. Source Ingredients & Equipment
After developing product formulas, you will have to find suppliers who can provide you with bulk ingredients and raw materials. You will also need to purchase the equipment required to test and package the products.
These costs can be avoided by partnering with a private label face cream manufacturer. They have tie-ups with suppliers that offer ingredients and equipment at wholesale rates. It will not only reduce your production cost but will also allow you to focus on your core business operations.
However, you should ask the manufacturer to provide some samples before completing the bulk production. The samples will give you insights on the final quality and effectiveness of the face creams. You can provide suggestions if you need some improvements in the samples.
7. Create Manufacturing Process
A concrete manufacturing process should be in place to ensure the high-quality of the manufactured face creams. The process starts from the choice of the right ingredients and manufacturing methods. You will have to buy the conveyor belts and setup testing teams for checking the quality of the products.
A separate process needs to be set up for packaging the products as well. To avoid these complications, it is recommended that you collaborate with an experienced private label face cream manufacturing company.
8. Conduct Quality Control Testing
All the ingredients and products need to be thoroughly checked. You will have to determine and implement procedures for quality controls and checks. You can also implement machine-based or automated quality control systems to reduce human effort and intervention.
Packaging can be done with the help of machines to keep the process clean and smooth. If you do not have the necessary expertise to integrate quality control measures, you can outsource this work to a third-party manufacturer. It will save both time and effort and allow you to concentrate on promoting your business.
9. Develop Branding & Packaging Materials
After manufacturing and testing face creams, you will need to develop branding and packaging materials of high-quality. You should choose creative logos, colourful designs, and eye-catchy labels to capture the attention of the buyers. You will also need someone who can create an online presence for your brand and products.
Private label manufacturers offer branding, logo designing, brochure designing, website development, and other services required to create a strong brand identity. They also offer custom package designing services so that your product packaging reflects your brand identity and values.
10. Establish Marketing Strategy
Finally, you need to create a powerful marketing strategy to promote your face cream business and products. Start by creating your social media accounts on Twitter, Facebook, Instagram, and other social media platforms.
Use creative posts and infographics to keep the audience engaged in your offerings. Setup events and other promotional activities to increase your customer reach. You can also use email marketing, influencer marketing, and other strategies to create a buzz for your products in the market.
Conclusion
We hope you have understood that starting a face cream business is not an easy thing. To compete in the hostile market, you need to develop a partnership with a reliable private label face cream manufacturer.
BO International is the leading private label face cream manufacturer in India. They offer customised formulas and also modify the packaging designs as per your requirements. The use of innovative technologies helps them to manufacture top-quality face creams and moisturisers. Contact their sales executive today to explore more about their private label services.