The need for complete hair nourishment products has allowed brands to add new and unique Hair Oils in their product lineup. Also, different hair oils are being formulated to tackle different issues like hair fall, hair greying, dandruff, split ends, and more.
Brands that identify the requirements of the end users and develop highly effective hair oils can thrive in this market. In this article, we will share some key insights that can help startups or beginners to set up a hair oil business!
Hair Oil Products – High Market Potential & Growing Demand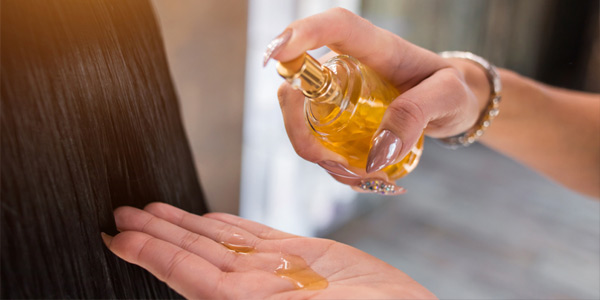 Hair oils are used on a regular basis by most people. The demand for hair oils has been growing lately due to the introduction of natural herbs and extracts in the hair oil formulas. Also, brands are trying to innovate the hair oils by constantly improving the quality of ingredients and upgrading the manufacturing process.
Though the hair oil market is competitive, new entrants are interested in launching a hair oil brand because of the diverse needs of the end users. Due to these reasons, the future for hair oil businesses is bright!
How To Start A Hair Oil Business?
These steps can be adhered if you want to start a hair oil business:
1. Comply With The Legal Requirements
To conduct the business in a hassle-free way, you must comply with all the legal requirements set by the government authorities. You must also get the certifications that you require for your products. Professional help may be required to get the business registration certificate and necessary licence and permits from the regulatory bodies.
2. Conduct Market Research
Conducting market research will help you get more details on the hair oil business. You will understand the type of brands that indulge in this business. Apart from competitor analysis, the research will also help you to analyse the customer expectations which you can utilise during product formulation.
3. Formulate Your Products
The product formula should be created carefully as it will determine the overall quality and effectiveness of your hair oils. You should identify the kind of ingredients you want in your hair oils and decide their concentration levels with the help of experts. You can also create multiple formulas and test the samples to identify the one that meets the quality and safety standards.
4. Find A Manufacturer
After formulating the hair oil, you can search for a manufacturer who can develop products based on them. Ask them to produce some samples and test them for checking their efficiency and quality. If everything is as expected, you can ask them to proceed with bulk manufacturing of hair oils. Or else, you can suggest the changes and check the samples once again.
5. Build Your Brand
Brand building will ensure that the customers remember your brand and products while making a purchase. For that, you should improve your online visibility by being active on social media apps and platforms. You can also tie-up with a marketing expert for taking care of your promotions and branding strategies.
6. Establish Distribution Channels
After manufacturing the products, you must package them and search for the distribution channels. Apart from setting up an online store, you can also find the distributors who can make your products reach offline retail stores and local markets. A strong distribution network will amplify your product sales and help grow your revenues!
7. Promote Your Hair Oil Line
Finally, you can promote your hair oil through paid advertising and organic marketing strategies. You can employ SEO strategies to bring organic traffic to your website. Similarly, you can take help from social media influencers and use email marketing and content marketing strategies to promote awareness about your brand and products.
These were some ways of starting a hair oil business. The below section will make you understand the nuances of hair oil manufacturing!
Benefits of Private Labelling In Hair Oil Products
Private labelling means assigning the manufacturing company to a third-party company. Private labelling in hair oil products can provide you with the following benefits:
1. Enhance Brand Recognition
Private label companies can also help you to improve your branding strategies. They have dedicated professionals that improve your online visibility and presence. They create social media handles and pages and take care of daily posts. Through their consistent efforts, the end users get exposed to your brand offerings and values!
2. Control Over The Product Line
To maintain a lean inventory and supply chain, you must control the product line properly. Private label manufacturers allow you to scale up the production to meet the growing demands of your customers. Similarly, you can also ask them to reduce or stop the products that are not creating enough impact in the market.
3. Differentiation From Competitors
The flexible formulas offered by private label manufacturers allow you to introduce new and unique products in the market. You can market your hair oils in a way that provides you with an edge over your competitors. It will not only improve your sales but also create a unique following for your brand among the audience.
4. Higher Profit Margins
Earning a higher profit margin is only possible if you reduce the production cost. The profit margins can also be tweaked by lowering the costs of transport costs and other business overheads. Private label manufacturers offer the products at wholesale rates. As a result, you can set a price point that helps you to earn sufficient profits.
5. Cost-Effective
Private labelling is cost effective because it negates the need of spending on infrastructure, machinery, and other manufacturing costs. You also need to spend on hiring the workforce to manage the production units and other manufacturing processes like quality control, packaging, and more. It is so because private label manufacturers offer complete solutions from production formulation to packaging!
These were the benefits of private labelling in the hair oil business. Partner with a reliable and recognised private label company that can handle all your manufacturing needs without any issues.
Why Choose Us For Private Label Manufacturing?
Bo International is a standard and certified private label hair oil manufacturer in India. We are dedicated to providing the best quality hair oils at competitive rates to our customers. The introduction of innovative marketing technologies in the production process helps us to meet the international standards of quality and safety. We work with the top logistics firms to deliver your products safely. Our custom formulas and packaging solutions provide you with an edge over the competition. Know how we can serve you by discussing your requirements with our sales executive today!