To become successful in any business, you employ smart business strategies. Baby care products are in great demand nowadays. You can also start a baby hair oil business and make it successful by executing your business plans well. It includes various steps like researching the market, developing a business plan, and more. In this article, we will look at the steps to start a baby hair oil business. We will also discuss the tips and recommendations to make it successful.
Benefits Of Starting A Baby Hair Oil Business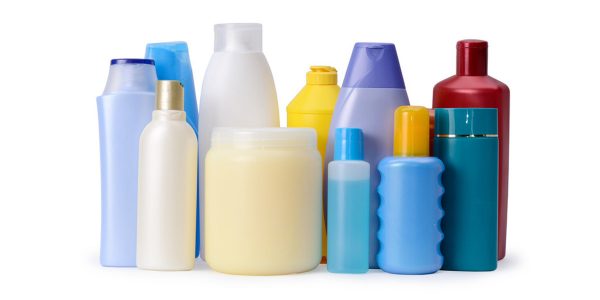 Some of the key benefits of starting a baby hair oil business are discussed below:
1. High Demand
Baby Hair Oils are always in high demand because the hair of babies must be nourished regularly. Starting the hair care process early in life makes their hair strong, shiny, and thick. It also helps to develop their nervous system and cognitive abilities. You can provide high-quality baby hair oils and flourish your business by adopting the right manufacturing practises.
2. Low competition
The competition in the baby care products especially in the baby hair oil segment is relatively lower. As a result, you can thrive in this business by taking the following certain methods and strategies.
3. High-Profit Margins
The costs of manufacturing baby hair oils can be lower as they comprise simple ingredients. As the manufacturing cost is low, you can earn higher profit margins and make your business profitable.
4. Repeat Customers
If your customers are satisfied with your baby hair oil, they will repeat the orders. As a result, you will get repeat orders which will help grow your business in the right direction.
These were some key benefits of starting a baby hair oil business. Yet, you should be careful and develop smart business strategies to survive in the market.
How To Start A Baby Hair Oil Business?
The steps to start a baby hair oil business are mentioned below:
1. Meet The Legal Requirements
Before starting baby hair oils business, you must procure the necessary business permits and licences. Also, you must register your business as a private limited, public limited, LLC (Limited Liability Company), or sole proprietorship. Once the legal requirements are met, you can conduct your business activities without any hassles and obstacles.
2. Conduct The Market Research
You should collect data about your target audience, competitors, and market trends. After collecting this data, you must analyse and interpret it to understand how the baby hair oil business works. Market research experts can help you in developing data-based reports on current market trends and customer insights.
3. Develop A Business Plan
A business plan must contain the intricacies of all the processes involved in manufacturing, branding, packaging, and marketing baby hair oil. It will bail out you and other stakeholders of your business from difficult situations while running the business. Moreover, it may help you procure a loan from a bank or financial institution easily.
4. Find A Manufacturer
A manufacturer who is reputed and experienced in manufacturing baby hair oils can help to streamline your manufacturing process. Private label manufacturers are usually preferred by brands as they offer custom formulations as per their business requirements. They can take away the burden of manufacturing and allow you to concentrate on the core business.
5. Create Branding & Packaging Materials
The branding strategies will help you to grow your online presence which will ultimately improve your sales and revenue. You must also create high-quality and aesthetic packaging materials that are in alignment with your branding strategies. All these efforts will establish your strong brand identity in the market and will also help your business grow.
6. Launch & Market Your Products
When the packaging of the products is done, you can think of ways to launch and market them. You can take help from an experienced digital marketer who will set up promotional campaigns and events to make your product launch a success. Marketing means promoting your brand and offerings through social media channels. Private label manufacturers offer branding and marketing services as per the request of their clients.
These are some ways of starting a successful baby hair oil business. Yet, it is easier to explain these things but things can get difficult when you start executing your plans. Therefore, it is recommended that you speak to experts before making any business decisions.
Benefits Of Private Labelling In Baby Hair Oil Products
Private labelling is suggested to new entrants or startups because it easies their manufacturing load. Some of the key benefits of private labelling are explained below:
1. Increased Brand Recognition
Private labelling also includes extensive branding and marketing strategies. The private label manufacturers employ branding strategies to grow your online presence. They create a website, logo, brand name, tagline, and other branding materials that help you create a strong brand image in the minds of the customers.
2. Control Over Product Line
Private label manufacturers allow you to discontinue the products that are not doing great business. At the same time, they can also scale up the production as per your request. This flexibility allows you to gain complete control over your product line due to which the warehouse management becomes much easier.
3. Differentiation From Competitors
To achieve a unique brand identity, you must focus on developing high-quality products. The custom formulation options offered by private label manufacturers allows you to achieve an edge over the competitors. You can also modify the appearance, properties, and composition of your baby hair oils as per the latest market trends.
4. Higher Profit Margins
You can get baby hair oils at wholesale rates from private label manufacturers. They produce the products in bulk and offer them at discounted rates. At the same time, they have tie-ups with local suppliers and vendors which helps them to acquire the raw materials at lesser rates. This eventually lowers your production cost and enables you to earn higher profit margins.
5. Cost-Effective
By working with a private label manufacturer, you can save much of the manufacturing cost. You need not invest in buying land and necessary equipment for setting up the manufacturing process. The saved money can be used to improve the branding and marketing strategies. It will eventually help you to grow your business seamlessly!
These were some main advantages of private labelling in the baby hair oil business. Choose a reliable private label manufacturer that agrees to most of your terms and conditions.
Why Choose Us For Private Label Manufacturing?
At Bo International, we offer high-quality baby hair oils at cost-effective rates. We are a standard and certified private label baby care products manufacturer. Our bulk manufacturing capacity allows us to offer the baby hair oils at wholesale rates. We work on custom formulas and offer customised packaging solutions as per your requirements. Our custom formulas allow you to redefine your product-quality and make it relevant as per the evolving needs of the end users. Connect with our sales executive today and know more about our private label products and services!