Aromatherapy business mainly comprises selling diffuser oils, bath oils, massage oils, and more. These Aromatherapy Products are mainly formulated to heal the body and mind. You need a proper business plan and strategies to run any business. As aromatherapy is a relatively new niche, your efforts should be directed towards creating product awareness and knowledge.
In this article, we will look at different ways to start an aromatherapy product business in India.
8 Ways To Start Your Aromatherapy Product Business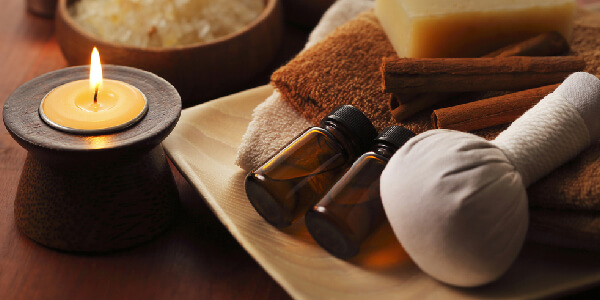 These are the key steps that will help you start and establish your Aromatherapy Product Business:
1. Naming & Incorporating
The first step would be to find a suitable name under which you will sell your aromatherapy products. After that, you can get different licences, like shop licences, manufacturing licences, etc., to manufacture and sell aromatherapy products via offline and online channels.
Once you have your business incorporated, you can set up the appropriate selling and distributing process of your aromatherapy business.
2. Calculate Start-Up Costs
Most aromatherapy businesses plan fail because they do not evaluate their startup costs precisely. As a result, they usually do not have enough resources to run their business smoothly in the initial period. The startup costs include infrastructure costs, inventory costs, marketing costs, manufacturing costs, etc. They should also consider costs like transportation costs, rentals, and more.
3. Market Analysis
Before setting up an aromatherapy product business, you should analyse the market trends and situations. The current market trends will help you formulate effective products that meet customer expectations. You should also conduct a detailed competitor analysis to find out the highlights and loopholes of competitors.
4. Analysing Competitor Advertising Techniques
Much of the aromatherapy product business plan or ideas relies on advertising and marketing techniques. You should be aware of the advertising channels and mediums your competitors use to spread product awareness.
Your competitors' branding techniques and methods will provide insights into their lead generation and conversion methods. The use of social media channels and influencer marketing will also help them spread product awareness.
5. Choosing Product Line For Your Business
Choosing the right products that align with your brand image and reputation is a must. Products like essential oils can be a great addition because they provide a wide range of benefits to end users. Before finalising the product line, you can discuss your branding and marketing requirements with experts for better aromatherapy business plan.
6. Choosing E-Commerce Platform
Today, there are enough E-Commerce platforms that you can choose to sell your aromatherapy products. Amazon, Flipkart, Meesho, eBay, etc., are the various platforms on which you can sell your aromatherapy products. Choose the platforms that are the most relevant for your business. You can also set up your own ecommerce website or mobile app to sell the products online.
7. Building Your Client Base
Building a client base can be a crucial step in your aromatherapy business ideas. You can showcase your products at community events or set up customer meet-ups to spread awareness of the products.
Customer giveaways and online webinars or podcasts can also spread product awareness. If you are into B2B business, you can use client networking platforms like LinkedIn to manage your marketing events and campaigns.
8. Expanding Your Business
Most aromatherapy products are still bought and sold heavily through retail stores. You can choose reputed retail chains nationwide and sell your products via their stores. It will help you penetrate the local market, and you can slowly use the retail stores to build your customer base of aromatherapy product business.
Here are a few ways to start and establish the aromatherapy business. You may have to find some unique ways to promote your offerings. Email marketing, influencer marketing, and YouTube marketing can be used to sell products and establish your online business.
Elevating Your Business With Third-Party Manufacturers
You can outsource the manufacturing to third-party manufacturers if you do not have enough resources to manufacture aromatherapy products. Private label services can help you decide on your product line, and you can also use their services for packaging and distributing your products.
Here are a few ways that you can adopt to elevate your aromatherapy product business with third-party manufacturers:
1. Choose A Third-Party Manufacturer
Choose a third-party manufacturer with enough expertise and resources to produce aromatherapy products in bulk. The third-party manufacturer should have predefined formulas and be able to customise the formulas as per your requirements. Also, their ingredients should be completely organic and safe for your end users.
2. Select Products & Customize Packaging
You can discuss your requirements with a private label third-party manufacturer, and they will suggest suitable products for your aromatherapy product business. You can also customise the packaging as per your marketing and advertising needs. The packaging materials and designs must reflect the values and ethics of your company.
3. Request Samples
Before proceeding with full-scale production, you can request some samples from a third-party manufacturer. The samples will give you an idea about the quality and effectiveness of the products. If the products are substandard, you can suggest changes or modifications in the formulas. If the products meet your expectations, you can give them a green signal to produce the entire lot.
4. Negotiate Pricing & Terms
Negotiating the pricing and related terms with the third-party manufacturers is essential. You can ask them for discounts for bulk orders. Also, confirm the MOQs (Minimum Order Quantities) before negotiating the deals. The lead times and payment terms should be discussed and mentioned in the contract to avoid any last-minute hassles.
5. Launch & Market Your Products
Once you have taken care of manufacturing, you can decide how to launch and market your products. Choose a suitable product launch date and set up the marketing campaigns accordingly. You can get help from a private label service provider who takes care of the marketing and advertising part of the business.
We hope you have some idea on how to start an aromatherapy product business with the help of a third-party manufacturer. Choose a reliable and trusted manufacturer with enough experience in producing and marketing aromatherapy products.
Bo International – Your Trusted Private Label Manufacturer
Bo International is the standard and certified private label aromatherapy products manufacturer. They offer customised offerings and allow the clients to choose the final composition, scent profile, appearance, and other aspects of the products as per their requirements. They implement the latest technologies and innovations in manufacturing the products. It helps them to maintain the quality and safety standards of the products.
Bo International offer customised packaging solutions as per your branding needs. Due to all these things, you can choose them as a trusted private label aromatherapy products manufacturer for your business!