Starting a hand wash manufacturing business can be a lucrative and rewarding venture. Hand wash manufacturing business involves a lot of processes and formalities. You need to develop a manufacturing plant for carrying out all the manufacturing work with precision. Also, your products have to be effective enough to provide great results to the end users.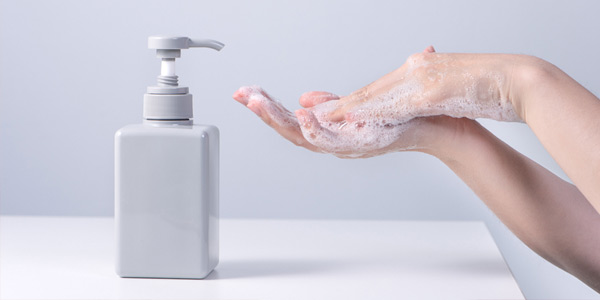 You will have to research the formula and develop a unique hand wash that fits the requirements of most users. In this article, we will learn about the steps that will guide you to run your Handwash Manufacturing Company. Here are the key steps to follow:
1. Research The Market:
Before starting any business you must evaluate the market demand for your product. You can conduct market research to identify the target audience, the competition, and the evolving market trends. Researching the age, sex, occupation, interests, and other details of the target audience will help you in developing products that meet their expectations.
Competitor analysis will enable you to develop your marketing strategies. Keeping an eye on the evolving market trends is also necessary to stay updated with the recent innovations in the market. All your research must be based on data so that you can use it to develop a concrete business complan.
2. Plan Your Business Plan:
Your business plan should be a roadmap to success as it will outline the objectives, strategies, and financial projections of your business. It must also include details about the manufacturing process, raw materials, and equipment required. You should carry out an analysis of the funds required and how you will use it.
The details of this analysis should be mentioned in the business plan. It will help you procure a loan from a bank or any other financial entity. Apart from this, your business plan should consist of strategies that can bail you out in difficult situations.
3. Register Your Business:
Register your business and obtain all the necessary licences and permits required to operate a hand wash manufacturing business in your country or state. You will need the assistance of a Chartered Account to obtain the necessary documents and complete the formalities required for business registration. After registering the business, you can focus on getting the certificates required for your products.
For instance, you may need cruelty-free, paraben-free, and other certifications for your hand washes. After obtaining these certificates, you can focus on developing a highly effective hand wash formula. Working with a private label hand wash manufacturer can help you as they already have the required certifications and licence to manufacture hand washes. Apart from that, they can also help you develop a unique formula as they have a dedicated research and development team at their disposal.
4. Procure Hand Wash Raw Materials:
After registering your hand wash business, find a location that is accessible to raw materials and has a good transportation network. The location should also be easily accessible to your target market. After that, you must identify reliable suppliers for the raw materials and equipment needed to manufacture the hand wash.
Some of the essential raw materials include surfactants, fragrances, and preservatives. The supplier who provides these raw materials should be reliable. At the same time, they must also offer the ingredients at wholesale rates so that you can control your production expenses.
5. Manufacture Hand Wash:
After sourcing the raw materials, you can hire experienced staff to help in the manufacturing process. Ensure that they are well-trained in the manufacturing process, safety procedures, and quality control measures. Also, you would need to set up the manufacturing plant to produce high-quality hand washes.
To avoid these expenses, you can tie-up with a reliable private label hand wash manufacturer. They have their own production plants that have the capacity to manufacture hand wash in bulk quantities. It will reduce your production cost and help you earn a higher profit margin through your hand wash business.
6. Package & Label The Product:
You must follow all the manufacturing processes, quality control measures, and packaging standards that you have set in your business plan. Finally, when the hand wash is manufactured, you can test the products and package them. The packaging material should be of high quality. The designs and logo used in the packages must reflect your brand identity. The labels must be appealing and in alignment with your brand values. Your products must look similar to help the end users to identify them easily.
Hire packaging and labelling experts or collaborate with a private label manufacturer who offers customised packaging solutions in accordance with your branding and marketing strategies.
7. Marketing & Selling of Hand Wash:
Develop a marketing plan to promote your product to your target audience. Use various channels such as social media, email marketing, and online advertising to increase your customer reach. You may develop a website to sell the products to your customers directly.
Or else, you can rely on eCommerce platforms like Amazon, eBay, Flipkart, etc. You should also find reliable distributors who can channel your products in the offline market. Instead of going through this ordeal, you can directly hire a private label hand wash manufacturer who offers marketing and distribution services.
8. Scale Up Your Business:
Continuously monitor the market trends and customer feedback to improve your product quality and meet evolving customer needs. Also, you might need to scale up the hand wash business in the future. Therefore, you should keep upgrading your manufacturing facilities accordingly. Or else, you should partner with a third-party hand wash manufacturer who is flexible when it comes to scaling up the production of existing products or adding new products in the product range.
It will help you to scale your business as per the requirements. The hand wash manufacturers who manufacture the hand wash in bulk and offer them at cost-effective rates should be the first choice for your hand wash business.
Conclusion
Starting a hand wash manufacturing business requires careful planning, dedication, and hard work. With the right strategies and execution, your business can be successful and profitable. BO International is the leading Private Label Handwash Manufacturer in India. Their customisable formulas will allow you to change the composition, fragrance, colour, and other aspects of your hand washes as per your requirements. Connect with their sales executive today and get a perfect start for your hand wash manufacturing company.